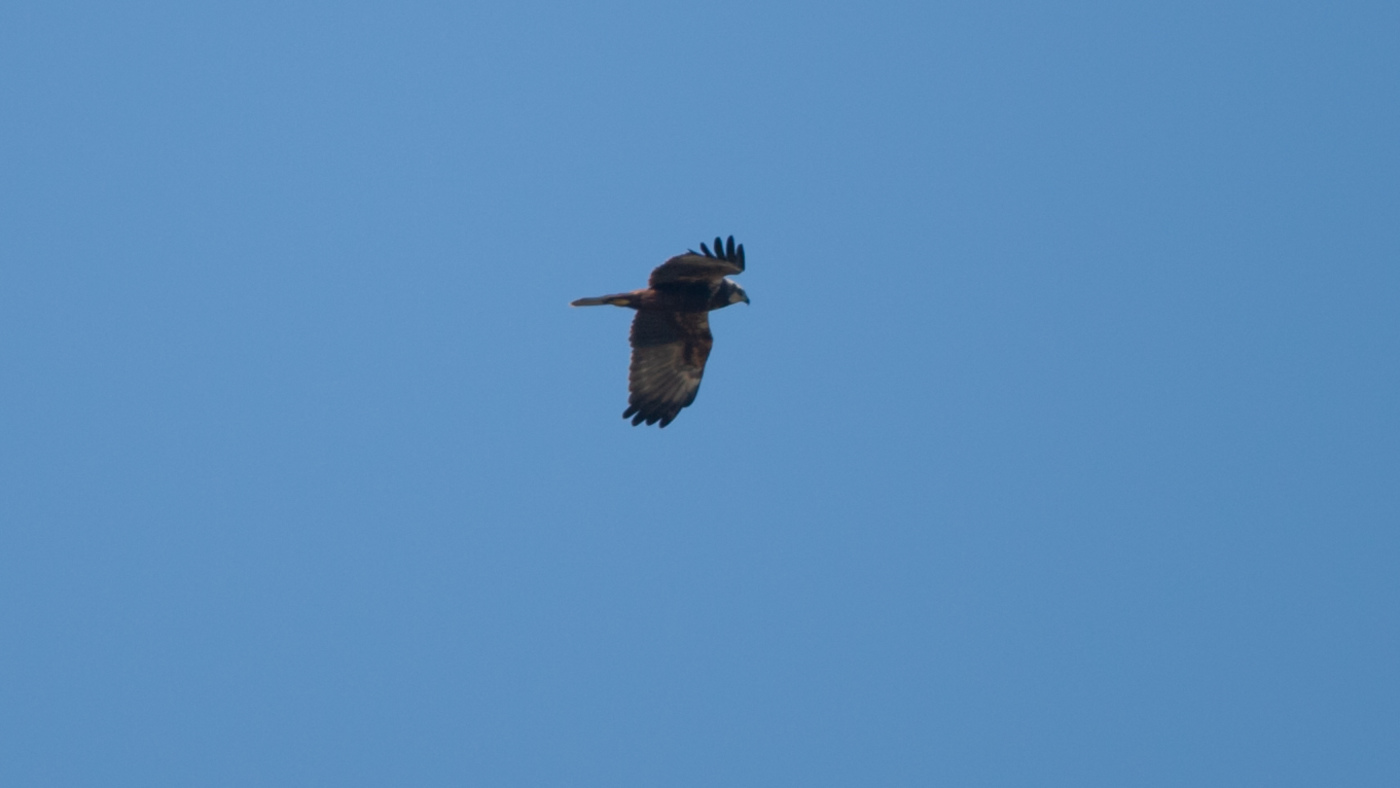 Western Marsh Harrier | Circaetus cinerascens
Last weekend I counted again on the Kamperhoek. On Saturday, the weather did not cooperate but on Sunday that was to some extent compensated. Saturday morning I drove at 5.45 o'clock away from Uden. Along the way it started to rain at the height of Utrecht and I had to rain around Almere.
The rest of the trip was dry and on arrival at the Kamperhoek there was a strong southwest wind. The car was parked so that it gave little protection. It was overcast and it did not look promising. In the first quarter there were quite a few Black-headed Gulls noted but this did not continue. An adult Caspian Gull flew by. After 9 o'clock the sky cleared and there were hardly any clouds. This lasted 45 minutes and the sky was gray again. There are still very few birds and from half past ten it started to rain. Because the rain did not stop and even increased, I decided to stop at half past eleven. In the Bovenmeent near Hilversum a Green-winged Teal was reported that I needed for my year list. After a short ride, I found the bird resting in reeds. For a complete overview of the day click here.
The weather forecast for Sunday was slightly better and in good spirits, I drove back to the Kamperhoek. Upon arrival Alwin was already there and I just missed a Marsh Harrier. There was a light breeze that was west with a little north . Not the best wind on the migration site but there were reasonable numbers of flying birds. Noteworthy was the absence of Starlings, the circumstances were not wrong and the time of year is optimal. Later in the morning they began to come through and we counted a total of 5500. The first Mediterranean Gull of the season flew over. High above 3 Long-tailed Tits were discovered that crossed the Ketelmeer.
After 10 o'clock the Buzzards began to arrive in the air. Usually the local birds, but few left heading north. The air above the IJsselmeer was now being watched because we often pick up predators here. Between 12 and 1 o'clock 3 more Marsh Harriers were and in the final hour another one which set the total on 6 for the day. No wrong number for a counting on the 11th of March. In the last hour also a Chiffchaff was observed crossing the Ketelmeer. It was a varied count with a total of 45 species. The coming week the weather forecast is very favorable. In any case, something to look forward to. For a complete overview of the day click here.