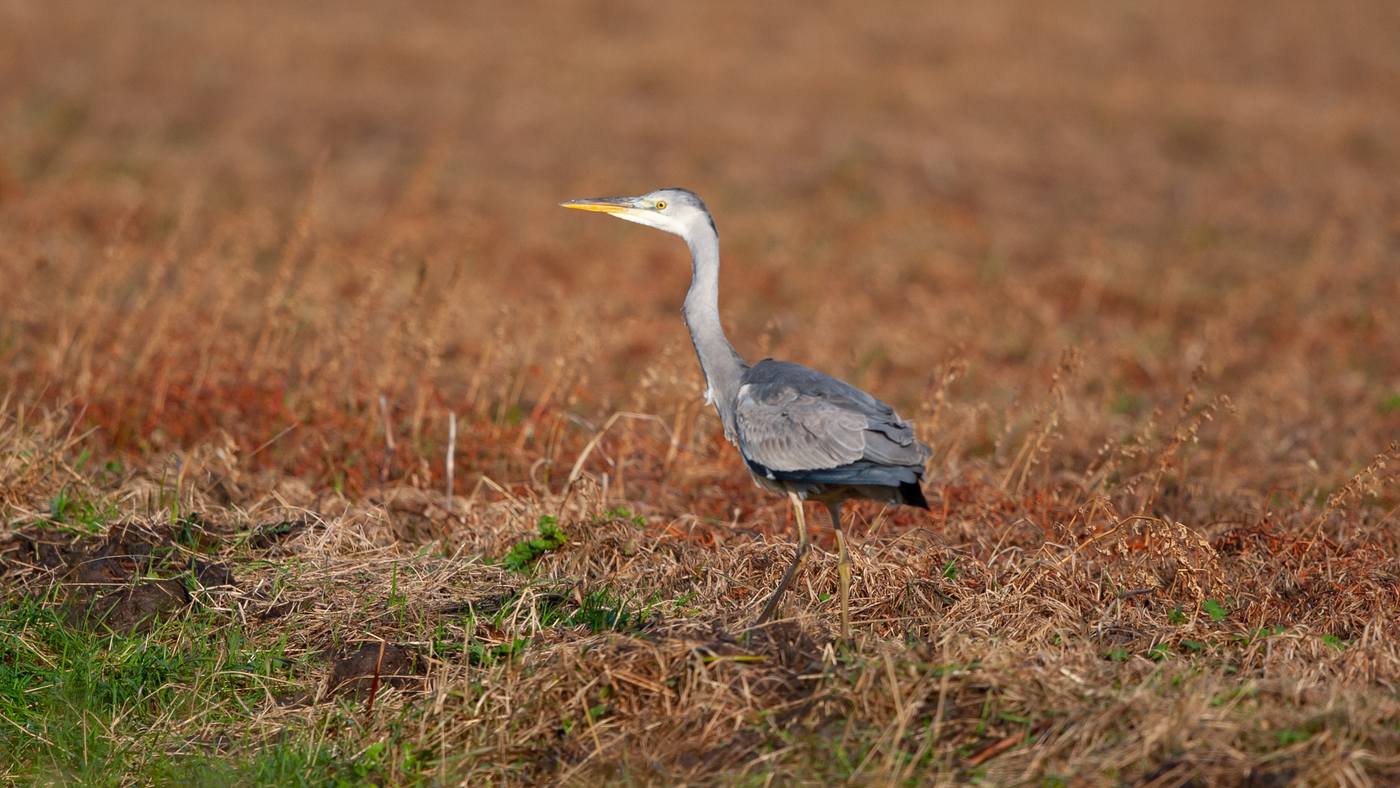 Grey Heron | Ardea cinerea
Much rain was predicted and after studying the weather, we opted for a day of strolling in the province of North Holland. Between the predicted rain showers we wanted to do some searching in the dunes. If the wind is in the right corner we also could do some sea migration counting. Pieter & Maartje were picked up at 7 am at a parking lot in Amsterdam. We wanted to start in the dunes at Schoorle.
At 8 o'clock we parked the car at the specified dunes. The sky looked threatening but it was dry. There was a strong west wind. When we walked towards the dunes I heard a Marsh Tit that still counts for the month list. Yesterday a Greenish Warbler was reported here but the expectation that the bird is still present was not high. We searched the bushes, and found 2 Firecrests and also this still counts for the month list. A Woodlark, with the summer in his head, was heard singing. The call of a Redwing was heard, my first this autumn. We took a walk of about 2 hours and it did include the following species: Eurasian Siskin, Fieldfare, Mistle Thrush, Crested Tit, Coal Tit and Nuthatch.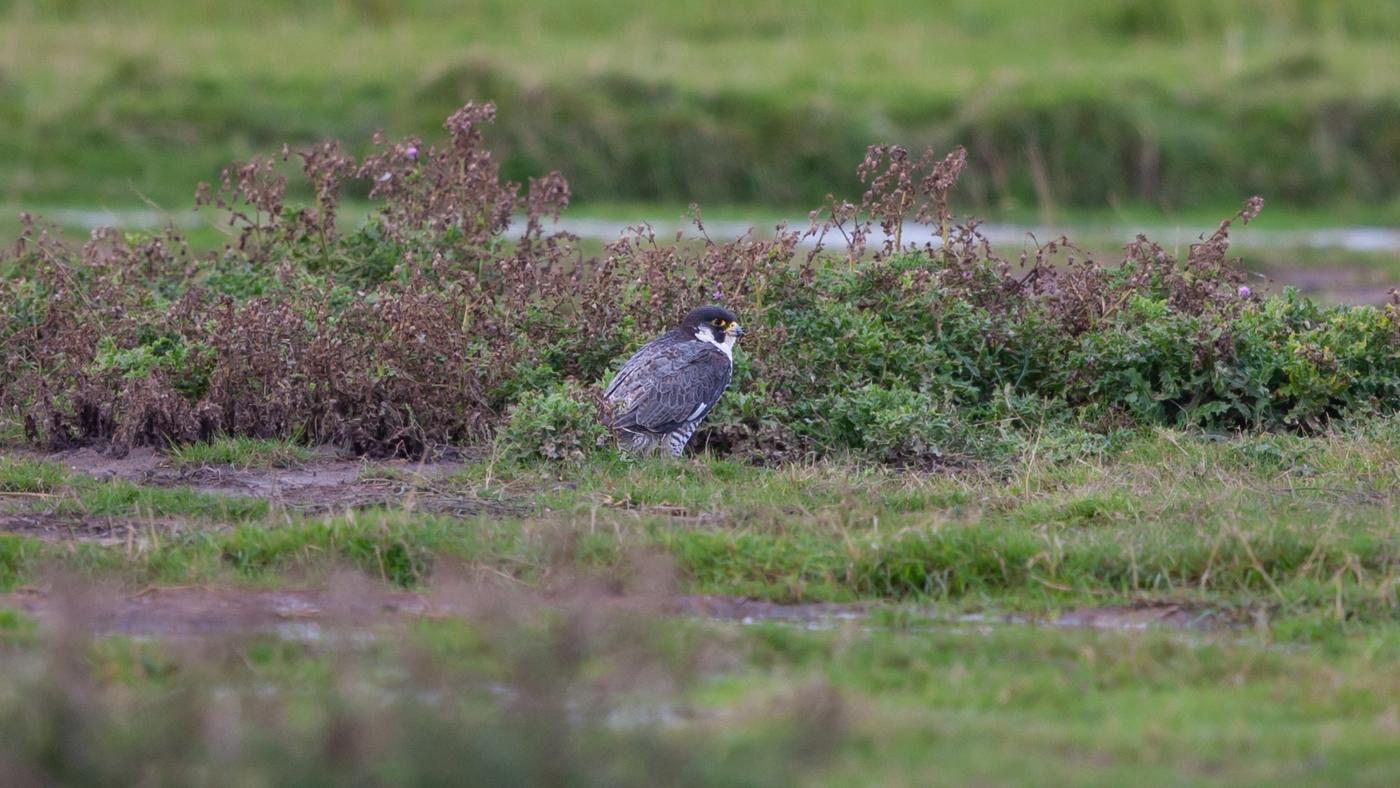 Peregrine Falcon | Falco peregrinus
We drove on to the Camperduin. At the top of the dike was a stiff breeze but at sea were hardly birds. In the distance was a big shower and we decided to take a ride in the polder until this shower had passes us. In the polder an adult female Peregrine Falcon was found. The car scared a group of Partridges and in a puddle a Red-necked Phalarope was found. The storm had now passed and we drove to the Pettemerwoods. Here we made a long walk. This yielded a number of Tits and Goldcrests but nothing much more. Back at the car we had coffee and then we drove to Den Oever.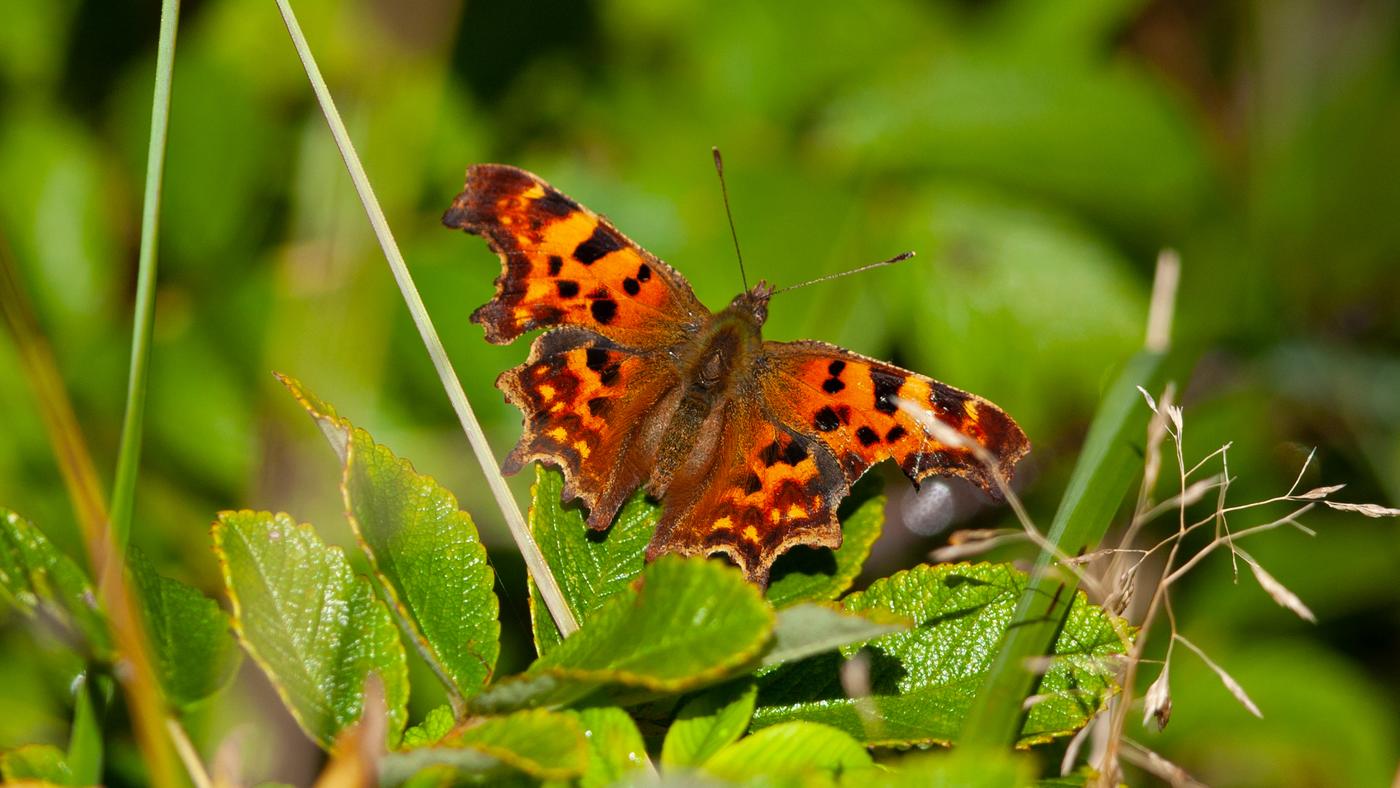 Comma Butterfly | Polygonia c-album
Here we looked for the American Golden Plover that was not found. However, there were many ordinary Golden Plovers. The first groups of Brant Geese were already on the fields and also on the mudflats groups were seen. We drove on to the Noordijkerweg where we found 2 Red-necked Phalaropes. On the way to the "Oude Zeug" a Bairds Sandpiper near Petten was reported. At first we thought about going there but we all had the bird this year so we continued our way. At the "Oude Zeug" it was quiet and we decided to drive back to Amsterdam. Despite poor predictions it was a nice day with 2 new month species.