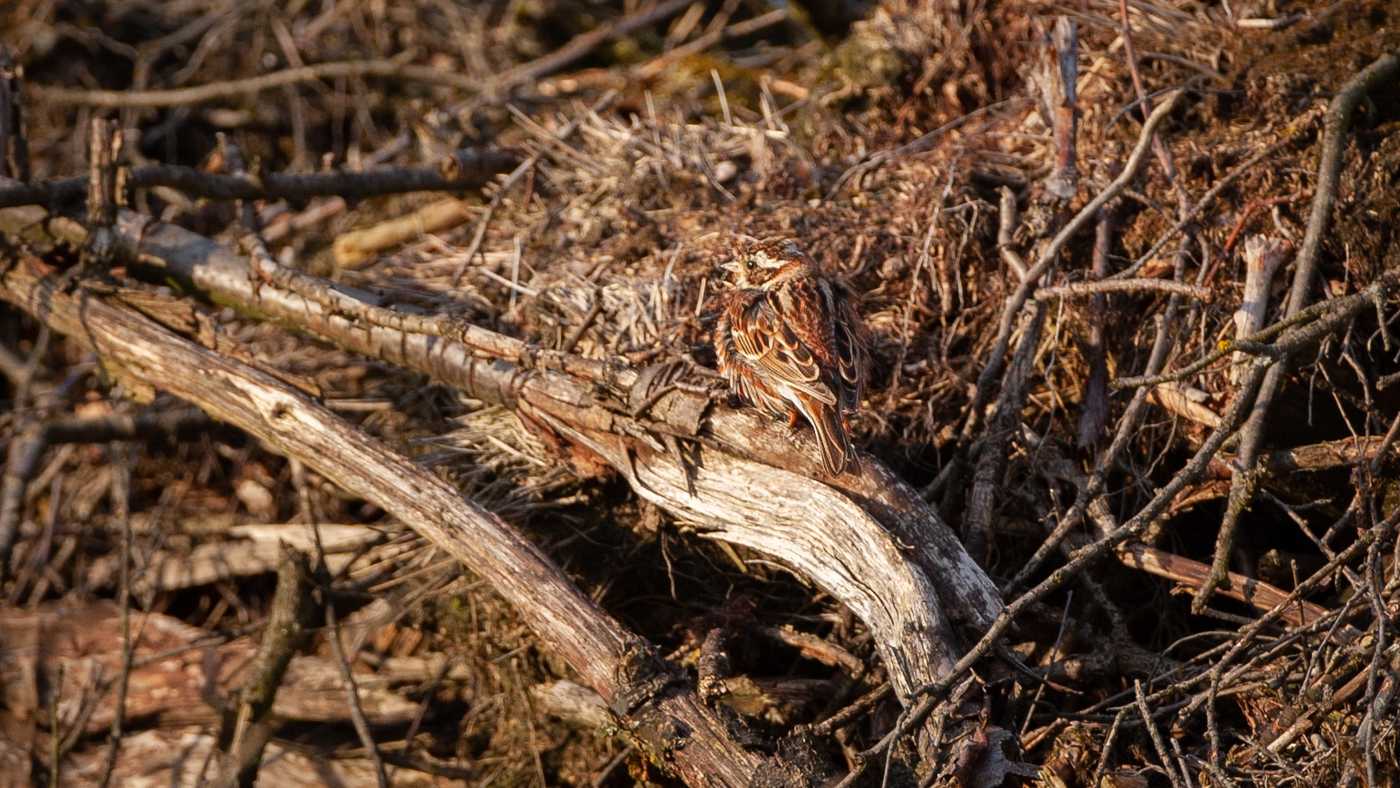 Rustic Bunting | Emberiza rustica
March 27 we were after a mornings counting migrating birds exploring the Oostvaarders lakes. We were called by one of the buddies of Thijs stating that there was present a Rustic Bunting (Emberiza rustica) at the Beuven in the Strabrechtse Heide.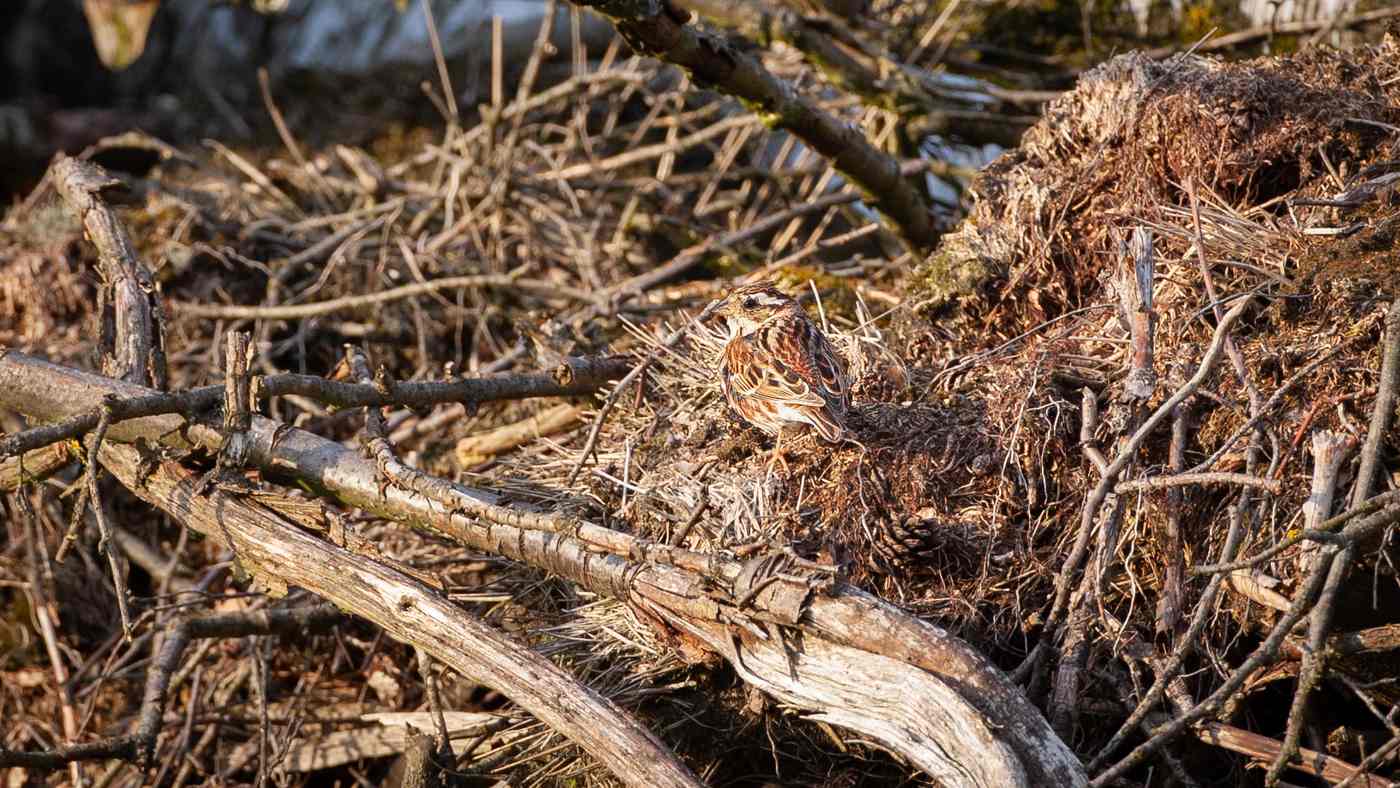 Rustic Bunting | Emberiza rustica
After a quick consultation with Alwin we decided to go this way. Alwin did not count. After a wild ride where I had to say goodbye to my left mirror we arrived at the Beuven. The bird was already 2.5 hours not seen. That gave absolutely no good feeling and we took for granted that we would not see the bird. Suddenly, after about 10 minutes a loud tap was heard and we saw a little bird flying into a birch. Quickly the telescopes were mounted and proved that it was the Rustic Bunting. Later the bird nicely sit in the sun and there were a few pictures made.