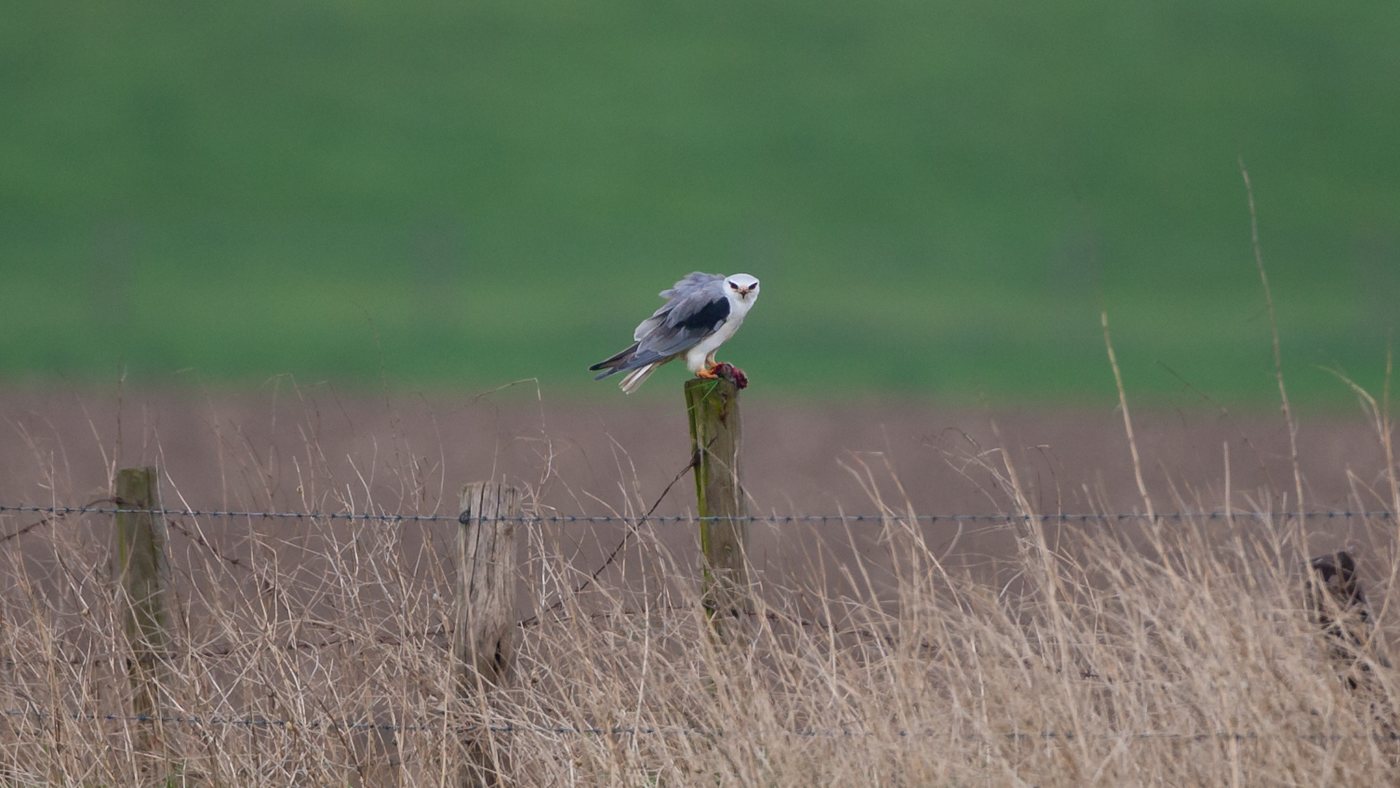 Black-winged Kite | Elanus caeruleus
Thursday afternoon around 4 o'clock the phone beeps. Unsuspecting I check the messages. Through Dutch Bird Alerts Max Berlin reports that Justin Jansen found a Black-winged Kite near the spot where he had earlier this week a Pallid Harrier.
This is really in my backyard and without knowing the exact location I grab my camera and jump in the car. Along the way Wietze Jansen reported that the bird is still present but still no precise location data. At 16.10 a message through waarneming.nl said the bird was present at the bridge at Overlangel. I crossed at that time the Hertogswetering and just minutes away. The Black-winged Kite is new to me in the Netherlands and after several unsuccessful attempts, the tension is high. I ride up the dike near the bridge and see someone with a telescope. Quickly I park my car and am pointed to the bird that flies in the old valley of the Meuse..
The telescope is prepared and the Black-winged Kite is beautifully viewed while hovering. The bird dives down and catches a mouse and flies to a pole and starts eating. Here some beautiful pictures are made. During the show I report on Dutch Bird Alerts that the bird is still present and is consuming a mouse. Then I also inform the bird watching club Uden.
It actually takes quite long before the first birders arrive. Later it appeared that there were traffic jams everywhere. As time passed it became more crowded on the dike and the bridge. The bird was back hunting and I saw him at least catch 2 more mice. The first (successful) twitch of the year was a fact.