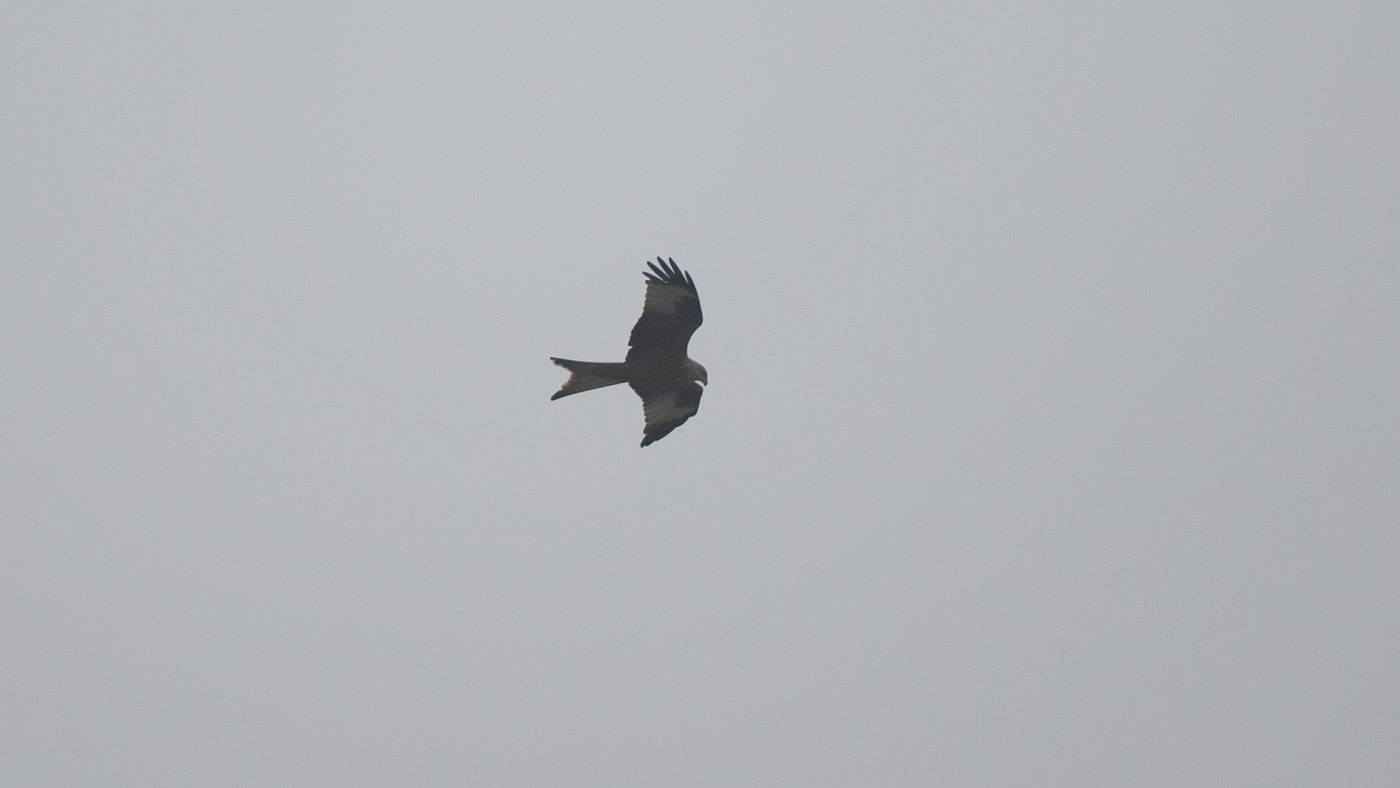 Red Kite | Milvus milvus
It's March and this is the first weekend that I'm counting migrating birds at the Kamperhoek. I am here the coming weekends till about May. At half past eight in the morning I arrive at the migration site and there is no one there.
The sky is gray and threatening clouds, which seems more like fog, hang low. There is a moderate north-easterly wind and I park in a way so that I have some shelter from the wind. The telescope is prepared and the first birds fly over. They are Starlings who are quickly noted. A Song Thrush with the spring in his head is loudly singing. The first 2 Reed Buntings are also recorded and a White Wagtail flies over the Ketelmeer.
A quiet start but in the second hour the numbers of Starlings begin to rise. In groups of up to 400 birds we count over 2000 in one hour. The numbers of Reed Buntings are increasing and also groups of Skylarks begin to come over. Alwin has now arrived with in his company Peter Links and together we count on. A young Peregrine Falcon flies by and the numbers of Reed Buntings remain good, from 9 to 10 we count 180 birds. Occasionally we see lines of White-fronted Geese but by the limited visibility we have certainly missed a lot. 2 Spoonbills fly over the IJsselmeer. A little before noon a Red Kite is observed, the bird flies hard north.
Between the groups Skylarks there are 4 Tree Larks noted. The Reed Buntings continue to increase in numbers and between 11 and 12 o'clock 212 are counted. In some cases, groups of 30 are seen. My mother becomes 70 today so I must go home early and I stop counting at 12.30. The counter is now at 616 Reed Buntings, we must go back to March 2008 for similar numbers. For a complete overview of the day click here.