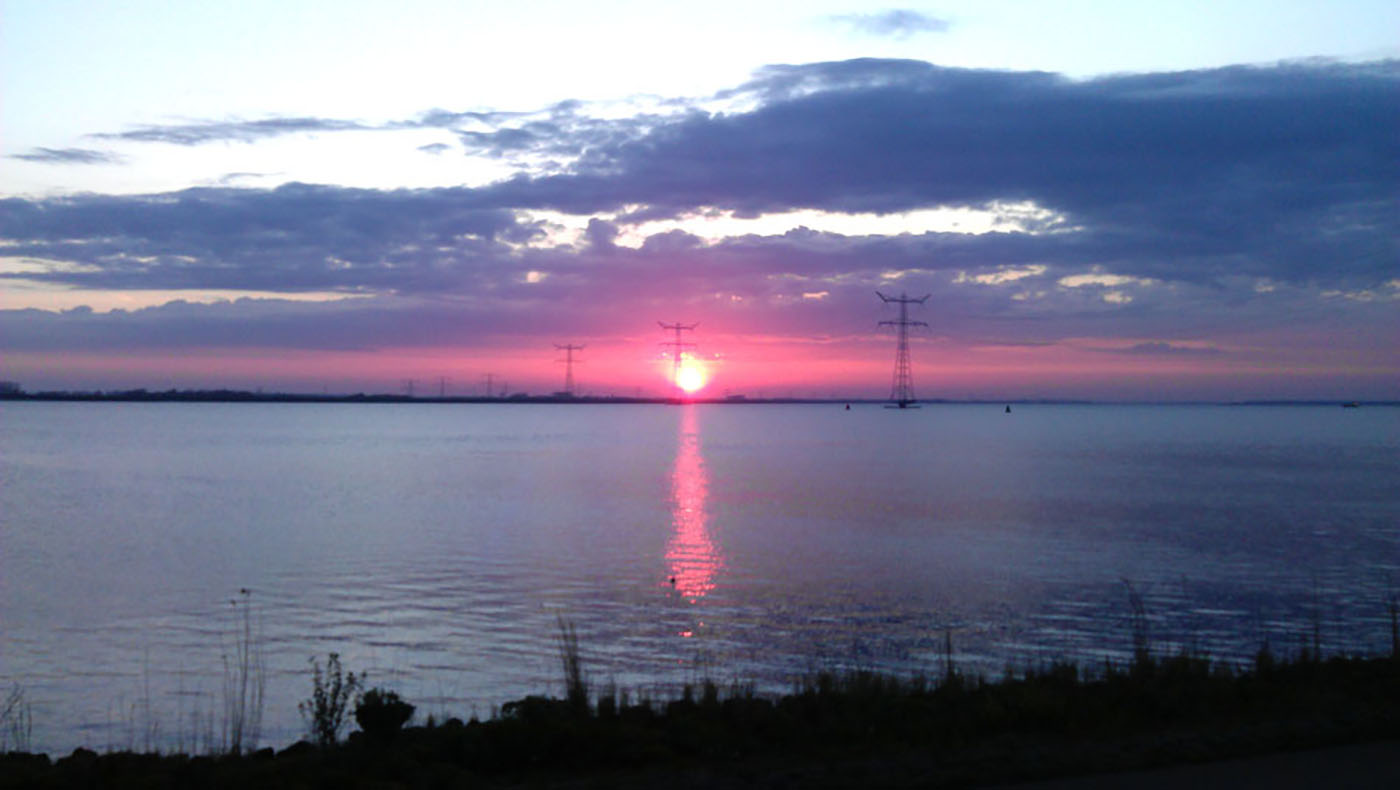 Photo made at the Kamperhoek
With the prediction of a southeast wind I drive early in the morning to the migration site. At 6.15 am I arrive first on the migration site. There is a weak south-southeast wind, it's cloudy and a with a temperature of about 7 degrees it feels cold. During getting out my stuff there already are quite a few birds flying over the migration site.
An adult male Northern Harrier, which flies at a distance, does the heart beat faster. A Merlin raced over and behind the migration site Common- and Black Terns flies from the IJsselmeer into the Ketellake. At 7.15 am a sleek Harrier is discovered by Mervyn in front of the migration site. The bird flies high behind the high voltage wires. Mervyn quickly gets the bird in the scope and calls "Pallid Harrier"! It takes a while before I get the bird in the scoop myself but fast enough to determine the characteristics of a second calendar year Pallid Harrier. This is my second Pallid Harrier of the migration site. Unfortunately the bird was too far for a picture but that did not spoil the fun.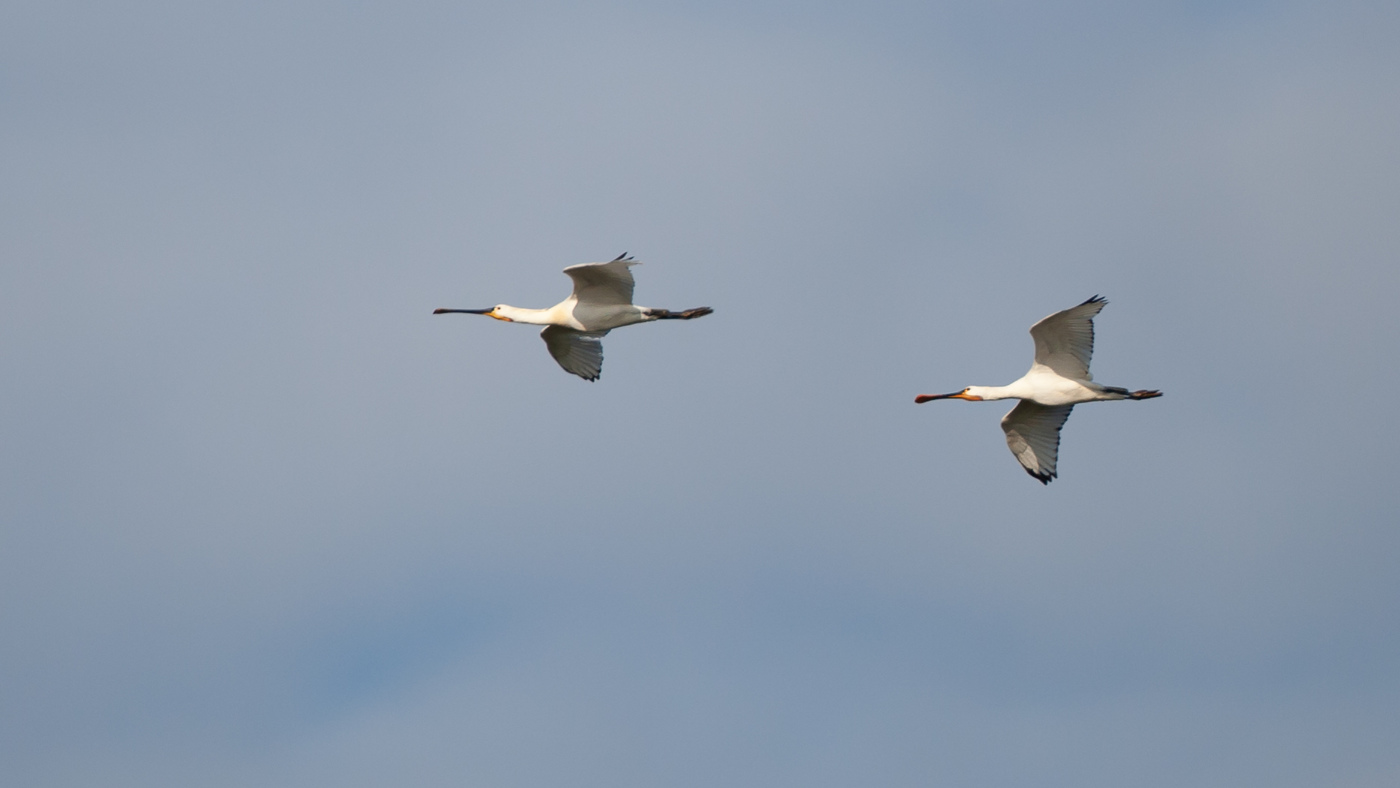 Eurasian Spoonbill | Platalea leucorodia
The counting continues and the numbers of Meadow Pipits starting to increase from half past eight. Between 10 and 11 there are 1245 counted. A Purple Heron is seen, curiously he flies towards south instead of north. At half past eleven the wind turns to the south and there is not much activity anymore. The count is aborted just after noon because of the report of an Iberian Chiffchaff that sits in Harderwijk. Not much later the bird is beautifully seen and heard by us. For a complete overview of the count click here.
On Sunday the weather not too good but I am back at the migration site at 6 o'clock. There is a south wind and the sky looks ominous. A Ring Ouzel flies over but not much else happens. Later another group of 5 Ring Ouzels is counted. From 11 o'clock it starts to rain, and because it seems that this does not cease, we stop the count. For a complete overview of the count click here.