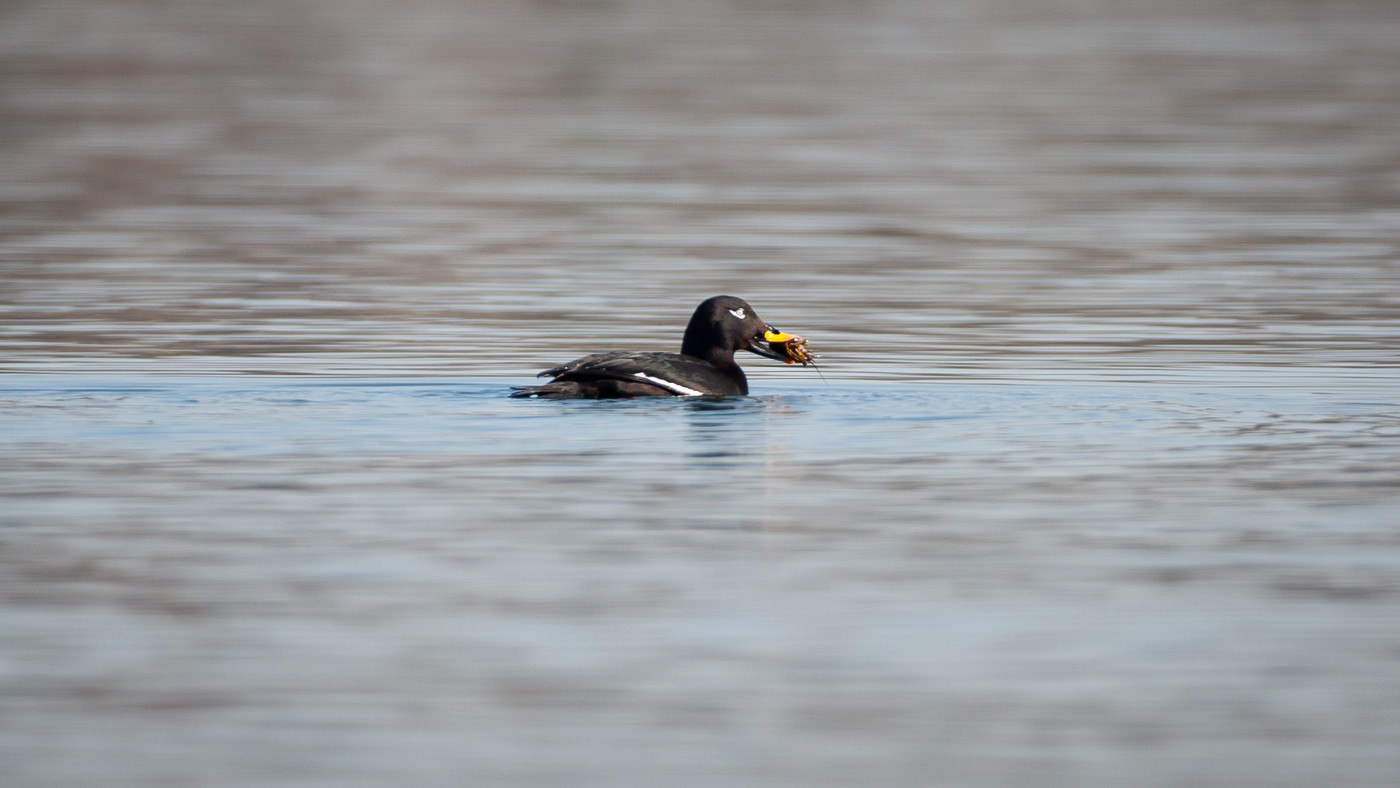 Velvet Scoter | Melanitta fusca
Despite a good chance of fog again, we chose to do the Kamperhoek again today. At half past six in the morning I picked up Jan Verhoeven and Thijs Fijen. During the trip it became clear that today we would have no problems with fog.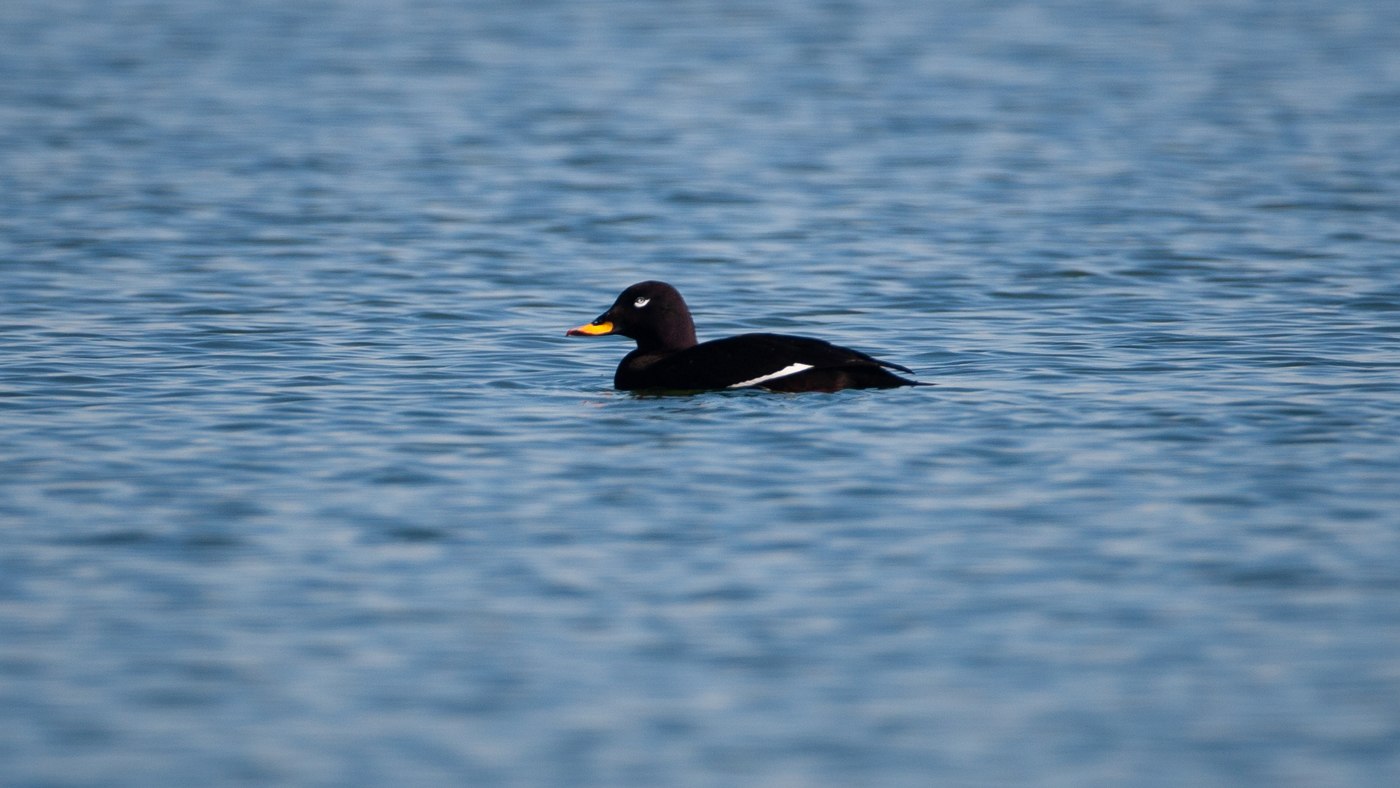 Velvet Scoter | Melanitta fusca
A little before seven we were at the Telpost where Ico Hoogendoorn was already counting. There was not much happening yet but that changed quickly. Continuous groups of Starlings came over, the groups changed quickly into large groups. Sometimes flocks of 500 birds were seen and there was even a group of 2100 Starlings. In total we counted as 15,632 Starlings today. The White-fronted Geese were a big success. Especially in the first hour there were large groups and we counted nearly 8,000 White-fronted Geese. Special was one group of 18 Common Magpies who crossed the Ketelmeer. Today only 1 Goosander, there numbers drop fast. The raptors are taking it easy but still we counted 3 Marsh Harriers and 2 Hen Harriers.
Really special was a female Bullfinch that crossed the Ketelmeer. To my knowledge this is the first observation of a spring Bullfinch for the Kamperhoek. Spring is now well underway as evidenced by the 6 Chiffchaffs and 2 Little Ringed Plovers that were counted. In total we managed to count over 28,000 birds for a complete list of items click here.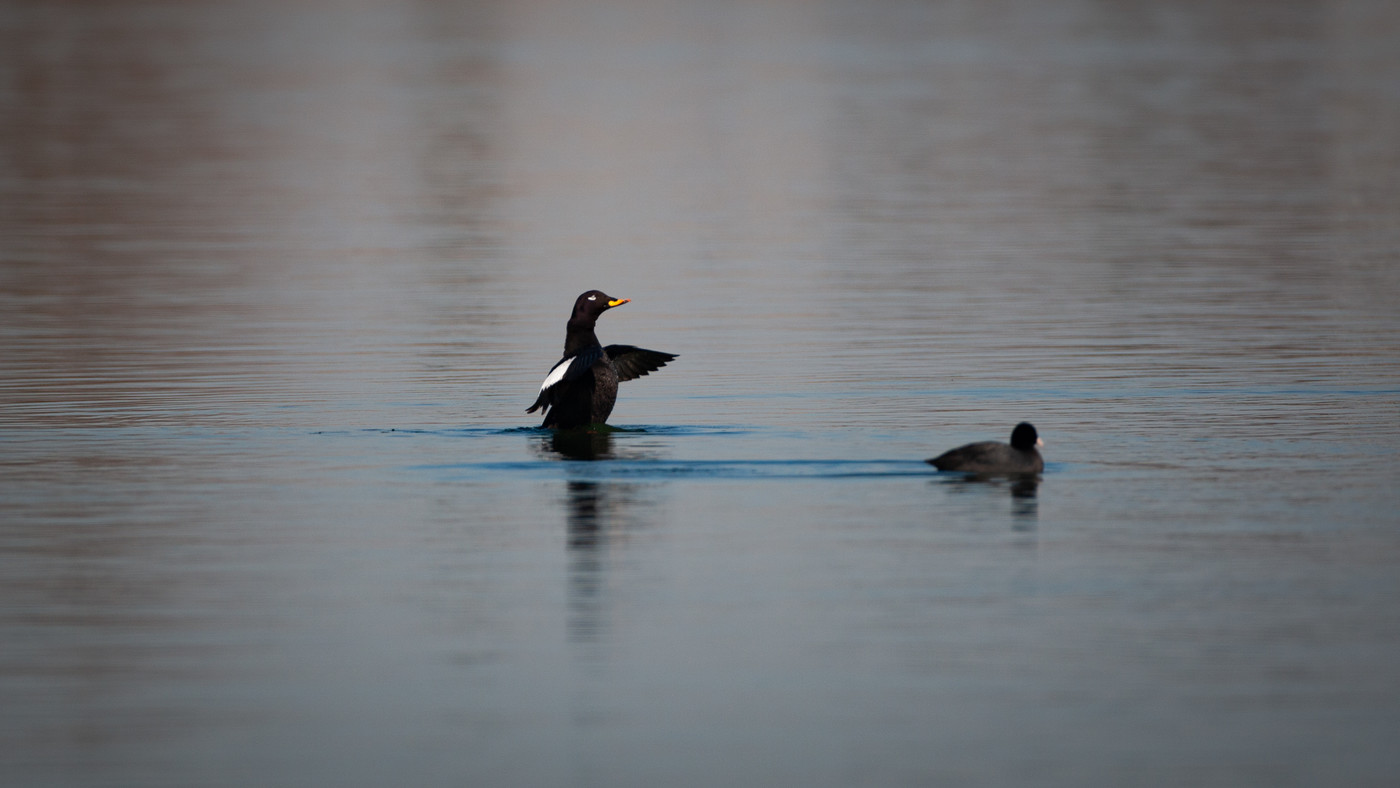 Velvet Scoter | Melanitta fusca
At 12 o'clock we stopped counting and drove to Velp where a Hooded Crow was present. This is a new species for the month list and after some searching we could write him down. Next destination was Rhederlaag where a Velvet Scoter was reported. Upon arrival the bird was found quickly. The bird was fishing with great success on crayfish. During our stay he at least caught a dozen. The crayfish were completely swallowed and I wondered where the Duck left all these. At the same place we also found a Long-tailed Duck, two unusual species so far inland.
Little earlier than normal, the return journey home was set in. It's only two days before I leave for Antarctica. In May, the site will be updated again, until then.