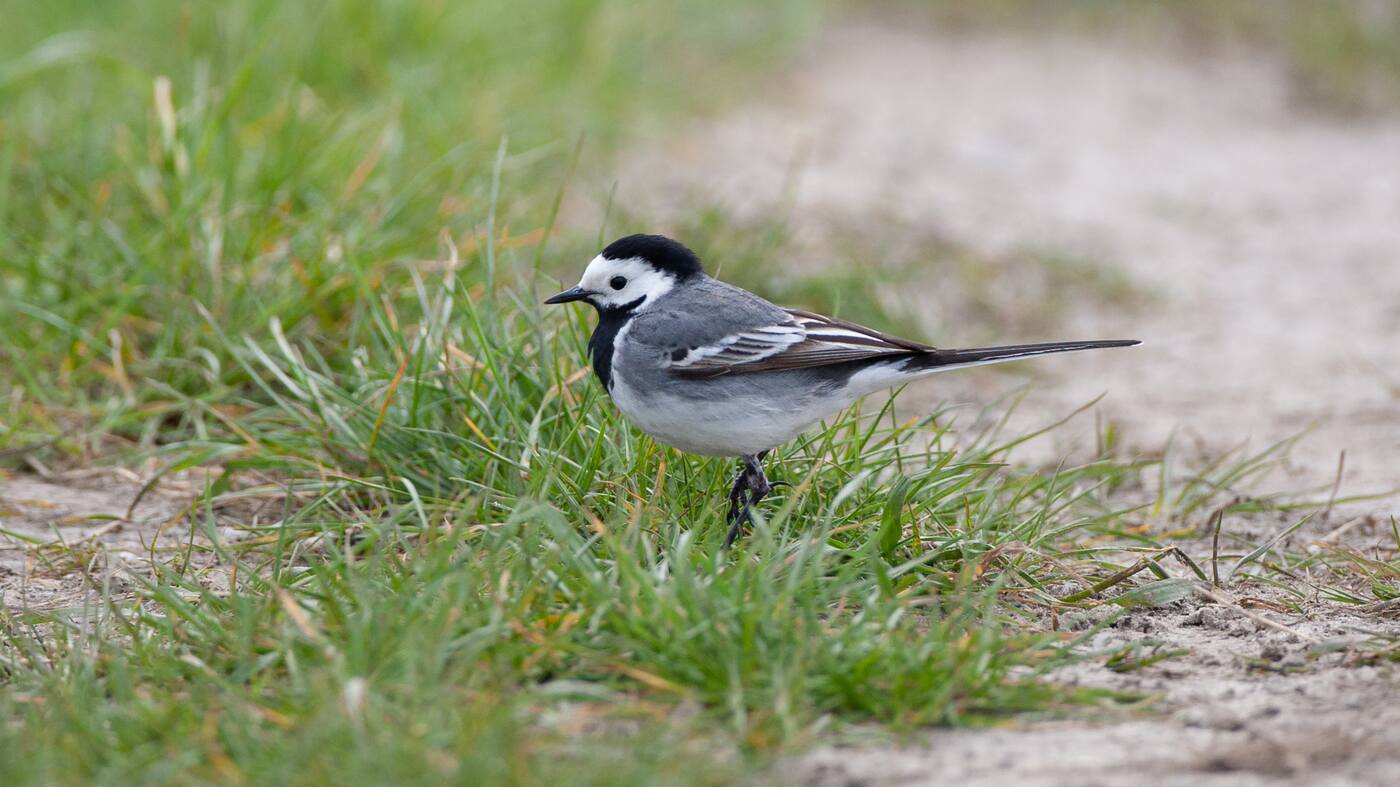 White Wagtail | Motacilla alba
The first real spring migration at the Kamperhoek today. Nice numbers of White Wagtails and other species. At 7.15 o'clock we start the count in beautiful conditions.
There is a weak southeast wind and not too cold. It is completely overcast but the cloud cover is high and the birds are now more visible than with a blue sky. As predicted last week there are a number of White Wagtails on the spot. The first lines of White-fronted Geese appear and in the first hour 2488 are counted. An adult female Marsh Harrier crosses the Ketelmeer. Starlings are regularly counted but the groups are not large. Yet today, over 3100 Starlings are counted.
The most striking spring specie today is the White Wagtail. Regularly birds are counted and there are also groups of 10 recorded. A total of 196 are counted today. Later in the morning groups of Skylarks are beginning to come over. In between we see three Woodlarks, a nice kind for the Kamperhoek. Golden Plovers are also constantly observed at high altitude, we count over 500. Blue Tits and Great Tits in mixed groups are flying high crossing the Ketelmeer. Nicest species of the day are a Lapland Longspur and a Grey Wagtail. We stop at half past twelve and more than 9000 birds were counted. For a complete list of the counting click here.
After the count we drive to Huizen in an attempt to see the present Cetti's Warbler. Alwin's car breaks down on a busy road. The car is parked in the inner roadside. The car does not start anymore and help is sought. Jan Verhoeven and I drive on in my car towards the pier. We do not find the Cetti's Warbler but we see a Chiffchaff, the first for me this year. Alwin called and he will be towed to a garage in Amersfoort. Jan and I are going to continue to the Eempolder in search of a present Red-breasted Goose, we also hope to find a Pied Wagtail.
The Eempolder is full of birds. Among the thousands of Geese a Red-breasted Goose is found. Among the many Lapwings are some Ruff and we discover two Little Ringed Plovers.The Little Ringed Plovers are new for this year. The Pied Wagtail is not found. At half past three we drive back to Uden. Alwin has now been given a spare car and we see him later in Uden. During a dinner at Marc's BBQ we look back on a nice day. Tomorrow we are back on the Kamperhoek.