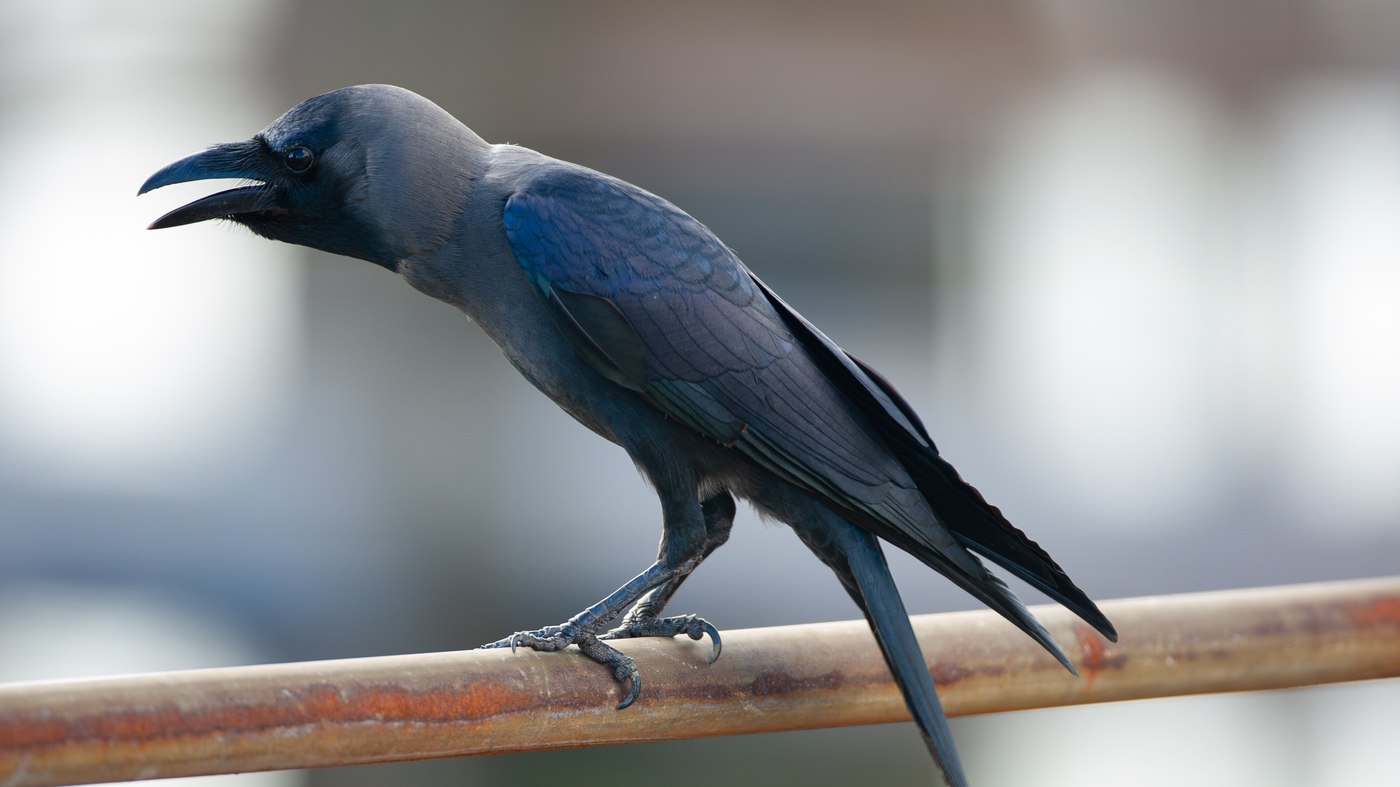 House Crow | Corvus splendens
Because you can usually find me at the Kamperhoek in March I miss a few relatively simple species on my month list. Today is dedicated to filling in the blanks. Target species for today were: Greater Yellowlegs, Black BrentGoose, European Shag, Pink-footed Goose, Short-eared Owl, Long-tailed Duck, Greenshank, Red Knot, House Crow, Sandwich Tern, Bufflehead and Red-necked Grebe. According to waarneming.nl these species were observed yesterday.
For those who do not know what the monthly list is here is a short explanation. It's about to score as much as possible species (in the Netherlands) in all months of the year. It really is an activity list but it also forces you to be in the field every month. Also for the species that you already own. We usually combine it with visits to sites.
To get the complete target list today we start in the province of Zeeland in search of the Greater Yellowlegs. At 6 o'clock in the morning I pick up Jan Verhoeven and Thijs Fijen. We drive to Made where we pick up Alwin. We stop for coffee and discuss the route. Something before eight we are in Colijnsplaat where we almost immediately see the Greater Yellowlegs. We stay here for about fifteen minutes but there is not much more. We drive to where we discovered a few weeks ago 2 Short-eared Owls. This is just west of Colijnsplaat and after 5 minutes we are on the dike. The Short-eared Owls are nowhere in sight but we see a female Marsh Harrier. Next stop is the Middelplaten at the Veerse Lake. Target species are Black Brent Goose, Greenshank and Red Knot. The Greenshank and Red Knot are found quickly and I now have both types in all months. There are almost no more Brent Geese and the Black Brent Goose we do not find.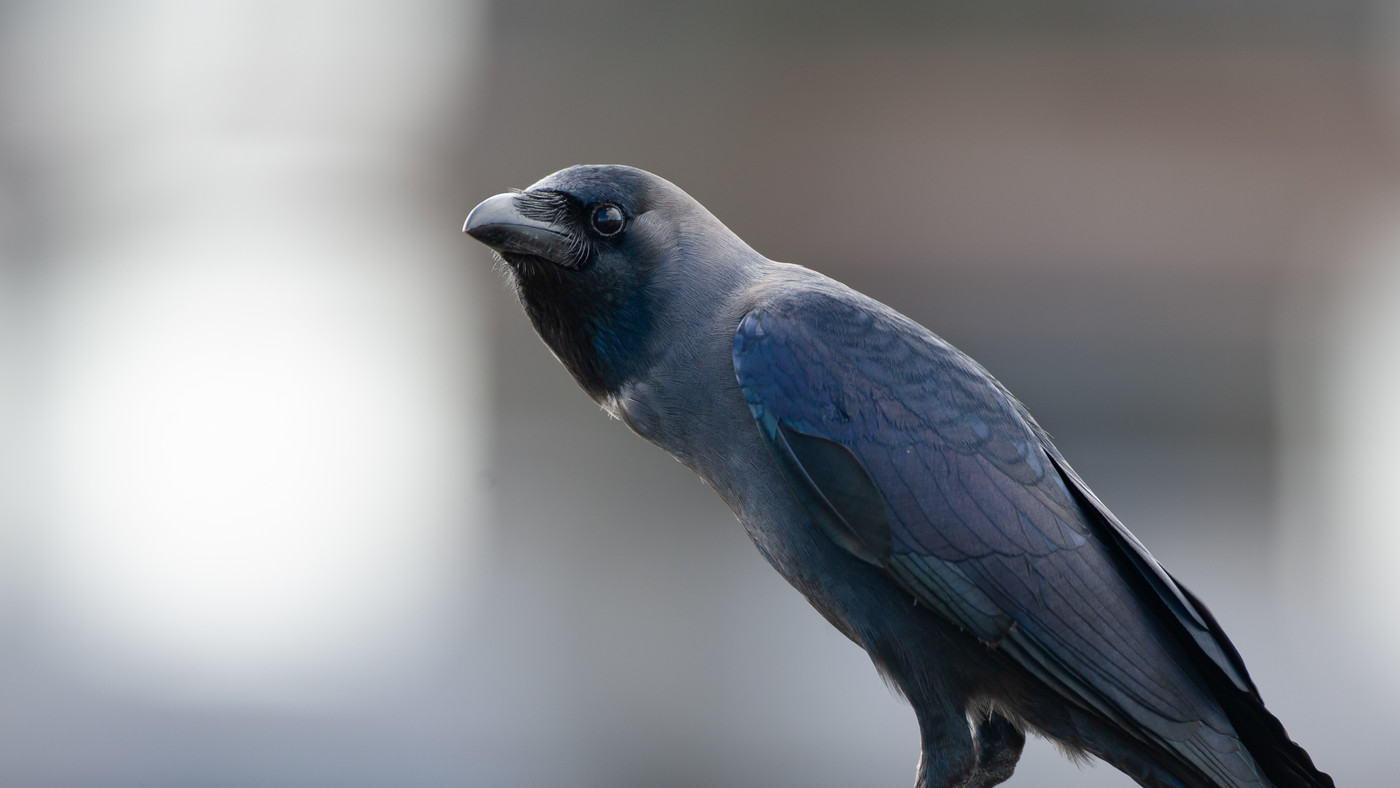 House Crow | Corvus splendens
Birding en route we drive to Westkapelle. The solid group of three Snow Buntings that have been here throughout the winter are supplemented by two new Snow Buntings. The Pale-bellied Brent Geese are still present and we counted 20 birds. We stare for a while over sea but there are no migrating seabirds. t'Vroon is inspected but here's not much. Along the Veerse Dam we drive towards Neeltje Jans where we can list 2 Shags. In the outer harbour yesterday sat a Red-necked Grebe and after some searching we find this too. We still have a chance for the Short-eared Owl at the Stolpweg but after a long search we could not the Owl. Next stop is the Brouwersdam where it has become crowded with tourists. There are a number of Red-throated Divers and we find but a Slavonian Grebe. Long-tailed Duck were reported here yesterday and after a long search we found five birds. The Sandwich Tern is not found here so we inspect the inside of the Brouwersdam in vain.
The trip continues to the Prunjepolder where a Taiga Bean Goose with a broken wing is reported. The bird is found quickly and I discover an unexpected Pink-footed Goose. Besides the usual types the Prunjepolder reveals not much. We have a brief discussion here and decide to drive to Hook of Holland for the House Crows. The passengers have a nap during the ride that is not too long. In the port we find 12 House Crows and there are pictures made. I think this is one of the first times that we have no rain here. We drive to the Bufflehead and find the bird quickly. To get a new yearlist bird today we drive to Brabantse Biesbos for a Cetti's Warbler. During the ride Alwin scores 2 new year species: a Green Sandpiper and a Bearded Tit, I already had these species. Despite and good walk and diligent search we did not find the Cetti's Warbler.
It was time to go home and daylist was made up. Today we had 102 species of which nine that count for the months list.