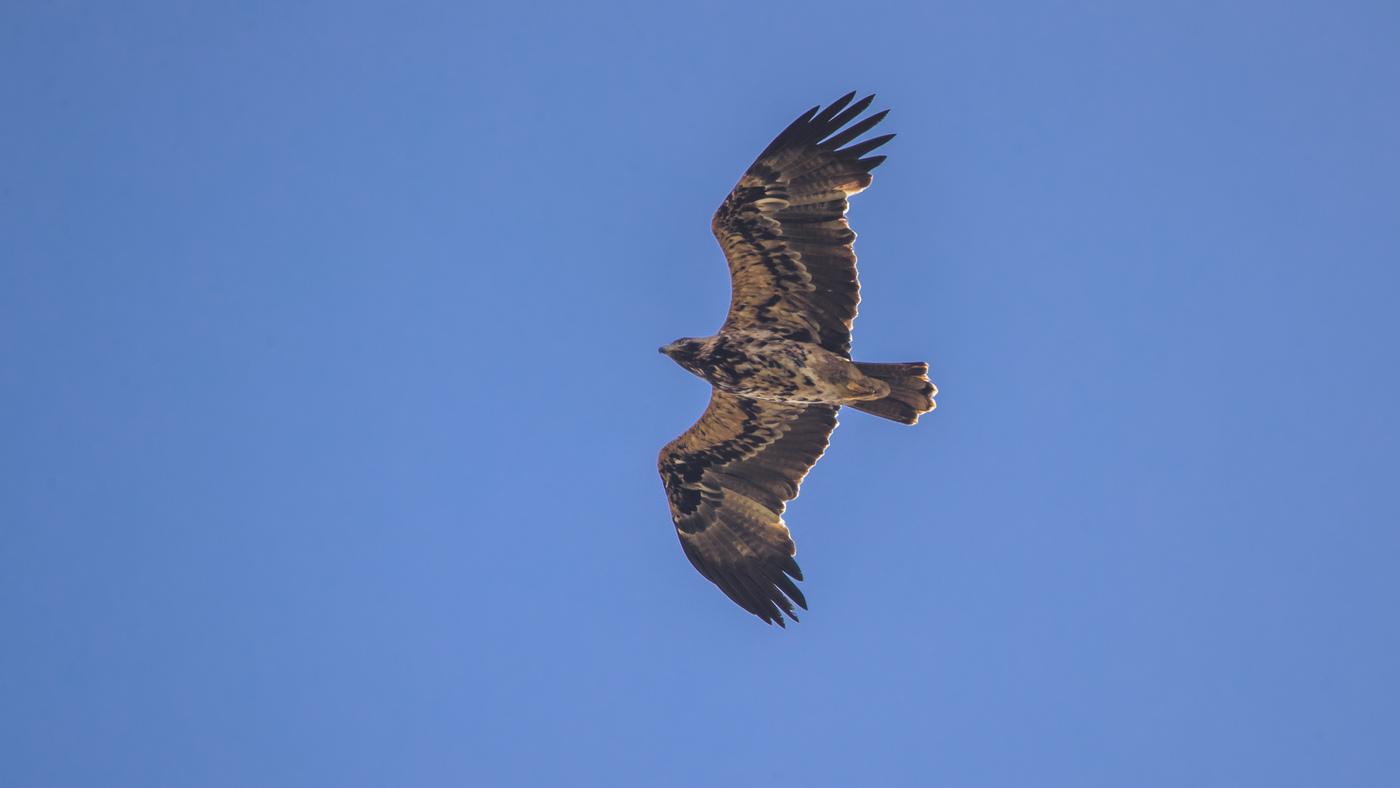 Eastern Imperial Eagle | Aquila heliaca
Looking back on 2017, the year seems to have flown by, but when I try to pick up memories from January it seems a long time back. If you watch birds, the changes of the seasons are important moments that can lead to exciting observations. The spring and autumn migration play an important role in this.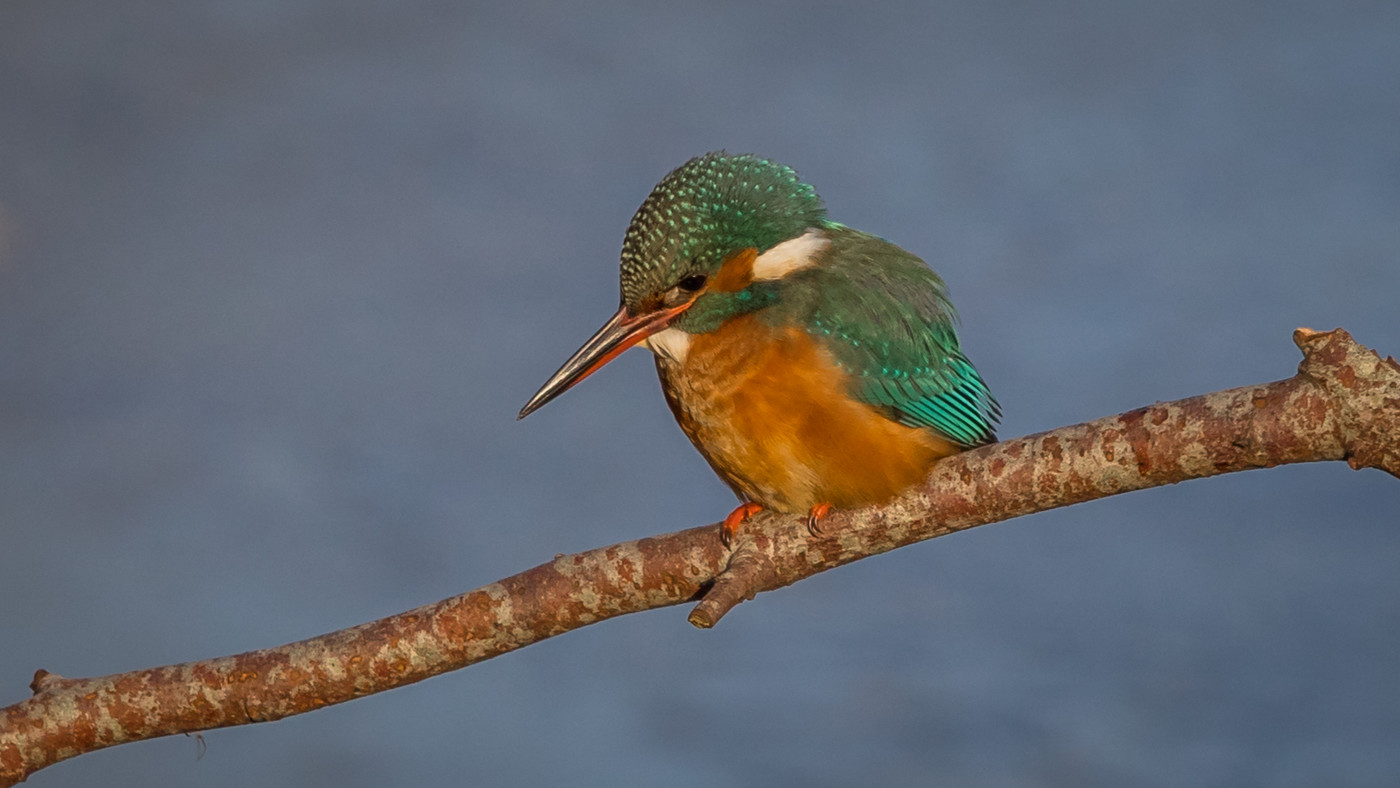 Common Kingfisher | Alcedo atthis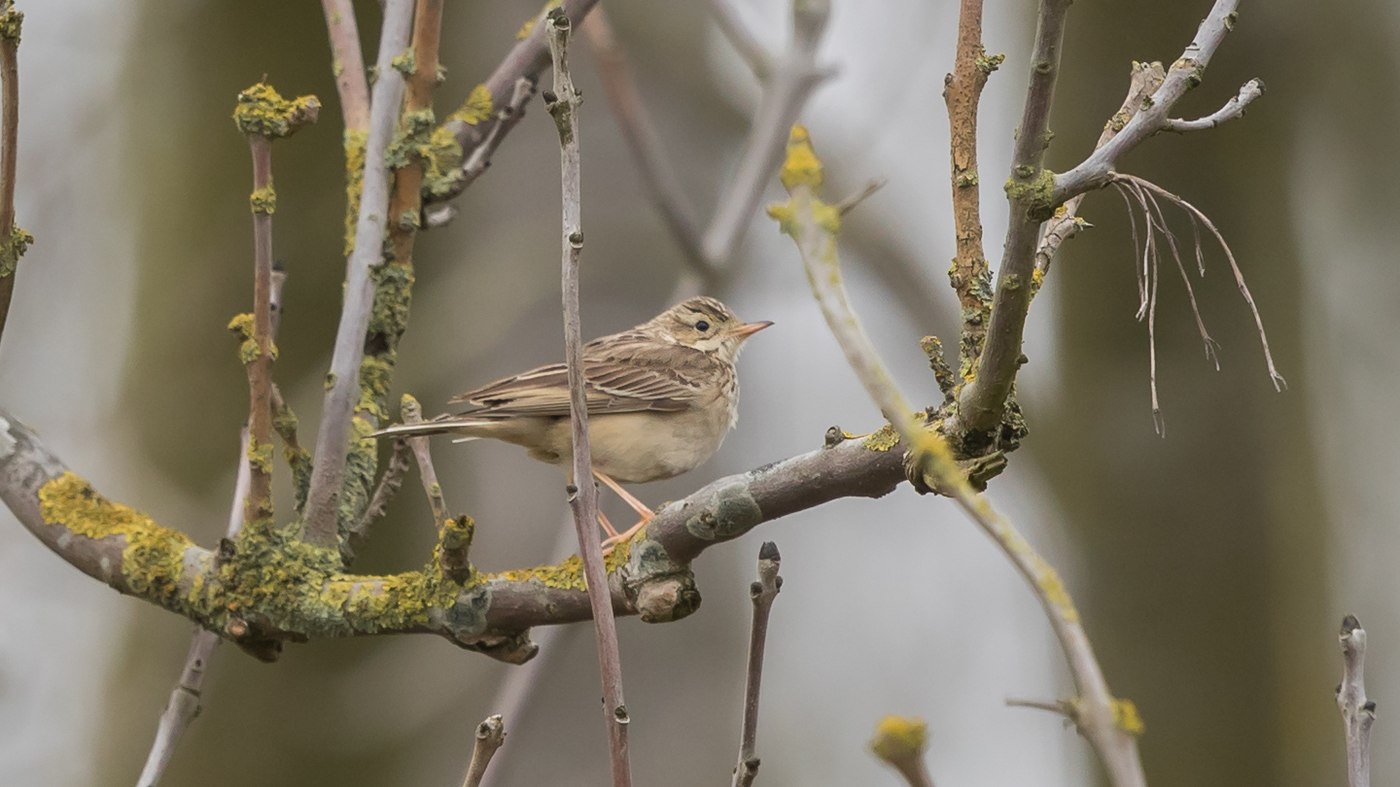 Blyth's Pipit | Anthus godlewskii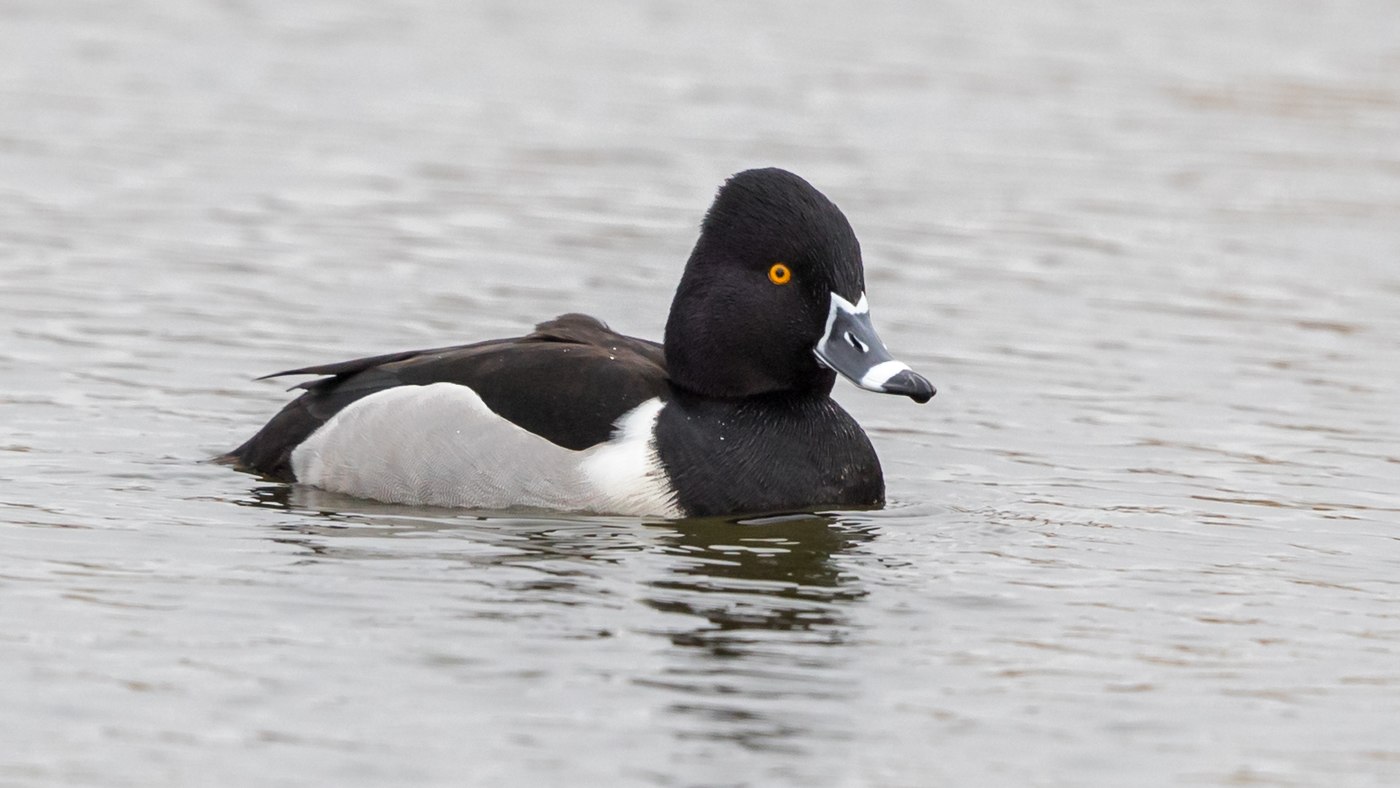 Ring-necked Duck | Aythya collaris
A year is experienced by me in a number of phases:
January, February; collecting the winter species. Also often a foreign trip.
March, April, May; spring migration at the Kamperhoek and twitches for exciting vagrants.
June, July; waders and some other late vagrants.
August, September, October, November; autumn migration at the Brobbelbies Noord and twitches for exciting vagrants.
December; the final year species and often a foreign trip.
2017 was also filled in this way. On 1 January the kick-off was made with a visit to the province of Zeeland. Normally a Big Day but because of the bad weather we did it more slowly. The day ended with 86 species including an Pacific Golden Plover. January was mainly used to bring in the year species such as, Pallid Harrier, Green-winged Teal, Hume's Leaf Warbler, Blyth's Pipit, White-throated Dipper, Pine Bunting, Little Bunting, Taiga Bean Goose, Richard's Pipit and Ring-billed Gull which is still new for the Dutch list of Maartje. Yet an impressive list and a good start for 2017. At the end of January the counter stood at 155 species.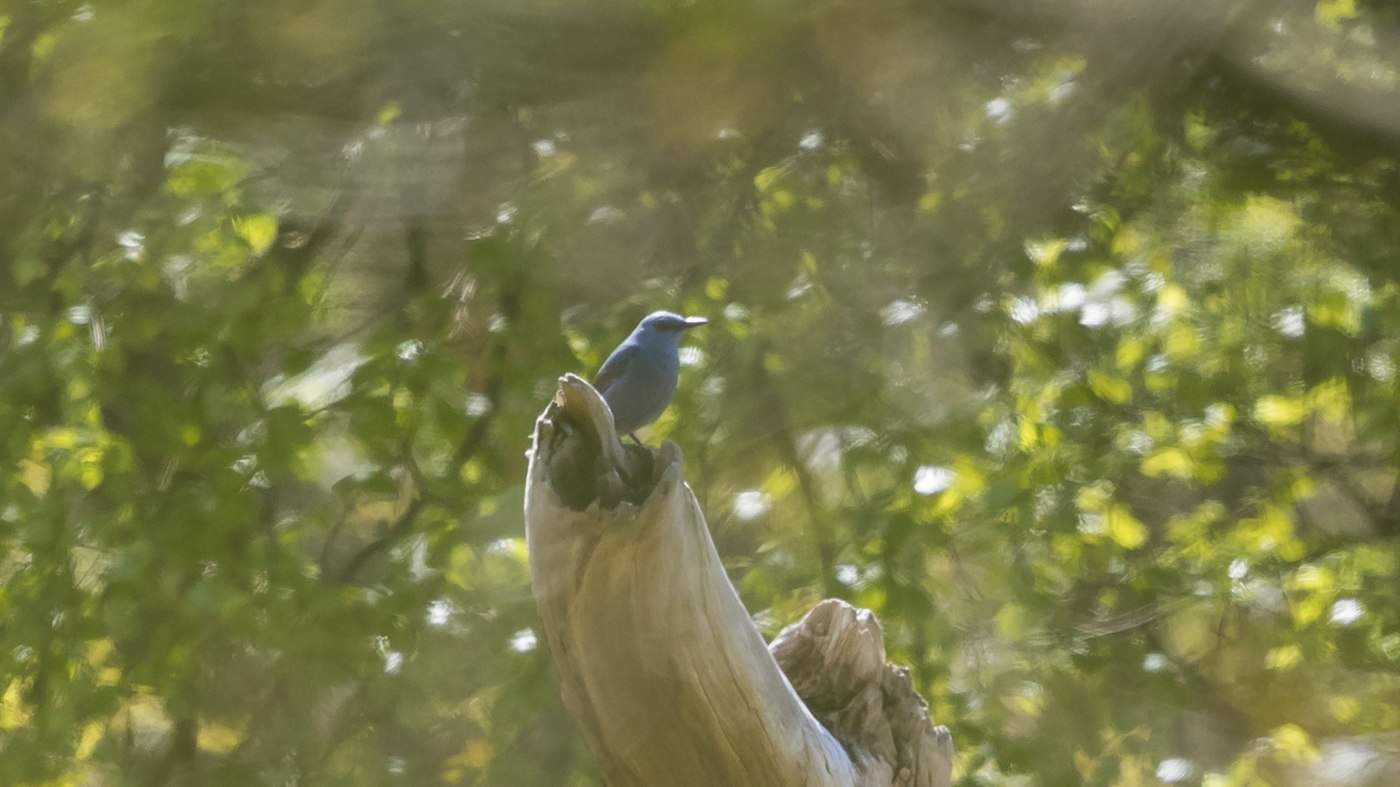 Blue Rock Thrush | Monticola solitarius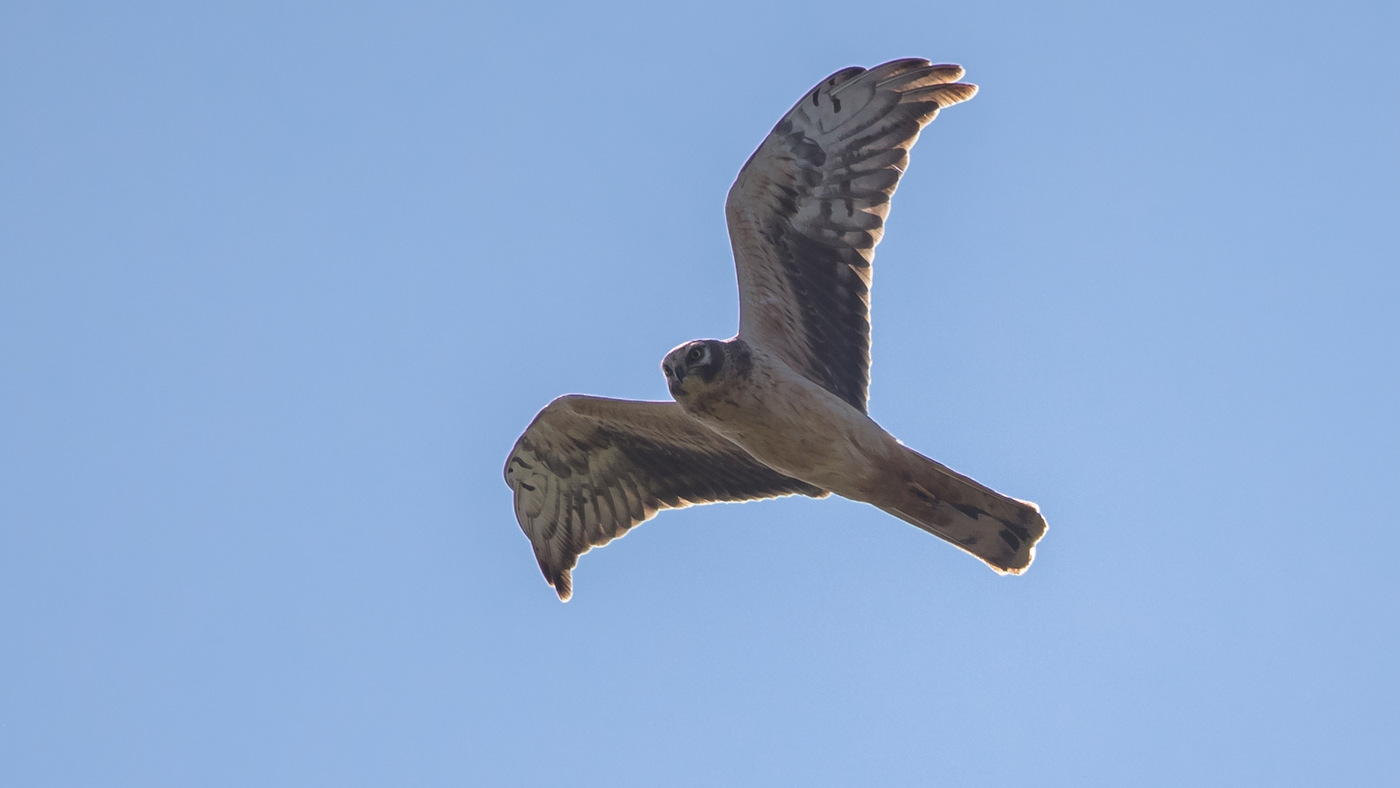 Pallid Harrier | Circus macrourus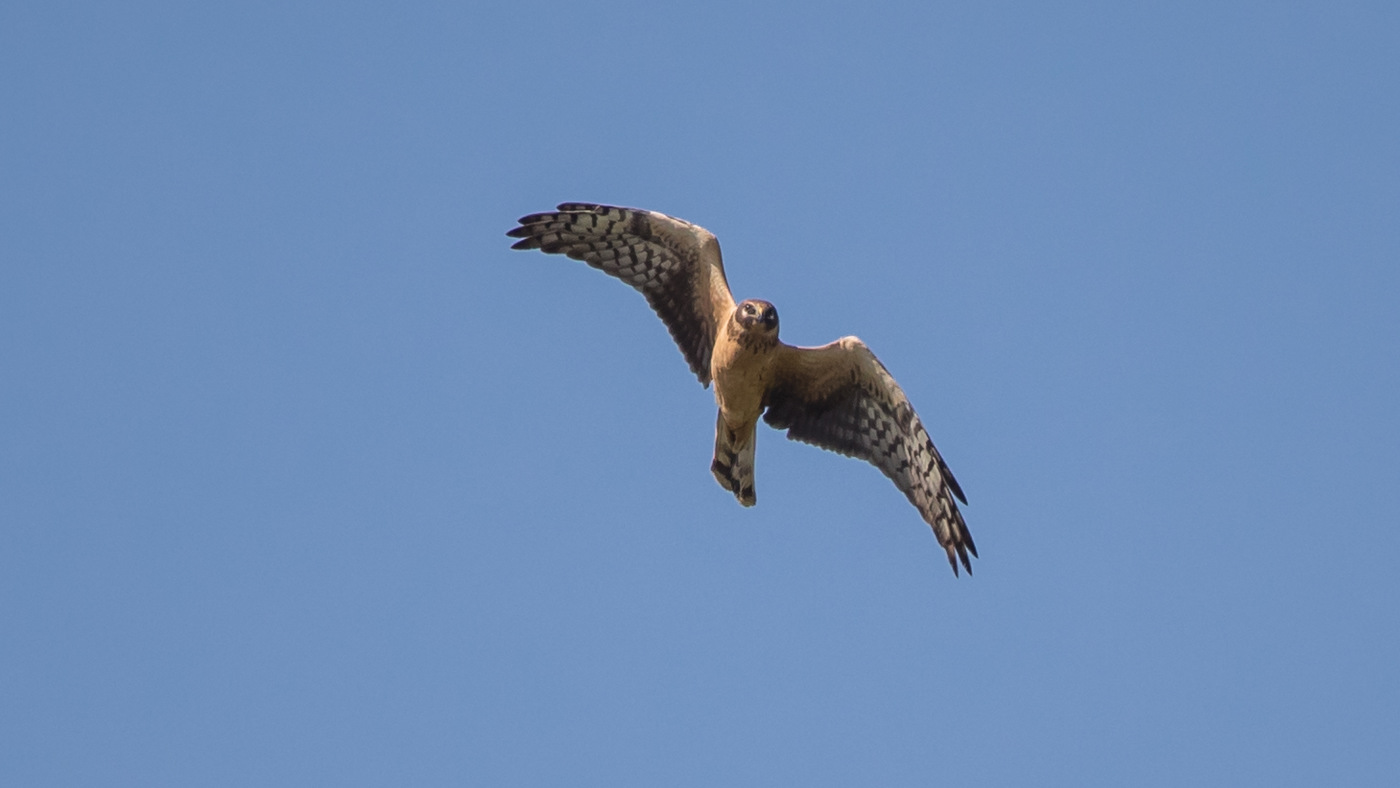 Pallid Harrier | Circus macrourus
February started well with a Baikal Teal on February 5 that came easily through the CDNA committee. With a Ring-necked Duck, Black Guillemot, Corn Bunting and European Serin, the month remained relatively calm. We ended the month with 166 species. On February 22 we left for Ghana in search of new species for the world list. After 2 weeks of birding we had 385 species with many new ones for the list.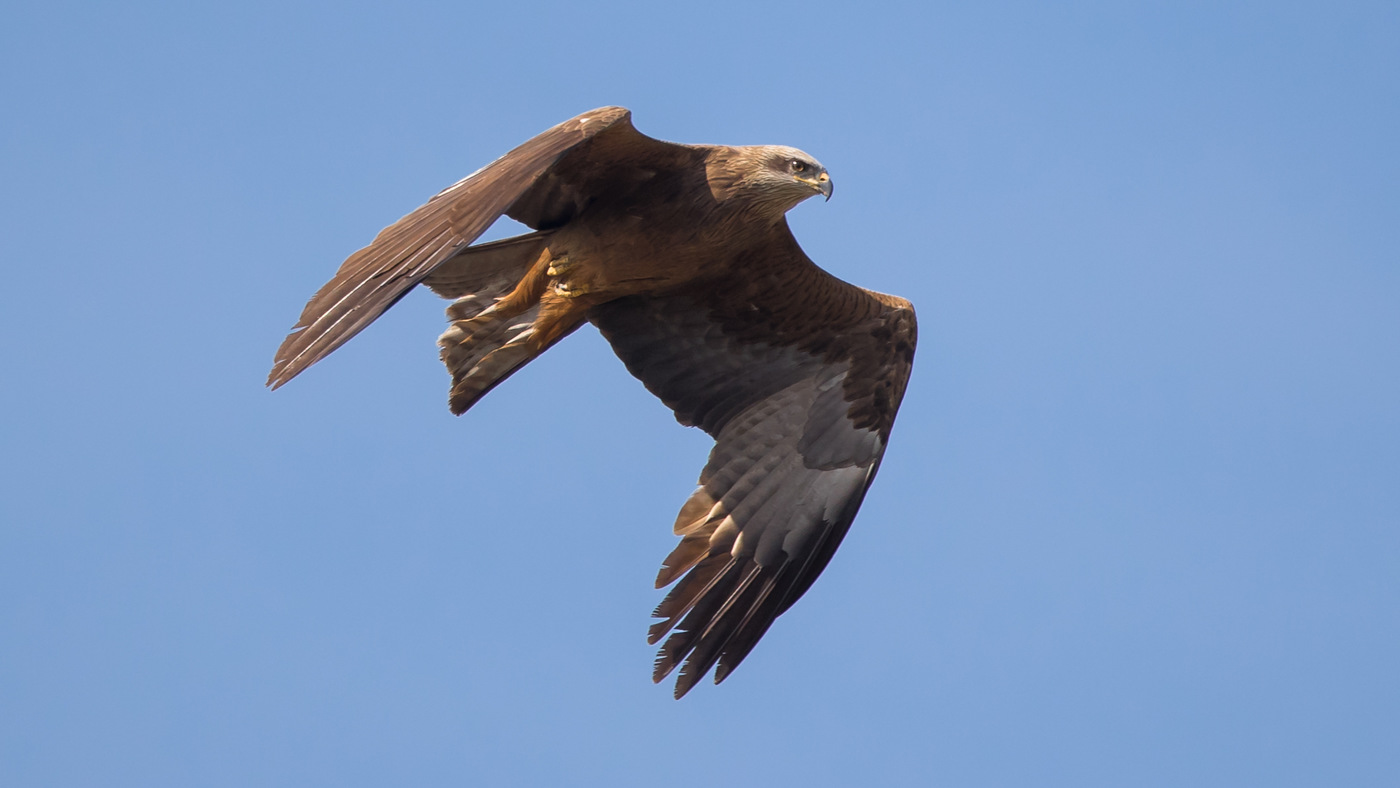 Black Kite | Milvus migrans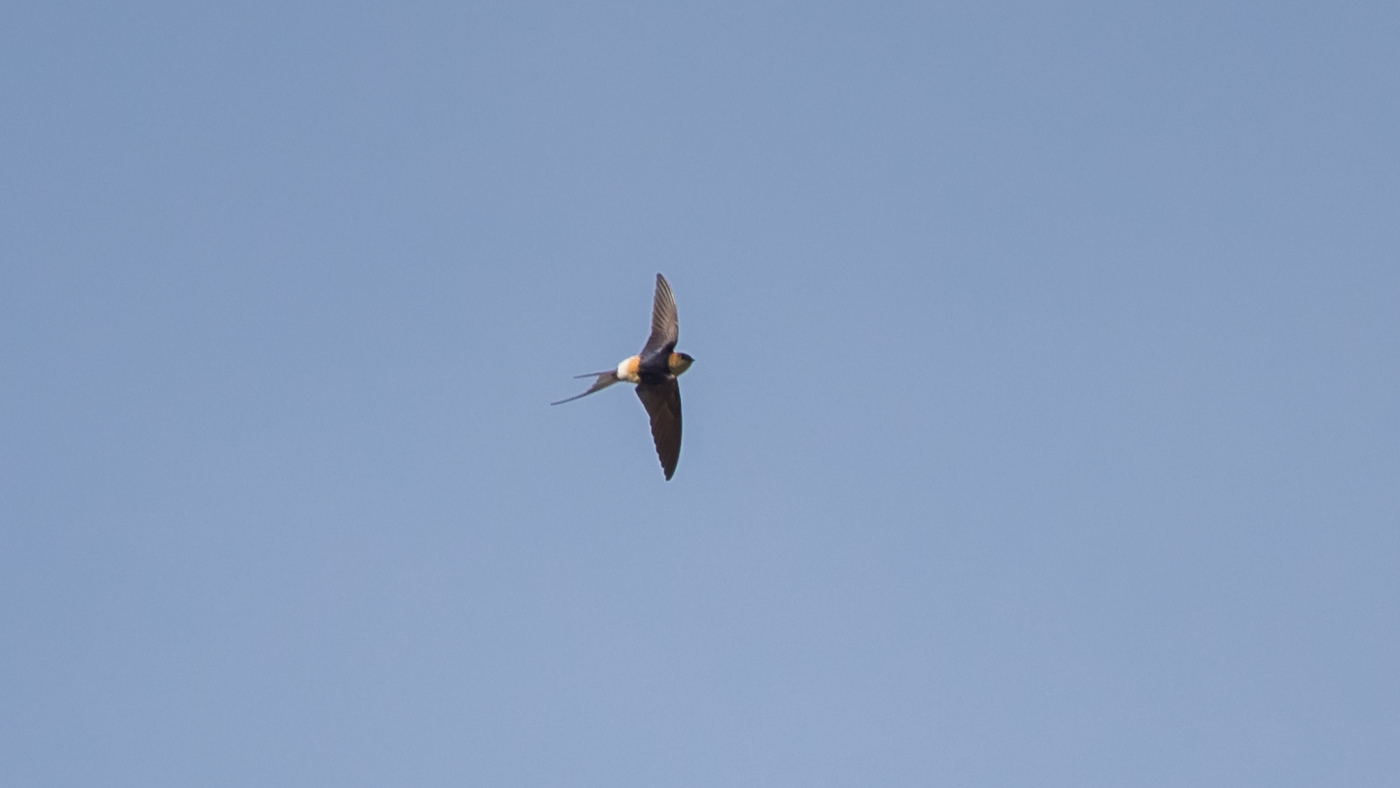 Red-rumped Swallow | Cecropis daurica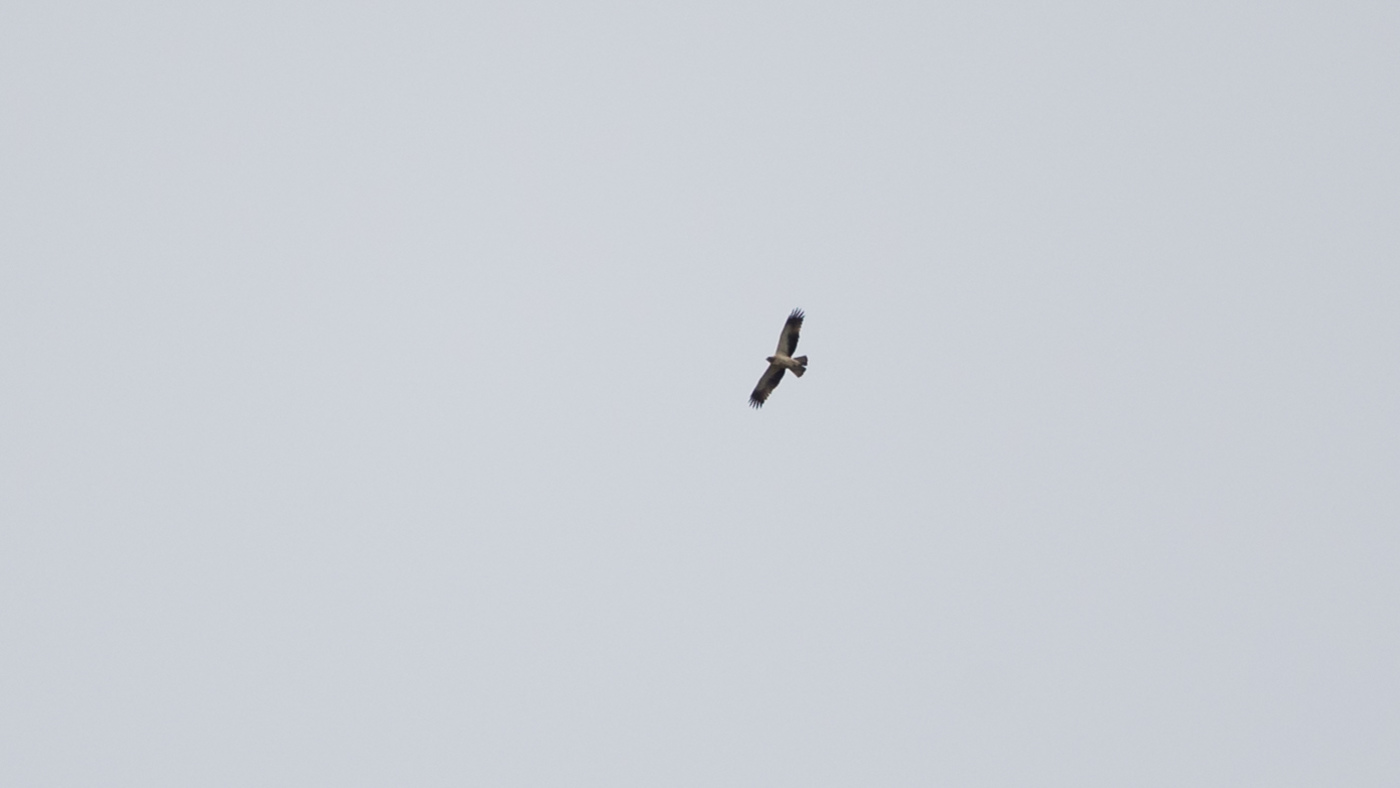 Booted Eagle | Hieraaetus pennatus
On March 10 we were back in the Netherlands and ready for the spring migration at the Kamperhoek. The migration counts in March were slightly below average and no bangers were seen. The Dutch list was expanded with a Lesser Scaup on March 18 and on March 19 a Moustached Warbler (the second for NL) in the Brabantse Biesbosch. March ended with 188 species for the year list.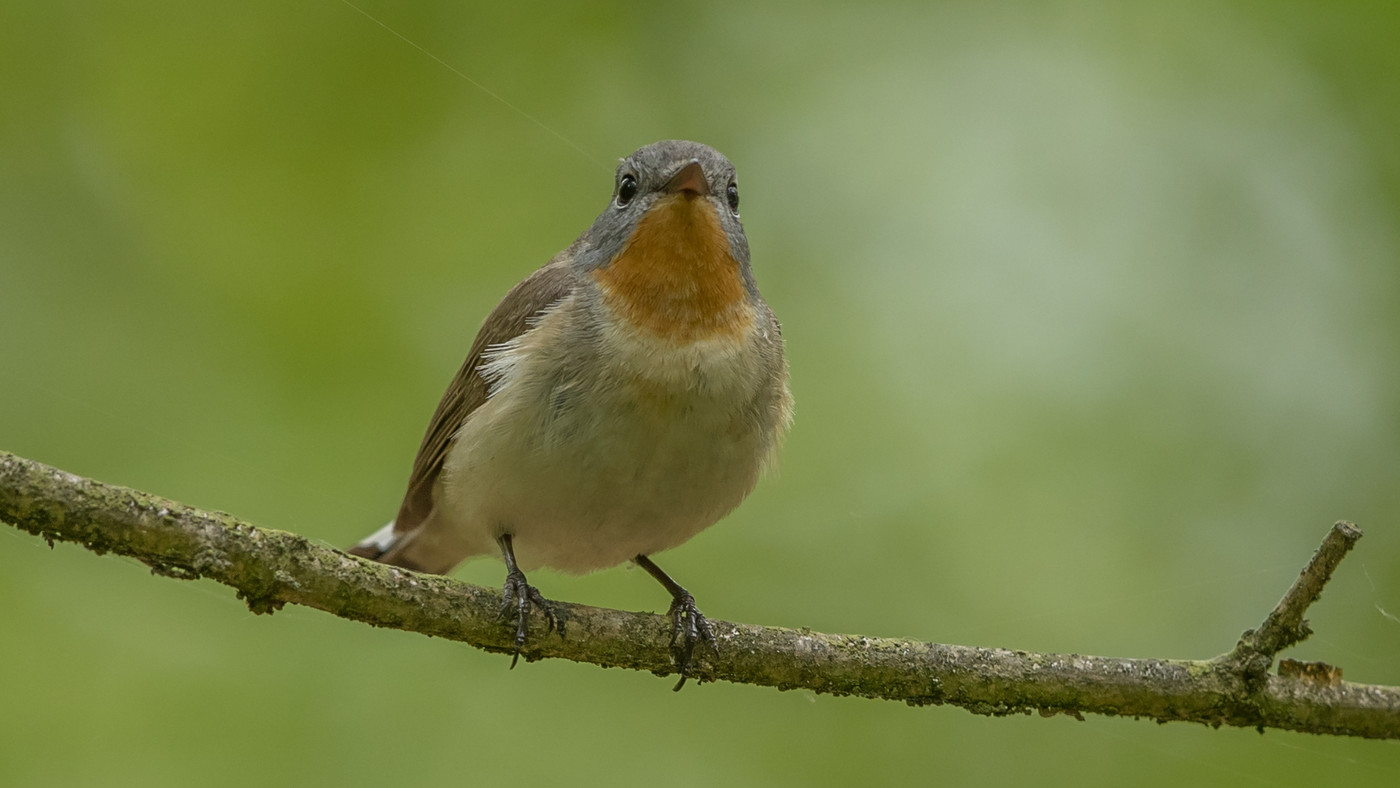 Red-breasted Flycatcher | Ficedula parva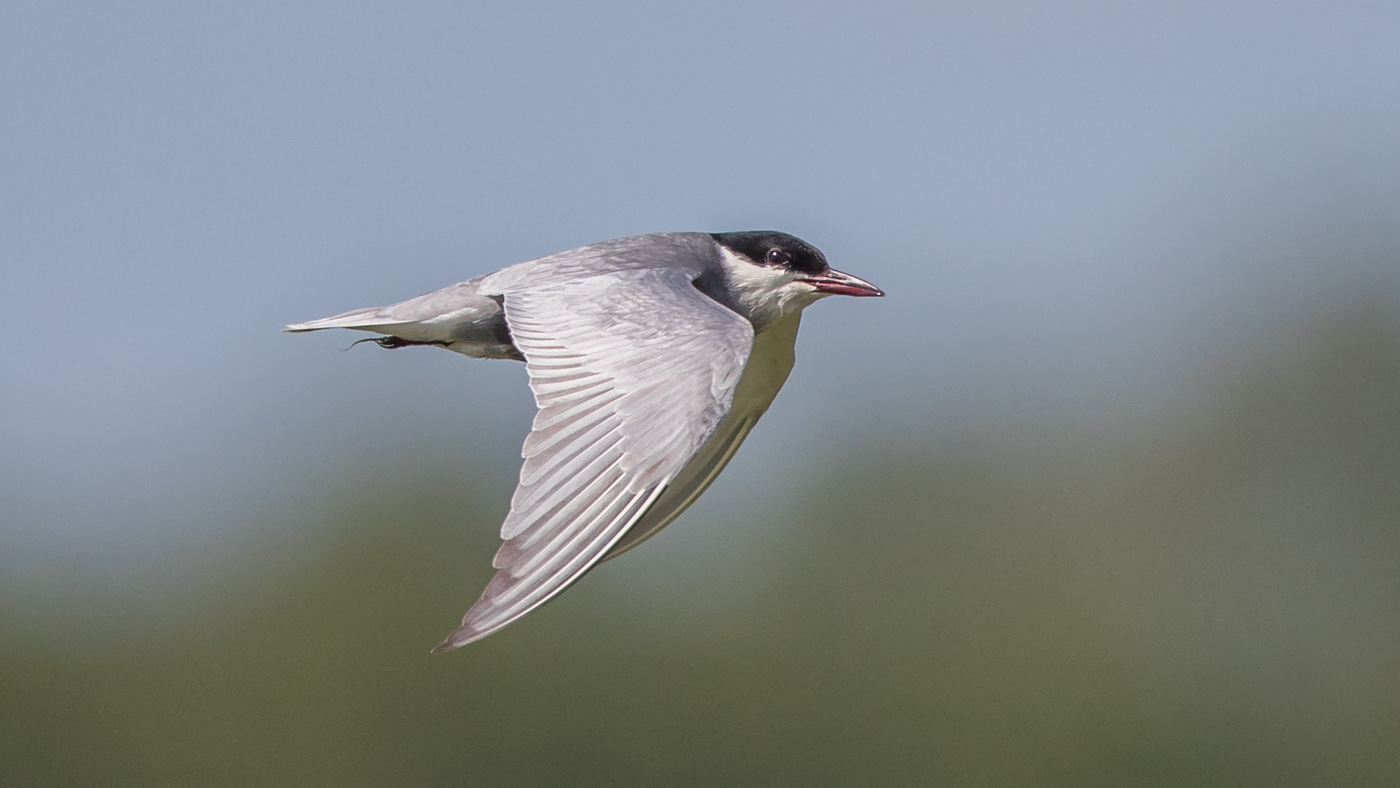 Whiskered Tern | Chlidonias hybrida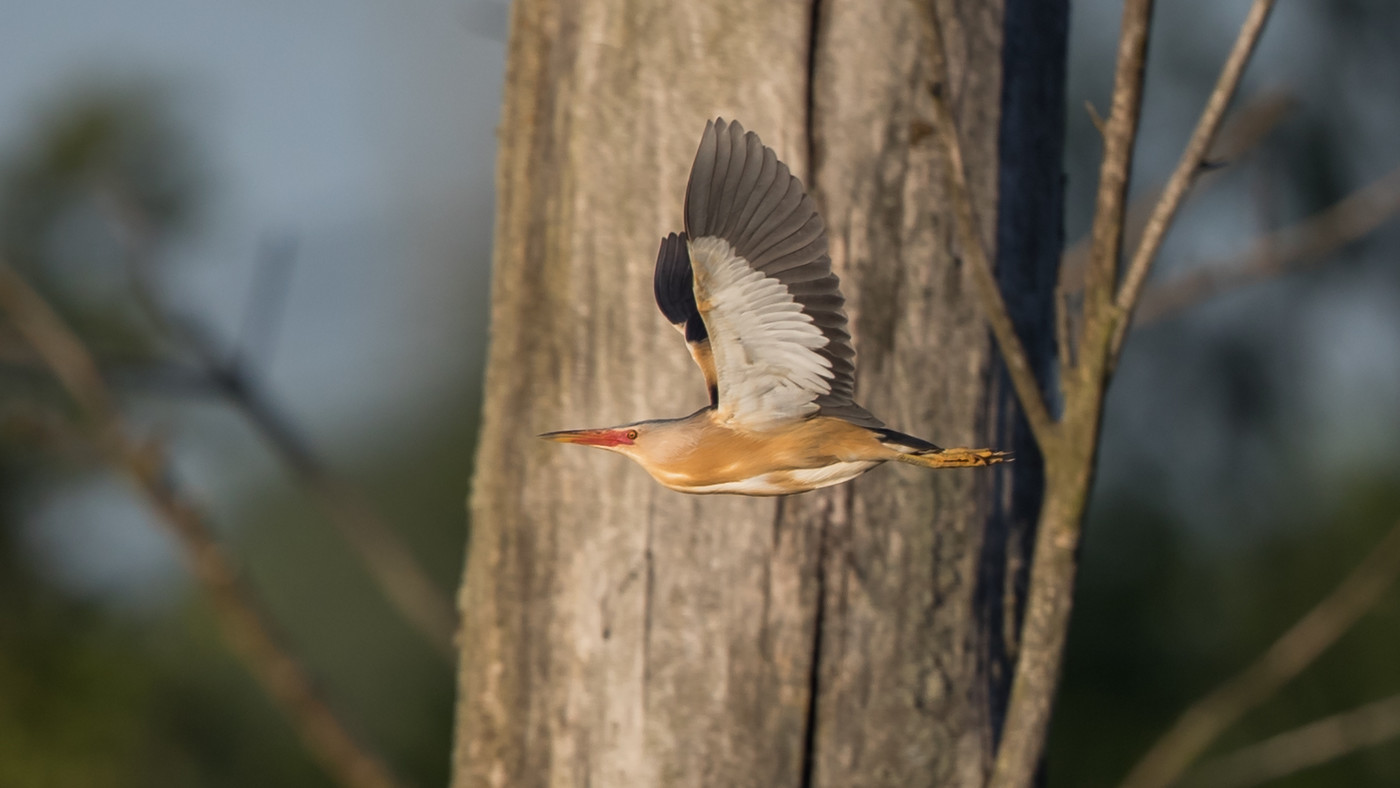 Little Bittern | Ixobrychus minutus
April is the month for the Kamperhoek when nice numbers of birds and good species can be seen. April 2017 was not one of those years. The wind often came from the northwest and that is not good for the counts. Sometimes it was so bad that we stayed home. The year species dripped in but on the twitch front it was also quiet. Until on April 26 a Blue Rock Thrush was discovered on Vlieland by Andries Zijlstra and Hetty Sinnema. This was only the second one for the Netherlands and of course we had to go there. We had to wait until the next day and the crossing was made with a water taxi. Just before we got in the taxi we got a beep that the bird flew high away. A big disappointment and we were sorry that we had not taken the first boat. Others who have done so did see the bird. We decided to go in the hope that the Blue Rock Thrush would be found again. Once on Vlieland our chances were really nil. Yet a small group of bird watchers kept searching. We decided to follow the old place theory and kept looking for the place where the bird was seen. Guus Jennikens and Jelle Aalders looked for other places on Vlieland and miraculously they found the bird almost 7 km away from the original spot. A nervous bike ride was started but luckily we could, bathed in sweat, see the bird on arrival. The first new Dutch specie for me in 2017 was in the pocket. With a Tawny Pipit on April 30, the month ended with 240 species for the year list.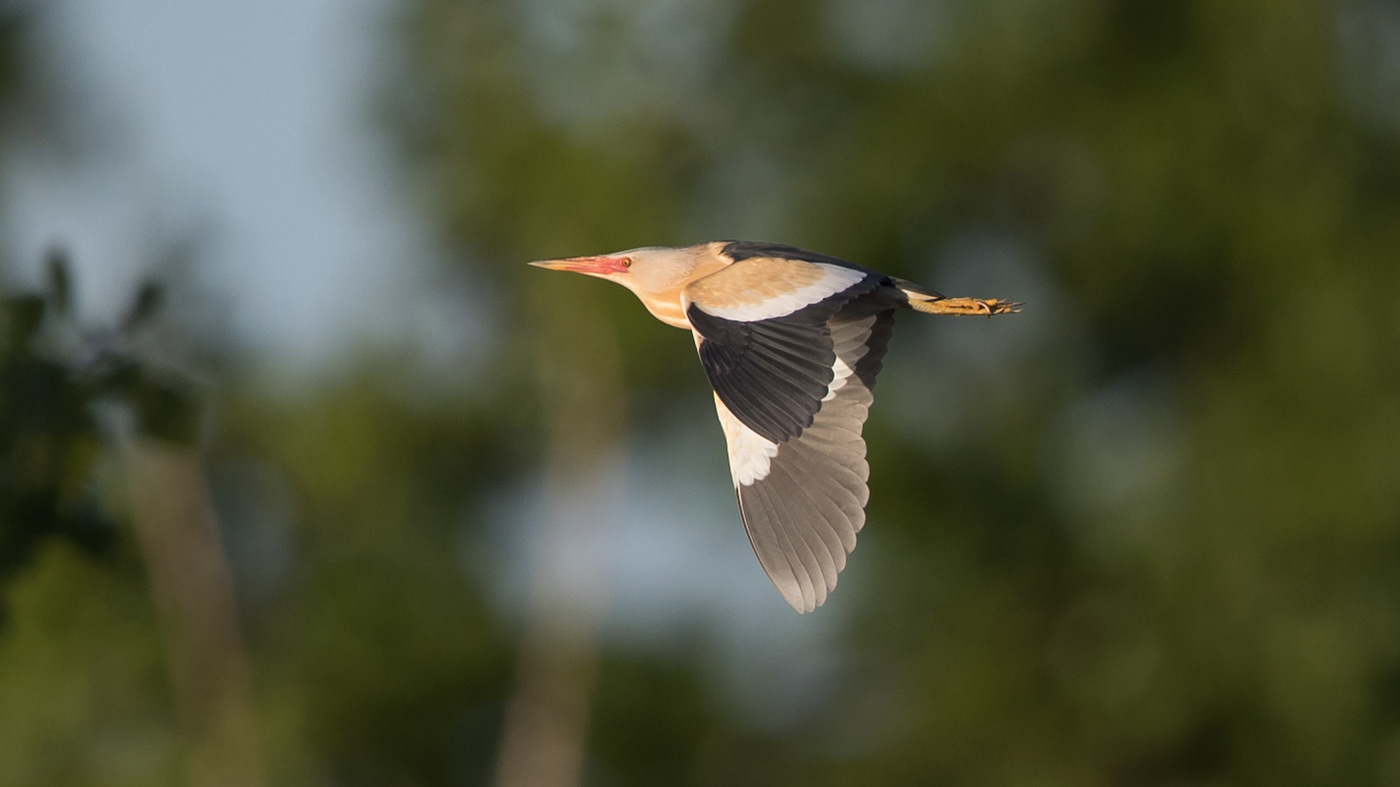 Little Bittern | Ixobrychus minutus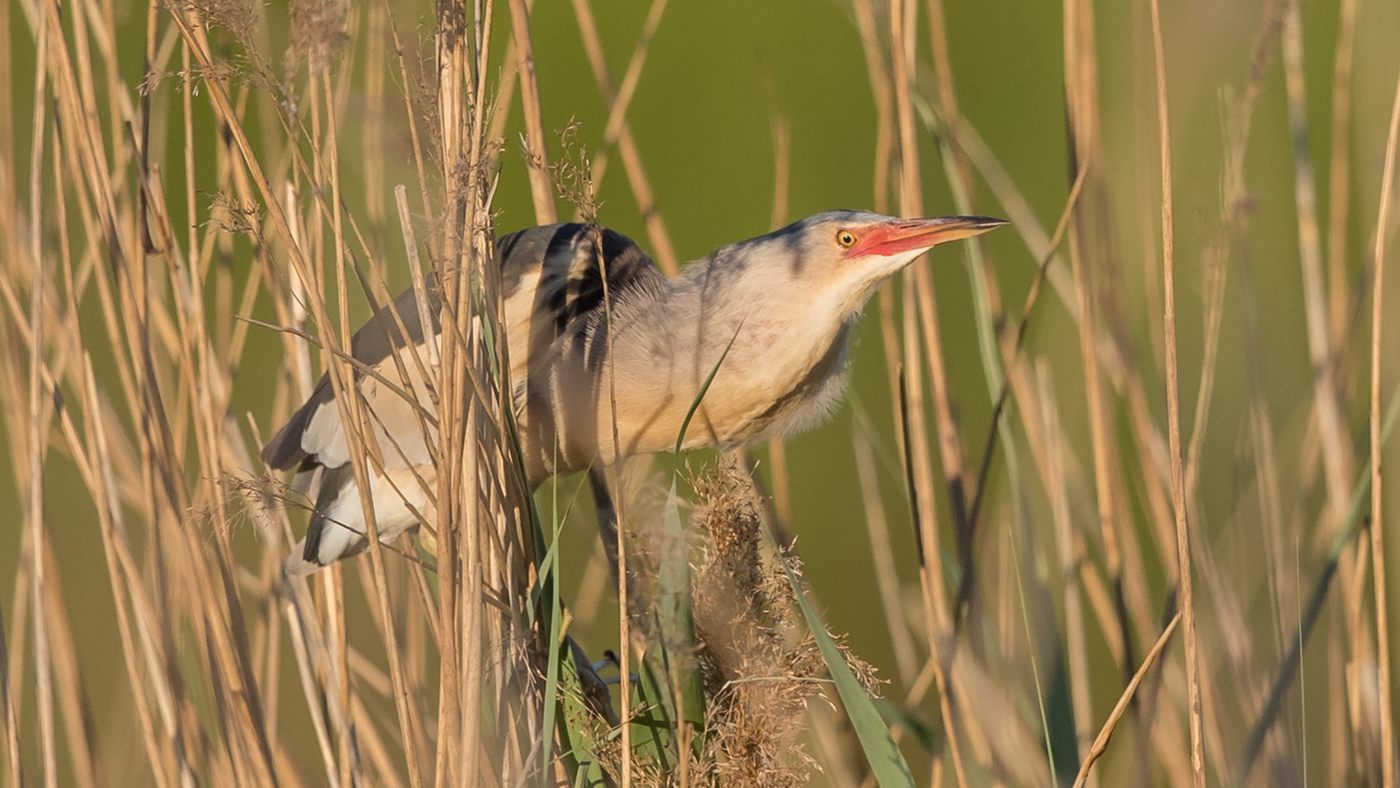 Little Bittern | Ixobrychus minutus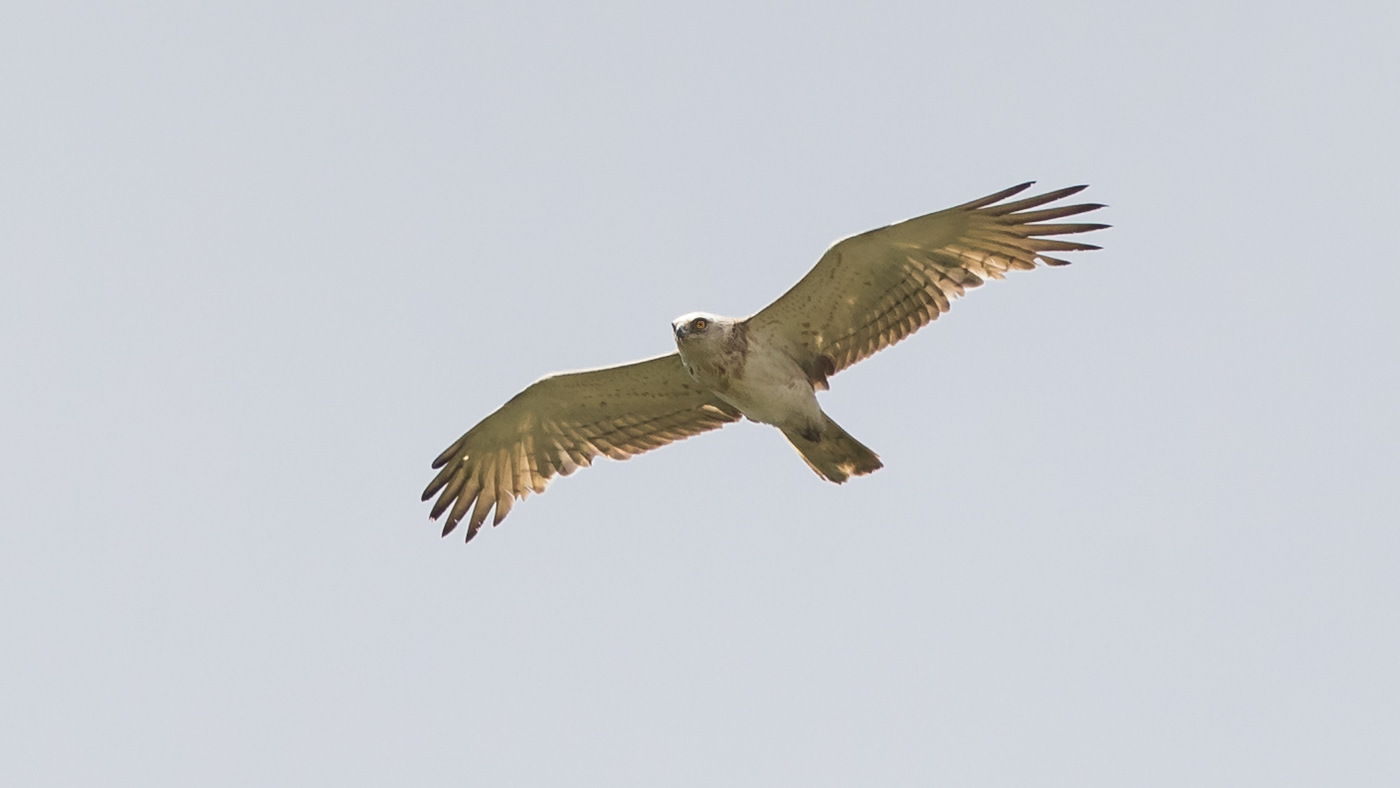 Short-toed Snake Eagle | Circaetus gallicus
The month of May always guarantees nice species and 2017 was no exception. We found a Red-rumped Swallow on Texel during the DB weekend. On May 14 we went looking for a White-winged Tern at Kinderdijk that could not easily be put on the list. Because there were European Honey Buzzards reported through the app groups we decided to spend the afternoon at the Brobbelbies. Not a bad choice as it turned out half an hour after arrival. I saw a raptor coming in at height which might possibly be a Honey Buzzard, I suggested. After a look with the telescope I saw, to my surprise, a light morph Booted Eagle. Immediately evidence pictures were made and the photos showed a real Booted Eagle. A new specie for our Dutch list and a great self-discover bird! Two days later we saw a Semipalmated Sandpiper in Limburg. Other good species were Griffon Vulture, River Warbler, Red-breasted Flycatcher, Melodius Warbler, European Bee-eater, Sociable Lapwing, Baillon's Crake and a beautiful male Black-headed Bunting at the Maasvlakte. The month of May ended with 271 species.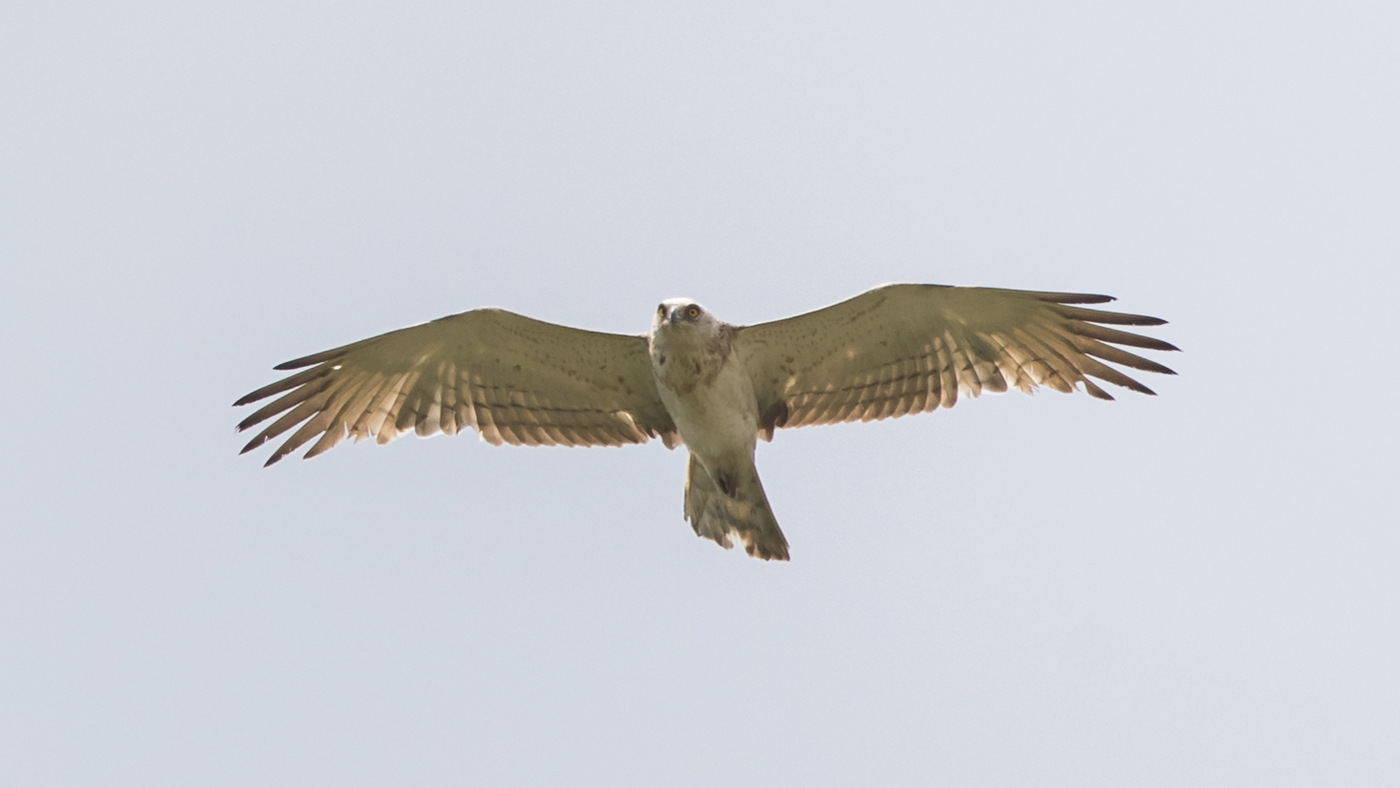 Short-toed Snake Eagle | Circaetus gallicus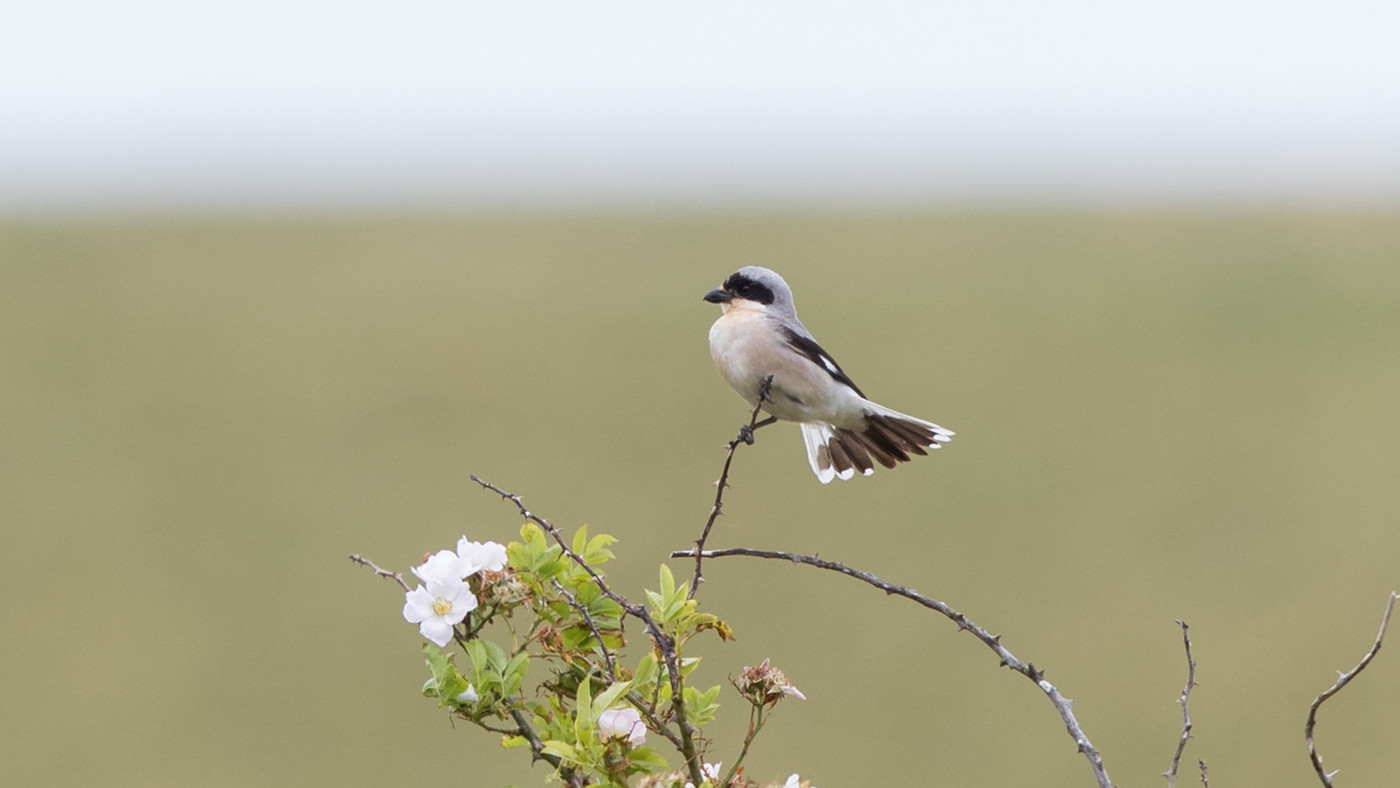 Lesser Grey Shrike | Lanius minor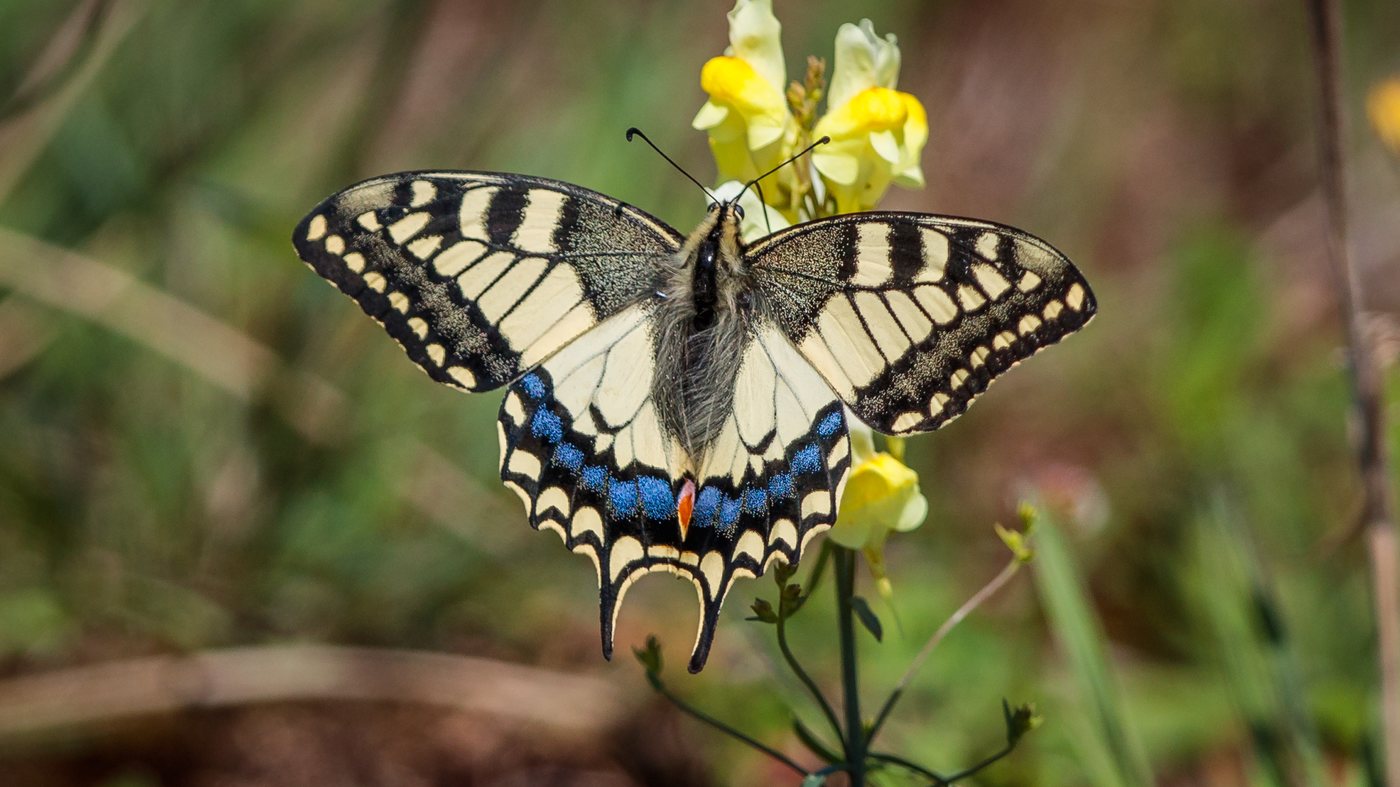 Swallowtail | Papilio machaon
In the month of June, common species such as Short-toed Eagle and Common Rosefinch were noted. A Lesser Grey Shrike was visited on Texel. Glossy Ibis, Squacco Heron and Black-crowned Night Heron were seen but June remained very quiet. At the end of the month the counter stood at 278 species.
European Honey Buzzard | Pernis apivorus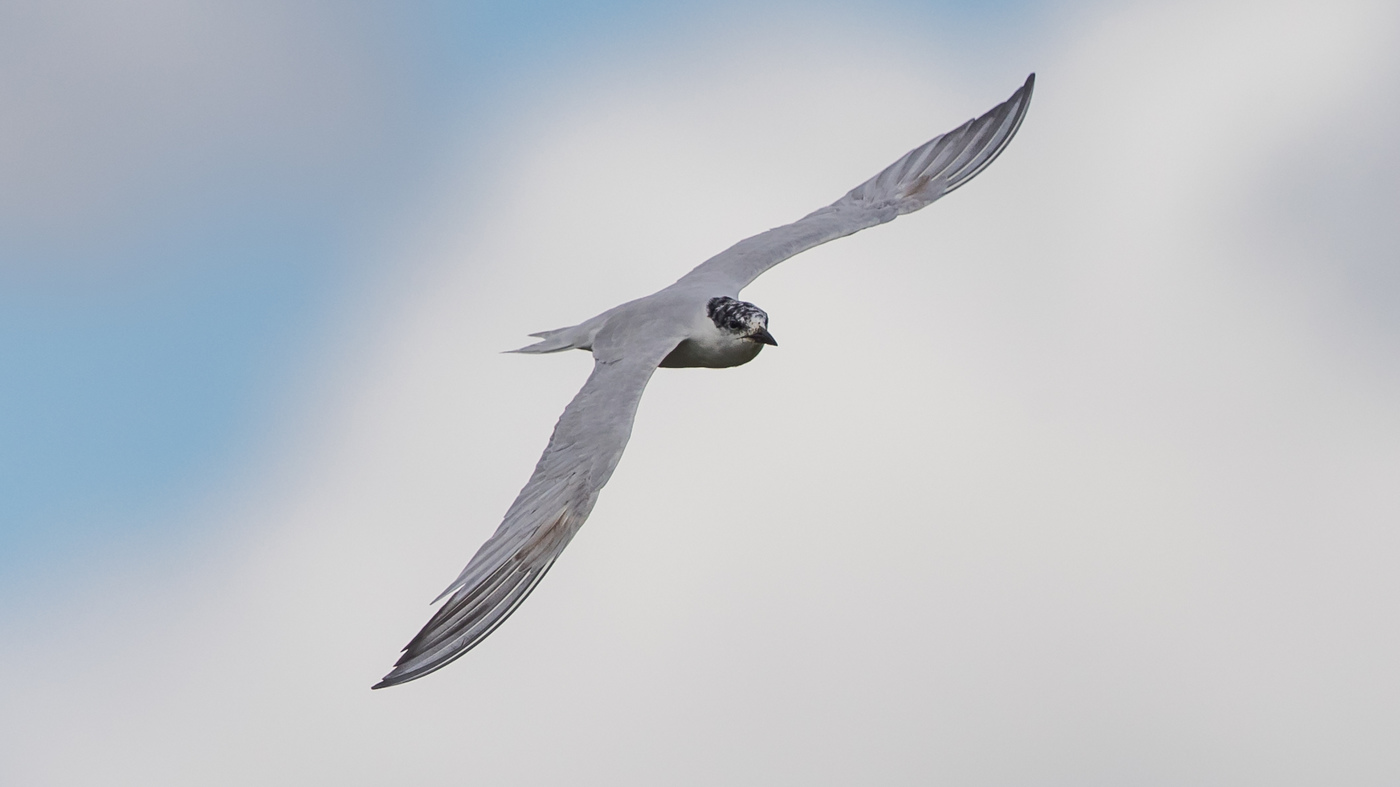 Gull-billed Tern | Gelochelidon nilotica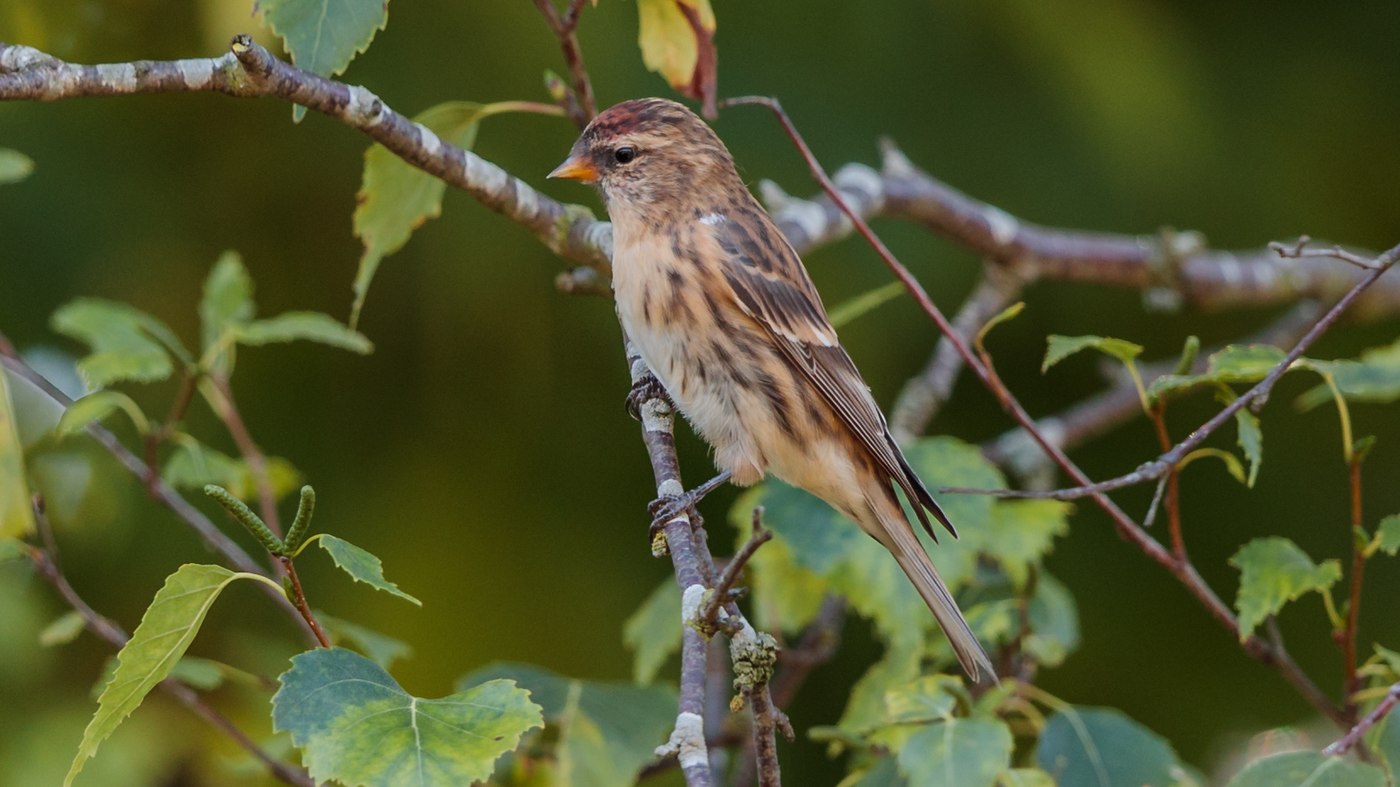 Lesser Redpoll | Acanthis cabaret
July brought some life back into the brewery but began slowly. In the middle of the month, Gull-billed Tern, Red-footed Falcon and Marsh Sandpiper were seen. On 23 July a Long-billed Dowitcher and a Terek Sandpiper were visited in Groningen. This brought the year list to 285 species.
Augustus started very well with at the first a Black-winged Kite, Broad-billed Sandpiper and Eurasian Penduline Tit. An Aquatic Warbler in the Brabantse Biesbosch also counted for my Brabant list. Furthermore, Pectoral Sandpiper, Ortolan Bunting (at the Brobbelbies), Buff-breasted Sandpiper, Rosy Starling and White-rumped Sandpiper were seen. August ended with 295 species for the year list.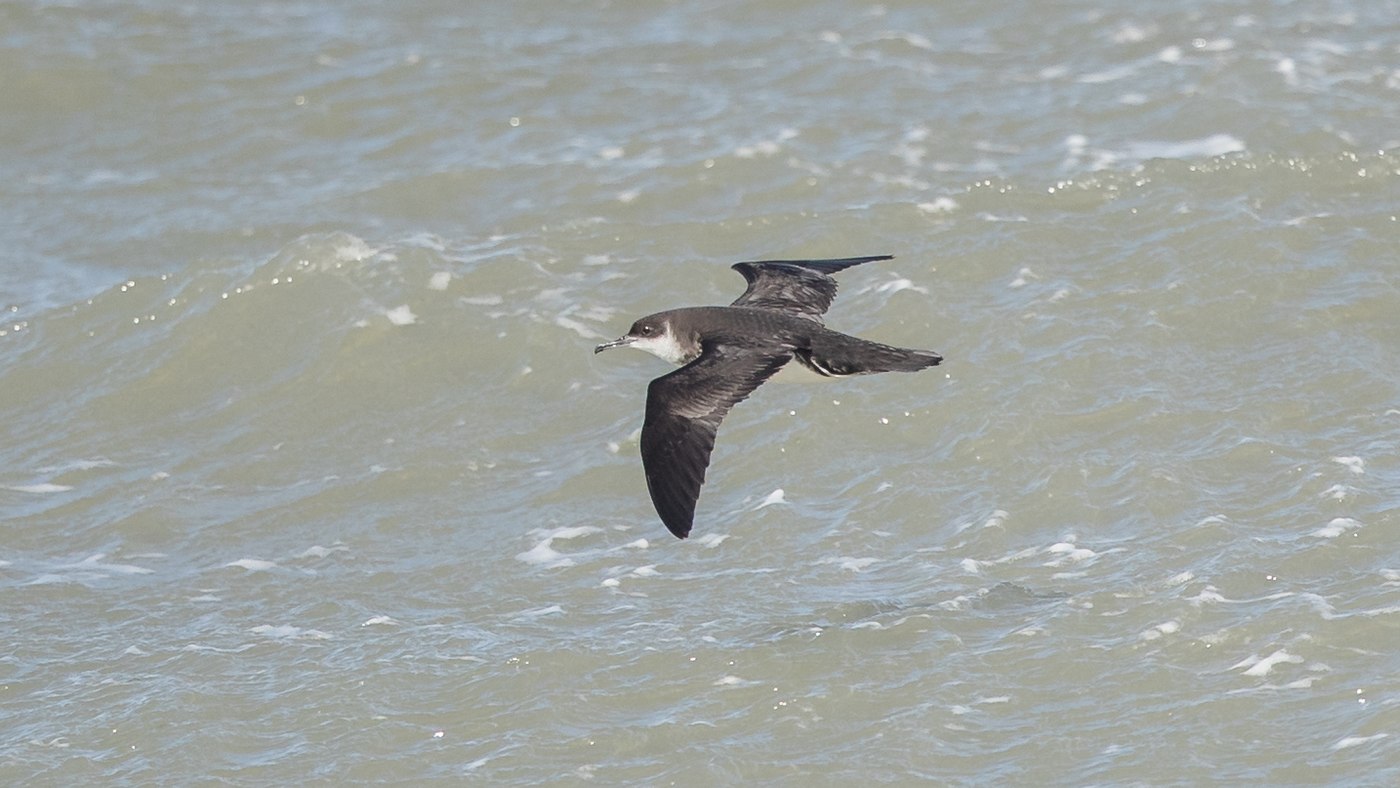 Manx Shearwater | Puffinus puffinus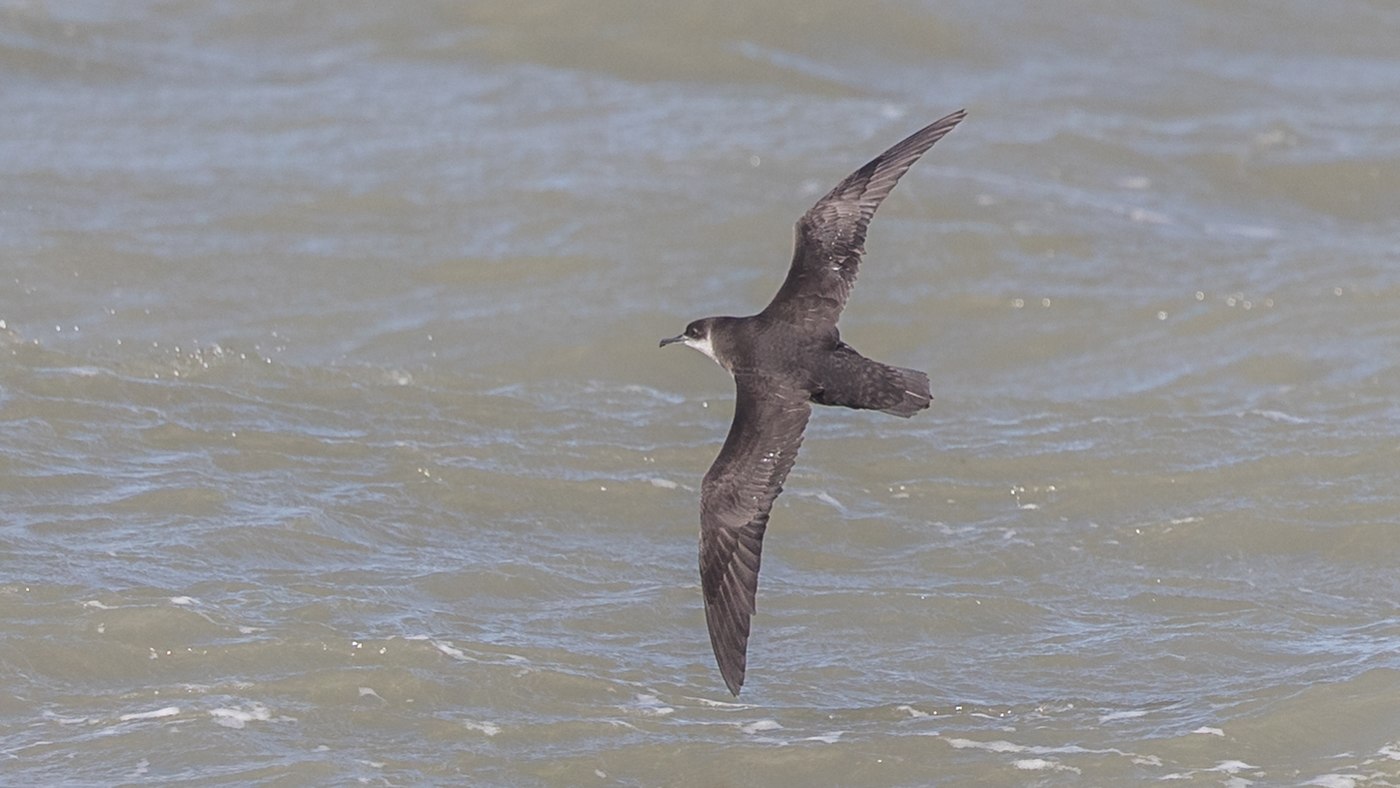 Manx Shearwater | Puffinus puffinus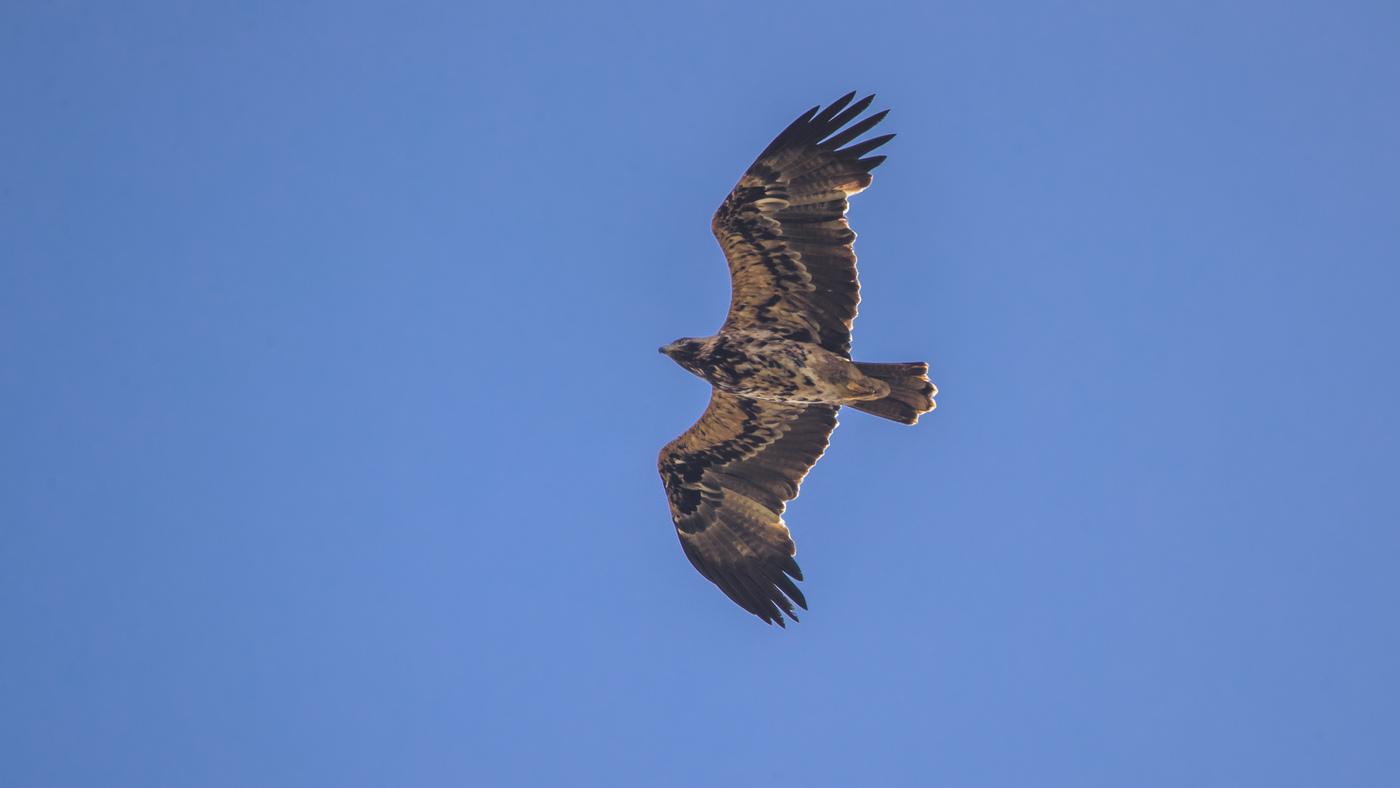 Eastern Imperial Eagle | Aquila heliaca
September was certainly marked by Northwester storms. This yielded good numbers of Manx Shearwaters at Westkapelle. The birds flew at a short distance and nice pictures were taken. Also Sooty Shearwaters, Leach's Storm Petrel and Sabine's Gulls were seen. On September 17, Woodchat Shrike and Yellow-browed Warbler were added to the list. The real prize of the month and of the year was seen on September 27 at our own migration site the Brobbelbies. Around noon, I saw a large bird of prey approaching the migration site. The first impression was that of a big Eagle and that it was certainly not a White-tailed Eagle. Immediately photos were taken and distributed via DBalerts and app groups. Even before I could try to identify the bird myself, I was informed that it was a real Imperial Eagle. WHAM, this was a real stunner and also my second EasternImperial Eagle that I was allowed to see in 2005 at the Kamperhoek. The Eastern Imperial Eagle flew away in the first instance but was rediscovered by Maartje after half an hour. Again the bird was reported through the beep systems and it became very busy on the Brobbelbies. At least 70 twitchers had seen the bird before it flew away after about 2 hours of attendance. Fortunately for those who just missed the bird, he was discovered a week later in Overijsel. We ourselves also visited the bird. The Eastern Imperial Eagle put the year list on 311 species.
Eastern Imperial Eagle | Aquila heliaca
Long-tailed Jaeger | Stercorarius longicaudus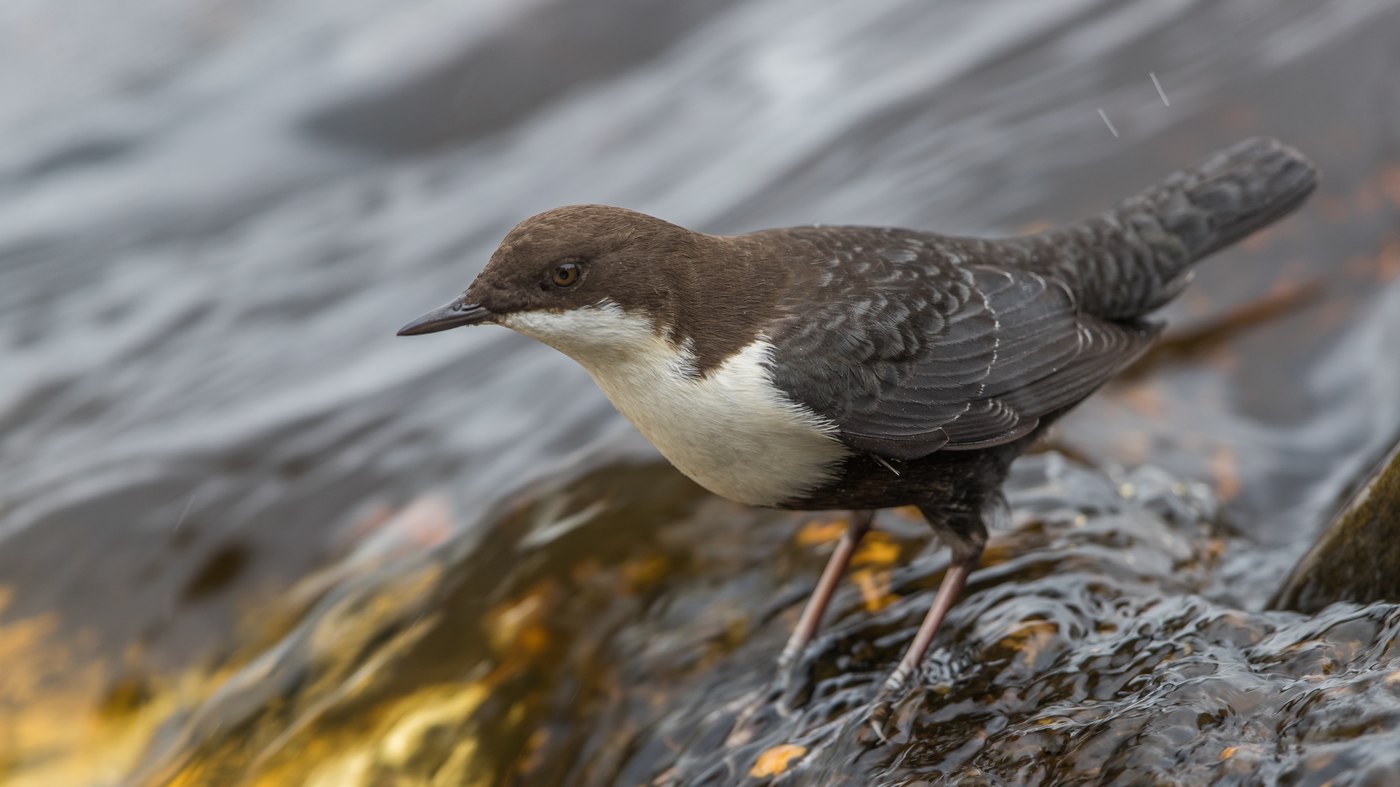 White-throated Dipper | Cinclus cinclus
Also in October we were treated to good northwesters. Maartje could finally add the European Storm Petrel to her Dutch list. During the DB autumn weekend we saw Parrot Crossbills. A few days later we had to go back to Texel for a Western Black-eared Wheatear, which counted for the Dutch list of Maartje. The next day Jaap Denee found a Eyebrowed Thrush at Vlieland. A great specie that we could not let go. With a water taxi the crossing was made to Vlieland and after some searching we could also note the bird. The Eyebrowed Thrush is the third new species for the Dutch list for me in 2017. Furthermore, Dusky Warbler, Isabelline Shrike and Lesser Yellowlegs were seen, bringing the year list to 323 species.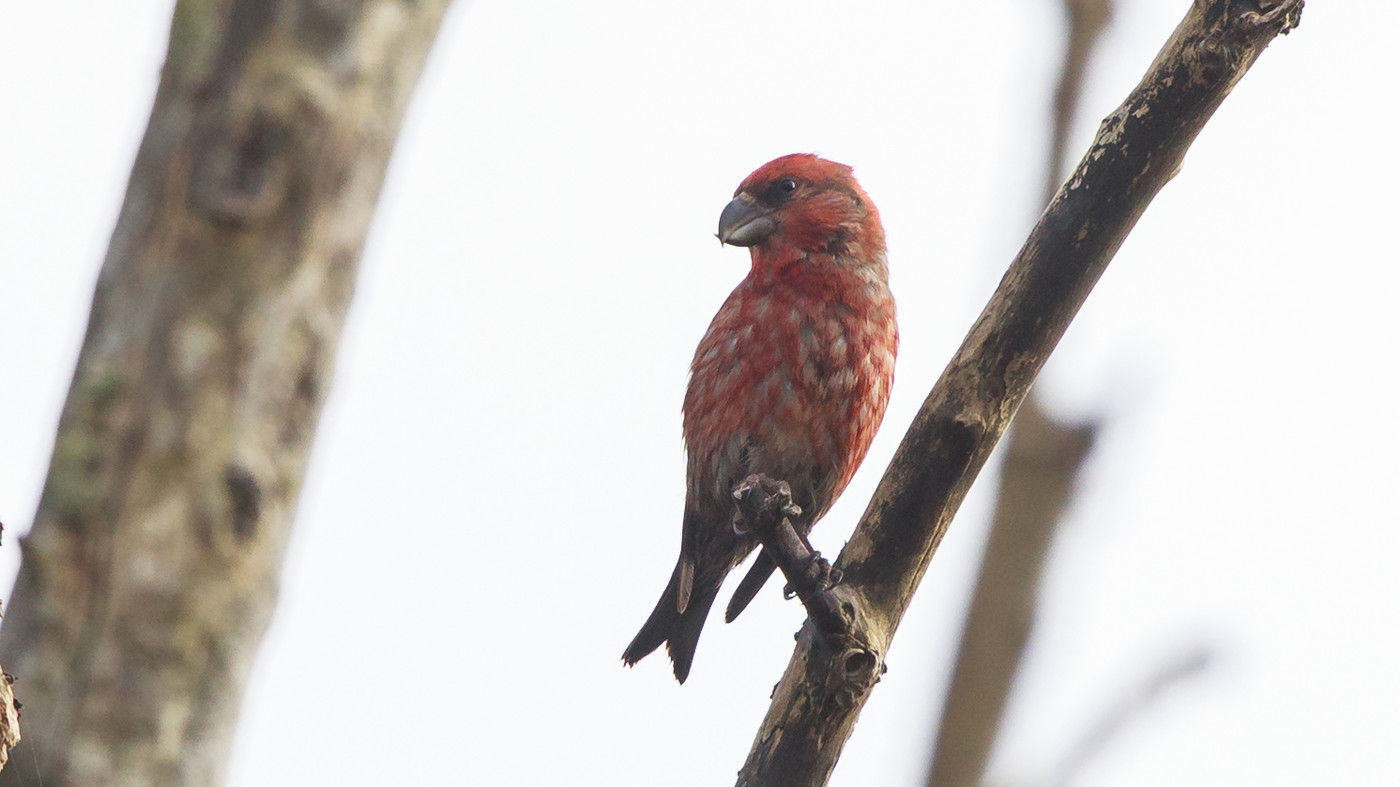 Parrot Crossbill | Loxia pytyopsittacus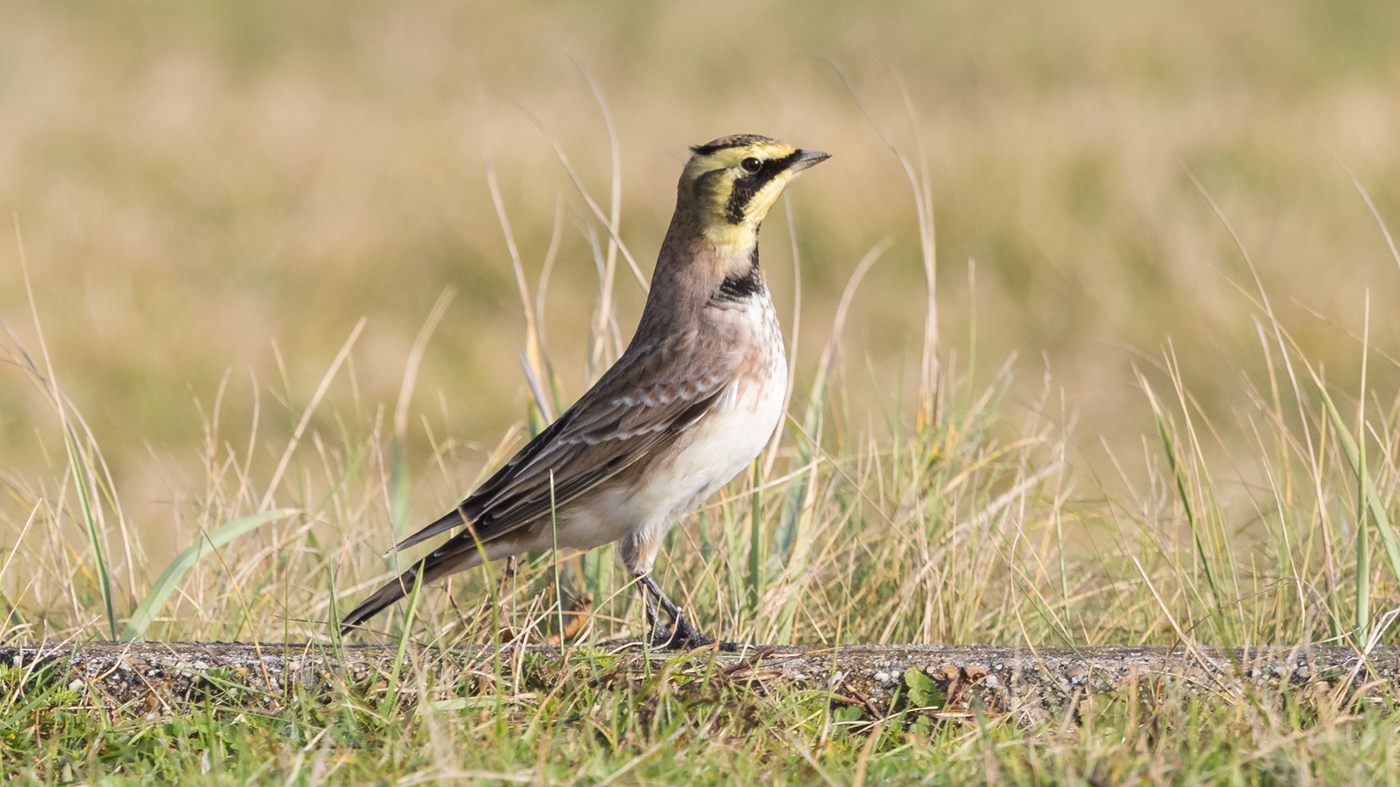 Horned Lark | Eremophila alpestris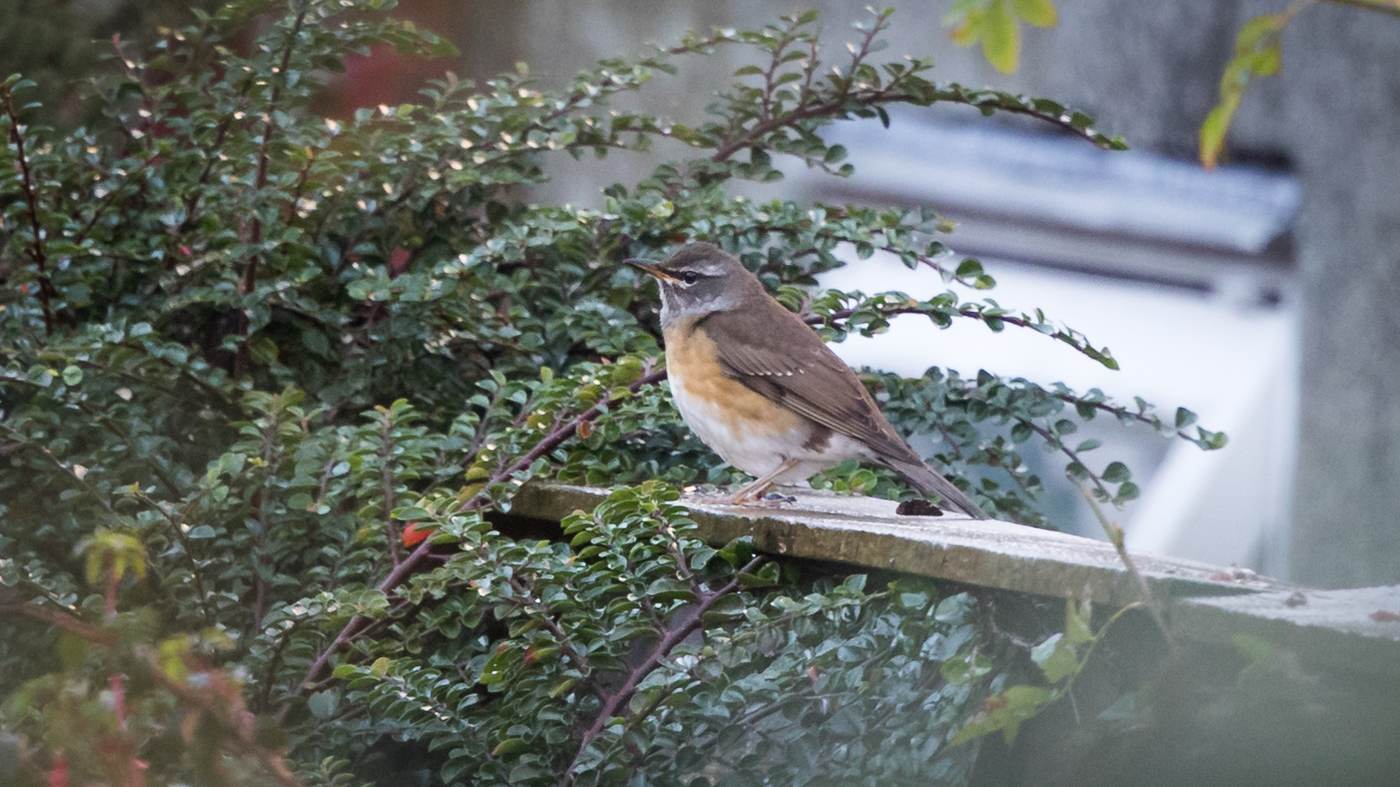 Eyebrowed Thrush | Turdus obscurus
In November the Snow Goose was finally added to the list on the third. A Siberian Chiffchaff and a Common Redpoll followed on the fourth. Furthermore, there were Hooded Merganser, Little Auk, Pallas's Leaf Warbler, Desert Wheatear, Black-winged Pratincole, Red-flanked Bluetail and Arctic Redpoll. This brings the year list to 334 species.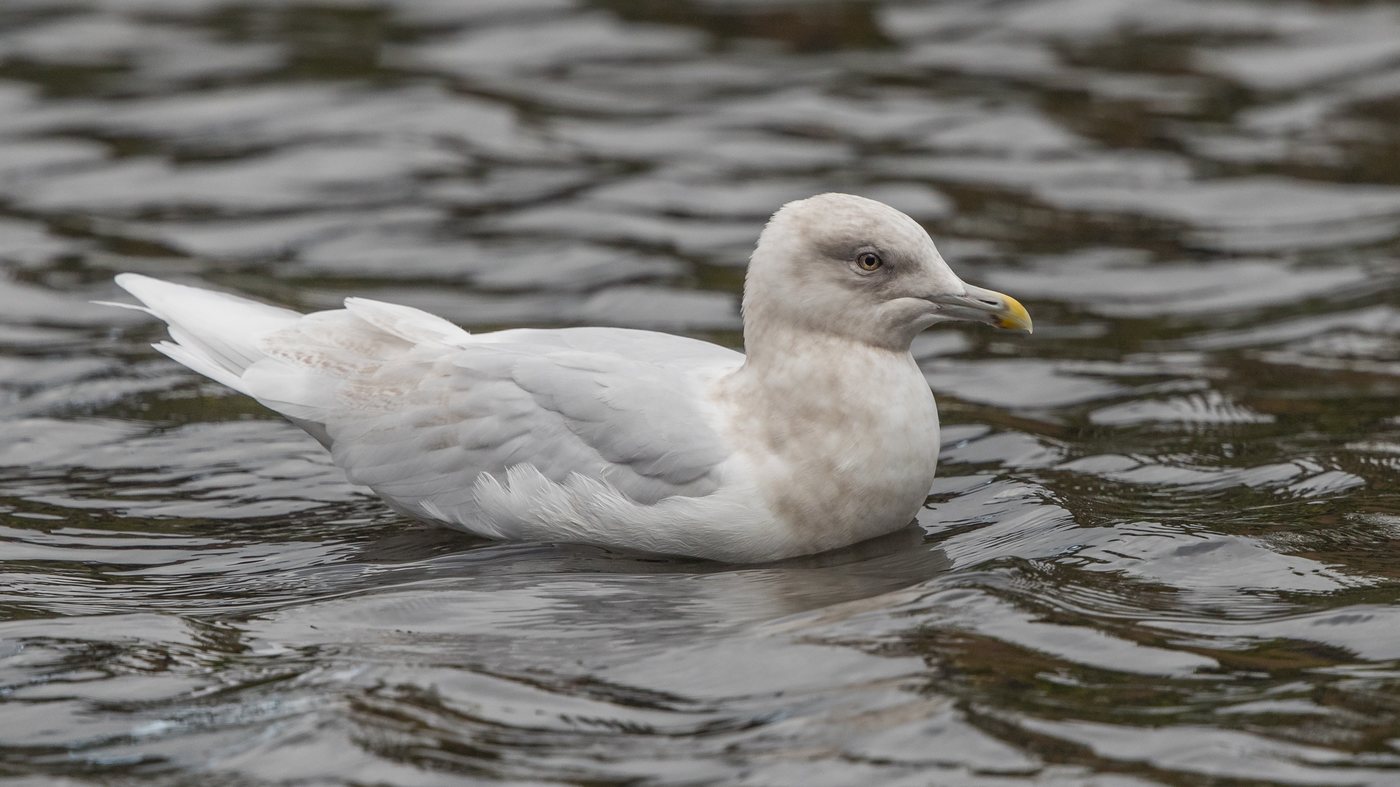 Iceland Gull | Larus glaucoides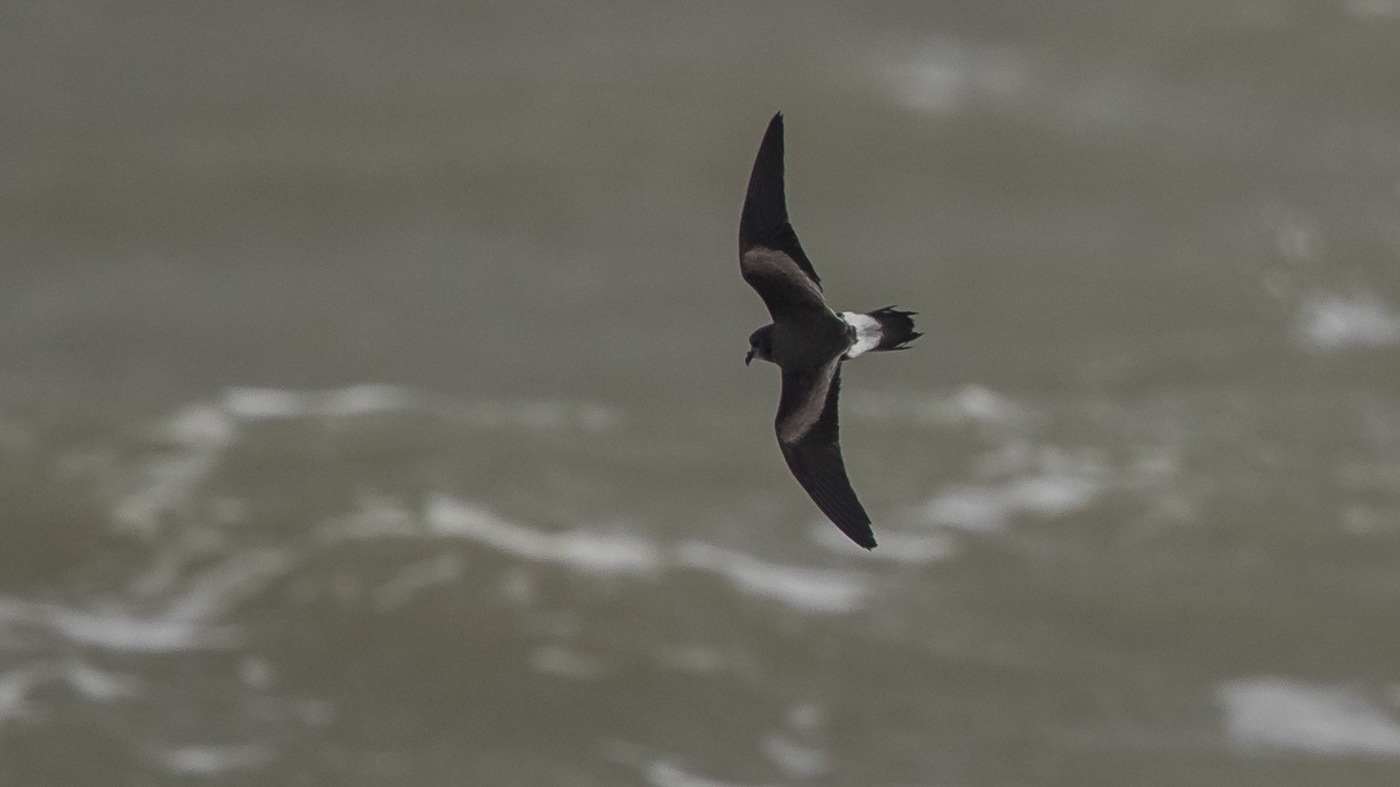 Leach's Storm Petrel | Oceanodroma leucorhoa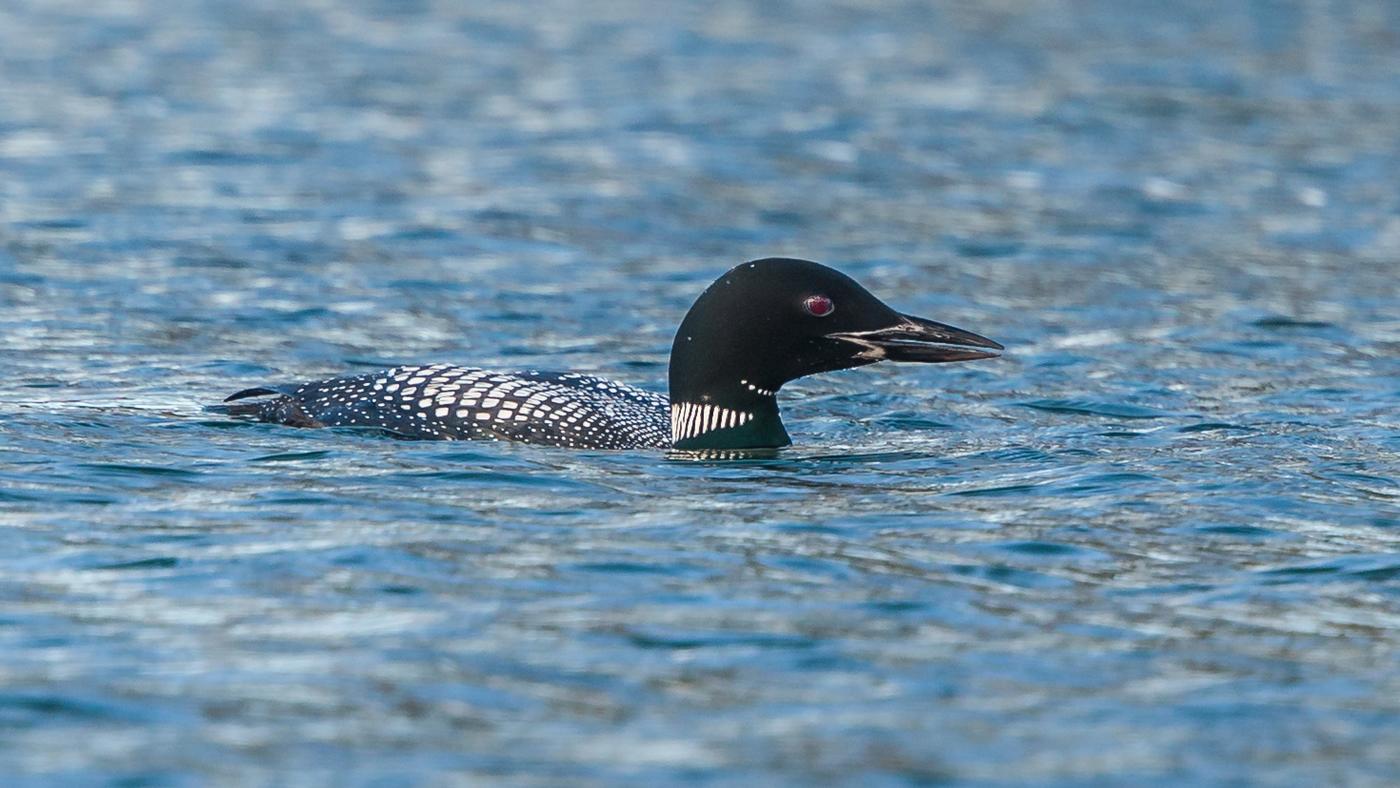 Common Loon | Gavia immer
On 7 December we left for Myanmar for a journey of more than 2 weeks. With 382 species it became a successful trip with again some nice new species and lots of photos. The last year specie for 2017 was a Olive-backed Pipit that was found during our vacation and fortunately decided to stay. The year list stands at 335 species! This is the eleventh year in a row that I score over 300 species. Good business was also done for the monthly list. Below an overview of the new species for the Dutch list:
Toy
Blue Rock Thrush
Booted Eagle
Eyebrowed Thrush
Maartje
Ring-billed Gull (still to be accepted)
Blue Rock Thrush
Booted Eagle
Imperial Eagle (still to be accepted)
European Storm Petrel
Western Black-eared Wheatear (still to be accepted)
Eyebrowed Thrush
Here follows an overview of the lists that we keep after 2017:
Toy
Life list Nederland 441
Life list wereld 3199
Total eternal monthly list 3383
Year list 2017 335 species
Maartje
Life list Netherlands 426
Life list world 3876
Total eternal monthly list 3340
Year list 2017 335 species
In 2018, another 300 species will be tried in the Netherlands. The trip abroad goes to Uganda. We are also trying to give my website a new look.