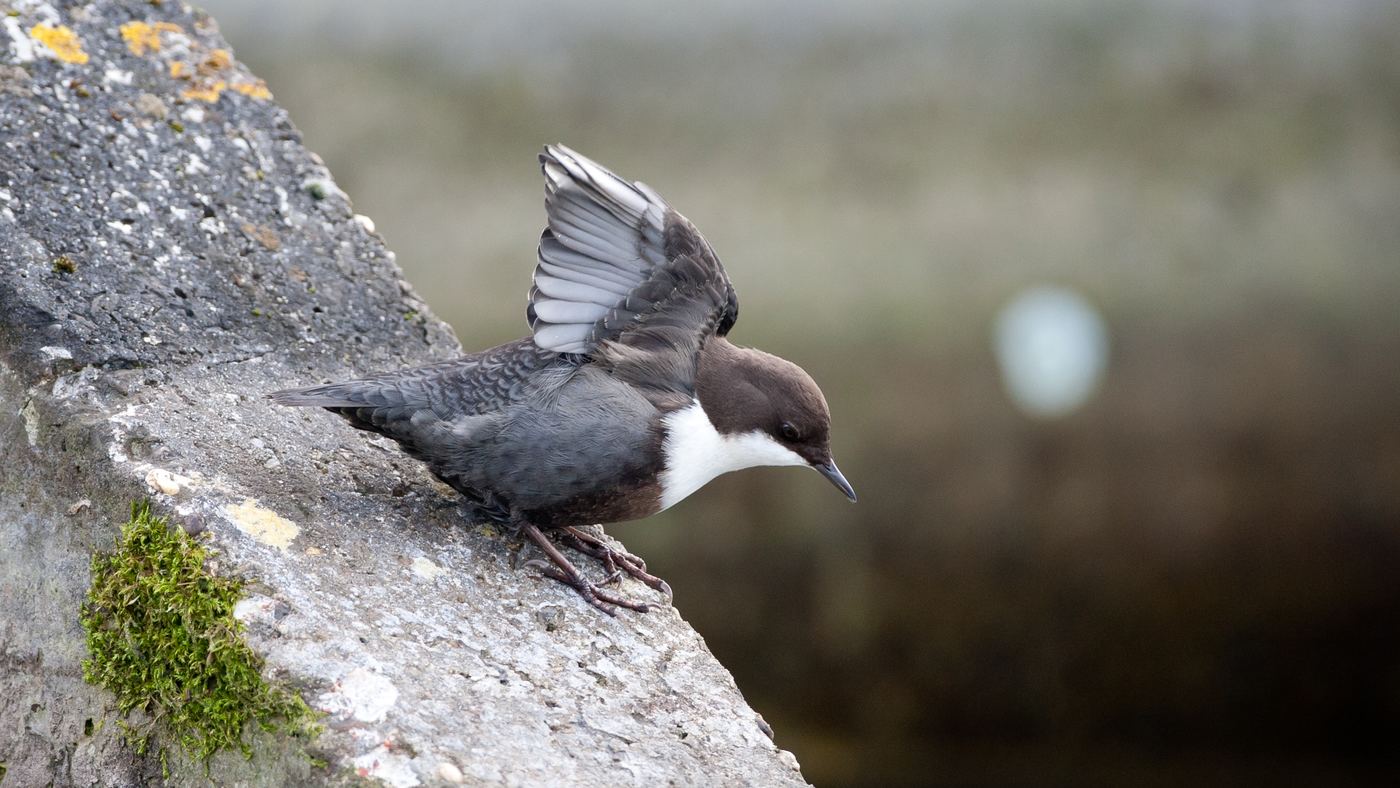 White-throated Dipper | Cinclus cinclus cinclus
Today I did not have to get up early. In the morning I had no time to go birding but in the afternoon I had a few hours. Enough time to visit a White-throated Dipper that has been reported for some time in Zandvoort.
Jan Verhoeven wanted to come and we would meet Alwin in the area. Around noon and Jan and I left Uden. On the way Alwin called and he was already in the area. We would contact if we were near. When we arrived at the Waterleidingduinen Alwin was called and we heard that he had found nothing. We parked the car in the same place as Alwin and walked to the entrance of the area. Here we met a local birder who pointed out to us the spot where one of the three Dippers was seen. Yes, there were at least 3 Dippers in the area he told us. He showed us the spot where yesterday he had seen a Dipper. This was only a fifteen minute walk. En route we stopped to observe a Firecrest. The appointed place was not hard to find because of good evidence, but despite a thorough search we could not find anything.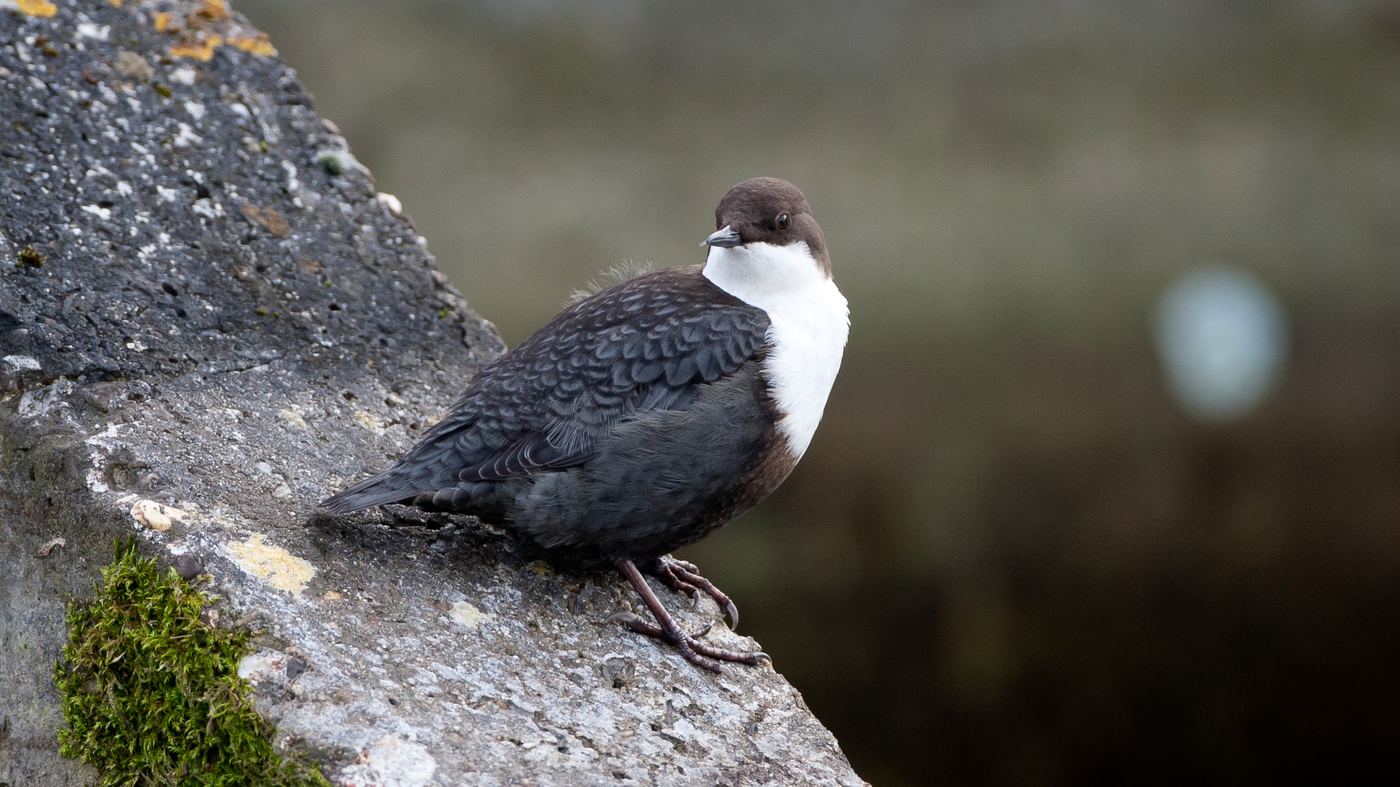 White-throated Dipper | Cinclus cinclus cinclus
Two other birders came walking and told us that more than half an hour walk away a Dipper was seen. It was best to return to the car and to drive towards the other entrance of the park. From here it was a shorter walk. I called Alwin and shared the new information and asked if he would return to the parking lot. He was now far in the area that he decided simply to search further on good fortune. We were not yet back to his car when he called again, saying that he had found the bird. He would wait until we would arrive. After a short drive we parked the car and walked back into the park. The local forester gave directions how to walk. A Grey Wagtail flew over here and Marsh Tits were calling everywhere. The Marsh Tit is a new month species for me and that was the same for a calling Nuthatch.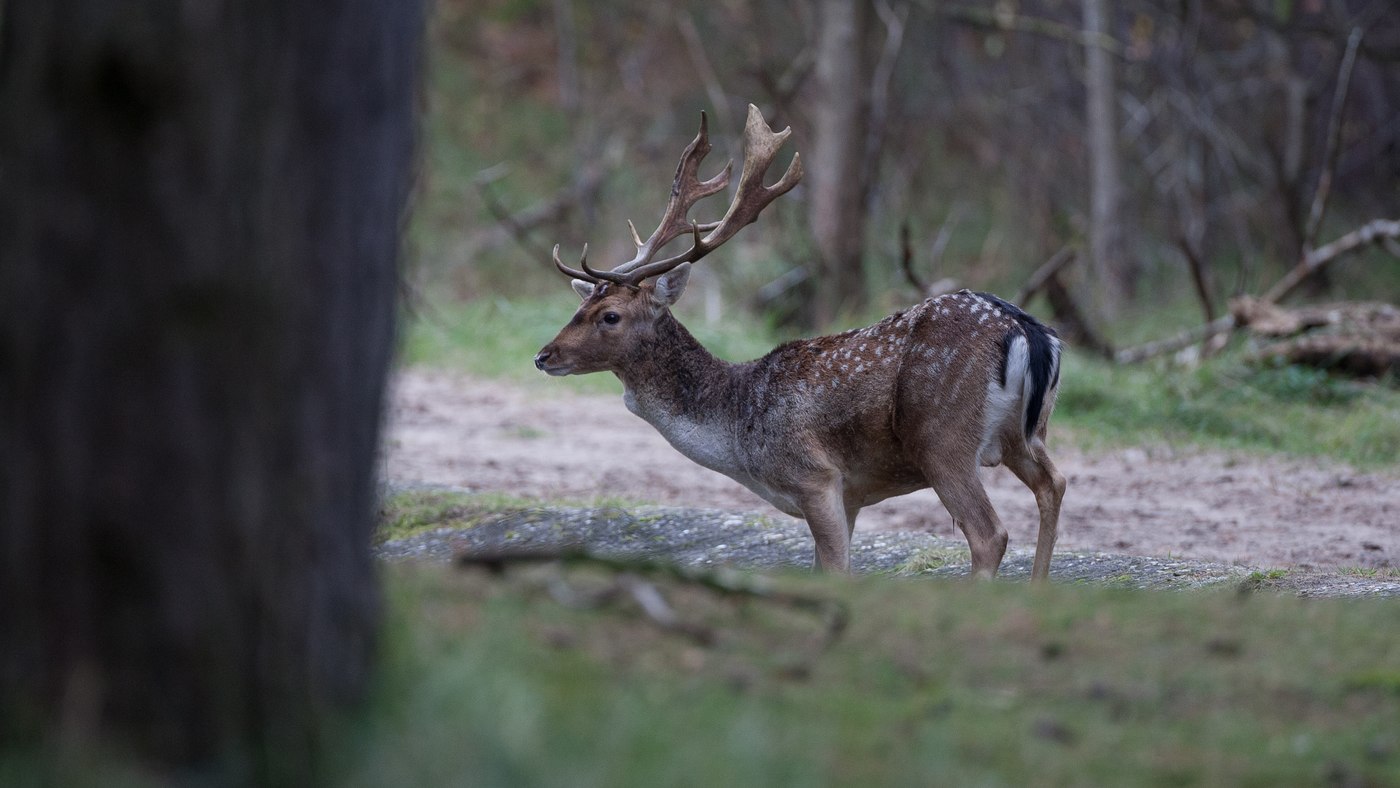 Fallow Deer
We walked quickly to the designated path that ran along a canal. We only need to follow this canal until we saw the group of birders who were already at the Dipper. We saw a few of the local Fallow Deer. After about half hour walk we saw in the distance a group of birdwatchers they were 4 meters away looking at a polishing Dipper (309). The bird was quite at ease with about 10 men in front of him. Quickly, the camera was prepared and nice photos were taken. A bonus was a Common Redpoll (310) which was discovered in a tree, this was also a new year species for me. We stayed certainly one hour before we walked back to the car. I would bring Alwin back to his own car. On the way back we heard a group of Long-tailed Tits. Because there is an invasion of Northern Long-tailed Tits going on we stopped for a closer inspection. Soon we saw a Northern Long-tailed Tit followed by at least 9 others. Unfortunately the light conditions were too bad for good photos. After we had dropped Alwin off, we drove back to Uden.