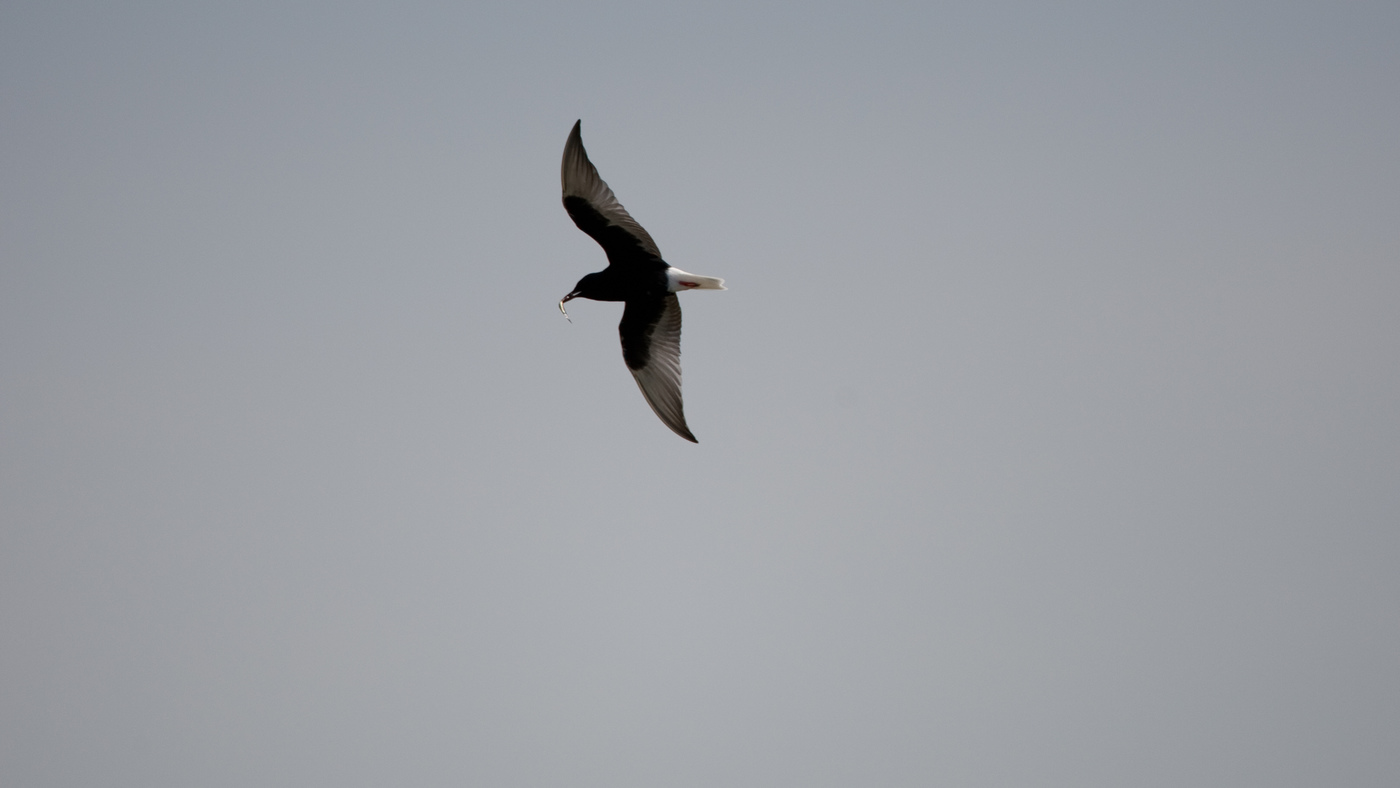 White-winged Black Tern | Chlidonias leucopterus
Today we have no big plans and we are going to update the years list a little bit. I have not seen the White-winged Black Tern this year so the bird that is reported for some time at the Kinderdijk became the target. For Terns you do not have to get up early and I meet with Alwin at 8.30 am at the spot where the bird is seen.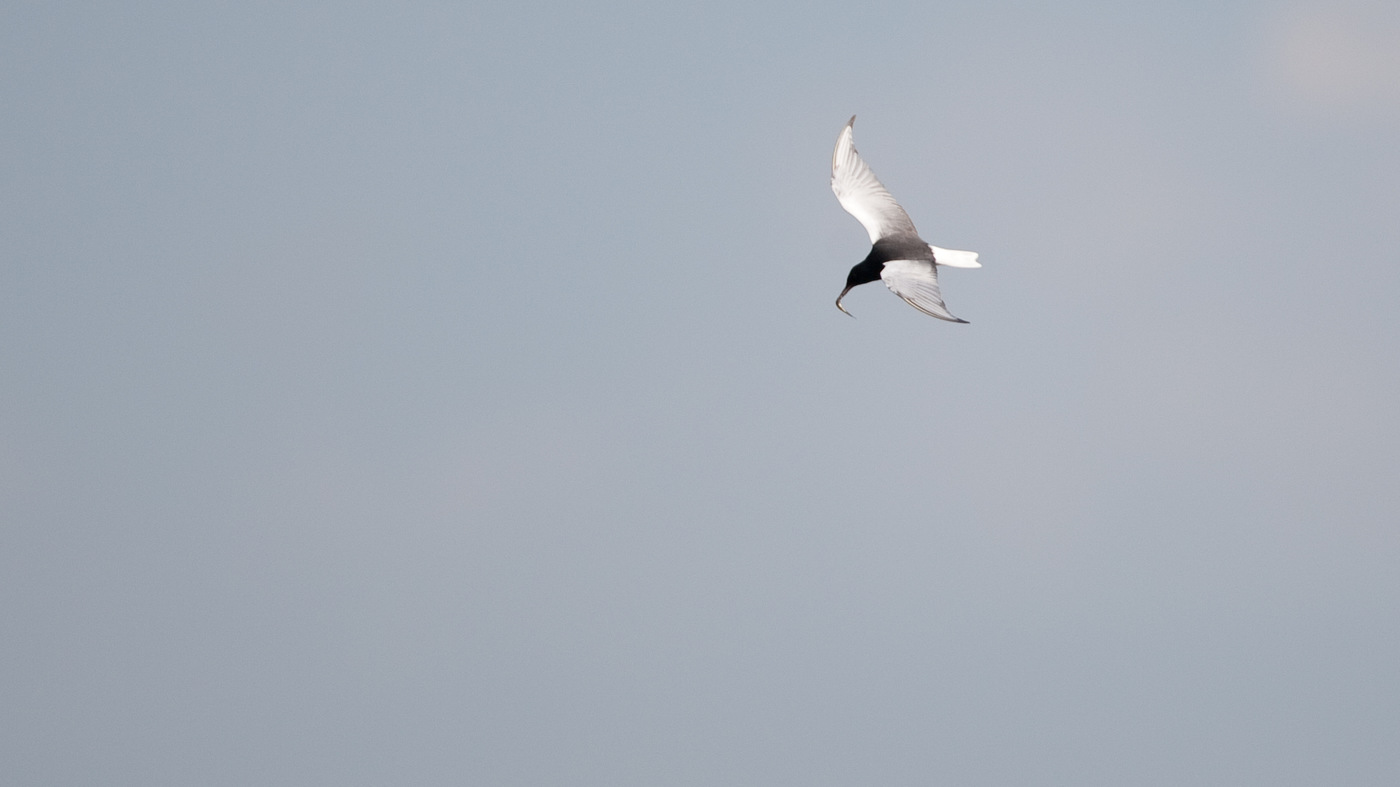 White-winged Black Tern | Chlidonias leucopterus
Right on time I came to the site. A few Black Terns were present but the White-winged Black Tern is not yet visible. Not long after Alwin arrived too and together we waited in the sun. The waiting took a bit longer than we thought. Luuk Punt arrived at the top of the dike and saw the White-winged Black Tern in the distant. This was around noon. We climb the embankment and the bird can be seen in the distance. Soon, the bird flew towards the puddle where we have been sitting all morning. He stays here half an hour and we can take some nice pictures. The White-winged Black Tern is my 260th species this year.
Luuk visited the American Golden Plover (species 261 years), and he tells that the bird is beautiful to see. The bird is in Breda, which is not far away. We get in the car and not long afterwards we have the American Golden Plover in sight. The bird is not far away and we take a few pictures. There is not much else to see so we go home early today.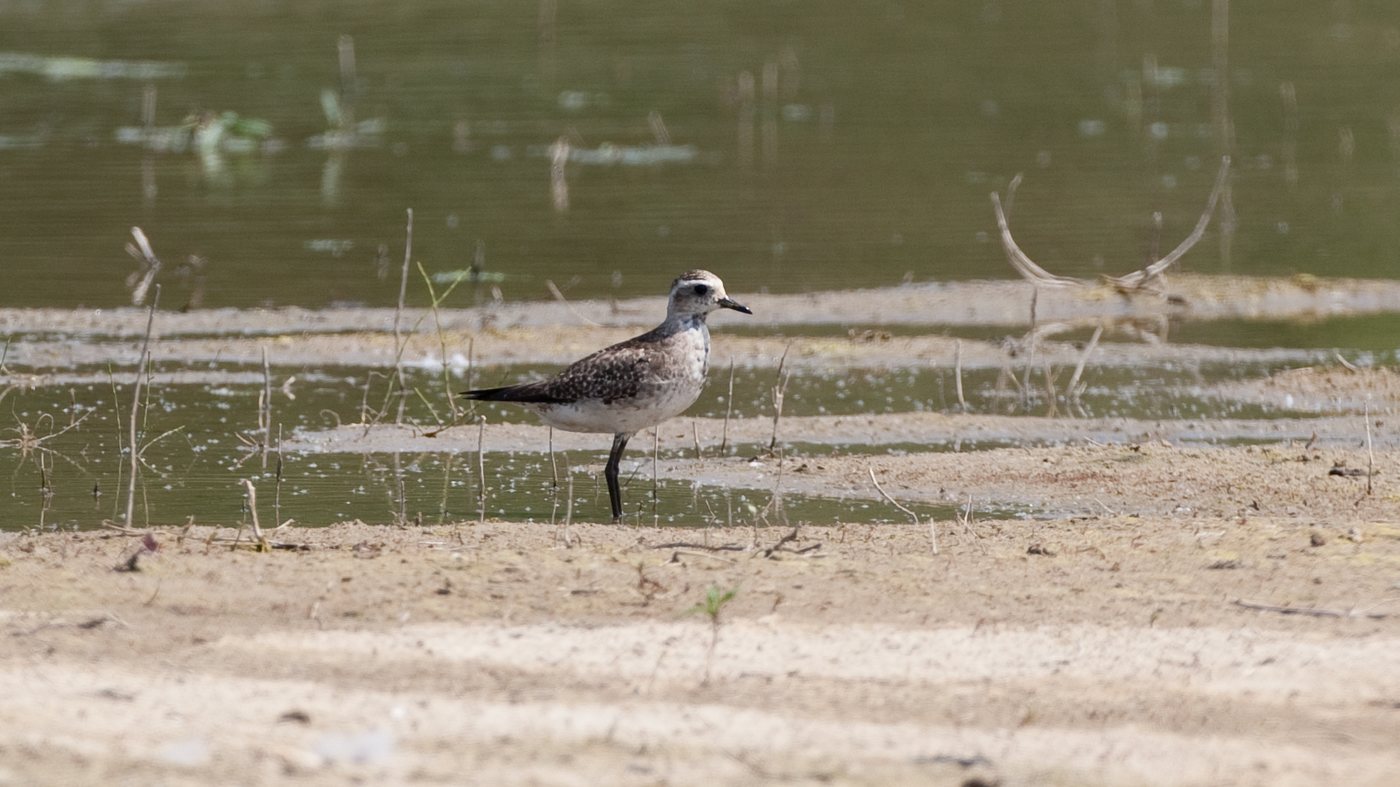 American Golden Plover | Pluvialis dominica
Today the Eurasian Scops-owl was announced for the remainder of the Dutch bird watchers. After doubts I decided to visit the bird again. Together with four birders from Uden we drove to Kootwijkerbroek. The message was not in vain because about 175 birders from all parts of the Netherlands were waiting for the bird to call. Almost at the same time as yesterday the bird began his daily routine. We stayed until 23.00 pm listening and then went home.