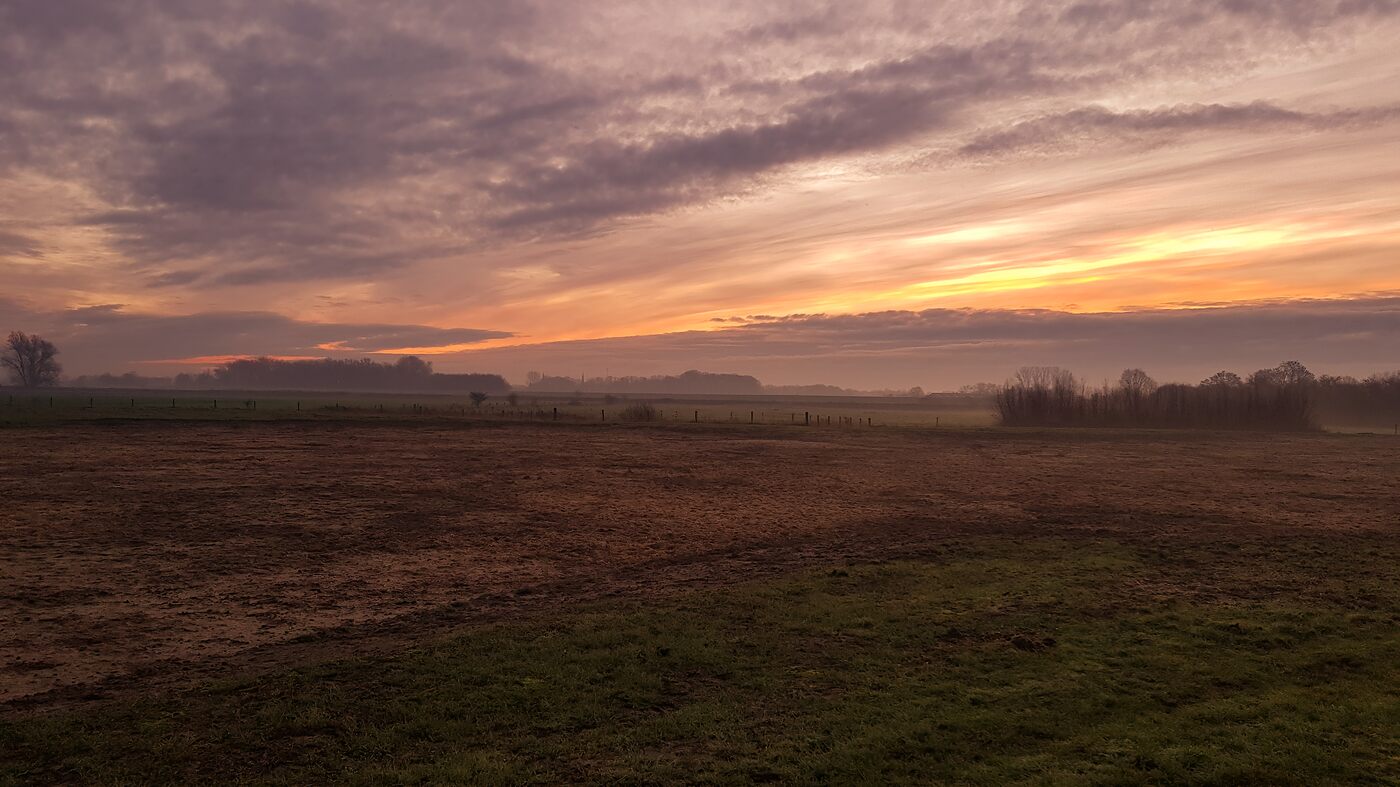 Sunrise January 1
A new year and our intention is to start this off well in terms off birding. There are a number of nice varieties in the Netherlands and on this basis plans were made for the next three days.
On January 1, we started with first light in the Keent. While packing the car, a singing Great Tit was heard. The first kind for 2021 was on the list. There is a Little Ringed Plover in the Keent and this species has never been seen in the Netherlands in January and is therefore a must for the monthly list. We were treated to a beautiful sunrise and the Little Ringed Plover was quickly found by Maartje. We looked around here for a while and besides some more common species we saw a Water Pipit and a Caspian Gull . We left the Keent around 9.15 am and there were 35 species on the list.
We now drove to Utrecht, where a Black-throated Thrush has been hanging around for a while. A nice variety for the annual list and also a new variety for my January 1 list that I am updating. On the way to Utrecht we saw a Eurasian Sparrowhawk and 2 White Storks . While searching for the Black-throated Thrush , Maartje found a Common Kingfisher that was nice photographed. Not much later I found the Black-throated Thrush in a berry tree. The bird was very restless but still I managed to take a few pictures. We now drove to Geldermalsen. A Hume's Leaf Warbler has been sitting here for a while. Upon arrival, the bird was immediately found thanks to its call. Nice photos could be made. This was around 11:30 am and we were way ahead of schedule.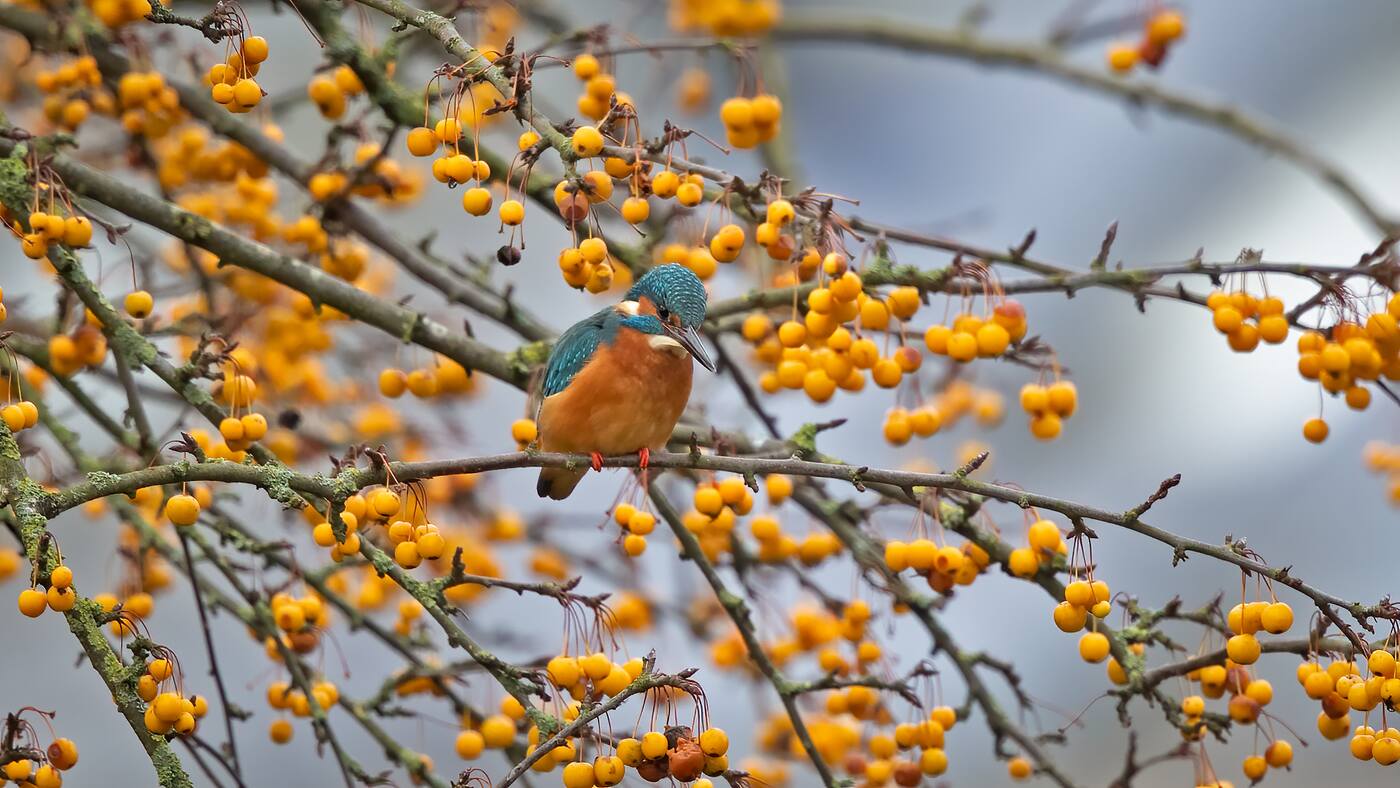 Common Kingfisher | Alcedo atthis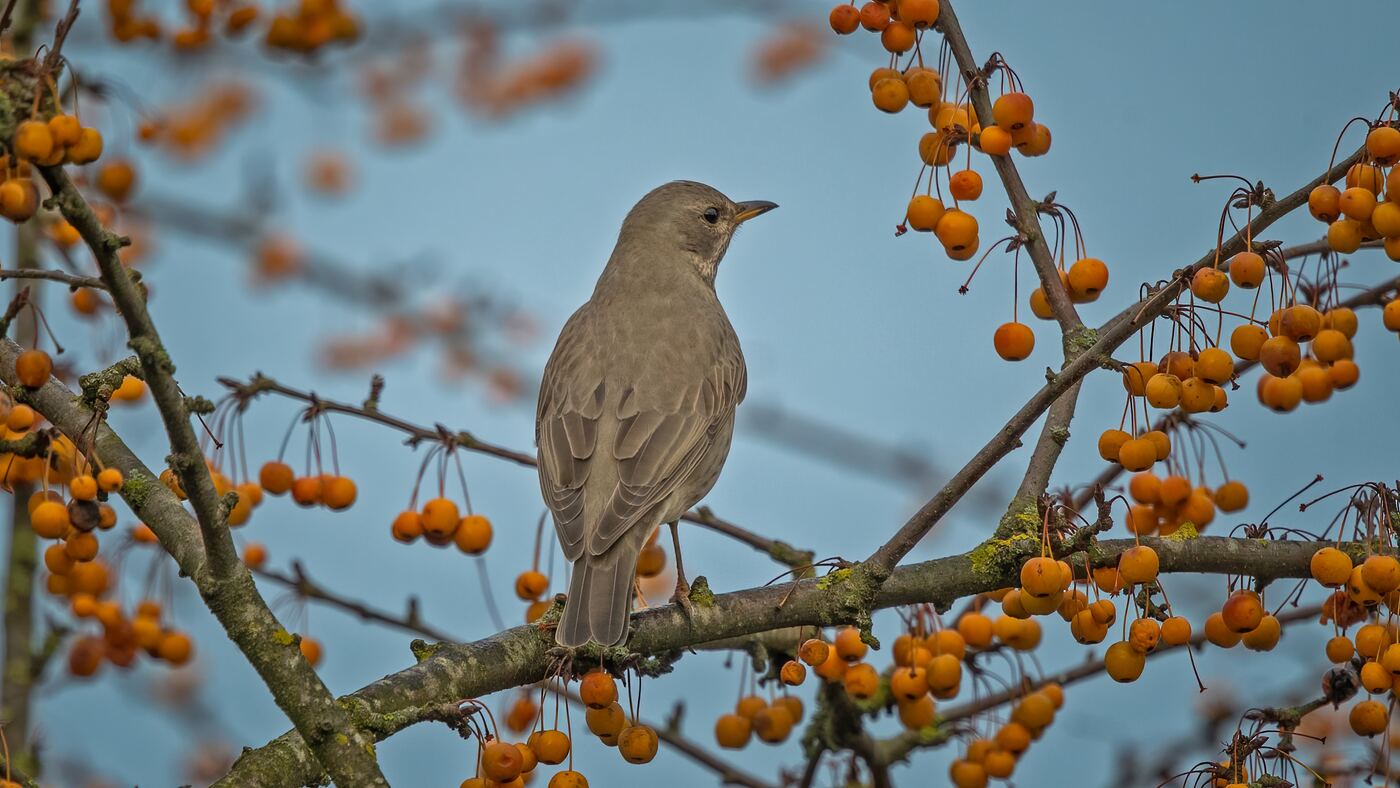 Black-throated Thrush | Turdus atrogularis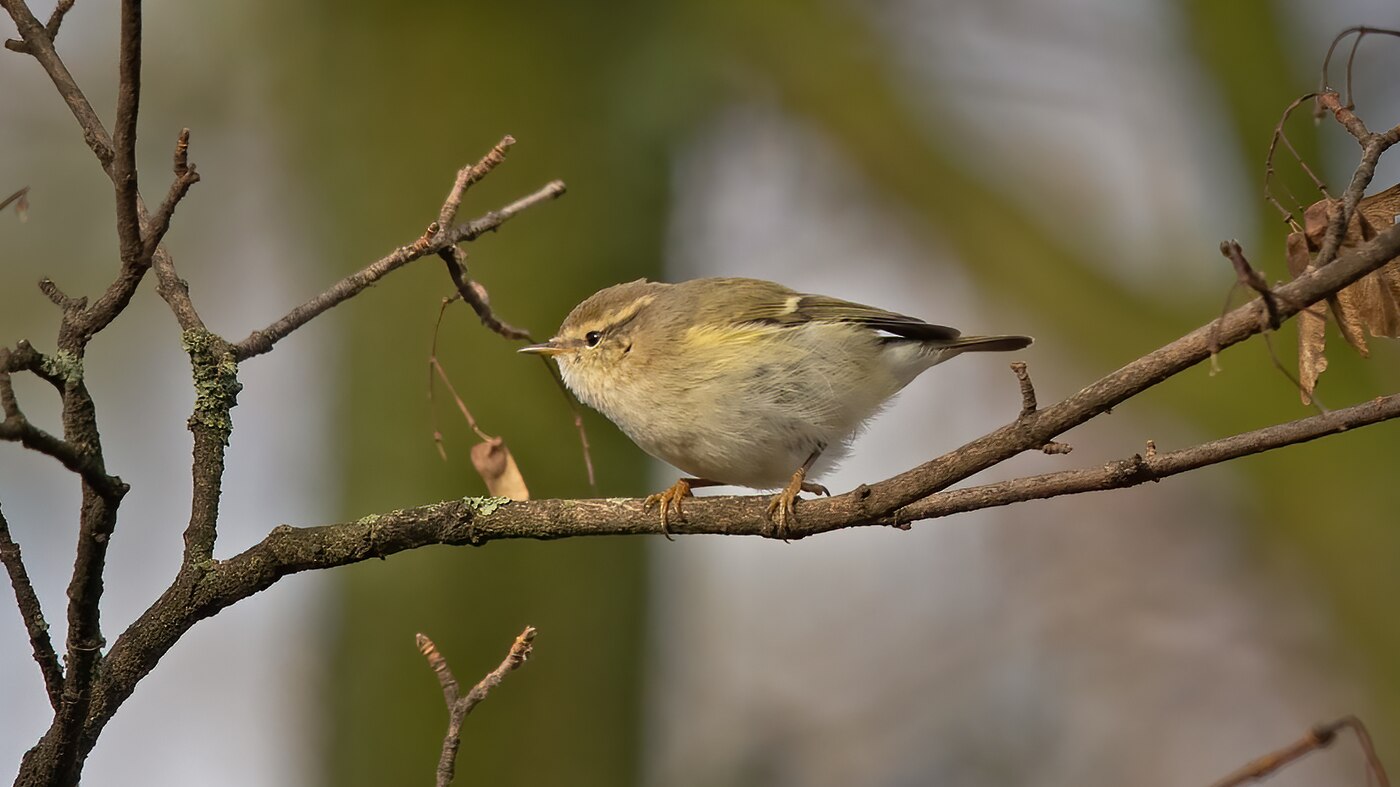 Hume's Leaf Warbler | Phylloscopus humei
The next species we wanted to try was a Hooded Crow that can be found in the Lith area. The Hooded Crow was easily found and as a bonus we saw 6 Grey Partridges at the same location. Next stop was our migration site "De Brobbelbies Noord". The target was a Great Grey Shrike which unfortunately we did not find there. Nice were 2 Northern Ravens who flew over loudly. A courting Black Woodpecker also wanted to be on the list. We drove to the grazing area in the Maashorst, but here too we could not find a Great Grey Shrike . The usual Little Owl was neatly in its place. We now drove to Veghel where in the Zuid-Willemsvaart was searched for a Ferruginous Duck which unfortunately was not present. We ended the day at the water purification plant near Vorstenbosch. Here we found a Common Chiffchaff and a Grey Wagtail . At home while unpacking the car, a European Greenfinch flew over. He put the daily list at 70 species, we've made a start for 2021. My January 1 list has grown to 182 species, not bad either.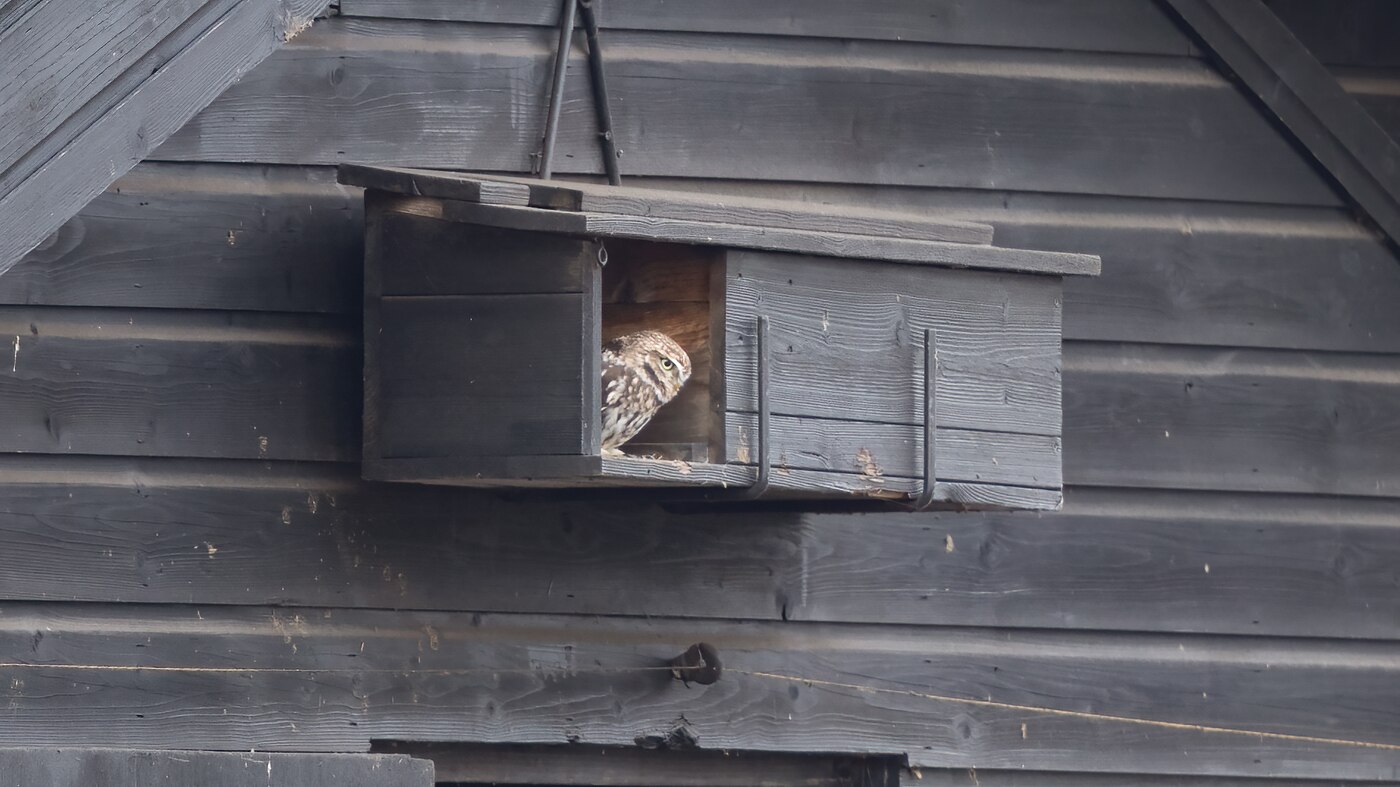 Little Owl | Athene noctua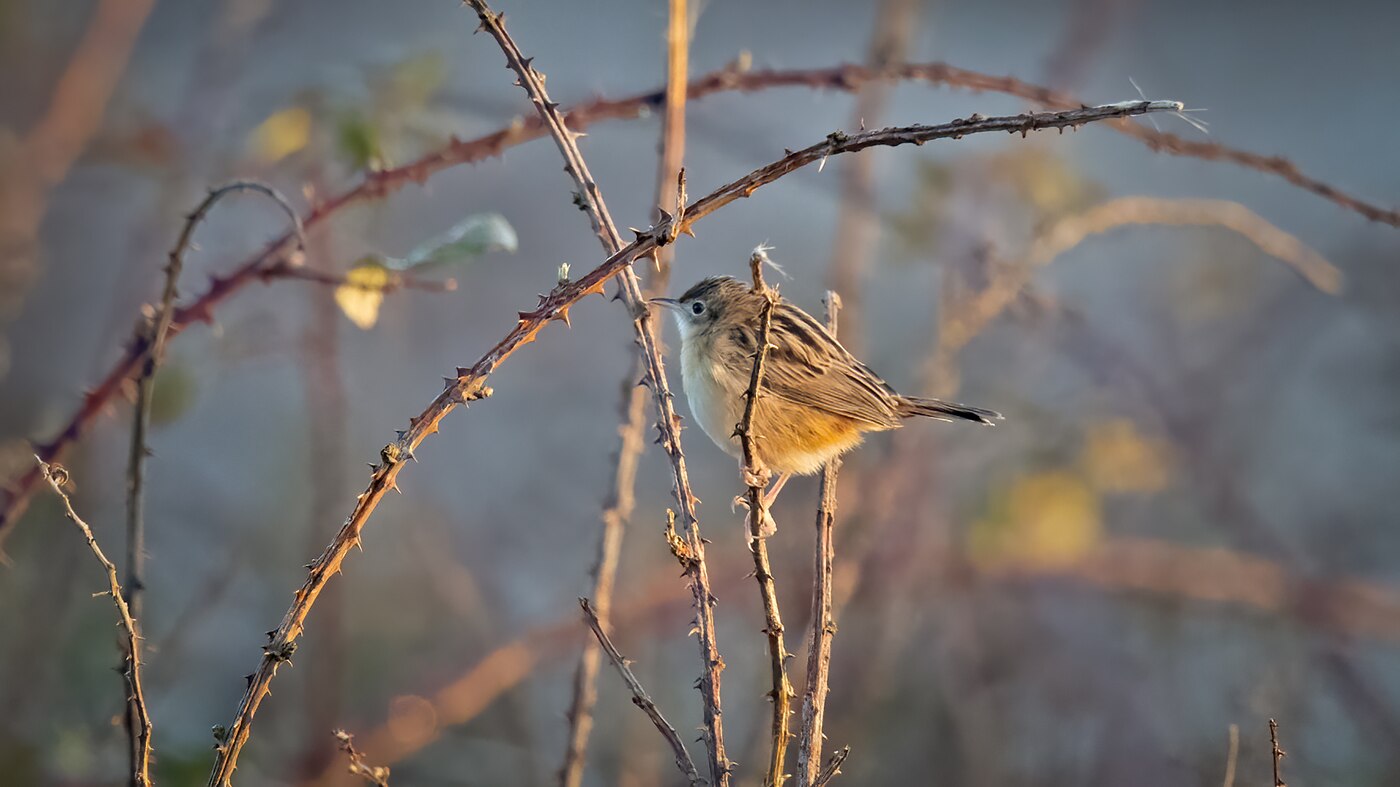 Zitting Cisticola | Cisticola juncidis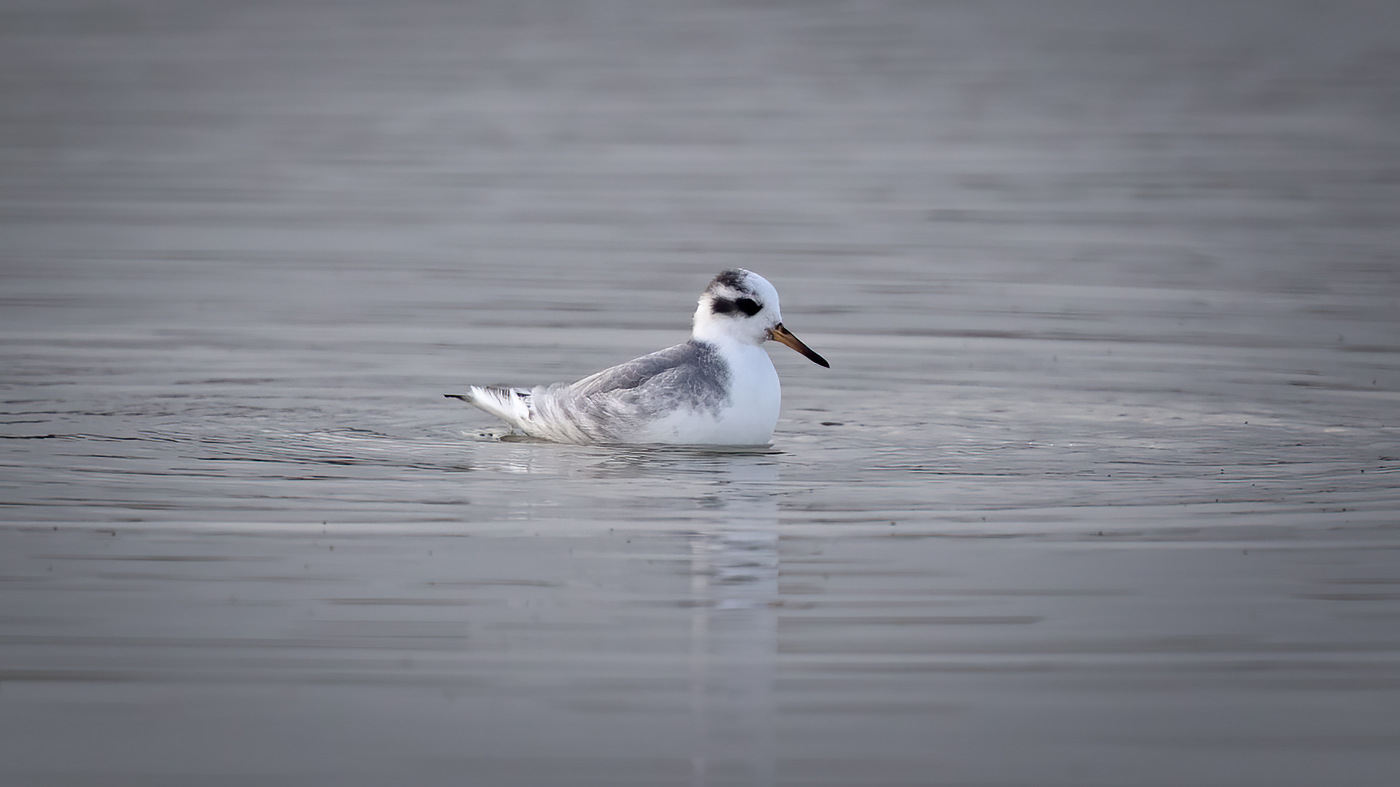 Red Phalarope | Phalaropus fulicarius
January 2, we started again with a species that counts for the month list. We drove to Nieuwvliet-Bad in Zeeuws Vlaanderen. Here we look for the Zitting Cisticola in the "Zwarte Polder". On the way we saw a Western Barn Owl that we note for the annual list, it is also my first for the province of Zeeland. Once on the dike at Nieuwvliet-Bad we find after about fifteen minutes of searching 3 Zitting Cisticola's . We drive through the Scheldetunnel to Ritthem where we look for a reported Red Phalarope . Unfortunately we could not find this one, but we did find a Light-bellied Brent Goose here. At Westkapelle in the Noordervroon there were also 2 Red Phalaropes and these were still present on arrival and could be nicely photographed. A ride on the seawall yielded a number of Black-legged Kittiwakes , a species that we did not have in 2020. We now drove via the Oosterscheldekering to Schouwen-Duivenland. On the way we see a Spotted Redshank and a Little Egret . A Black Brant is found fairly easily. We now wanted to continue to Zonnemaire, but an app with a message of a Western Yellow Wagtail changed our destination. The Western Yellow Wagtail was about 22 kilometers away and is a mega for the monthly list. We had to search for half an hour but we found the Western Yellow Wagtail among a group of about 50 White Wagtails . The Tundra- and Whooper Swans at Zonnemaire were also quickly found and we now drove on to the Brouwersdam.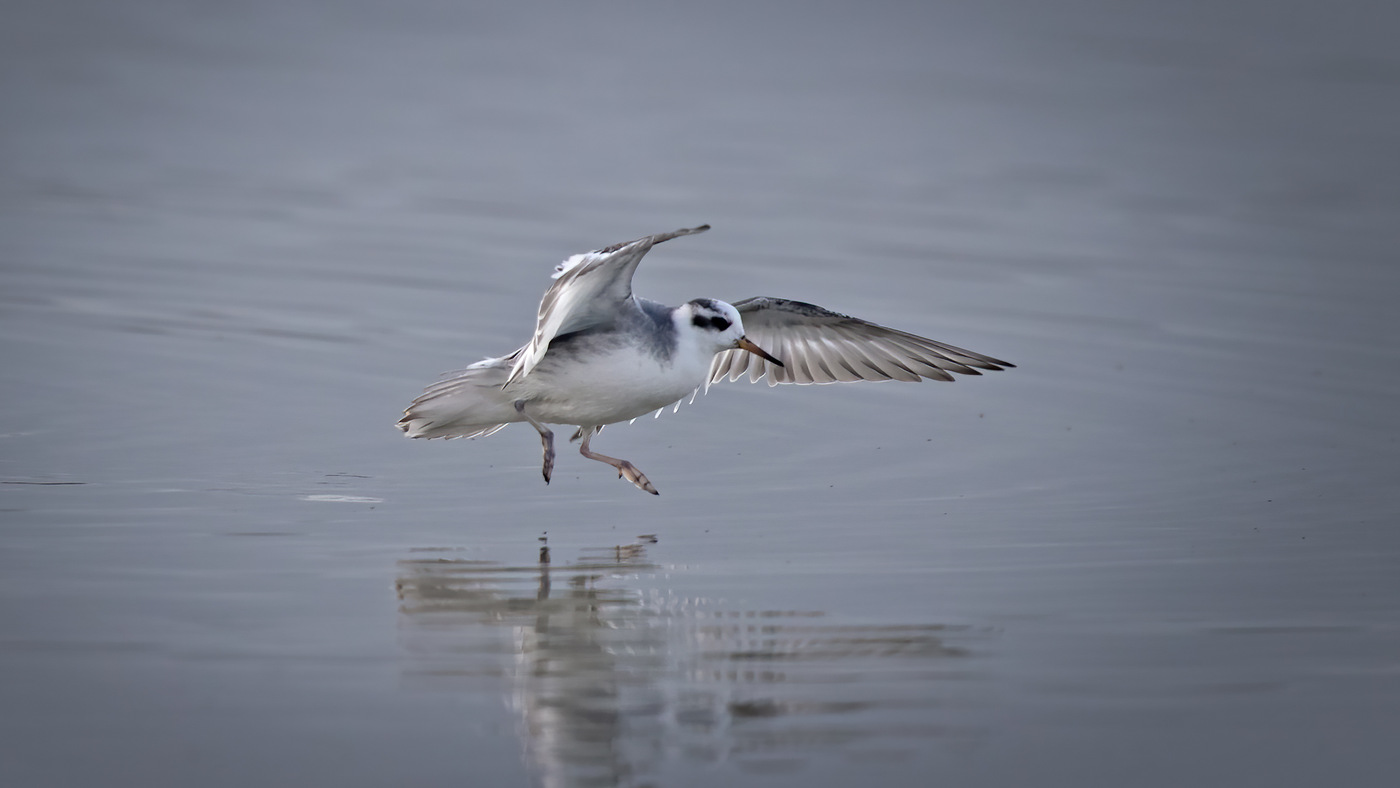 Red Phalarope | Phalaropus fulicarius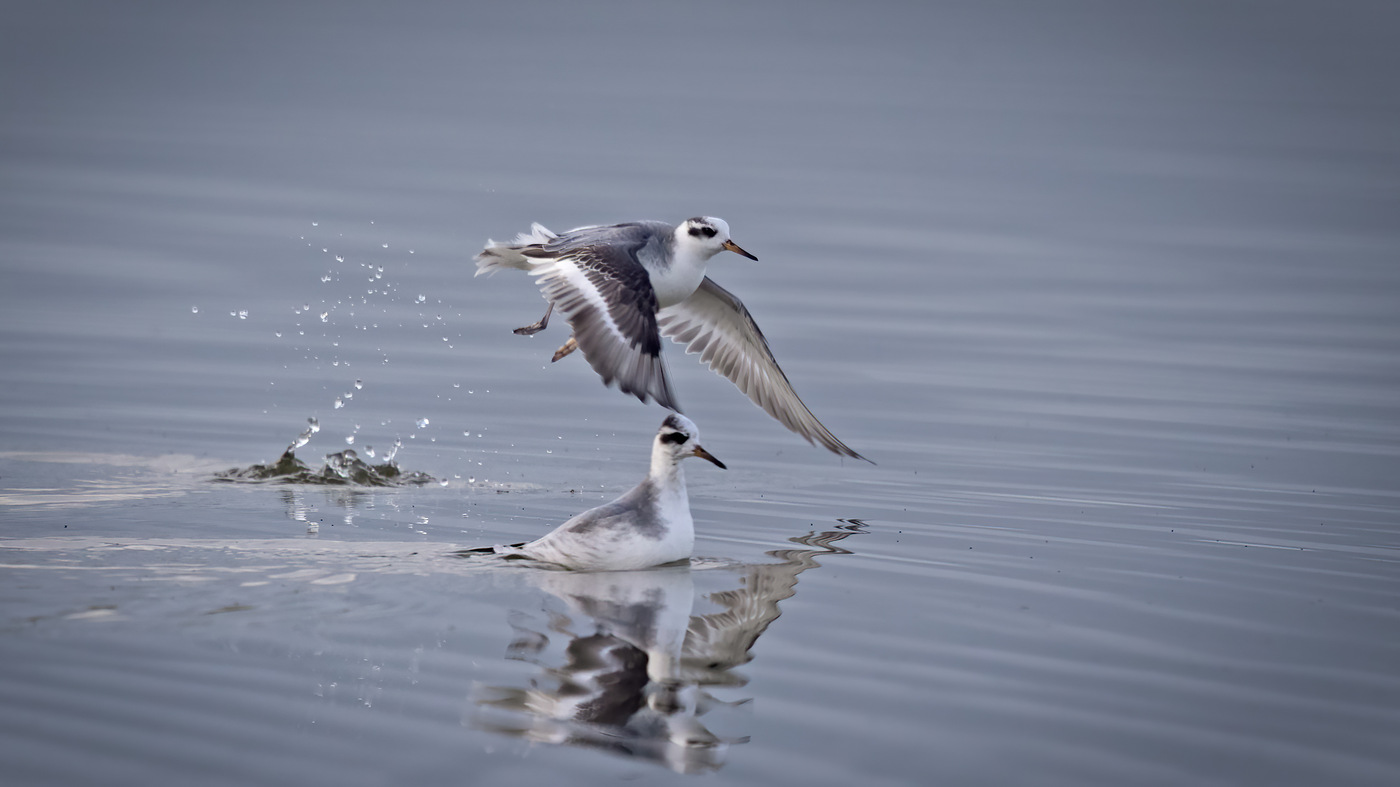 Red Phalarope | Phalaropus fulicarius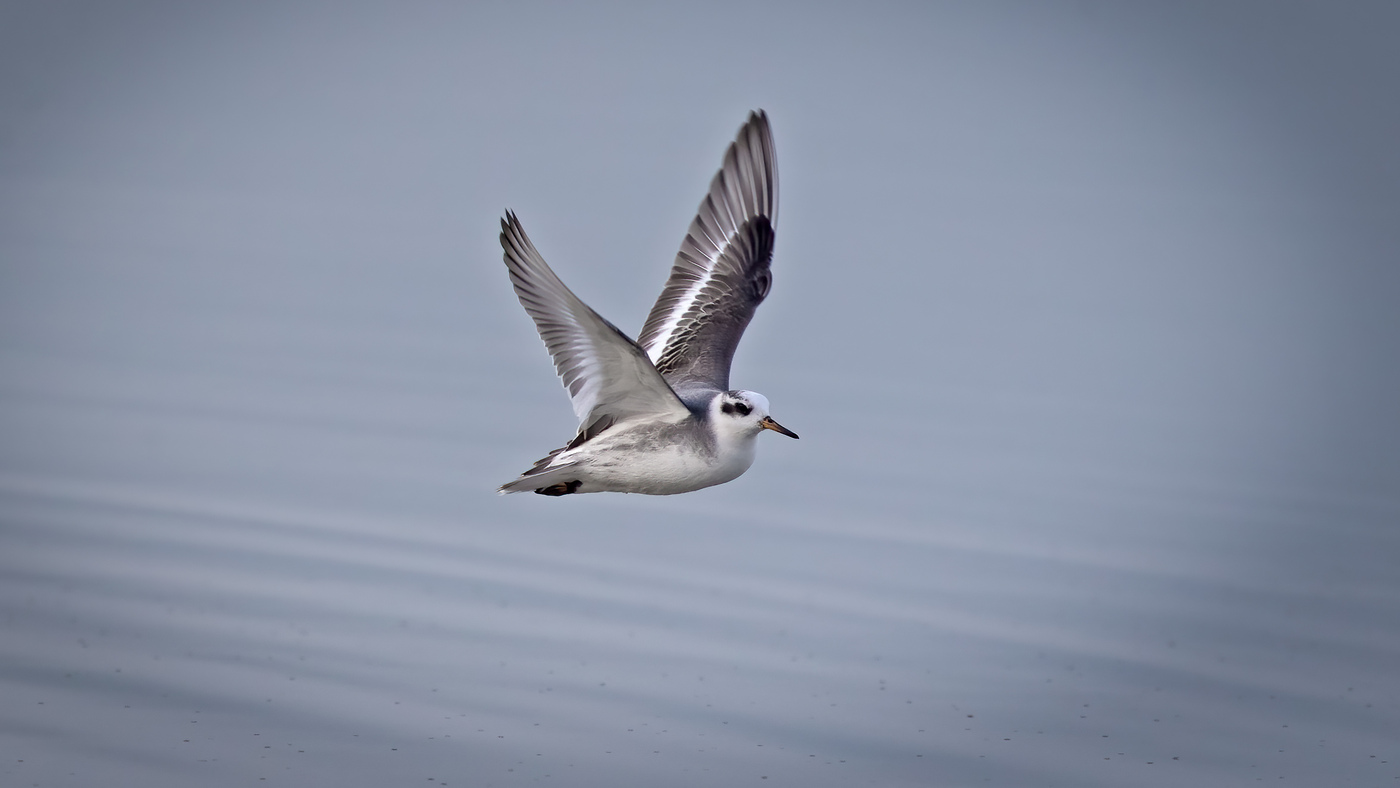 Red Phalarope | Phalaropus fulicarius
We arrived at the Brouwersdam around 2.30 pm and the first to find are 2 European Shags . A Common Loon and 3 Black-throated Loons were found at the harbor. Species such as Razorbill, Red-throated Diver, Horned Grebe and Sandwich Tern were also noted. We looked in vain at Goedereede for a reported Richard's Pipit before we drove on to Dirksland for the group of Greater Flamingos which can almost always be found here in winter. Even now they were quickly found. The annual list had meanwhile grown to 114 species.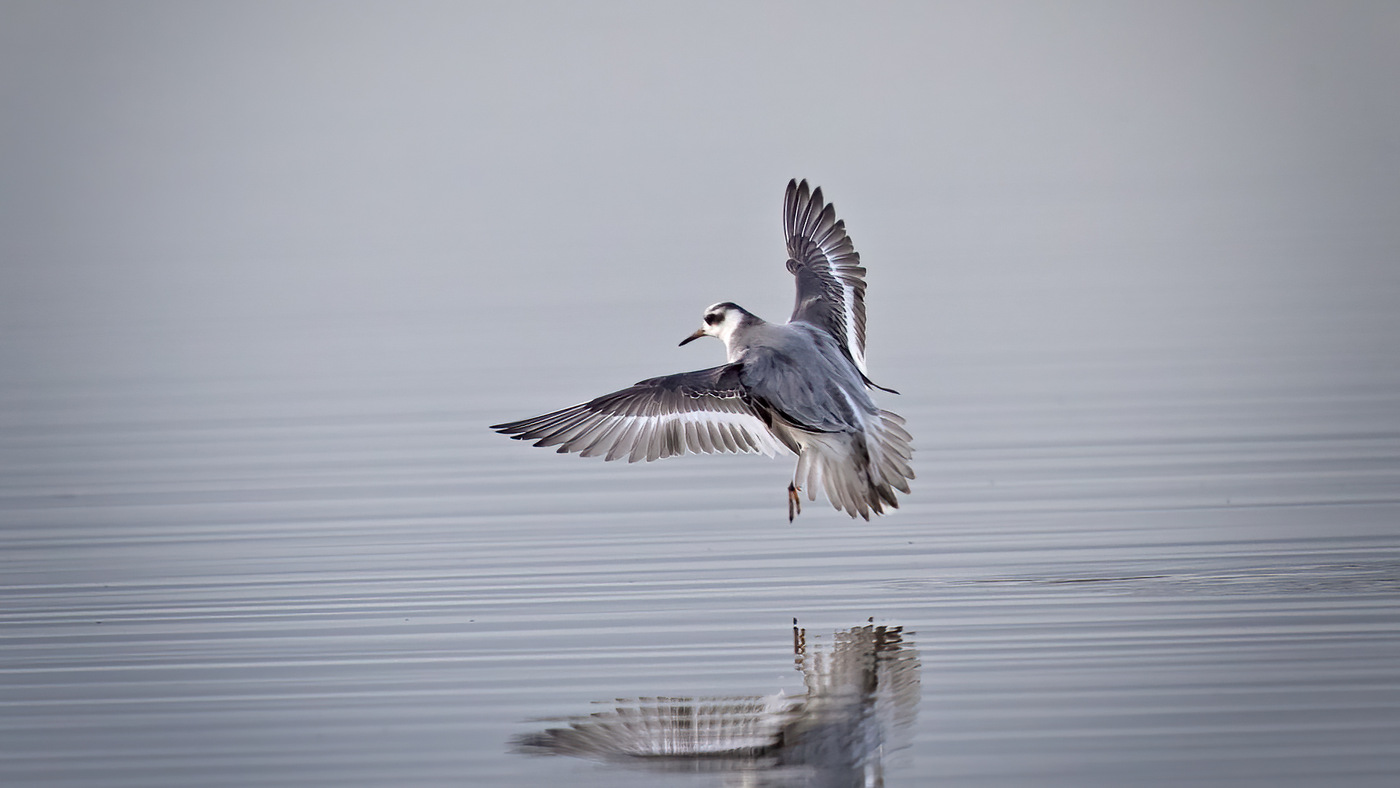 Red Phalarope | Phalaropus fulicarius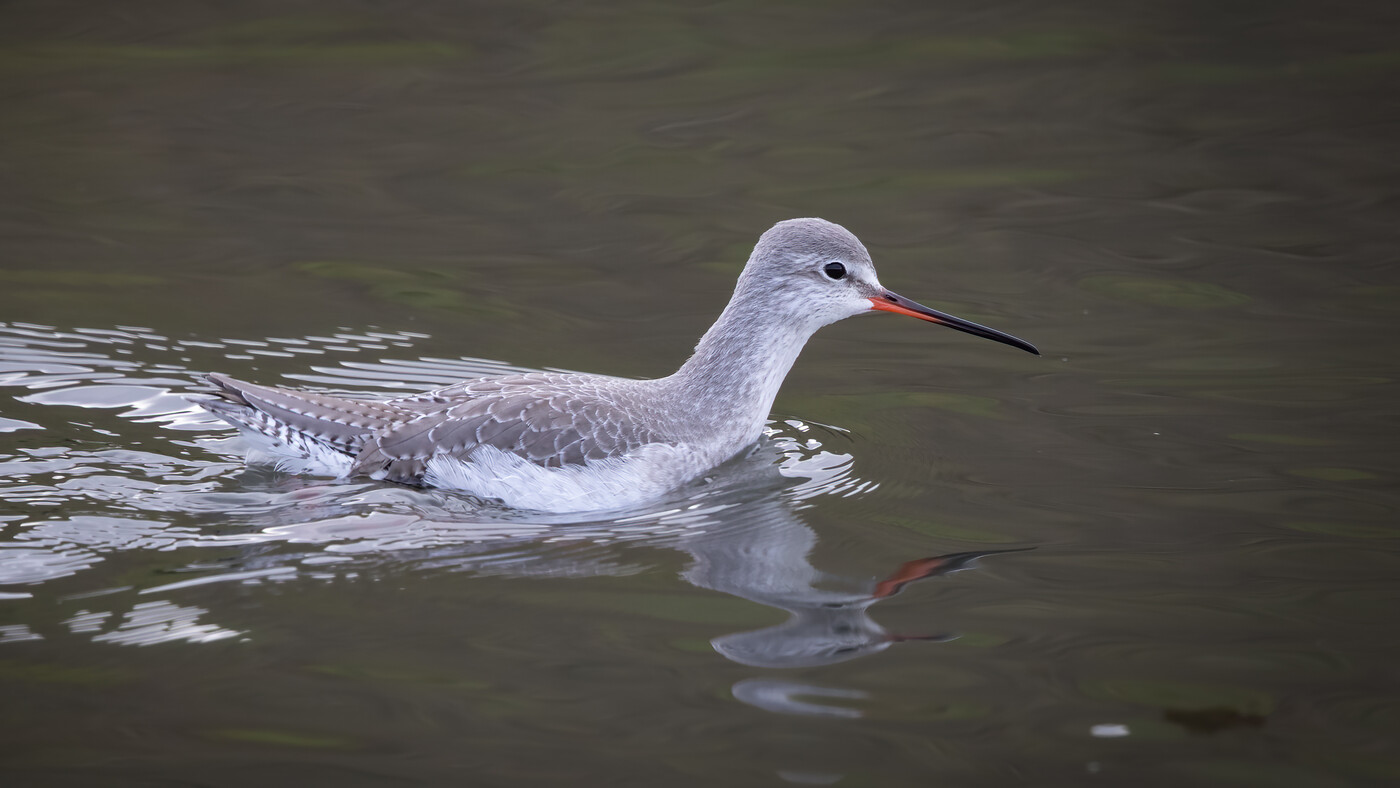 Spotted Redshank | Tringa erythropus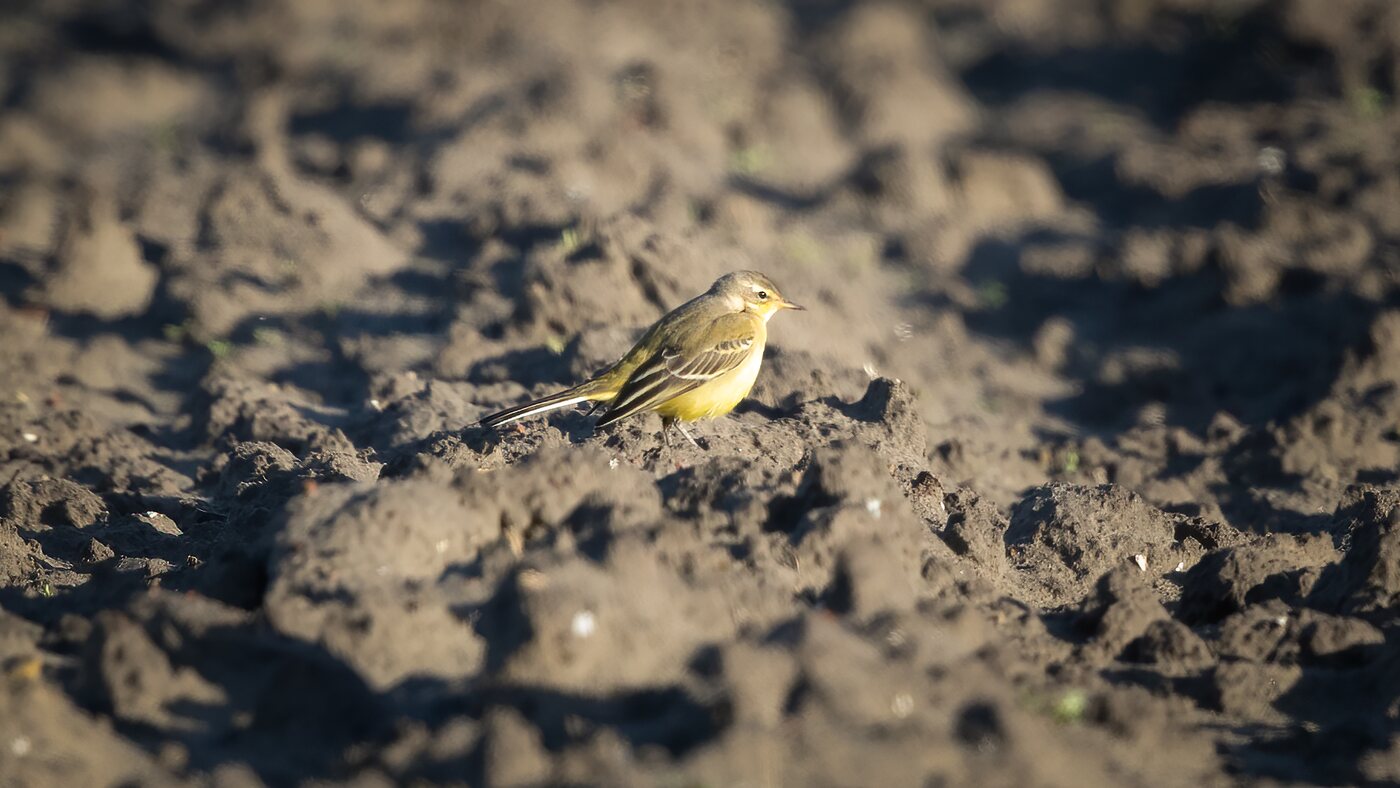 Western Yellow Wagtail | Motacilla flava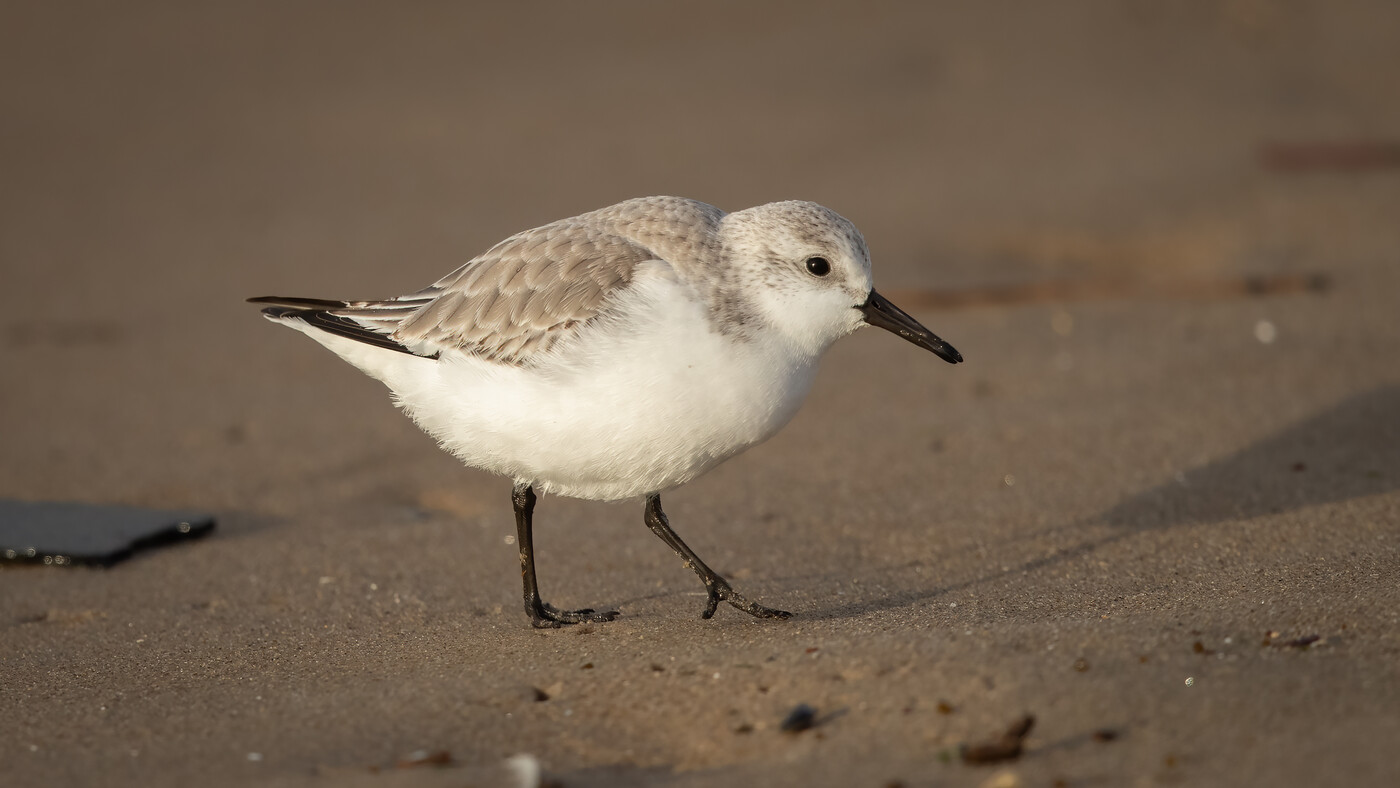 Sanderling | Calidris alba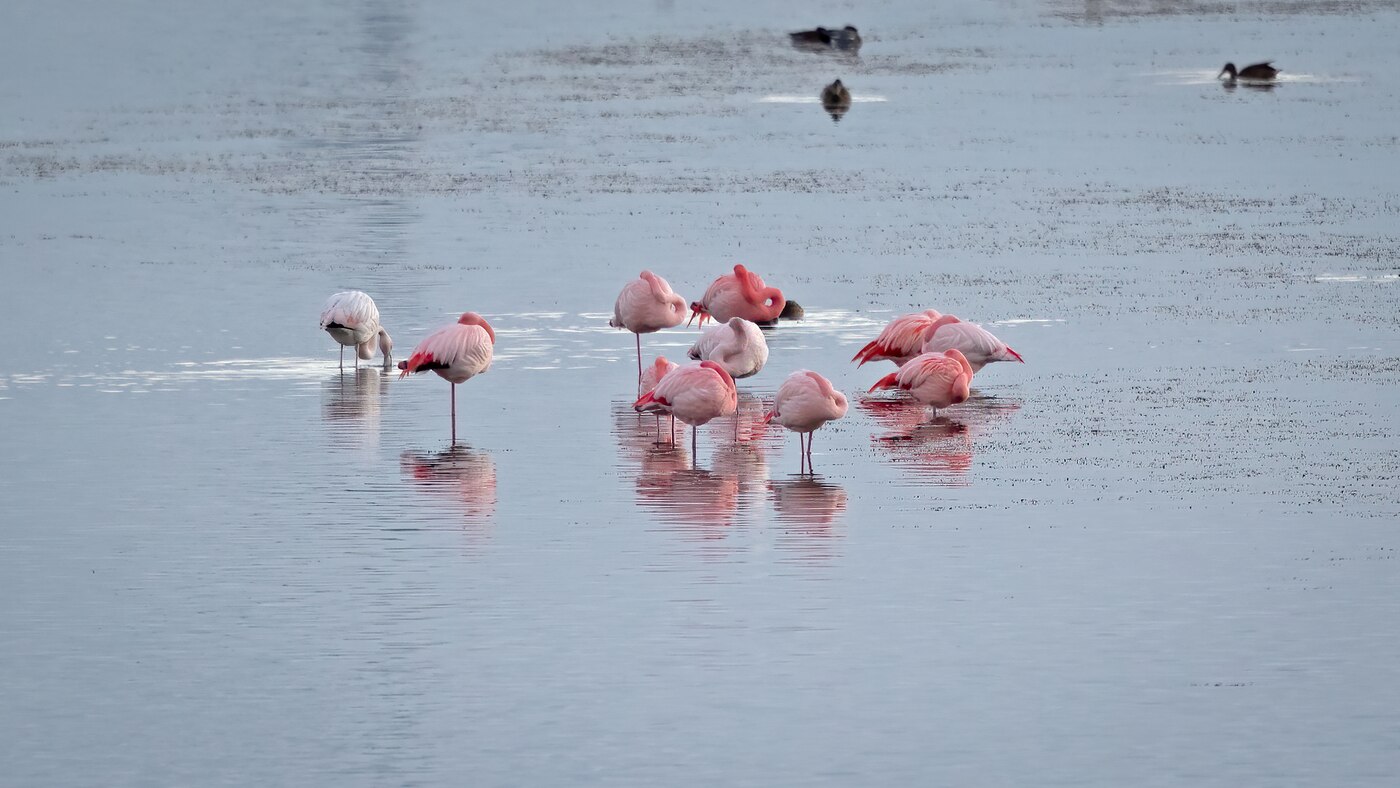 Greater Flamingo | Phoenicopterus roseus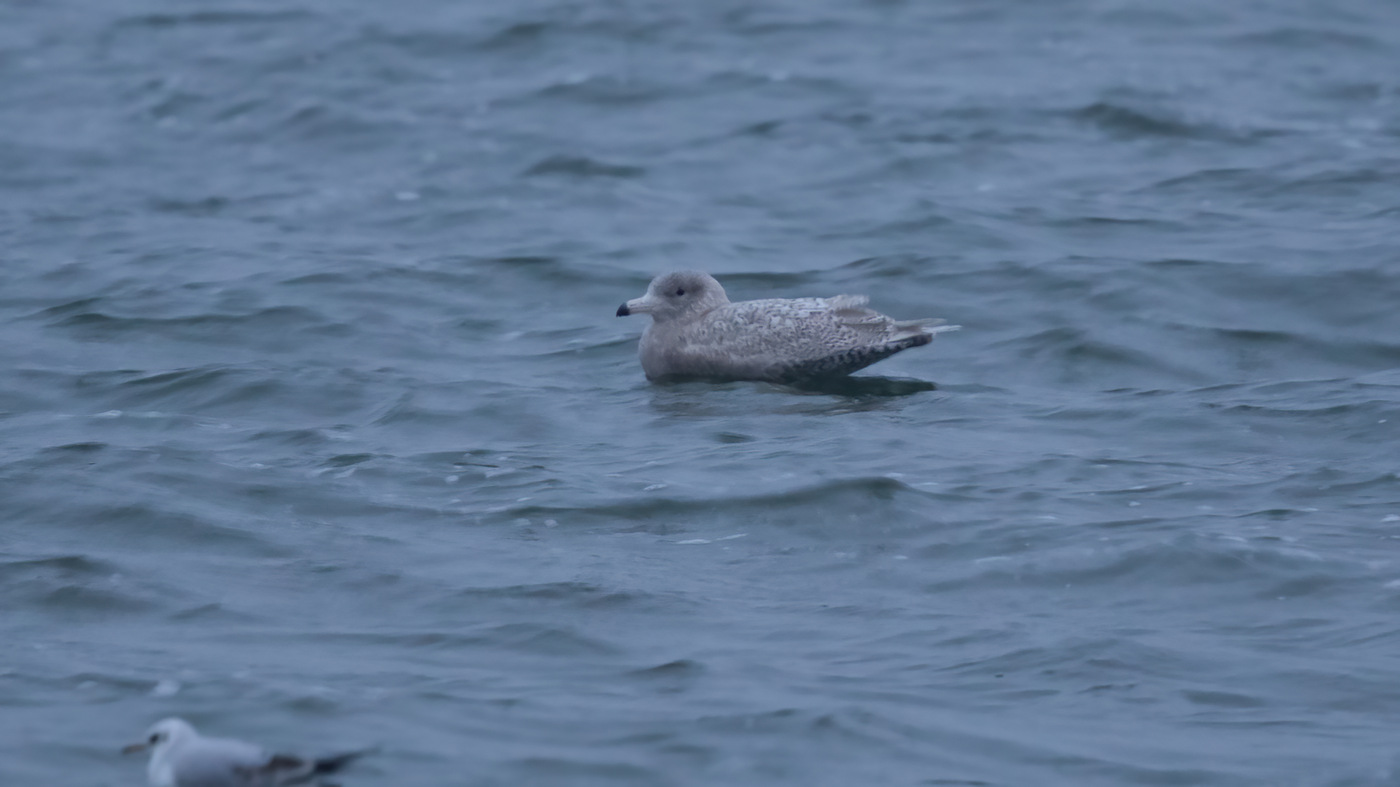 Glaucous Gull | Larus hyperboreus
January 3 we wanted to start again with a month type. In the province off North-Holland near Den Oever there was of course the Black Kite . The bird had not been reported for almost 2 weeks but we still wanted to give it a try. If it is still there, I have it in all months. We started at Medemblik with a Glaucous Gull and a Black-crowned Night Heron . We drove on quickly and on the way at the "Dijkwielen" we stopped for a Greater Scaup . We looked in vain near Den Oever for the Black Kite , would he have died after all? Yesterday there were 3 Short-eared Owls in "de Bak" near Den Oever, but despite posting for an hour we did not get to see them. We were able to note here a Hen Harrier and a Eurasian Rock Pipit . We drove on to Hippolytushoef where we added the Long-eared Owl to the annual list. Julianadorp became our next destination. Here we searched for about an hour for a Kumliens Gull , a subspecies of the Iceland Gull . The bird was nicely seen and photographed when we found it. The next stop were the Lesser White-fronted Geese who stay in the polder near Camperduin. The birds were found quite quickly around 1:00 PM. All target species (except for the Black Kite ) had been spotted. We looked at reported species on the internet and decided to drive to the Biesbosch for a Long-tailed Duck that still counts for Maartje's Brabant-list. Unfortunately we could not find it. With some daylight to spare we drove to Veghel where after some searching we could add a Jack Snipe. The annual list had grown to 128 species.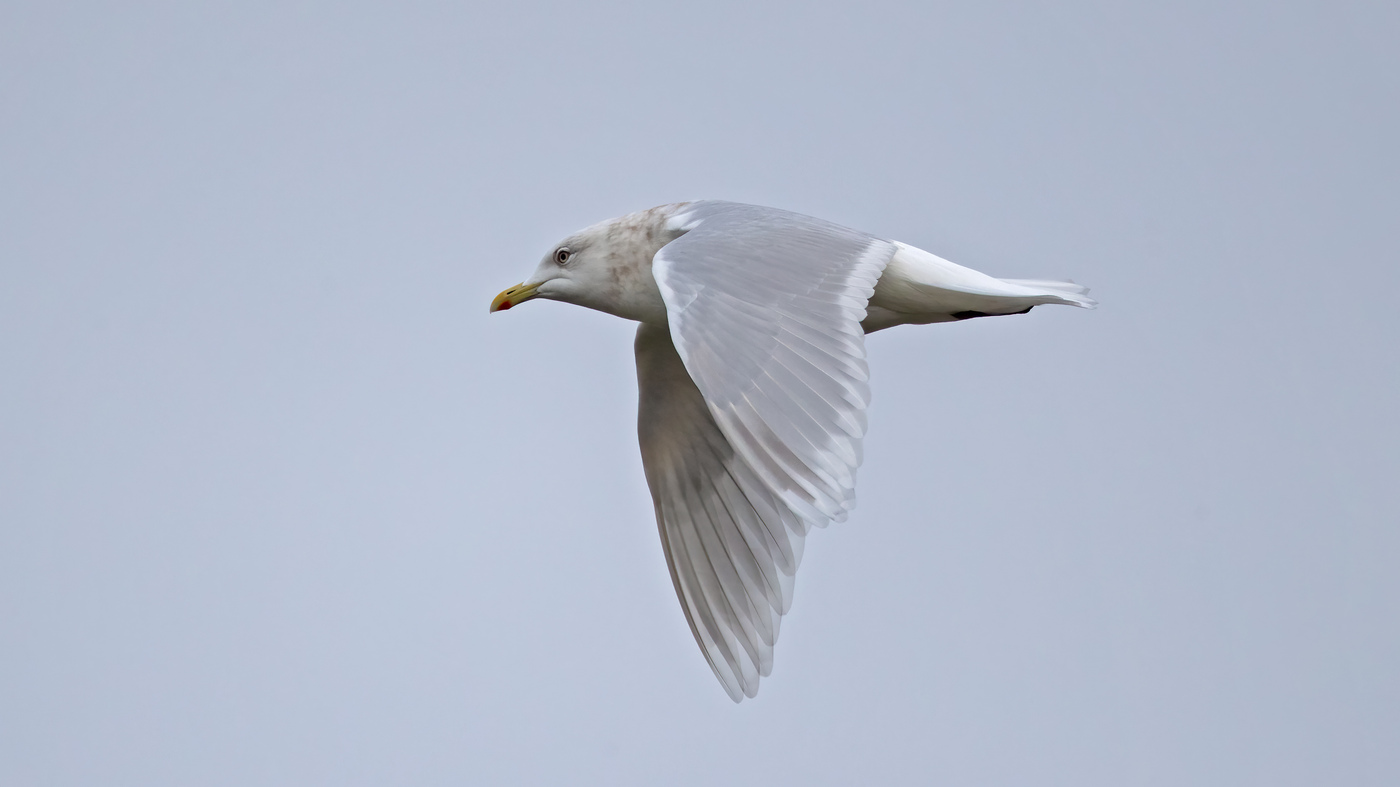 Kumlien's Gull | Larus glaucoides kumlieni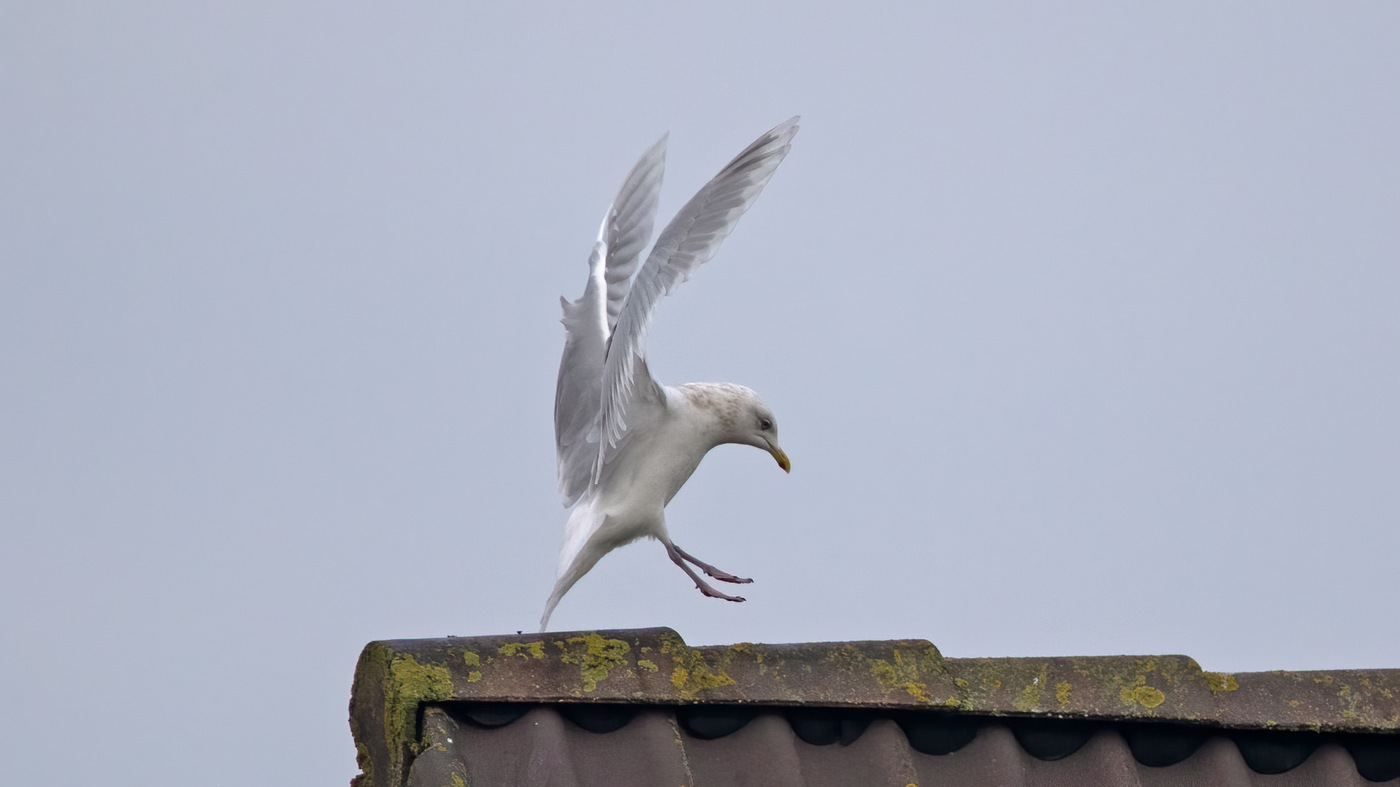 Kumlien's Gull | Larus glaucoides kumlieni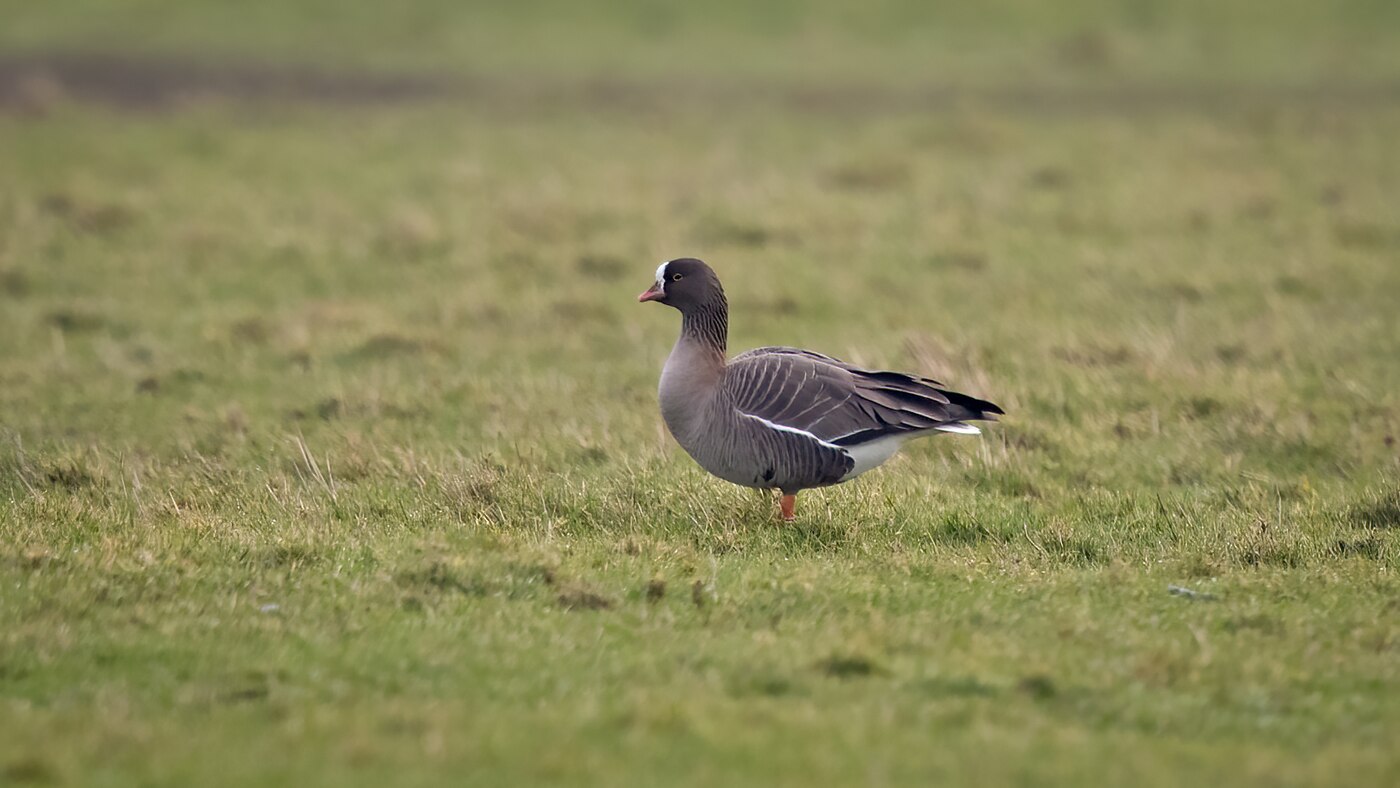 Lesser White-fronted Goose | Anser erythropus
January 4 we would stay at home, or so the plan was. The report of a Thick-billed Murre at the Veerse Meer made us decide otherwise. At 6:00 am we drove to the Veerse Dam where the Thick-billed Murre was seen late in the afternoon yesterday. On arrival it was still dark and there was a cold northeasterly wind with an occasional shower. In the twilight I looked over the water with the binoculars and was a little surprised when I saw the Thick-billed Murre swimming at a short distance. We had the Thick-billed Murre once before in 2012 but it is a good month and year variety. 4 days of birding and the annual list is now 129 species. We wait to see what and more will happen this month.