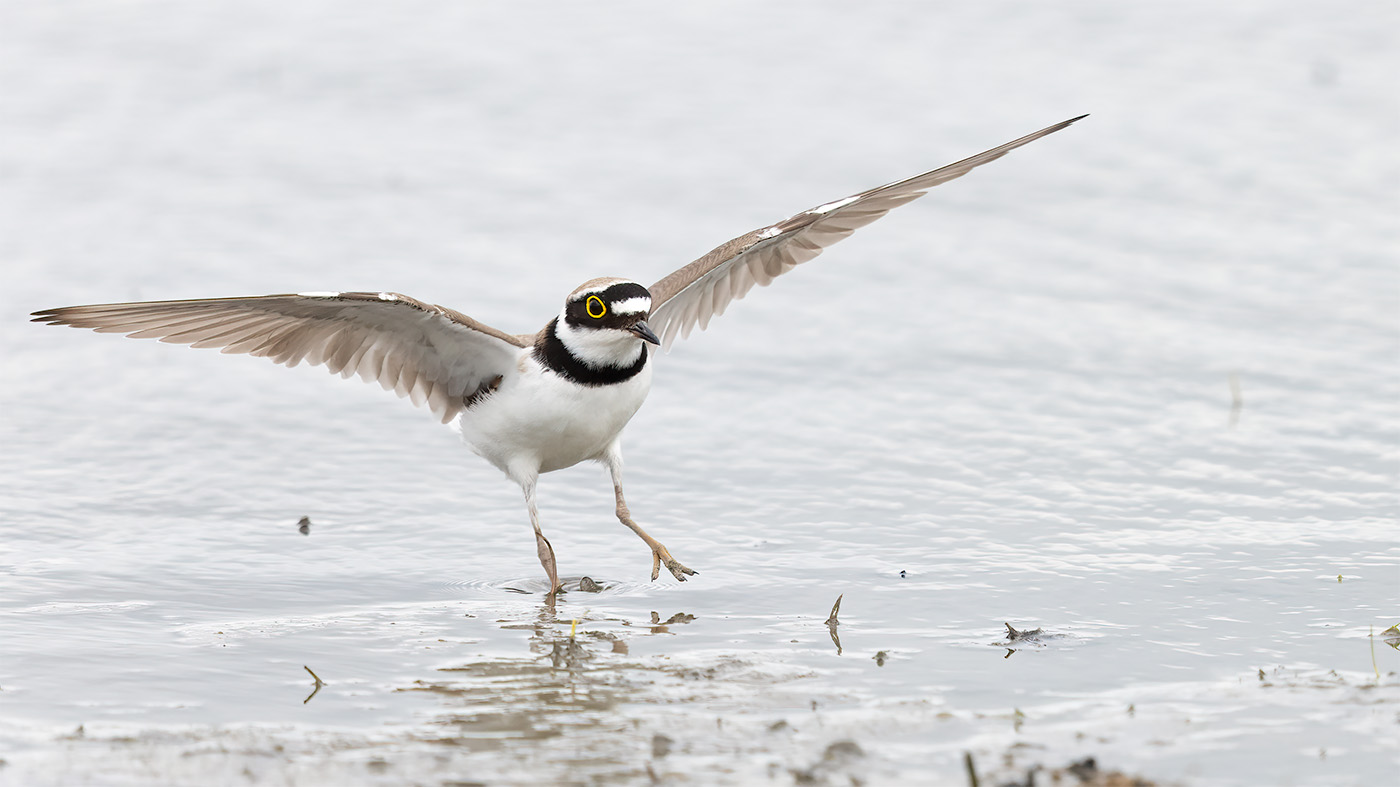 Little Ringed Plover | Charadrius dubius | Photo made at the Ezumakeeg Zuid
Due to the corona measures, it was not possible to organize the annual event Top of Holland for 2 years. Fortunately, this year it could be held again on May 14. The aim of the Top of Holland is to search for rare species with as many bird watchers as possible. The discoverer of the rarest species also receives a prize. We have been participating for years under the name "Twitch & Go" and we try to get as many varieties as possible, say a Big Day.
This year our team consisted of Alwin Borhem, Maartje Bakker and myself (Toy Janssen). We decided to try and break our old record of 148 species. To be well prepared, we did a test round on April 27, which yielded 138 species. Not bad since many species had not returned from the wintering areas. In the week before the Top of Holland, the strategy and route were thoroughly discussed at my home. May 13 we drove to Oudwoude to spend the night here with my aunt.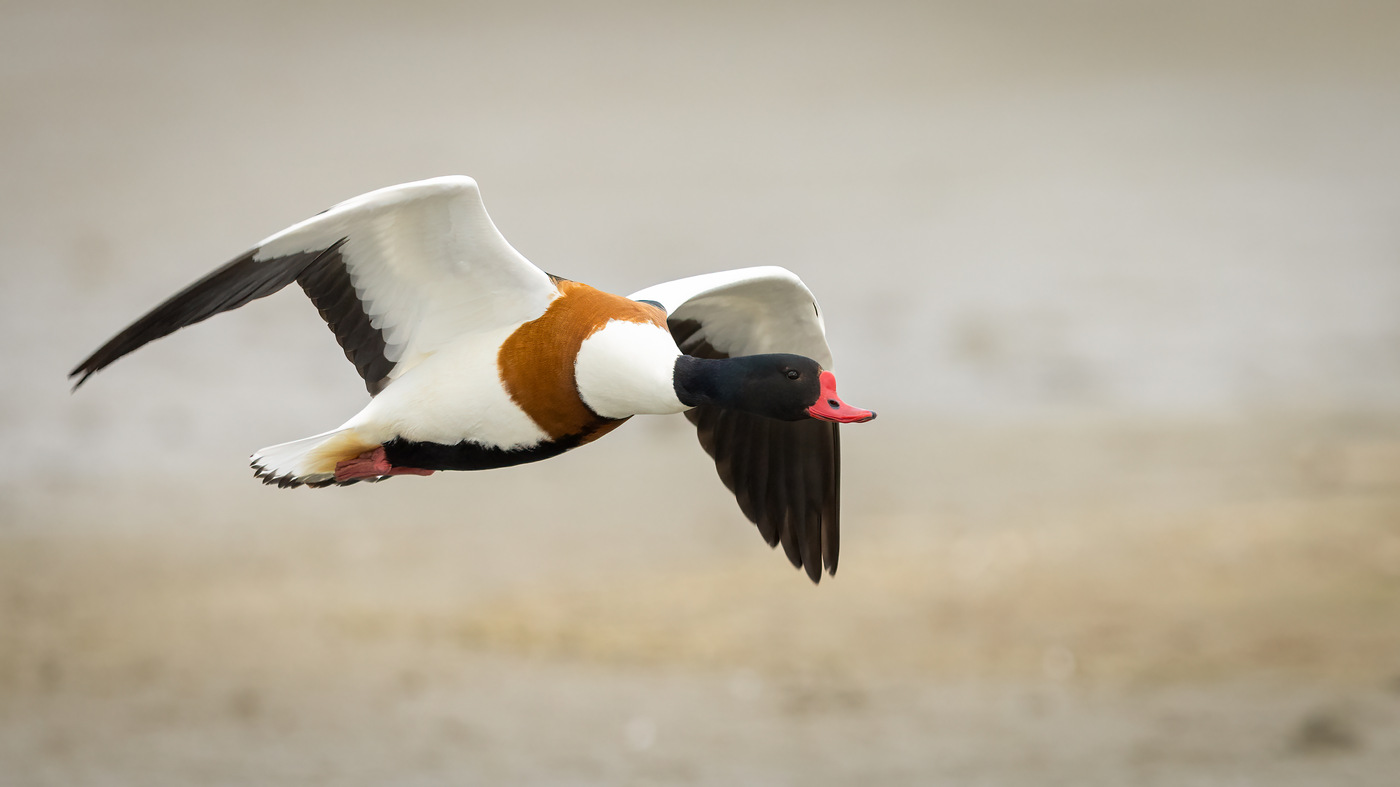 Common Shelduck | Tadorna tadorna | Photo made at the Ezumakeeg Zuid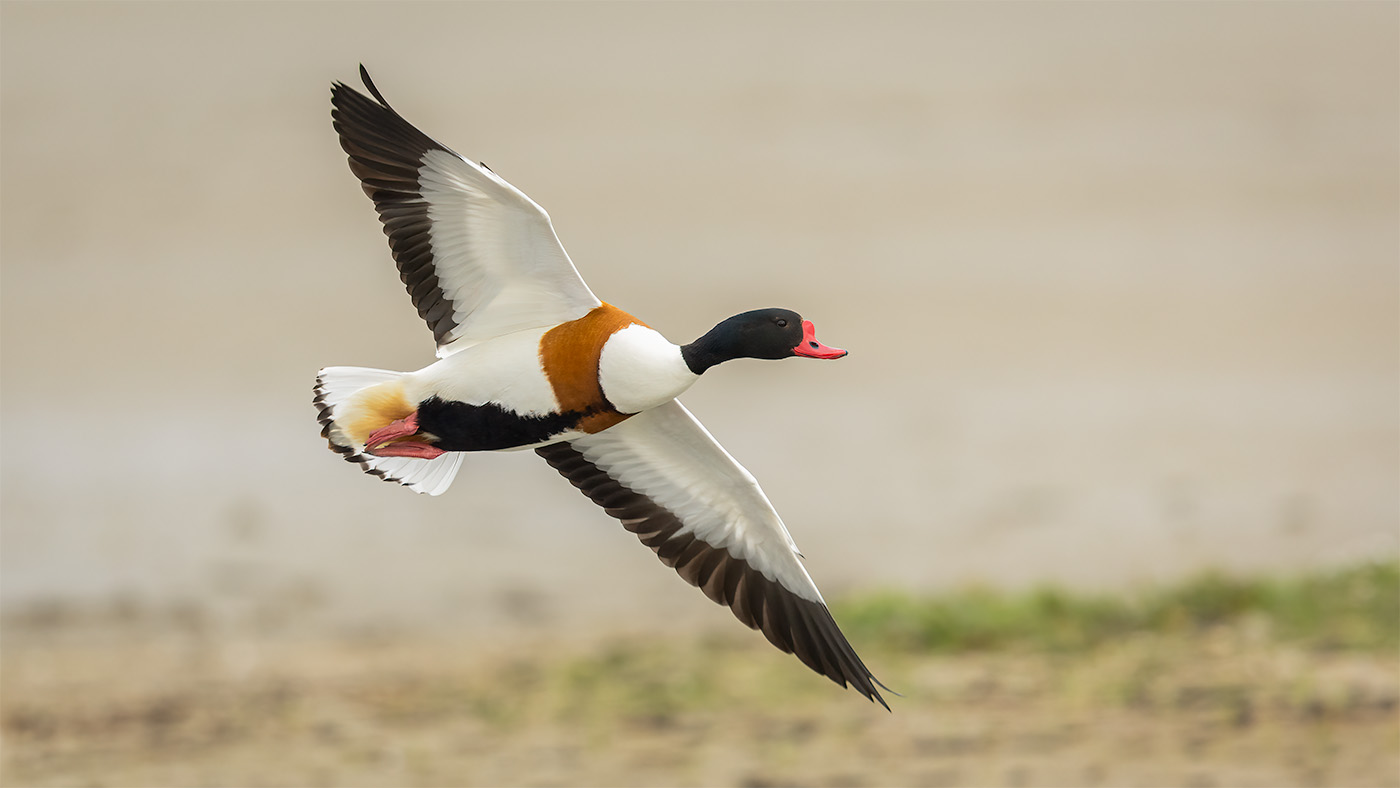 Common Shelduck | Tadorna tadorna | Photo made at the Ezumakeeg Zuid
On May 14 at half past one the Top of Holland started for us with a ride to the Onlanden. It was a cold morning with a lot of wind. Not good conditions for night bird activity. The first species was noted at 1.06 am, a Sedge Warbler. Eurasian Reed Warbler, Common Grasshopper Warbler, Savi's Warbler and Eurasian Bittern soon followed. In addition, Gadwall, Common Redshank, Northern Lapwing, Bluethroat, Eurasian Coot and Eurasian Oystercatcher were noted. An expected Spotted Crake was unfortunately not heard.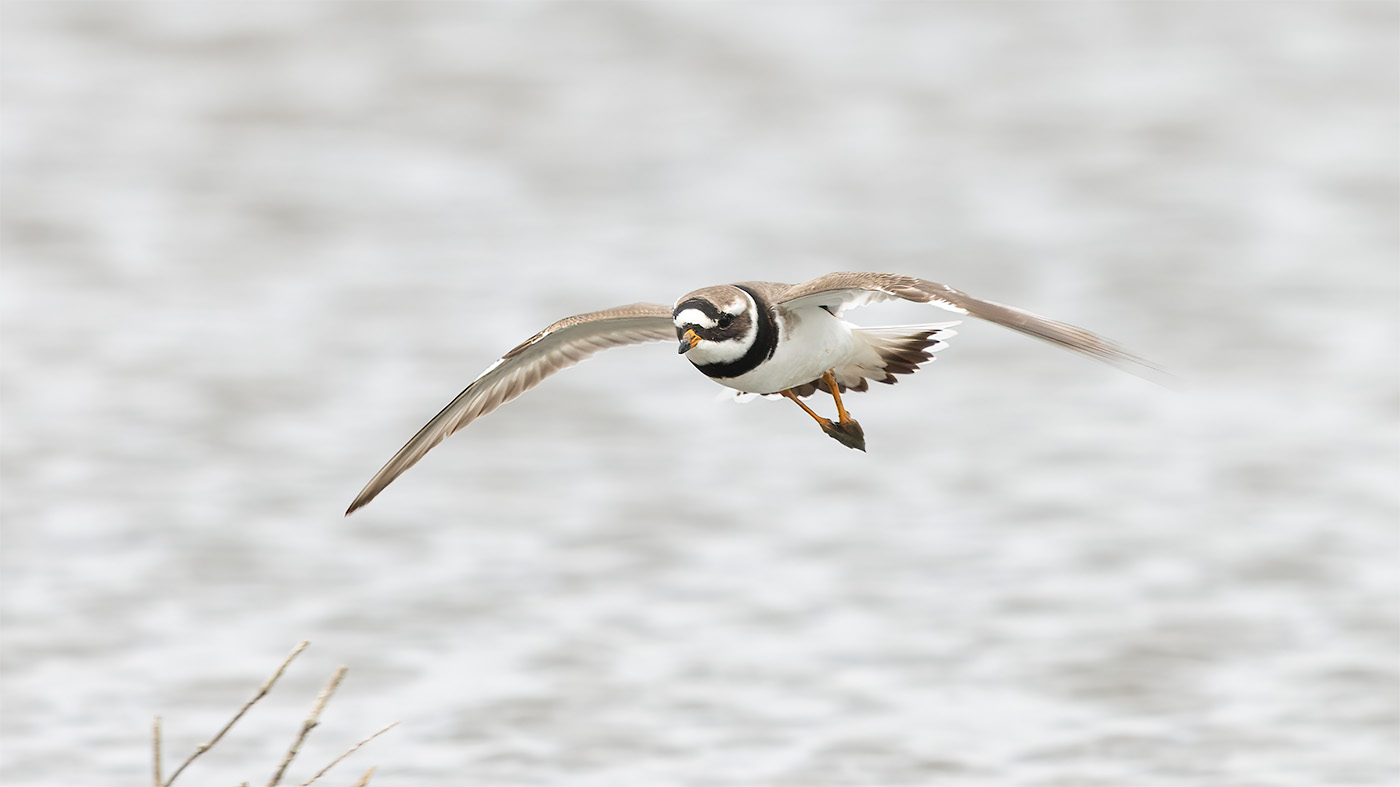 Common Ringed Plover | Charadrius hiaticula | Photo made at the Ezumakeeg Zuid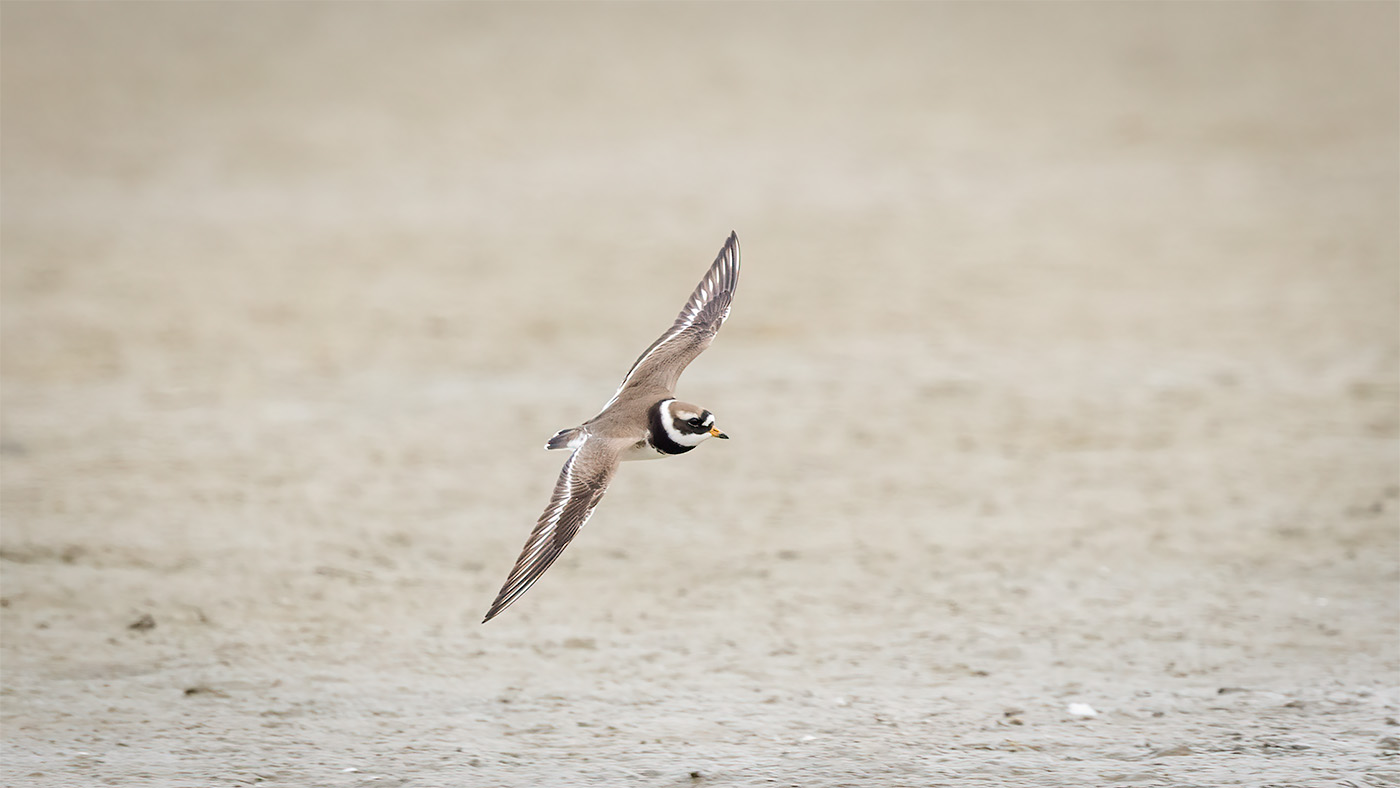 Common Ringed Plover | Charadrius hiaticula | Photo made at the Ezumakeeg Zuid
We now drove to Dwingeloo. Here we had in the preparation day in 1 place Barn Owl, Little Owl and Tawny Owl. At 3.46 am we could only note the Little Owl in the same spot. We drove a few kilometres further to the village of Lhee. Here we heard and saw a Barn Owl and again a Little Owl. We tried a few more spots for a Tawny Owl but we were not awarded. We did hear a Common Cuckoo.
We saw that it was already getting light so we drove quickly to the Dwingelderveld where we added an Eurasian Woodcock at 4.21 am that we immediately heard when we got out of the car. A courting Common Snipe was eagerly noted. Several European Nightjar were heard and while listening to the song of these beautiful creatures, Greylag Goose, Song Thrush, European Robin, Eurasian Skylark, European Stonechat, Eurasian Curlew, Common Blackbird and Mistle Thrush were noted. A clucking Northern Goshawk was welcome. We started our big walk at 4:43 am. The birds began to break free and the species rolled in; Willow Warbler, Tree Pipit, Eurasian Blackcap, Common Redstart, Great Tit, European Pied Flycatcher, Eurasian Wren, Eurasian Blue Tit and Short-toed Treecreeper. A courting Wood Warbler was heard and gratefully credited, we heard 2 more on the Dwingelderveld. We now walked along the first puddle and noted; Common Reed Bunting, Common Whitethroat, Common Chaffinch, Tufted Duck, Water Rail, Little Grebe, Common Moorhen, Great Egret and Garden Warbler. A flying Common Buzzard and White Stork were credited. Hawfinch, Mallard, White Wagtail, Carrion Crow, Common Sandpiper, Common Pochard, Eurasian Jay, Common Chiffchaff, Eurasian Golden Oriole, Sand Martin, Spotted Flycatcher, Common Wood Pigeon and Black-headed Gull were seen and or heard at the second pool. We now walked into a more wooded area and saw the Great Spotted Woodpecker and the Woodlark. At the edge of the forest we looked over a field and discovered 4 Northern Wheatears. A calling Black Woodpecker was eagerly noted. This also applies to a singing Eurasian Nuthatch. On the way to the car Barn Swallow, Grey Heron, Long-tailed Tit and Little Ringed Plover were seen. At the car we were made happy with a singing Willow Tit. We left the Dwingelderveld at 6.50 am. We were satisfied with the result.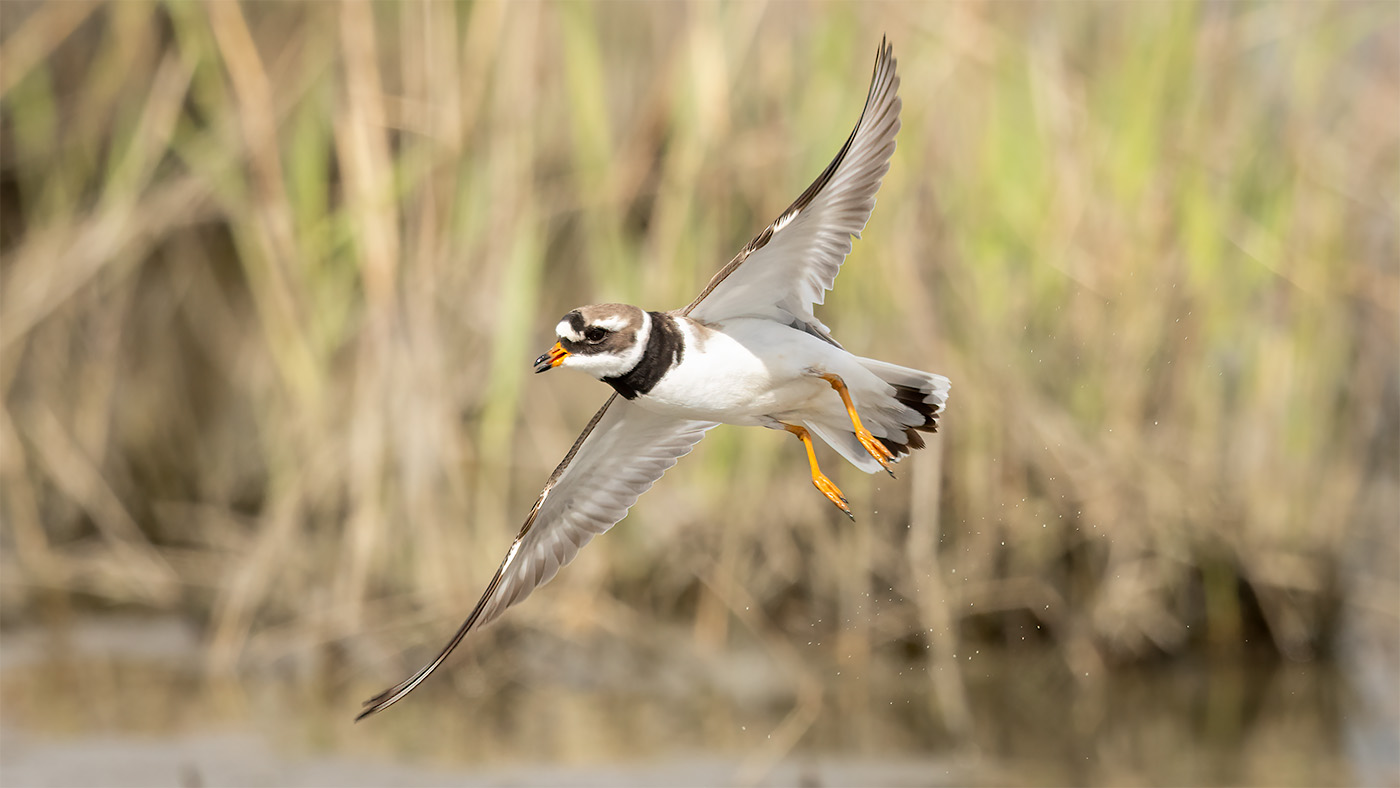 Common Ringed Plover | Charadrius hiaticula | Photo made at the Ezumakeeg Zuid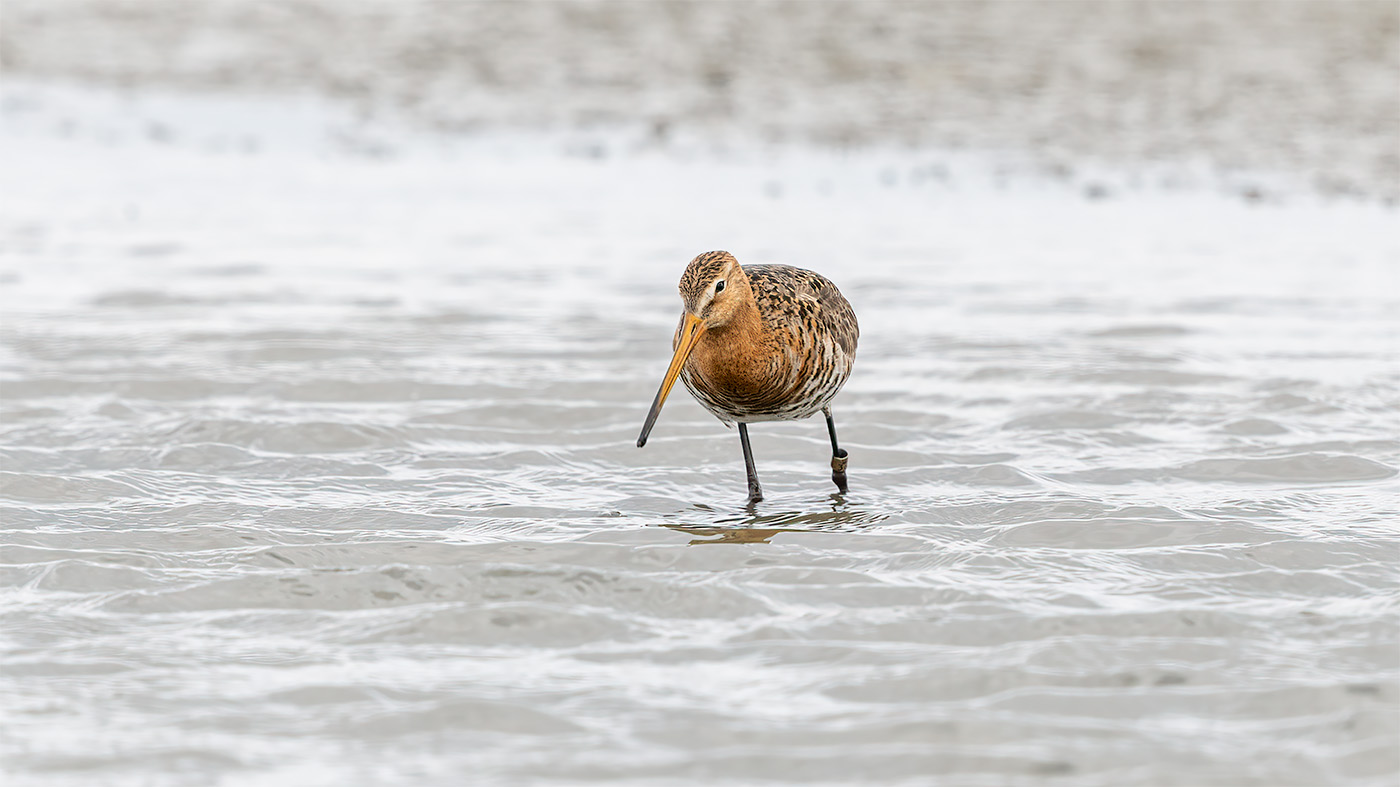 Black-tailed Godwit | Limosa limosa | Photo made at the Ezumakeeg Zuid
We now drove to a spot for a Marsh Tit and on the way we noted; Common Starling, Stock Dove, House Sparrow, Eurasian Magpie and Western Jackdaw. A Marsh Tit was found quite easily at the Anserdennes. We now drove to the Wolden for a Red-backed Shrike. Here we added Yellowhammer, Common Linnet, European Goldfinch, Northern Raven, Common Kestrel and Eurasian Spoonbill (flying over). It took a while but eventually we found a male Red-backed Shrike. We still had a spot in a forest for Common Firecrest, Goldcrest, Coal Tit and European Crested Tit. On the way here we saw 2 Mute Swans. Common Firecrest, Goldcrest and Coal Tit were quickly found in the forest. The European Crested Tit, however, failed. We left the mosquito-infested forest and drove to Diependal.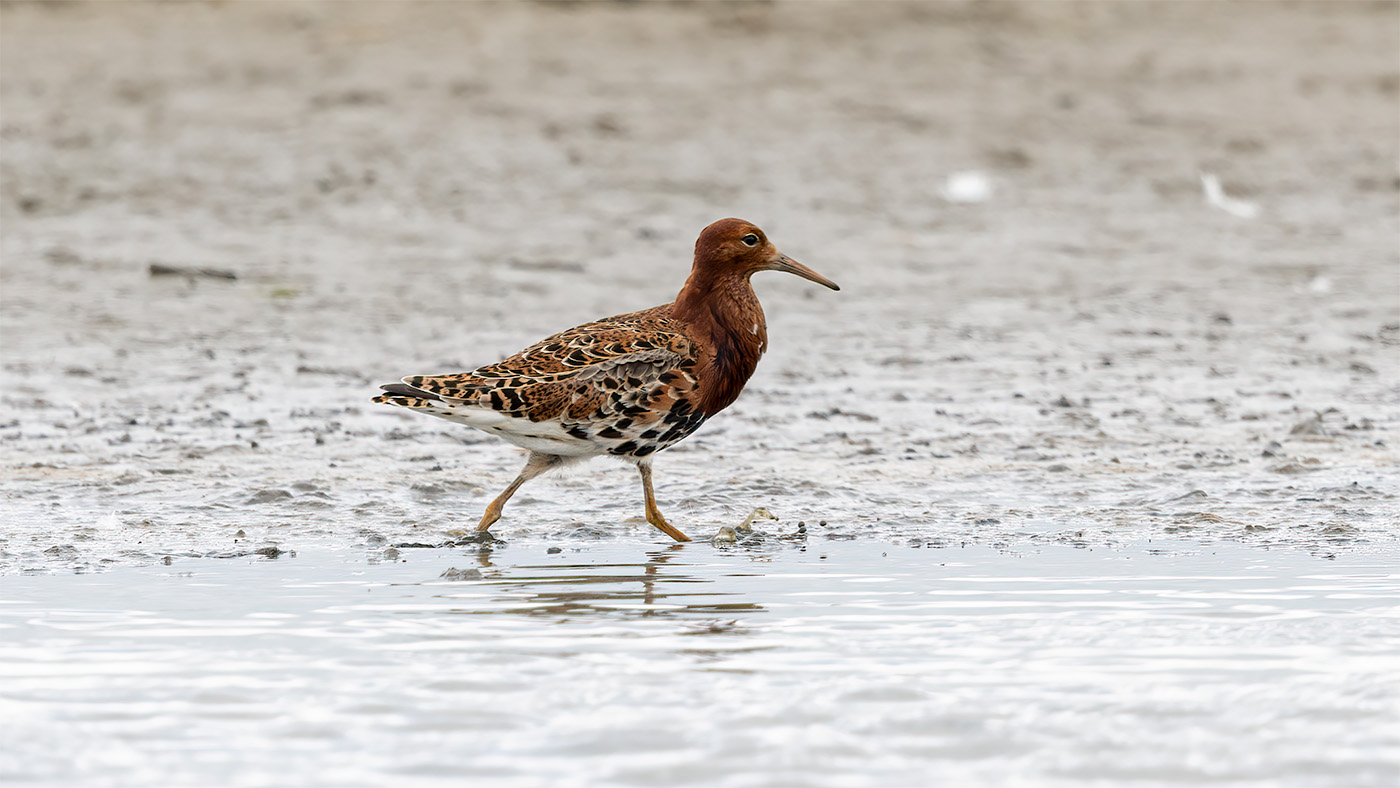 Ruff | Calidris pugnax | Photo made at the Ezumakeeg Zuid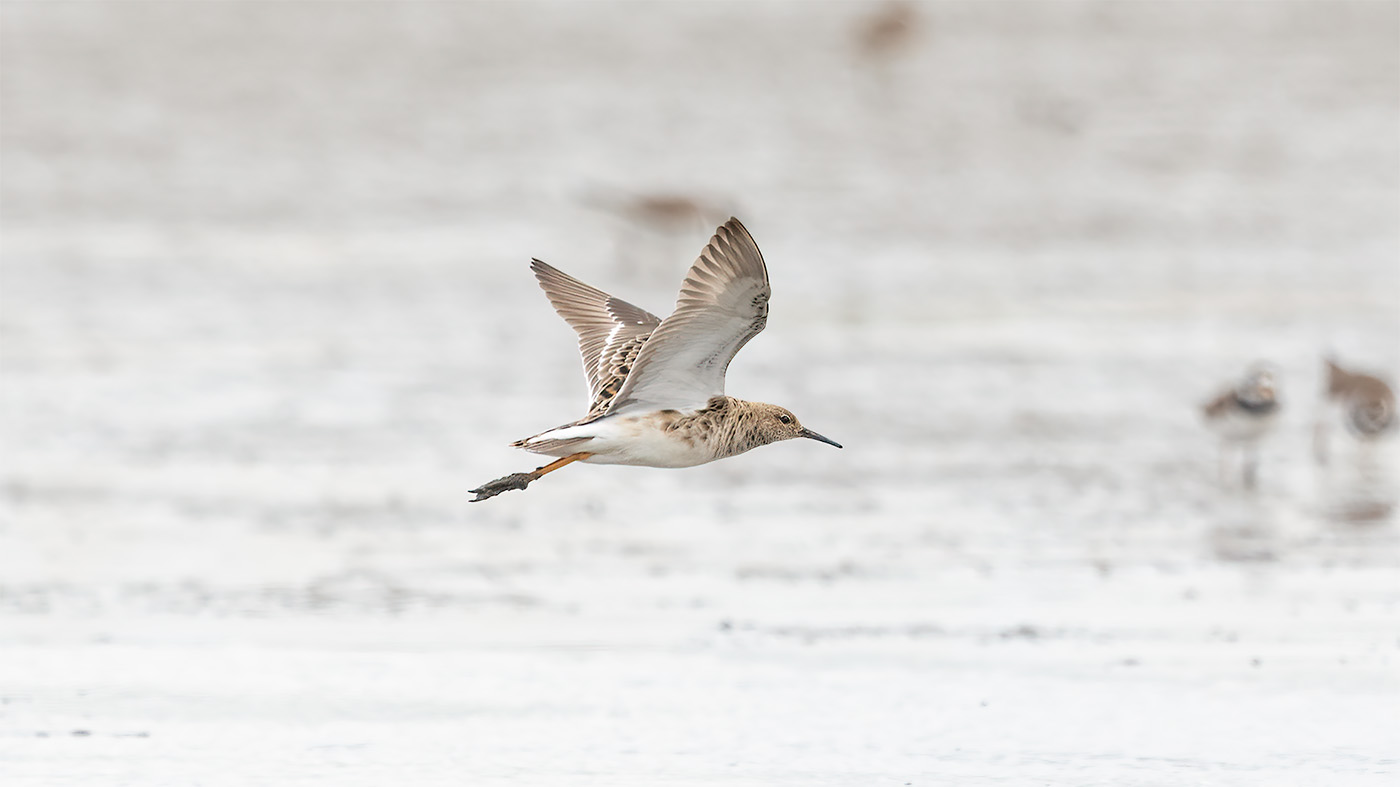 Ruff | Calidris pugnax | Photo made at the Ezumakeeg Zuid
Along the way we noted; Rook, Common House Martin, Common Swift and Common Gull. We arrived at the Diependal parking lot at 8.40 am. During the walk to the hide, a Western Yellow Wagtail was added. From the hut a Great Reed Warbler was eagerly noted. The Red-necked Grebes were also present. We also saw a Great Crested Grebe and Lesser Black-backed Gulls. The Whooper Swan was unfortunately not found. We now drove to Fochteloërveen, on the way we saw a Black Redstart. At 10.14 am we entered Fochteloërveen and immediately saw a White-tailed Eagle and a Meadow Pipit. The walk in front of the well-known place for the Whinchats started. During the walk, a Common Greenshank (100) flying over was added. There was no trace of the Whinchats and we had to search quite long for a Common Crane (101). We also noted Western Marsh Harrier (102) and Eurasian Teal (103). Back at the parking lot we were happy with the courtship of 2 Eurasian Wrynecks (104). While looking for a Whinchat, we found a Lesser Whitethroat (105). We searched even further for a Whinchat driving from the car but did not get further than a Icterine Warbler (106). It was time to leave Fochteloërveen and go to the Zuidlaardermeer area.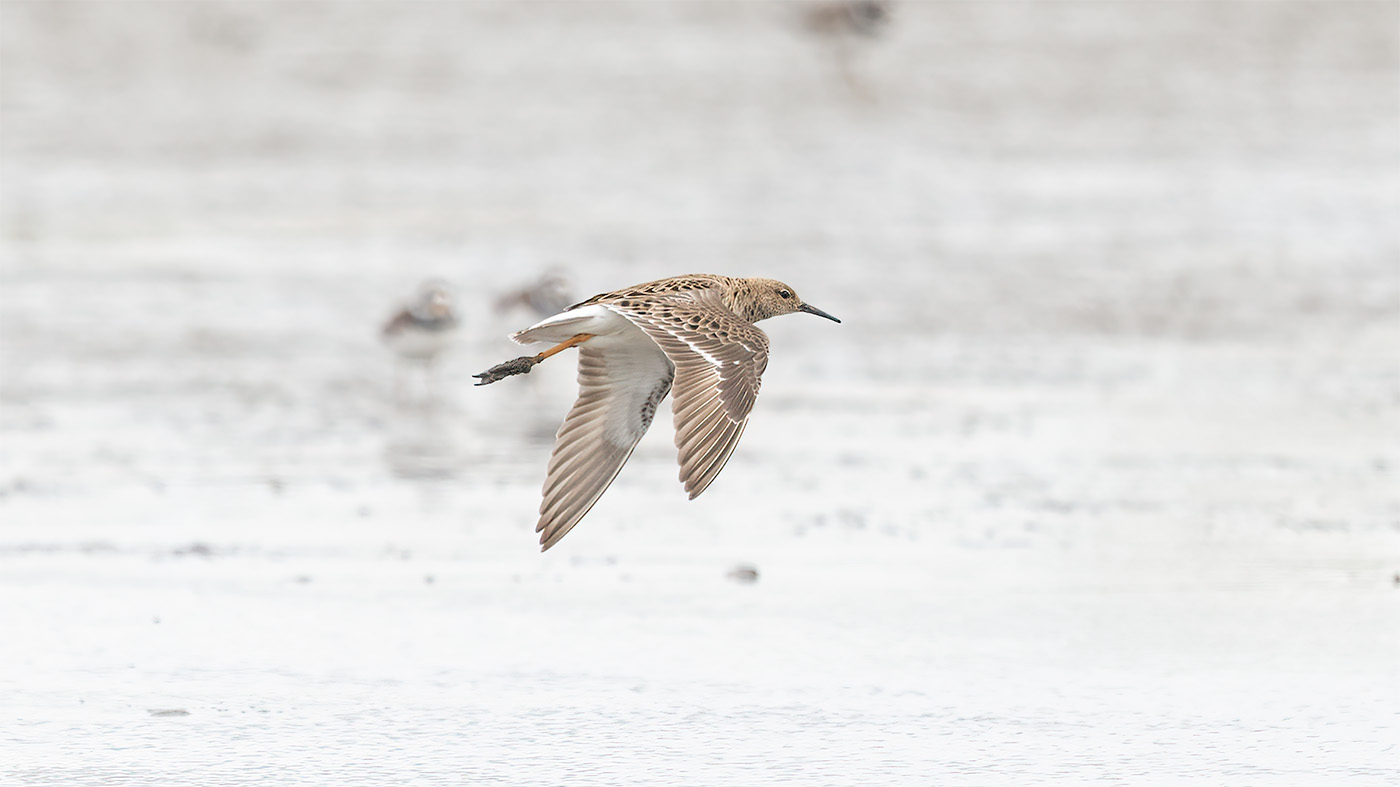 Ruff | Calidris pugnax | Photo made at the Ezumakeeg Zuid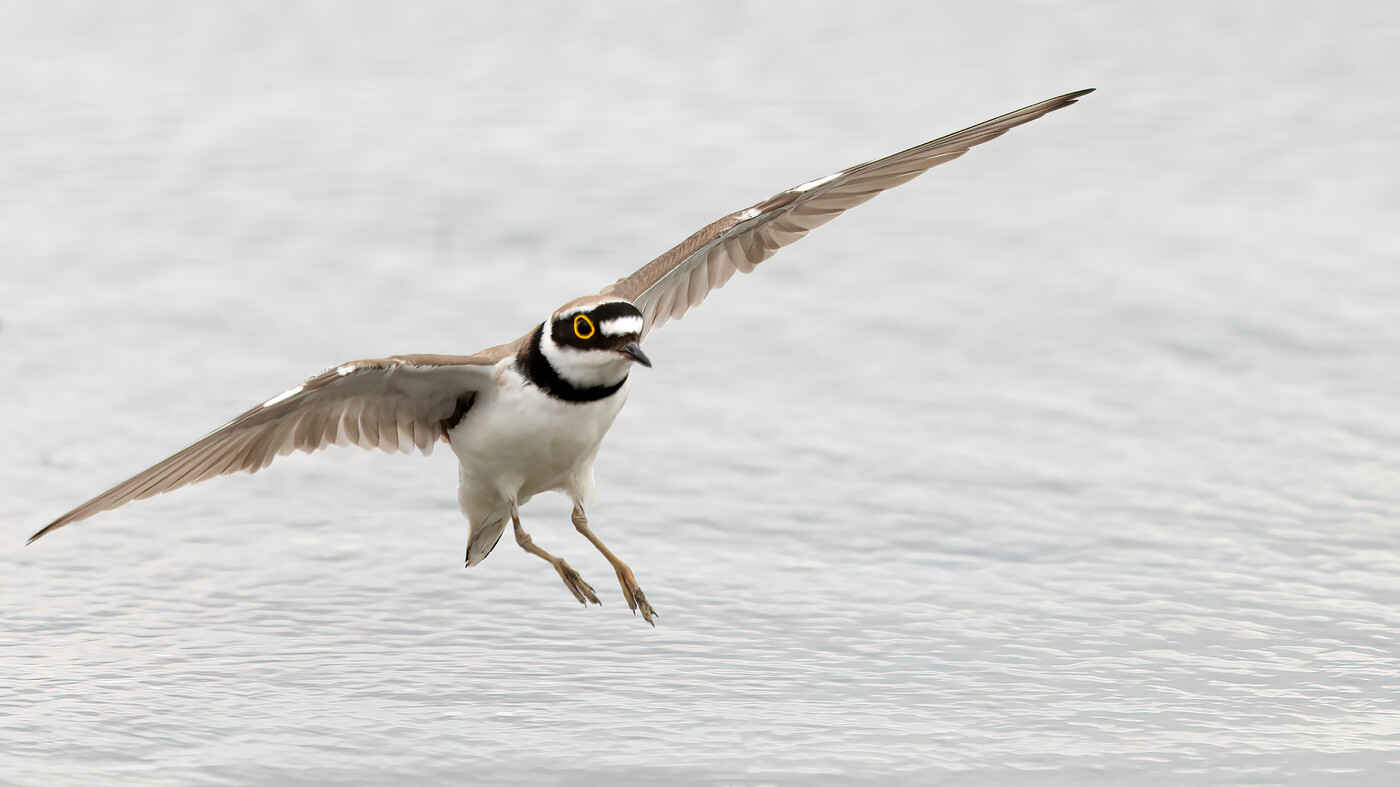 Little Ringed Plover | Charadrius dubius | Photo made at the Ezumakeeg Zuid
At 12.44 pm we arrived at the pumping station in the Onnerpolder. Along the way we were able to spot a Great Cormorant (107) and Eurasian Collared Dove (108). Almost immediately we saw the first Whiskered Terns (109). From the pumping station we saw Pied Avocet (110), Common Ringed Plover (111), Grey Plover (112), Spotted Redshank (113), Wood Sandpiper (114), Barnacle Goose (115), Garganey (116), Northern Shoveler (117), Eurasian Wigeon (118) , Black-necked Grebe (119), Little Gull (120), Black Tern (121), Common Tern (122), Common Shelduck (123) and Black-tailed Godwit (124). We were very happy with a Western Cattle Egret (125) and an undisclosed Caspian Tern (126). The Glossy Ibises were unfortunately untraceable. We now drove to the Onlanden for another try for a Whinchat and possibly the Glossy Ibis. The Whinchat (127) was credited exactly at 2 p.m. The Glossy Ibis was not found but we found the compensation in the form of a Eurasian Sparrowhawk (128) acceptable. A courting European Greenfinch (129) was also eagerly put on the list.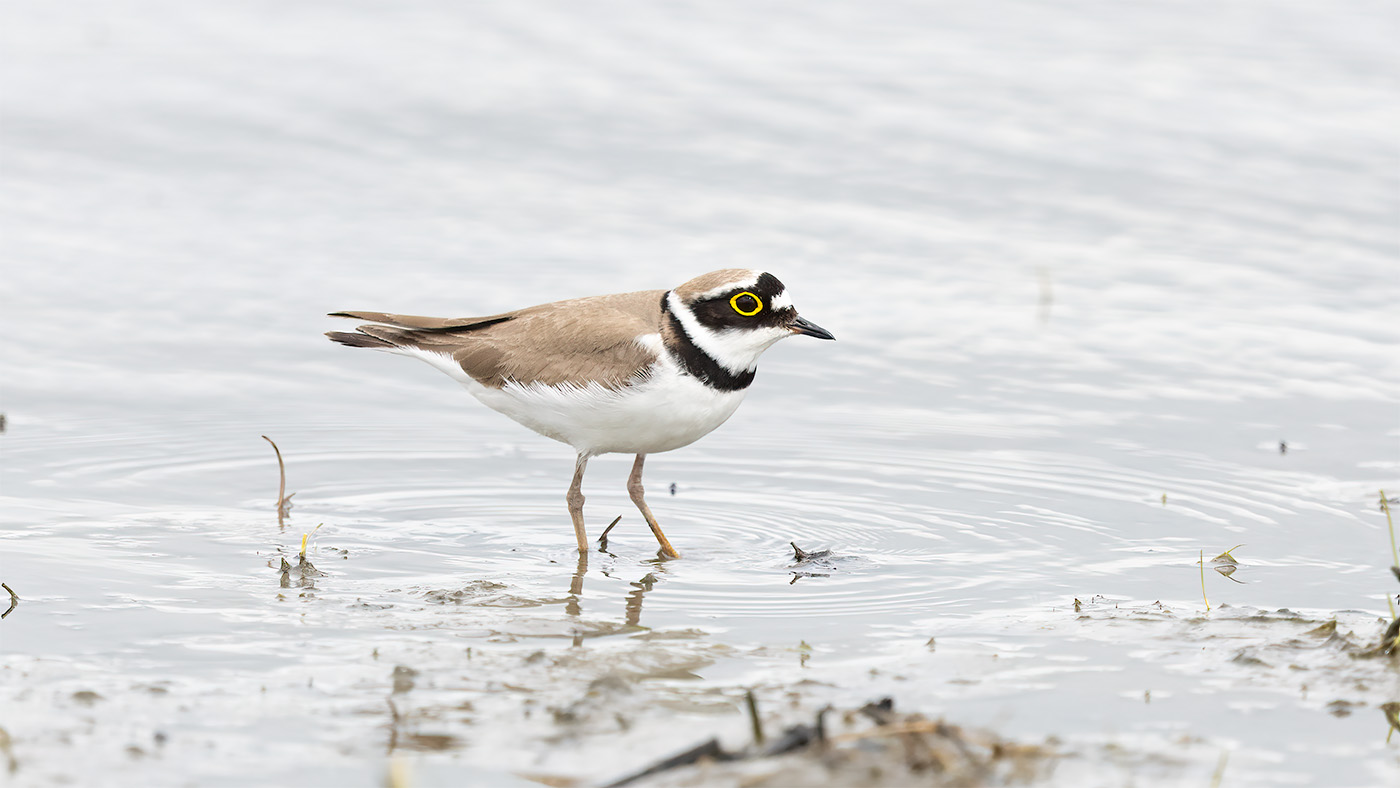 Little Ringed Plover | Charadrius dubius | Photo made at the Ezumakeeg Zuid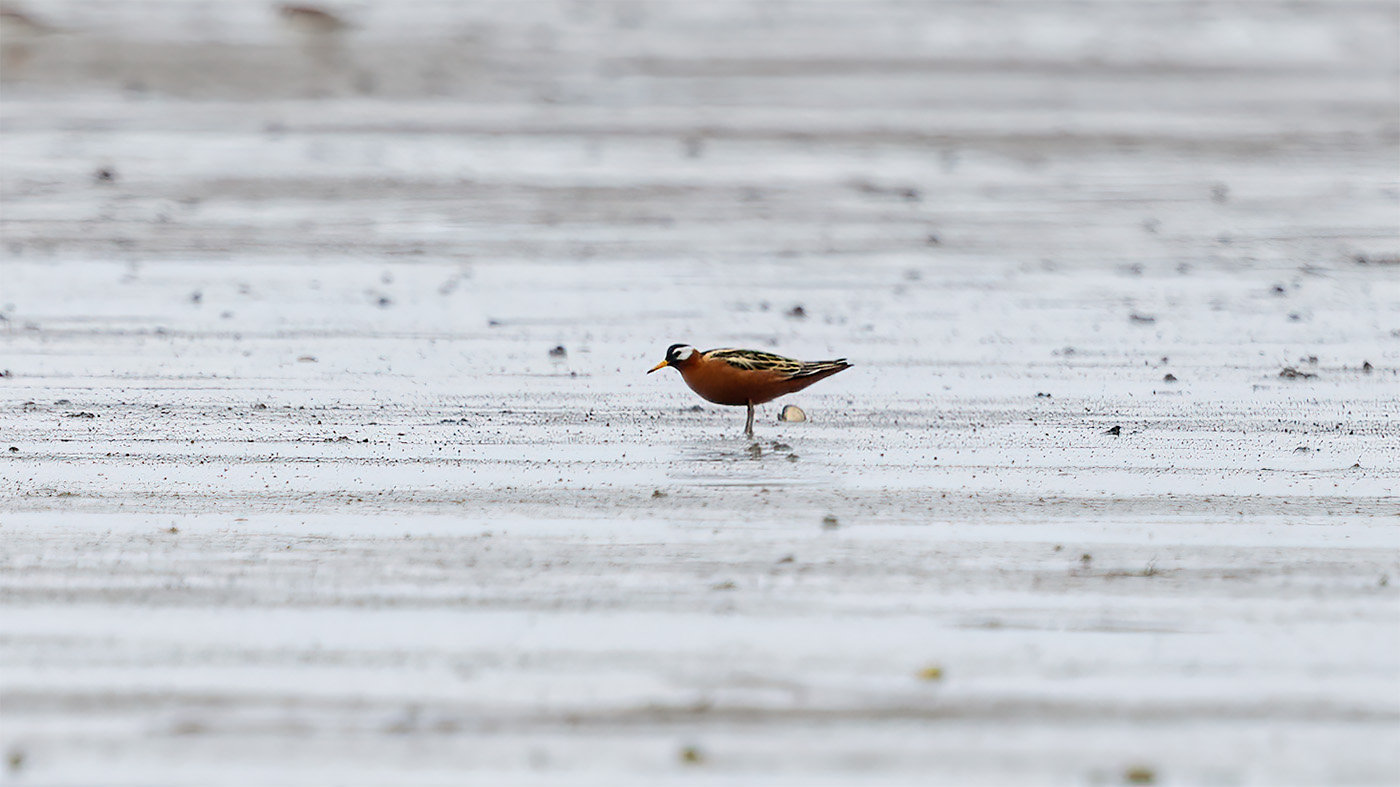 Red Phalarope | Phalaropus fulicarius | Photo made at Hoek van Bant
We drove quickly to the Lauwersmeer where we arrived at 14.55 at camping site De Pomp. Target species here were the Eurasian Penduline Tit and Bearded Reedling. The Eurasian Penduline Tit was unfortunately not seen but the Bearded Reedlings (130) did well. As a bonus, we also noted Eurasian Hobby (131) and Marsh Warbler (132). It was now the Ezumakeeg's turn and we started in the northern part. Ruff (133), Northern Pintail (134), Great Black-backed Gull (135) and Black-winged Stilt (136) were credited here. The southern part was very thin and we only saw a Bar-tailed Godwit (137) that was new to the list. The poor score of the southern Keeg was made up for during the visit to the Bochtjesplaat. A true waders paradise with Marsh Sandpiper (138), Temminck's Stint (139), Sanderling (140), Green Sandpiper (141), Dunlin (142), Curlew Sandpiper (143), Whimbrel (144), and Little Stint (145).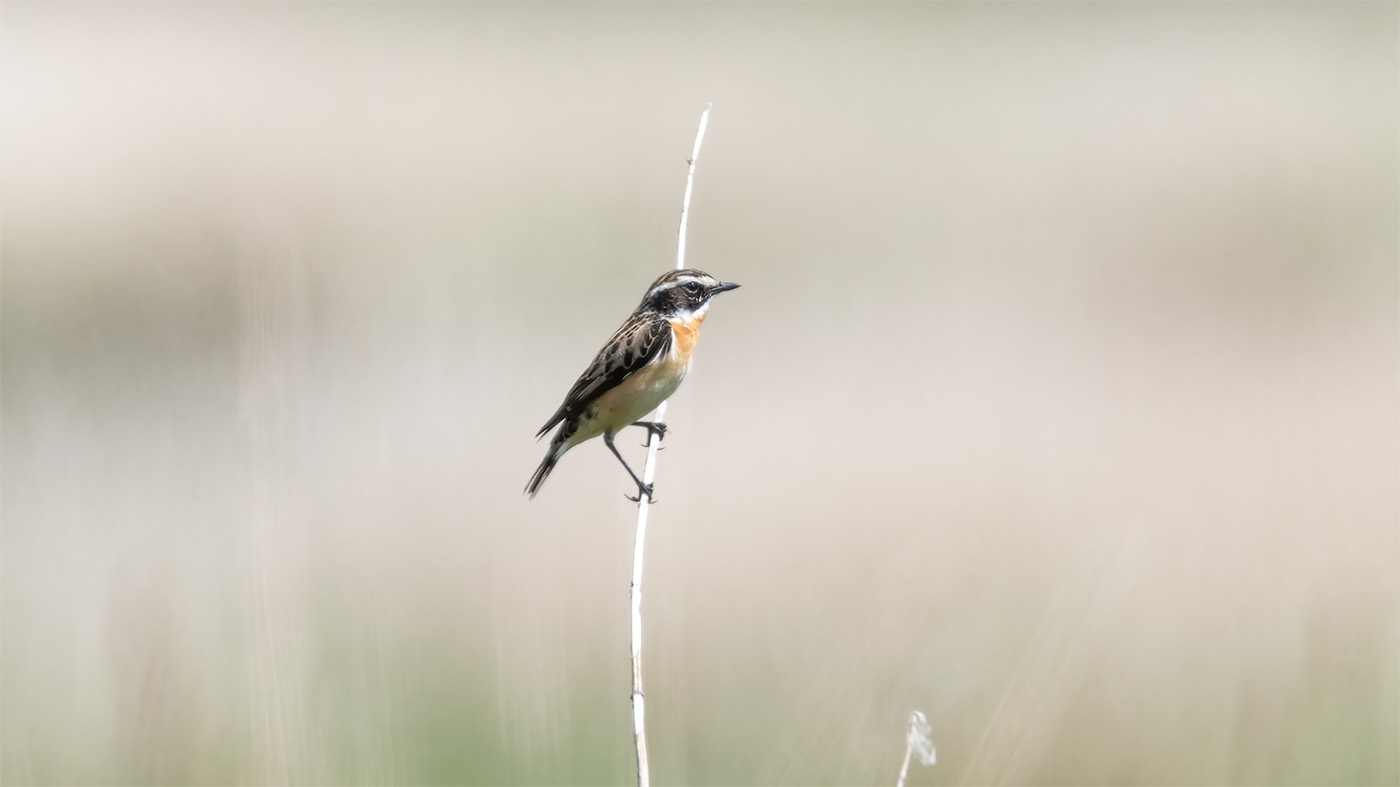 Whinchat | Saxicola rubetra | Photo made at De Onlanden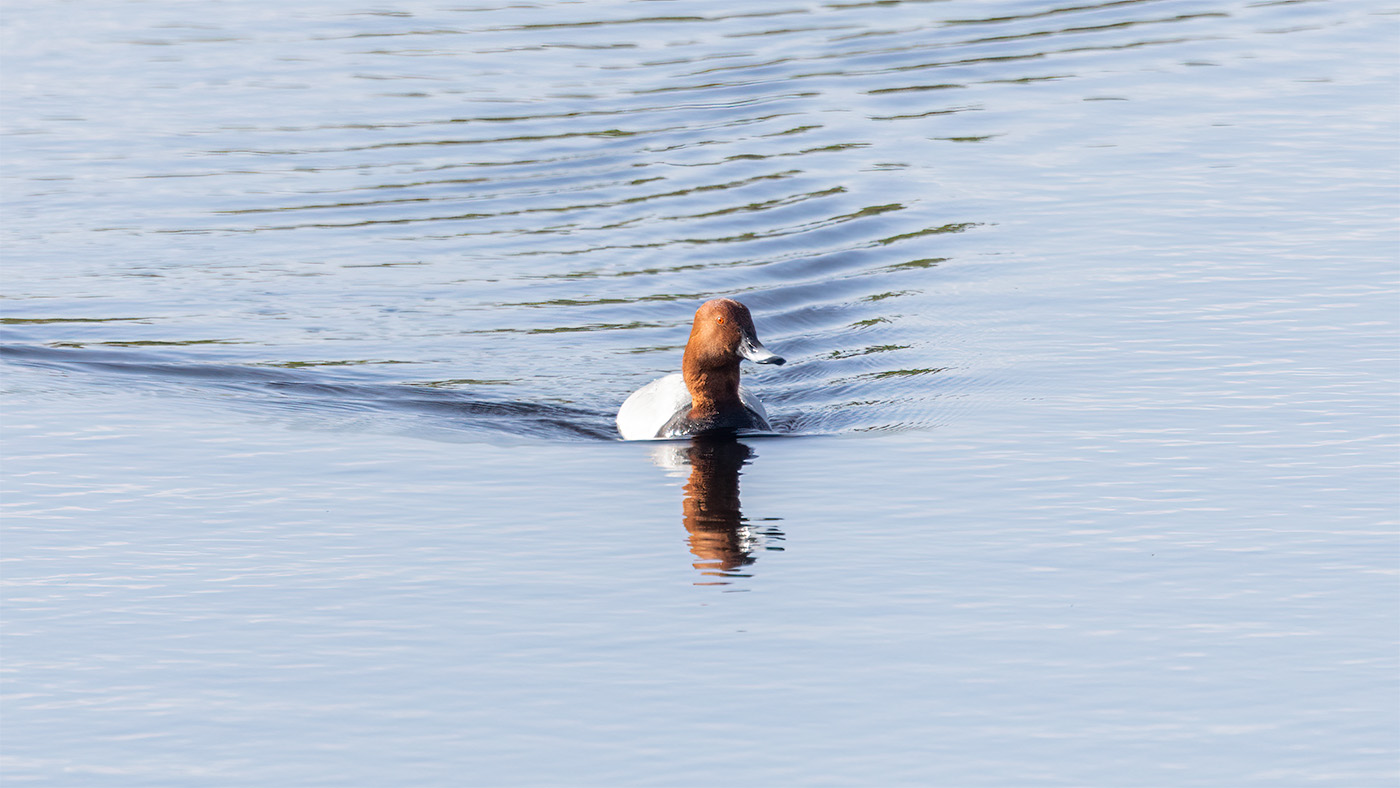 Common Pochard | Aythya ferina | Photo made at Diependal
Happy with this waders violence, we drove to the Bantpolder. The Eurasian Tree Sparrow failed here and we only saw the Brant Goose (146). While we were here, a Broad-billed Sandpiper was reported at the spot we had as the next location. This couldn't be better at less than 1.5 km drive. We were quickly on the dike that offers a view over the Wadden Sea. Unfortunately, the Broad-billed Sandpiper had already flown up, but it should still be there. The Red Phalarope (147) that has been here for a while was fortunately still there. We also saw Ruddy Turnstone (148), Common Eider (149), European Herring Gull (150) and Red Knot (151). It was Rommert Cazemier who rediscovered the Broad-billed Sandpiper (152).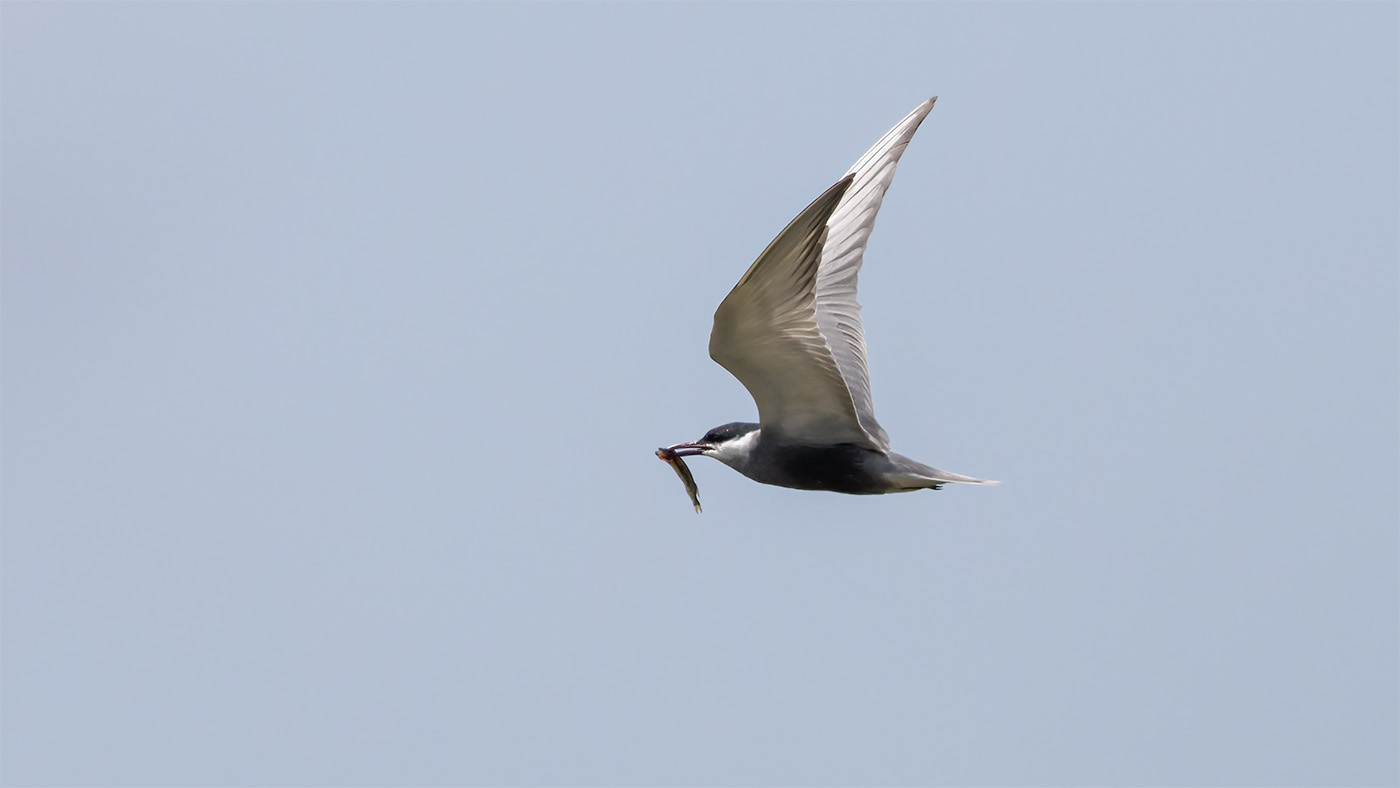 Whiskered Tern | Chlidonias hybrida | Photo made at the Onnerpolder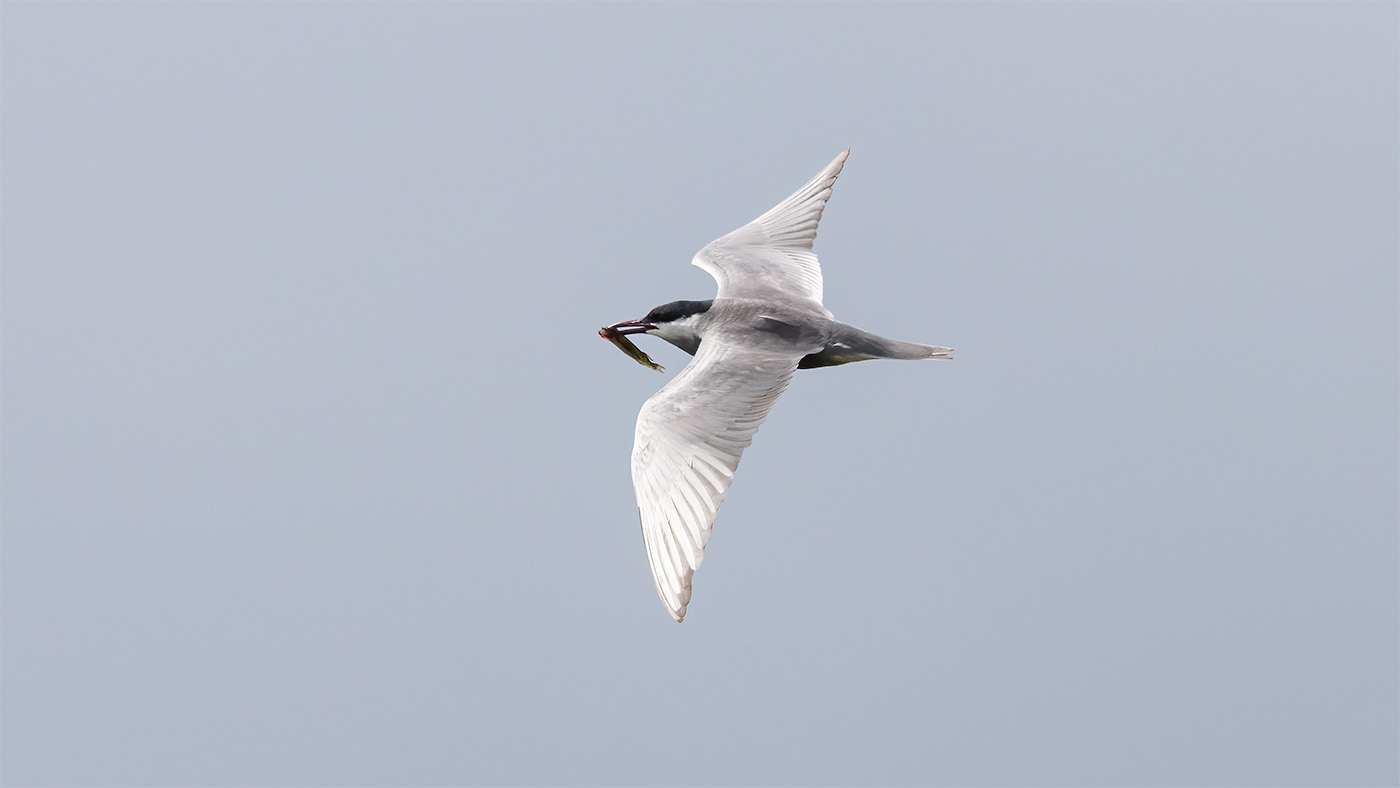 Whiskered Tern | Chlidonias hybrida | Photo made at the Onnerpolder
It was now 5 pm and we didn't have much time left, we had to be in Ureterp by 6 pm. We still missed Dunnock, Common Goldeneye and Common Nightingale. Fortunately, a Dunnock (153) was found near the Lauwersoog. A singing Common Nightingale (154) made us happy. We couldn't find the Common Goldeneye anymore. It was time to drive to the bird and mammal sanctuary De Fûgelhelling in Ureterp for the awards ceremony and dinner. On the way in Oudwoude was stopped by to pick up my car. Alwin would drive home after the award ceremony. At exactly 6 pm we parked the cars at Ureterp. The first prize went to Karel Hoogteyling for the discovery of a Collared Flycatcher on Vlieland.
Our score of 154 species is a new personal best. We look back on a successful event that hopefully will take place many more times in the future.
Overview sightings by time of appearance
| | | | | | |
| --- | --- | --- | --- | --- | --- |
| 01. Eurasian Bittern | 28. Tree Pipit | 55. Common Chiffchaff | 82. Eurasian Spoonbill | 109. Whiskered Tern | 136. Great Black-backed Gull |
| 02. Sedge Warbler | 29. Eurasian Blackcap | 56. Eurasian Golden Oriole | 83. Red-backed Shrike | 110. Pied Avocet | 137. Bar-tailed Godwit |
| 03. Eurasian Reed Warbler | 30. Common Redstart | 57. Sand Martin | 84. Mute Swan | 111. Common Ringed Plover | 138. Marsh Sandpiper |
| 04. Common Grasshopper Warbler | 31. Great Tit | 58. Spotted Flycatcher | 85. Zwarte Mees | 112. Grey Plover | 139. Temminck's Stint |
| 05. Savi's Warbler | 32. European Pied Flycatcher | 59. Common Wood Pigeon | 86. Goldcrest | 113. Spotted Redshank | 140. Sanderling |
| 06. Gadwall | 33. Eurasian Wren | 60. Black-headed Gull | 87. Common Firecrest | 114. Wood Sandpiper | 141. Green Sandpiper |
| 07. Common Redshank | 34. Eurasian Blue Tit | 61. Great Spotted Woodpecker | 88. Rook | 115. Barnacle Goose | 142. Dunlin |
| 08. Northern Lapwing | 35. Short-toed Treecreeper | 62. Woodlark | 89. Common House Martin | 116. Western Cattle Egret | 143. Curlew Sandpiper |
| 09. Bluethroat | 36. Wood Warbler | 63. Northern Wheatear | 90. Common Swift | 117. Garganey | 144. Whimbrel |
| 10. Eurasian Coot | 37. Common Reed Bunting | 64. Black Woodpecker | 91. Common Gull | 118. Northern Shoveler | 145. Little Stint |
| 11. Eurasian Oystercatcher | 38. Common Whitethroat | 65. Eurasian Nuthatch | 92. Western Yellow Wagtail | 119. Eurasian Wigeon | 146. Brant Goose |
| 12. Little Owl | 39. Common Chaffinch | 66. Barn Swallow | 93. Great Reed Warbler | 120. Black-necked Grebe | 147. Red Phalarope |
| 13. Barn Owl | 40. Tufted Duck | 67. Grey Heron | 94. Red-necked Grebe | 121. Little Gull | 148. Ruddy Turnstone |
| 14. Common Cuckoo | 41. Water Rail | 68. Long-tailed Tit | 95. Lesser Black-backed Gull | 122. Black Tern | 149. Common Eider |
| 15. Eurasian Woodcock | 42. Little Grebe | 69. Little Ringed Plover | 96. Great Crested Grebe | 123. Caspian Tern | 150. Red Knot |
| 16. Greylag Goose | 43. Common Moorhen | 70. Willow Tit | 97. Black Redstart | 124. Common Tern | 151. Broad-billed Sandpiper |
| 17. Song Thrush | 44. Great Egret | 71. Common Starling | 98. Meadow Pipit | 125. Common Shelduck | 152. European Herring Gull |
| 18. European Robin | 45. Garden Warbler | 72. Stock Dove | 99. White-tailed Eagle | 126. Black-tailed Godwit | 153. Dunnock |
| 19. Common Snipe | 46. Common Buzzard | 73. House Sparrow | 100. Common Greenshank | 127. European Greenfinch | 154. Common Nightingale |
| 20. European Nightjar | 47. White Stork | 74. Eurasian Magpie | 101. Western Marsh Harrier | 128. Whinchat | |
| 21. Eurasian Skylark | 48. Hawfinch | 75. Western Jackdaw | 102. Eurasian Teal | 129. Eurasian Sparrowhawk | |
| 22. European Stonechat | 49. Mallard | 76. Marsh Tit | 103. Common Crane | 130. Marsh Warbler | |
| 23. Northern Goshawk | 50. White Wagtail | 77. Yellowhammer | 104. Eurasian Wryneck | 131. Eurasian Hobby | |
| 24. Eurasian Curlew | 51. Carrion Crow | 78. Common Linnet | 105. Lesser Whitethroat | 132. Bearded Reedling | |
| 25. Mistle Thrush | 52. Common Sandpiper | 79. European Goldfinch | 106. Icterine Warbler | 133. Ruff | |
| 26. Common Blackbird | 53. Common Pochard | 80. Northern Raven | 107. Great Cormorant | 134. Northern Pintail | |
| 27. Willow Warbler | 54. Eurasian Jay | 81. Common Kestrel | 108. Eurasian Collared Dove | 135. Black-winged Stilt | |