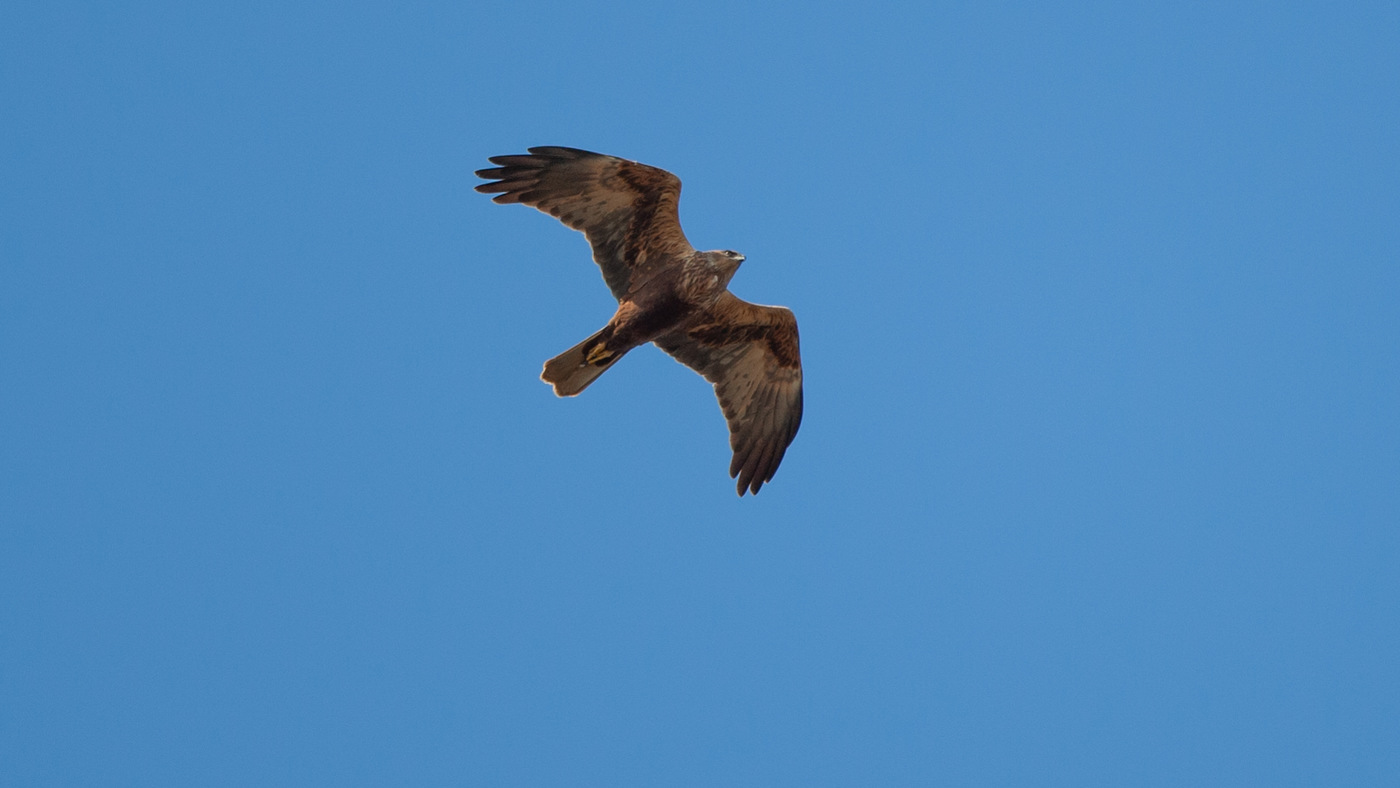 Western Marsh Harrier | Circus aeruginosus
With a long weekend ahead and what reasonable predictions of wind I will spent most of the Easter weekend at the Kamperhoek. Saturday morning I get up at 5.45 am to a carpool place in Huizen where I pick up Pieter & Maartje. Half an hour later we arrive at the migration site where Ico already listed the first birds. The wind is due north and it feels very cold. The car is parked in a way so that we can shelter behind it. The telescopes are prepared and counting can begin.
The White Wagtails fly nice and there is a quick first Marsh Harrier seen. A Little Ringed Plover flies right over the migration site and this is my first this year. An Avocet flew in on his own and remained for a while sitting on the beach behind the migration site. Halfway through the first hour it begins to snow and it lasts up to 9 o'clock. The first Mediterranean Gull of the season is counted. A Water Pipit is heard and seen, a scarce species in contrast to other years. A large group of about 450 Barnacle Geese are coming from the other side of the IJsselmeer and passes the migration site.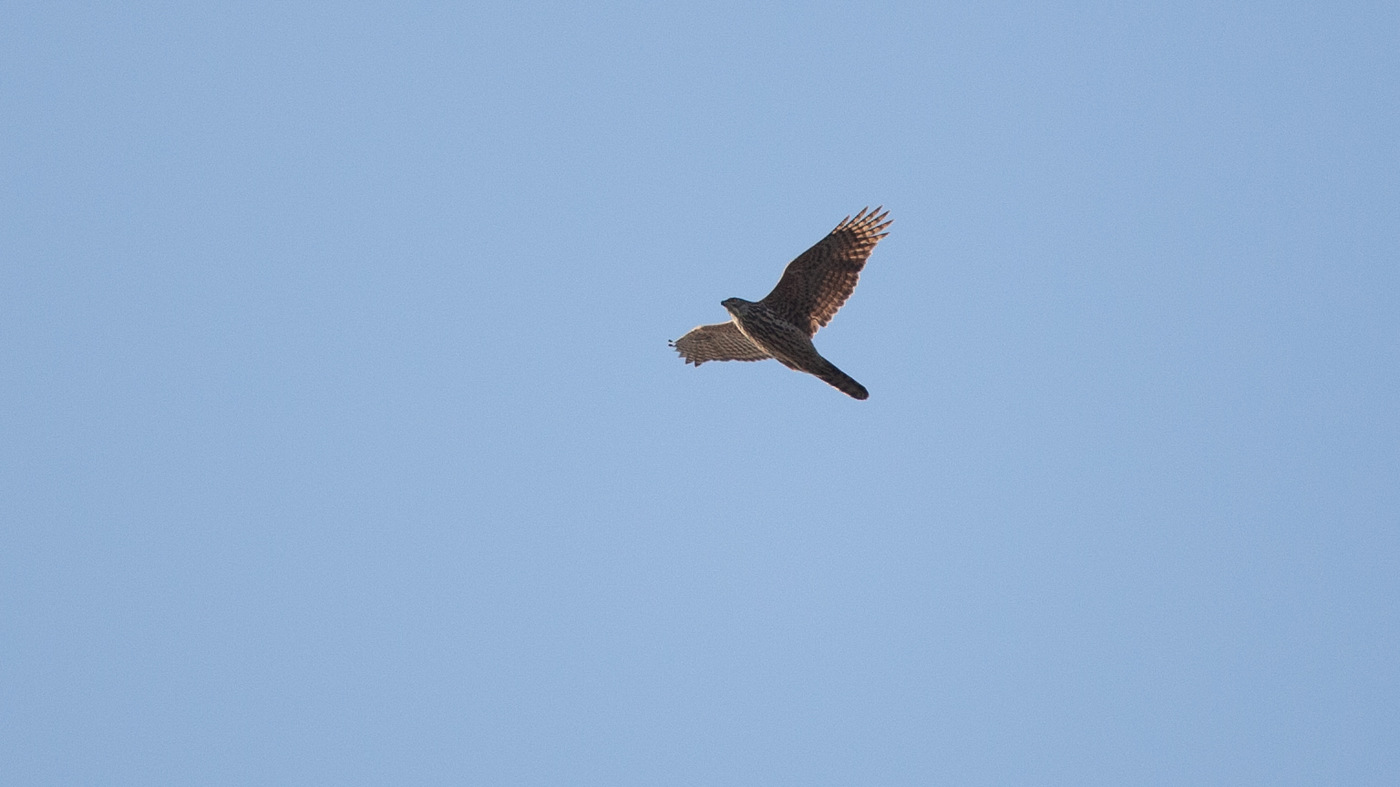 Northern Goshawk | Accipiter gentilis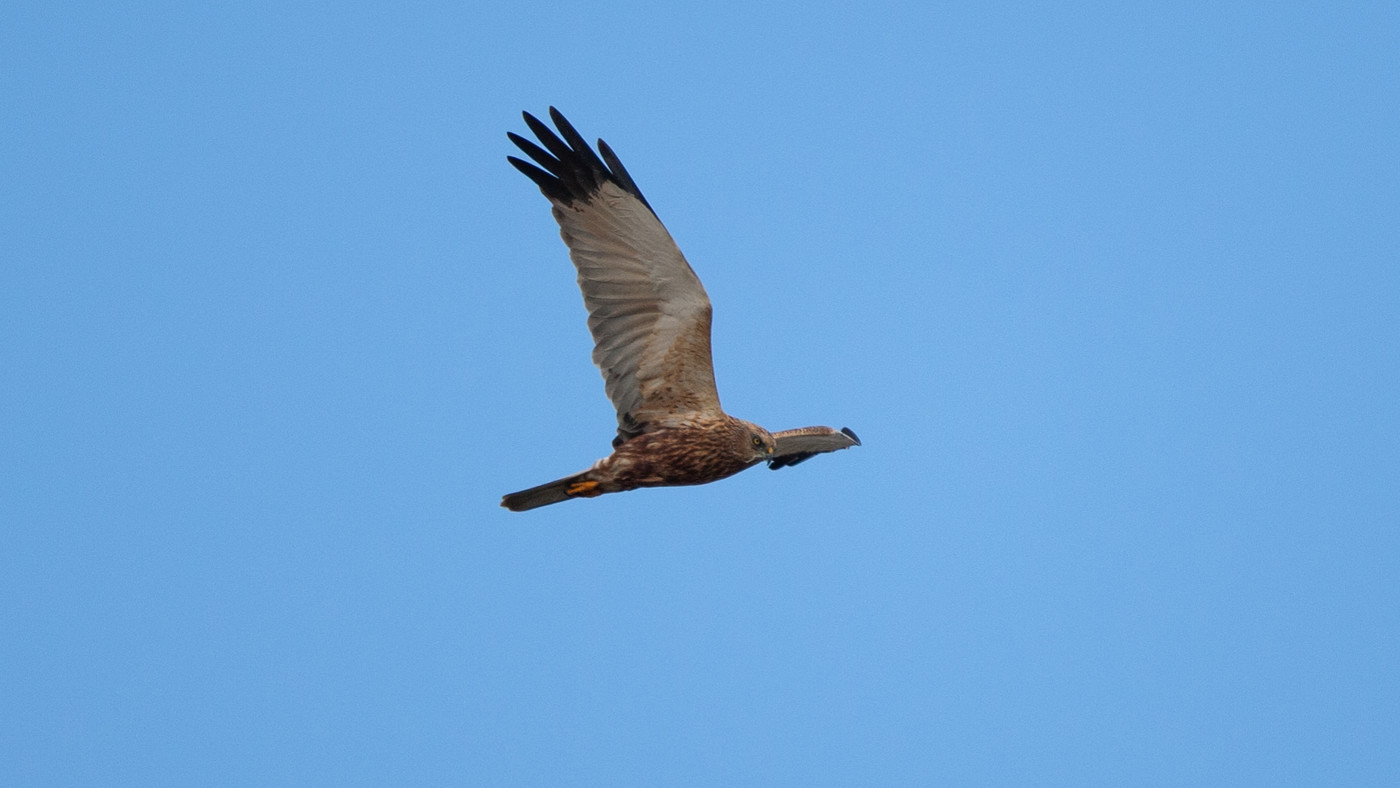 Western Marsh Harrier | Circus aeruginosus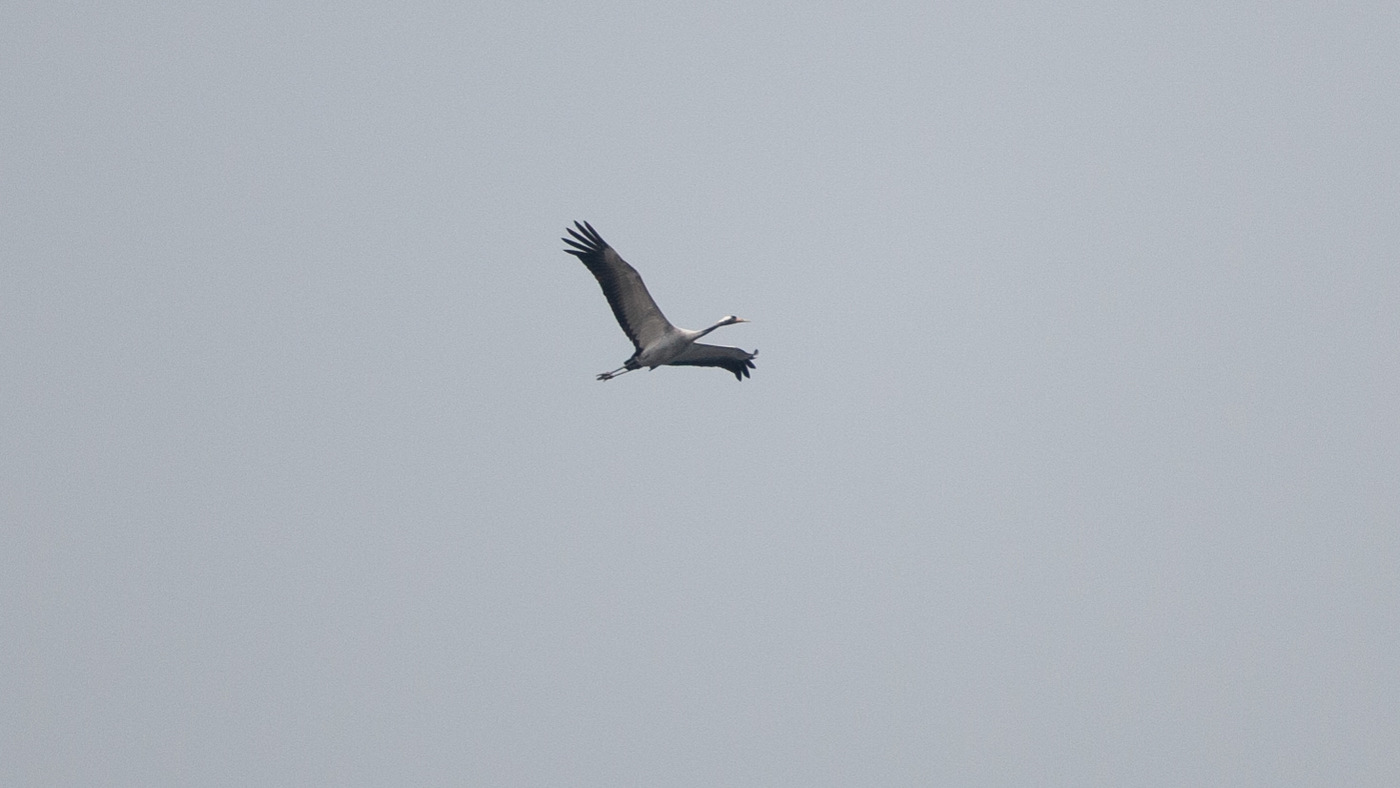 Common Crane | Grus grus
It remains very cold and because no large numbers of birds fly anymore we stop counting at 12:30 pm. For an overview of the complete count click here. Before I go home we visit the Taiga Bean Goose that sat near Hilversum. The bird is found quickly and as a bonus, we see here a third calendar year White-tailed Eagle fly over. We also looked for a Pied Wagtail but could not succeed.
The clock is put forward again and this means sleeping an hour later because it is later light in the morning. I drive away from Uden at 5.45 am and during the ride it is clear and dry. When I drive up the Visvijverweg at the migration site it starts snowing. On the migration site Ico present again and there's a chilly north wind. Despite the snow nice numbers of White Wagtails are flying and in the first hour there are 100 counted. My first Common Sandpiper of the year passes the migration site. In the second hour, 6 Western Marsh Harriers are counted, the bad weather seems not to stop them. After 9 o'clock it stops snowing and it clears up.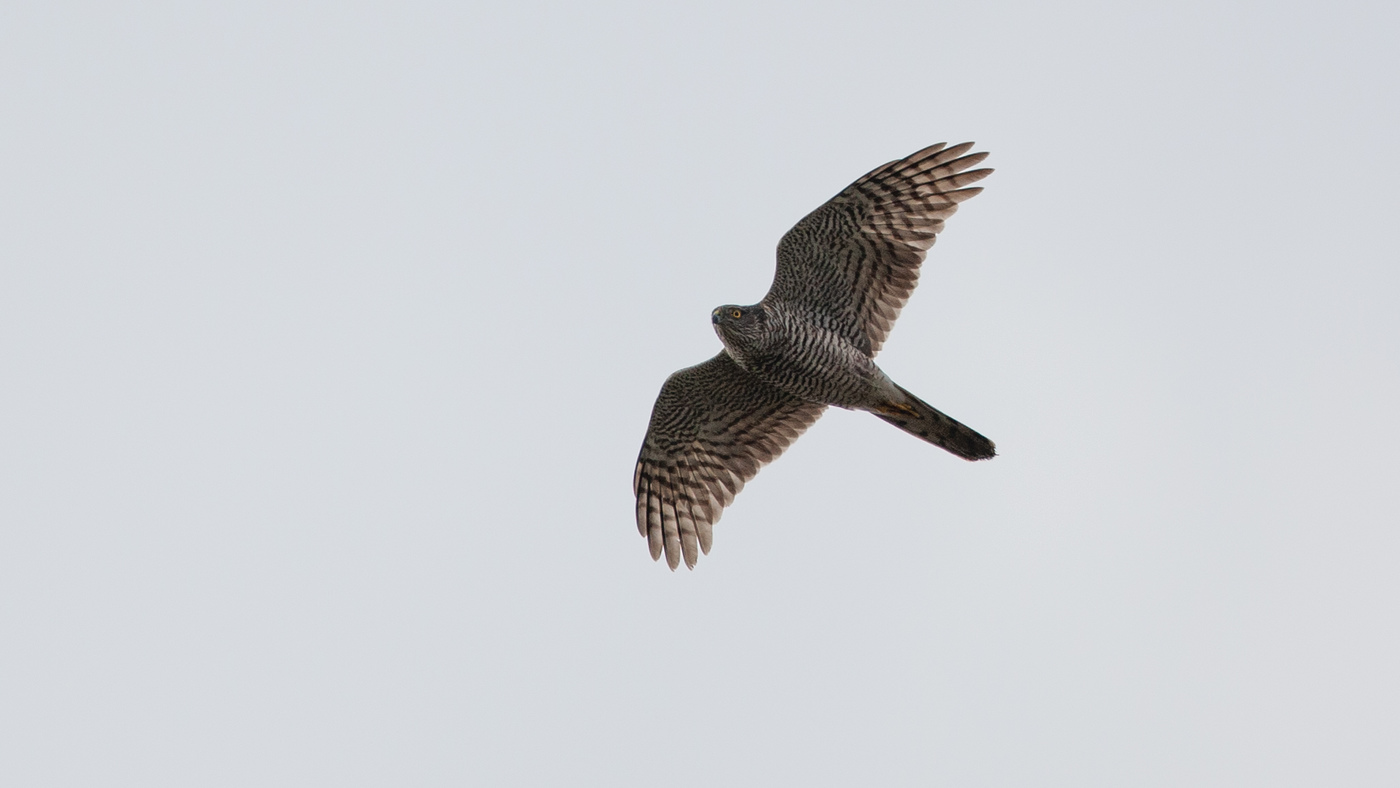 Eurasian Sparrowhawk | Accipiter nisus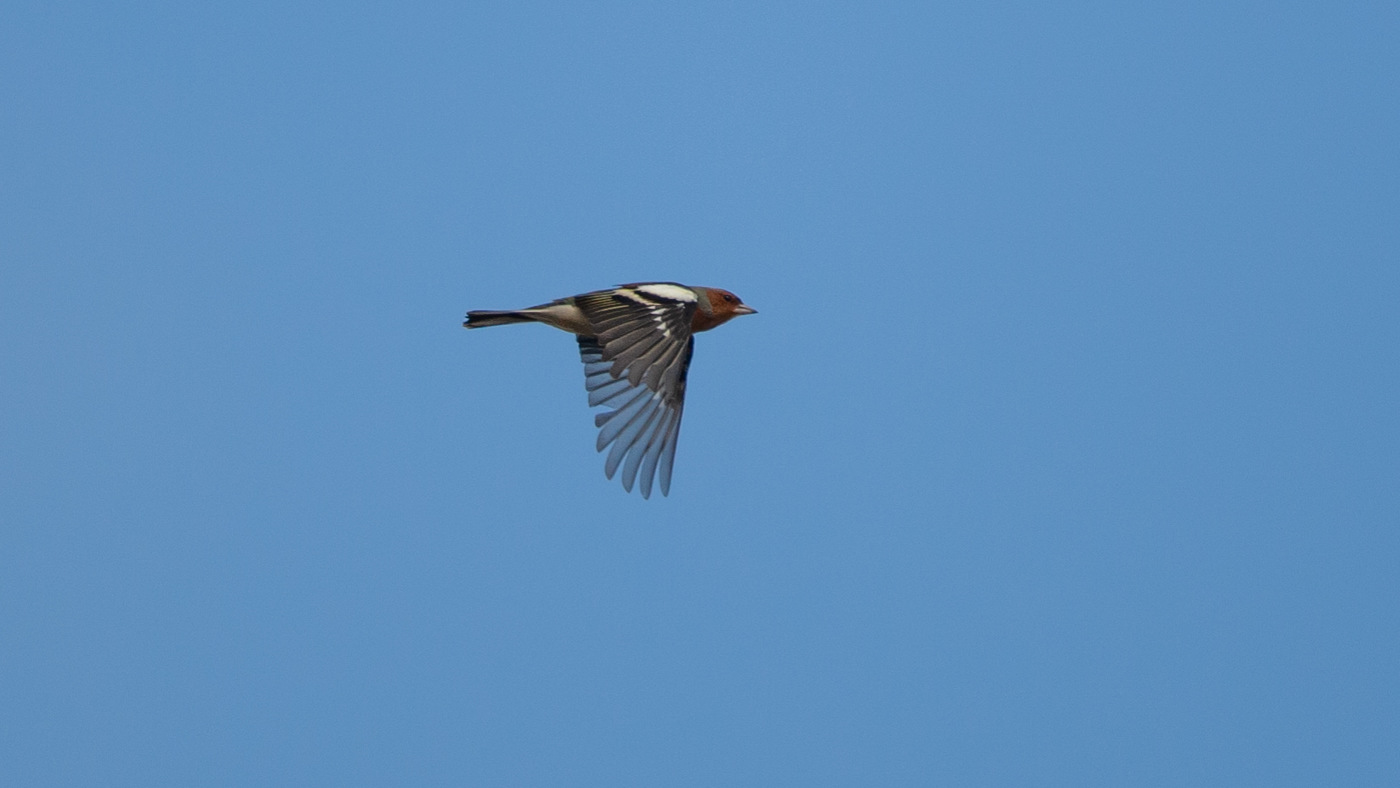 Common Chaffinch | Fringilla coelebs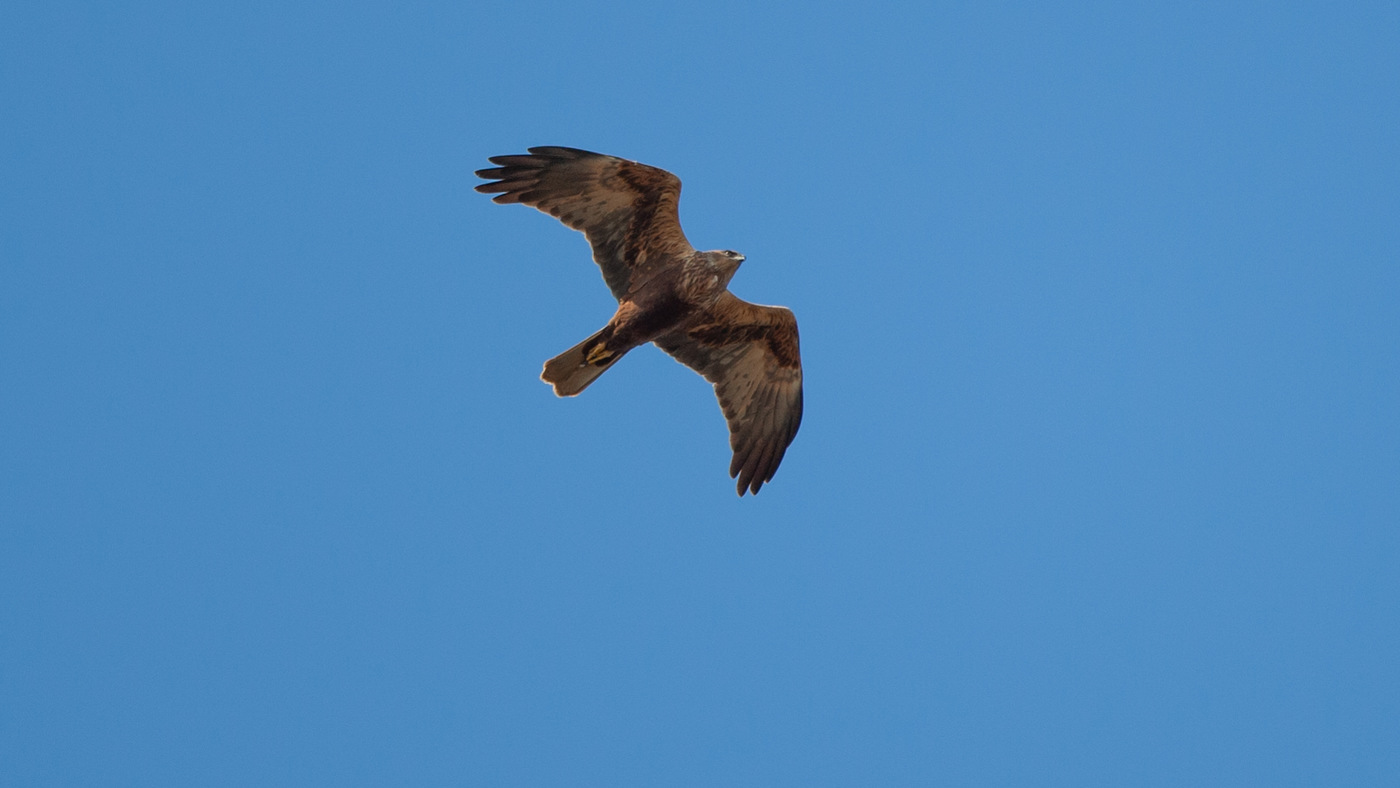 Western Marsh Harrier | Circus aeruginosus
Now we see groups of Blue Tits passing the migration site, the birds are fighting against the north wind but manage to cross the Ketelmeer. A total of 120 are counted today. The numbers of Black-headed Gulls begin to increase significantly. A Raven passes the migration site, we had the first one in 2010 at the Kamperhoek. Now we see them regularly and it's actually not unusual anymore. A Merlin passes with great speed. A Red Kite is observed and an hour later we see another one. This is the eleventh of March, and that is not a wrong number. A little after 13:00 hour, 2 Cranes are seen at high altitude. The numbers of birds decline now and I decide to stop at 14.00 hour. For a complete overview of the count click here.
Sunday evening, the weather forecasts for the next day is watched and it looks good. A northeast wind is predicted and there won't be many clouds. With good spirits I leave at 5.45 am from Uden direction Huizen where I pick up Pieter & Maartje. At 6.10 am we arrive at the migration site and there is nobody there. There is indeed a northeast wind, and we are witnessing a beautiful sunrise. Also the birds are awake and fly in good numbers. Groups of Meadow Pipits and White Wagtails pass the migration site and the Starlings are also doing well. In the second hour groups of Tits start to migrate. In the beginning these are particular Blue Tits but as it becomes later in the morning the Great Tits are in the majority. There are occasional groups of around 50 Great Tits counted. This continues and in total we count 797 Great- and 325 Blue Tits. This I have not seen in the spring at the Kamperhoek!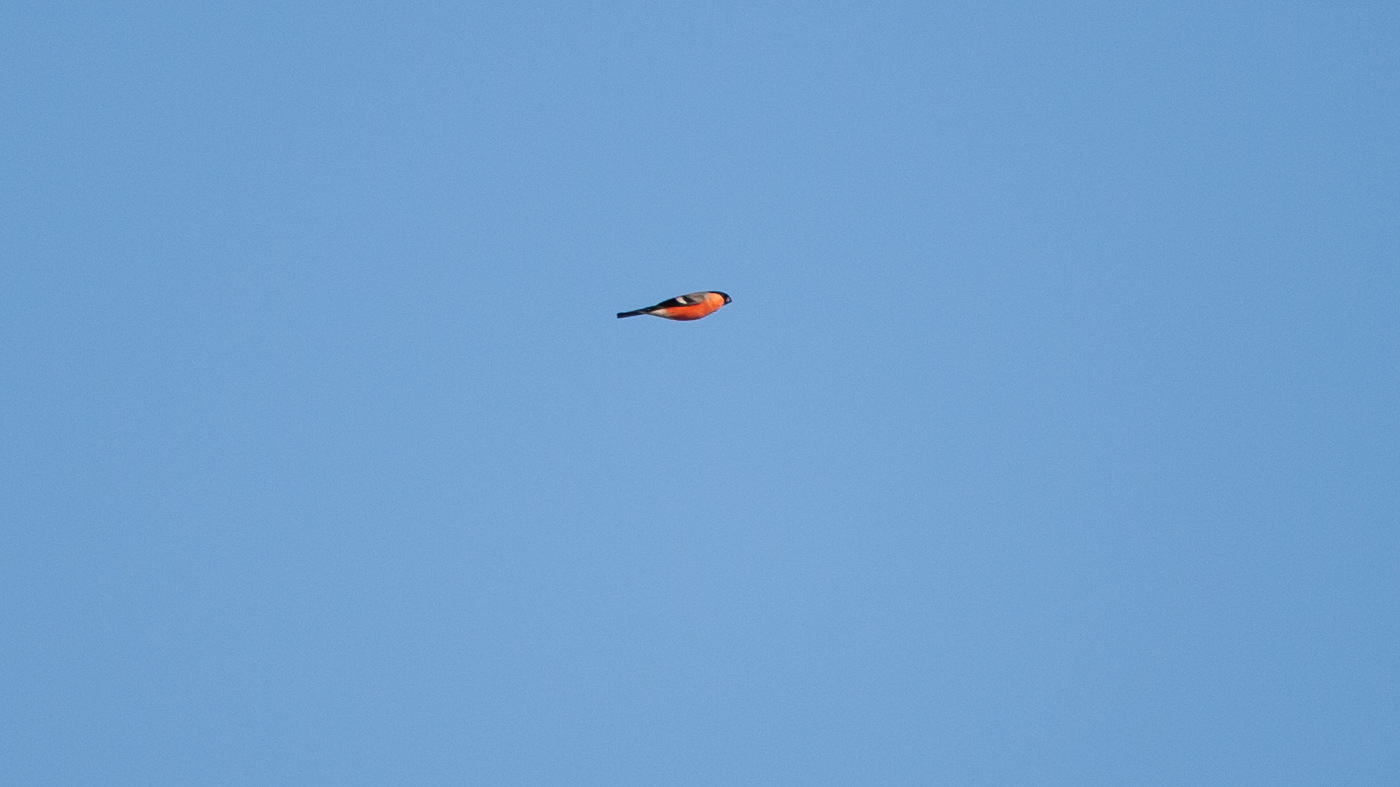 Eurasian Bullfinch | Pyrrhula pyrrhula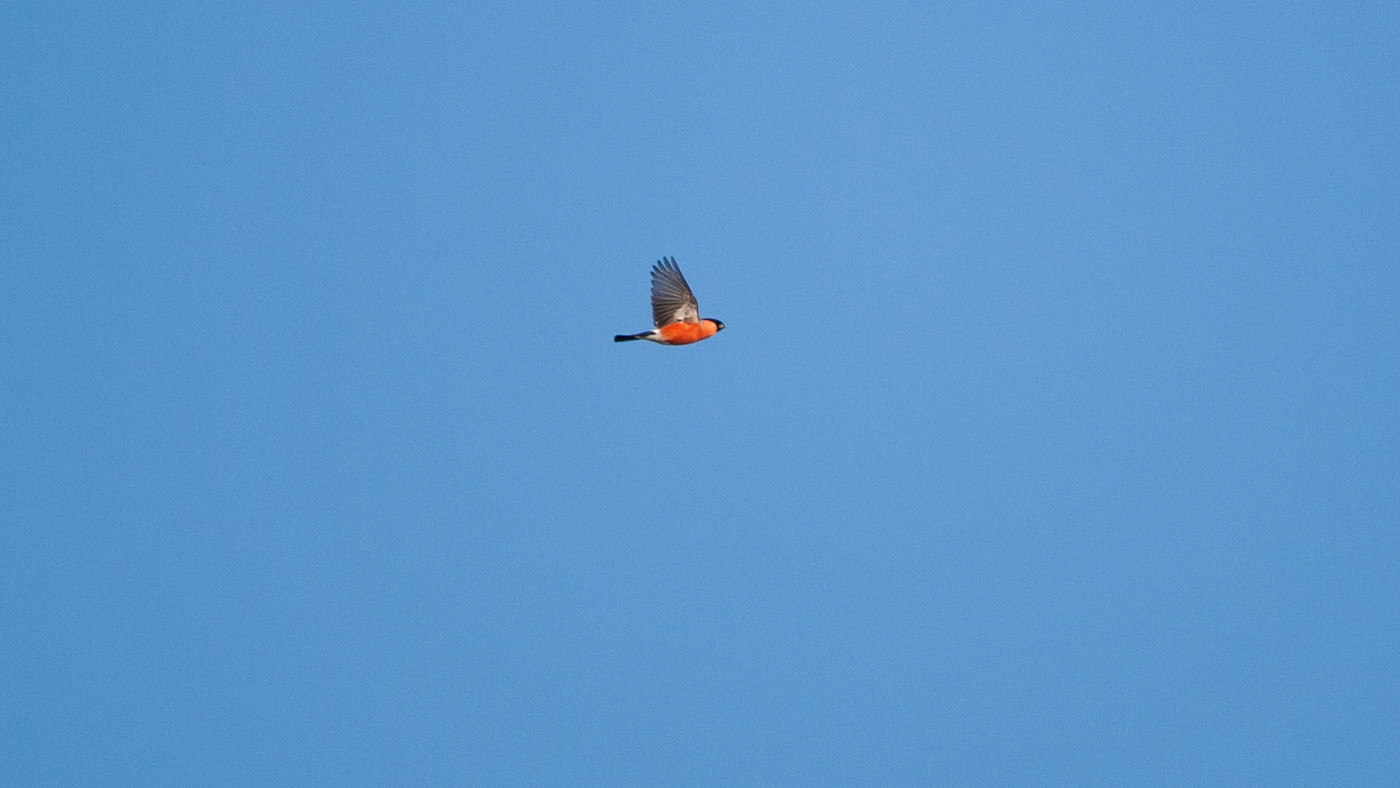 Eurasian Bullfinch | Pyrrhula pyrrhula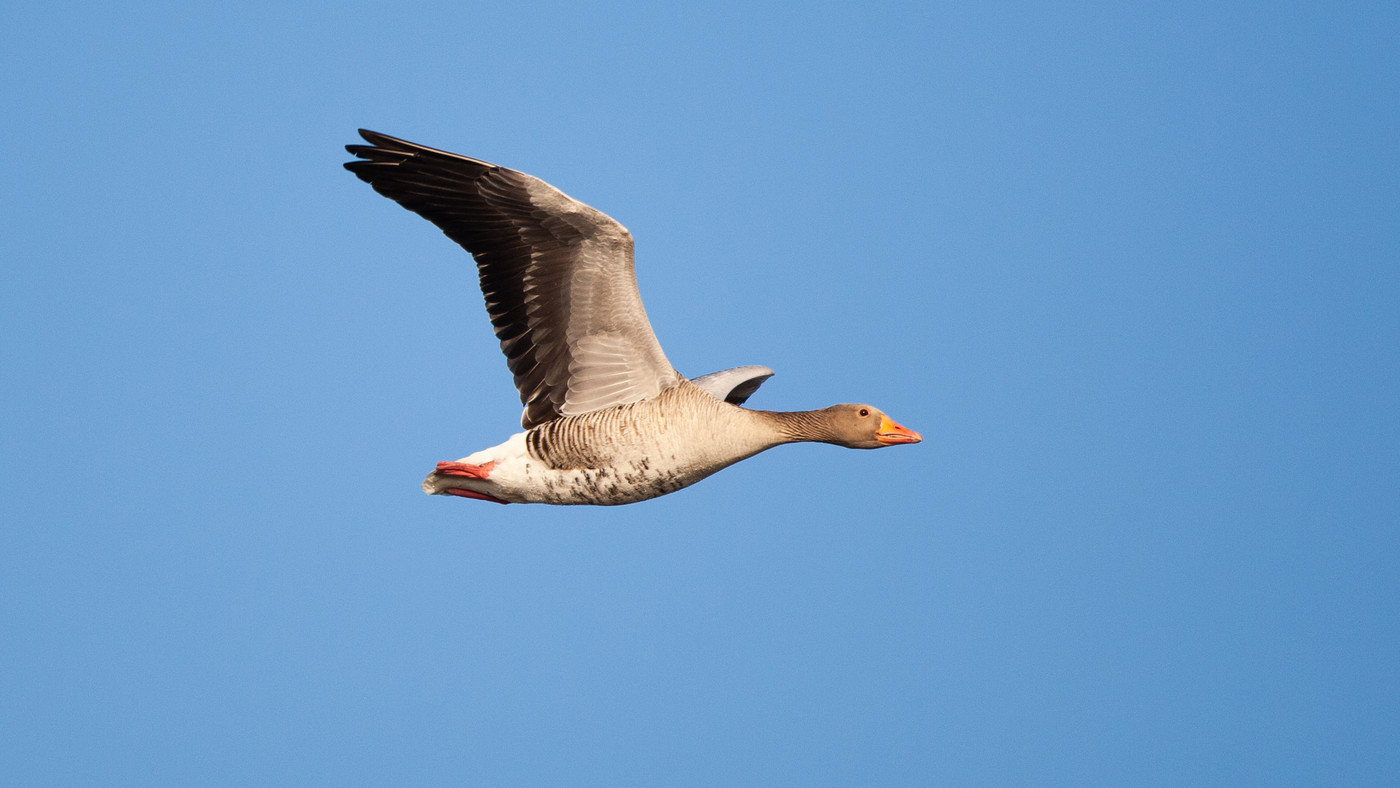 Greylag Goose | Anser anser
A Nuthatch flies over the Ketelmeer and along the dike, a pair of Bullfinches is seen. Later another male Bullfinch is seen and there is a picture made, also the Bullfinch is a scarce species for the migration site. The first Osprey of the season is seen and the Marsh Harriers numbers is not wrong. The Red Kites keep coming and also today there are two counted. Between 8 and 10 o'clock there quite a few Finches migrating and in these hours over 1100 are counted. Also today a Raven passes the migration site. At 2 o'clock we stop counting and it has been a good day. Next week we are present again, for a complete overview of the count click here.