Long-tailed Jaeger | Stercorarius longicaudus
It has been a year of great contrasts. The loss of my wife in May, of course, plays the leading role. After I tried to pick up life as well as possible and did a lot of birding. This has helped me and the birds have exceptionally contributed. 2013 was what birds concerned for me the best year ever. This retrospective will therefore mainly be about the birds and the record attempt of Pieter will not be forgotten.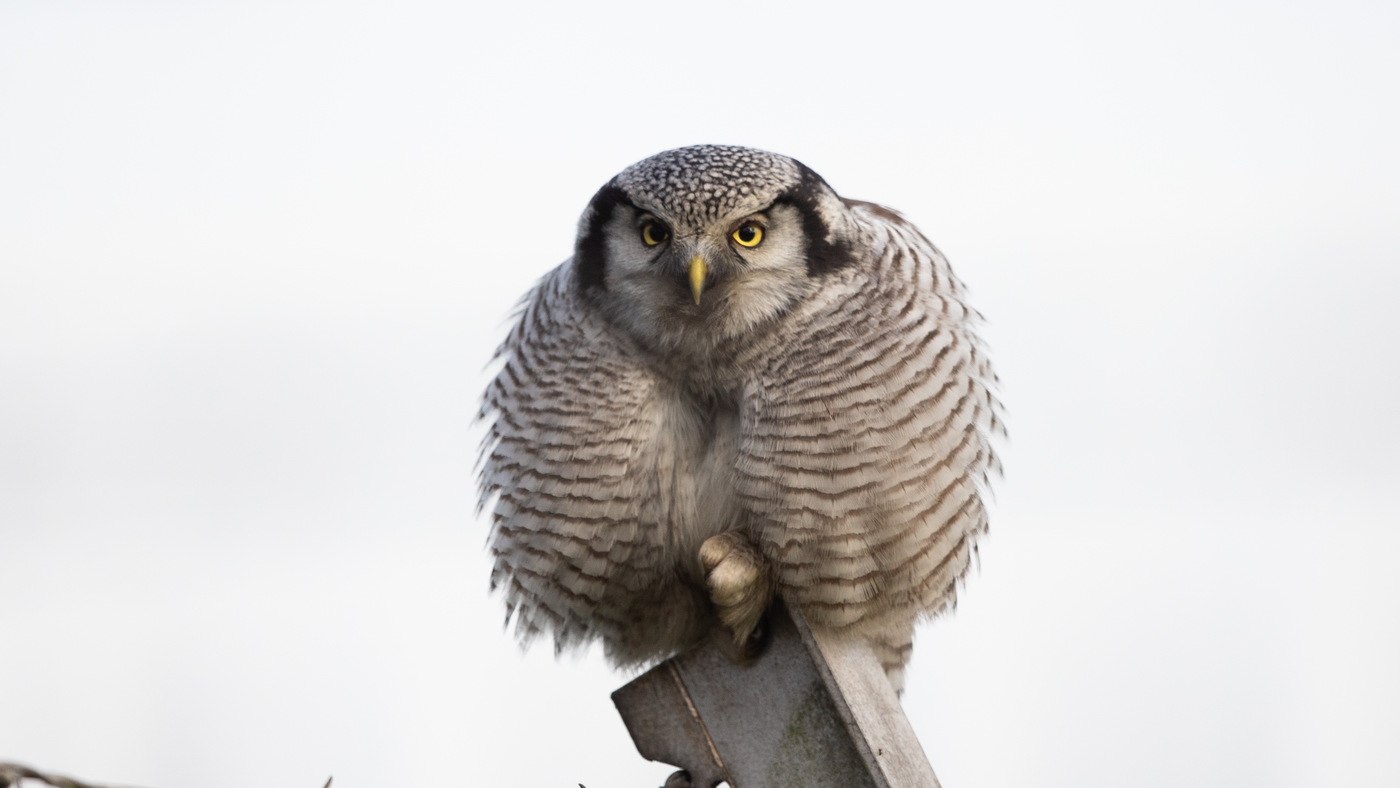 Northern Hawk-Owl | Surnia ulula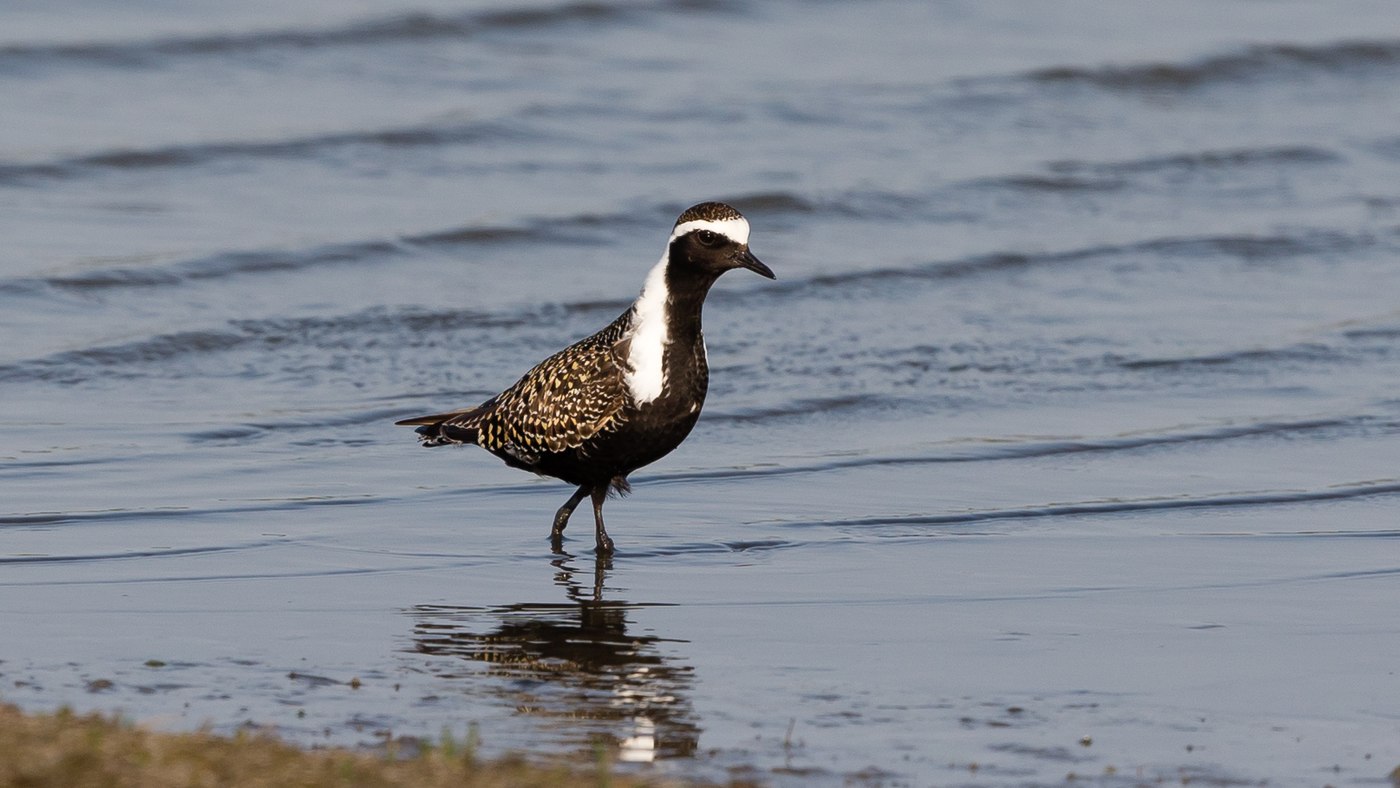 American Golden Plover | Pluvialis dominica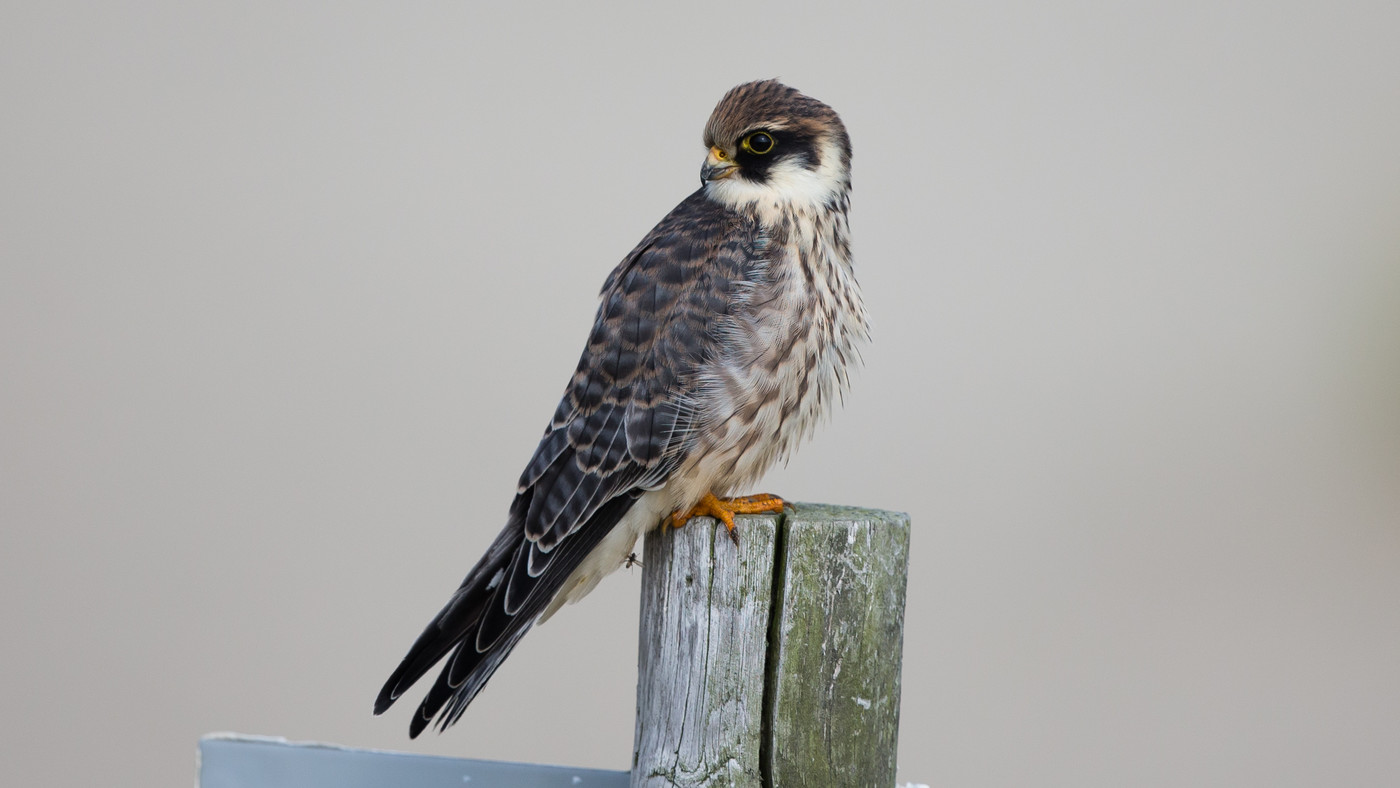 Red-footed Falcon | Falco vespertinus
The year begins as usual with our Big Day on the first of January which we held for the fifth time. With 105 species no record, but certainly not a bad score! January we did a lot of birding with species such as American Wigeon , Hume's Leaf Warbler and Black Guillemot I reached 157 species. In February I scored my first new species for the Netherlands in 2013, a Yellow-billed Loon who sat on the Grevelingenmeer. In addition to regular species a Surf Scoter and a White-throated Dipper were seen that made a total of 175 species.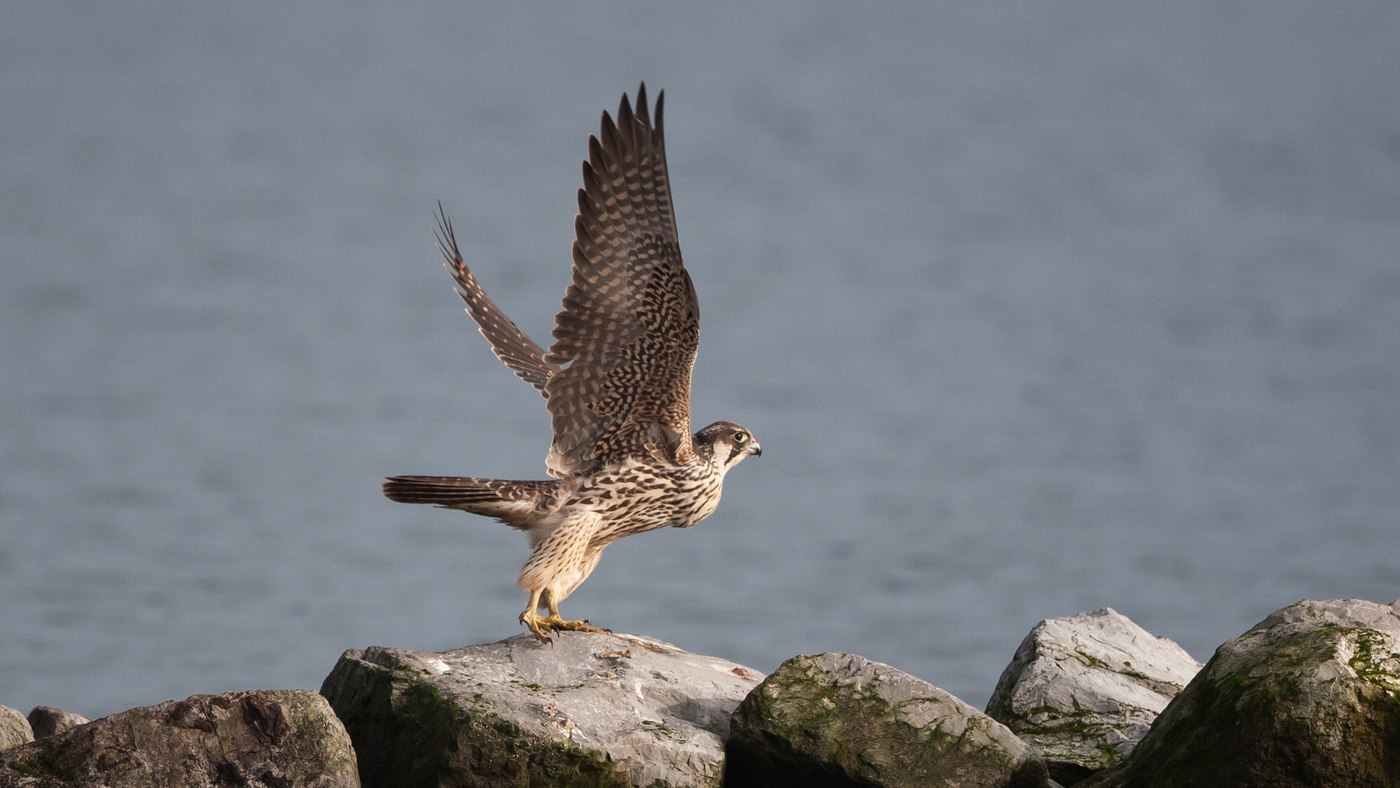 Peregrine Falcon | Falco peregrinus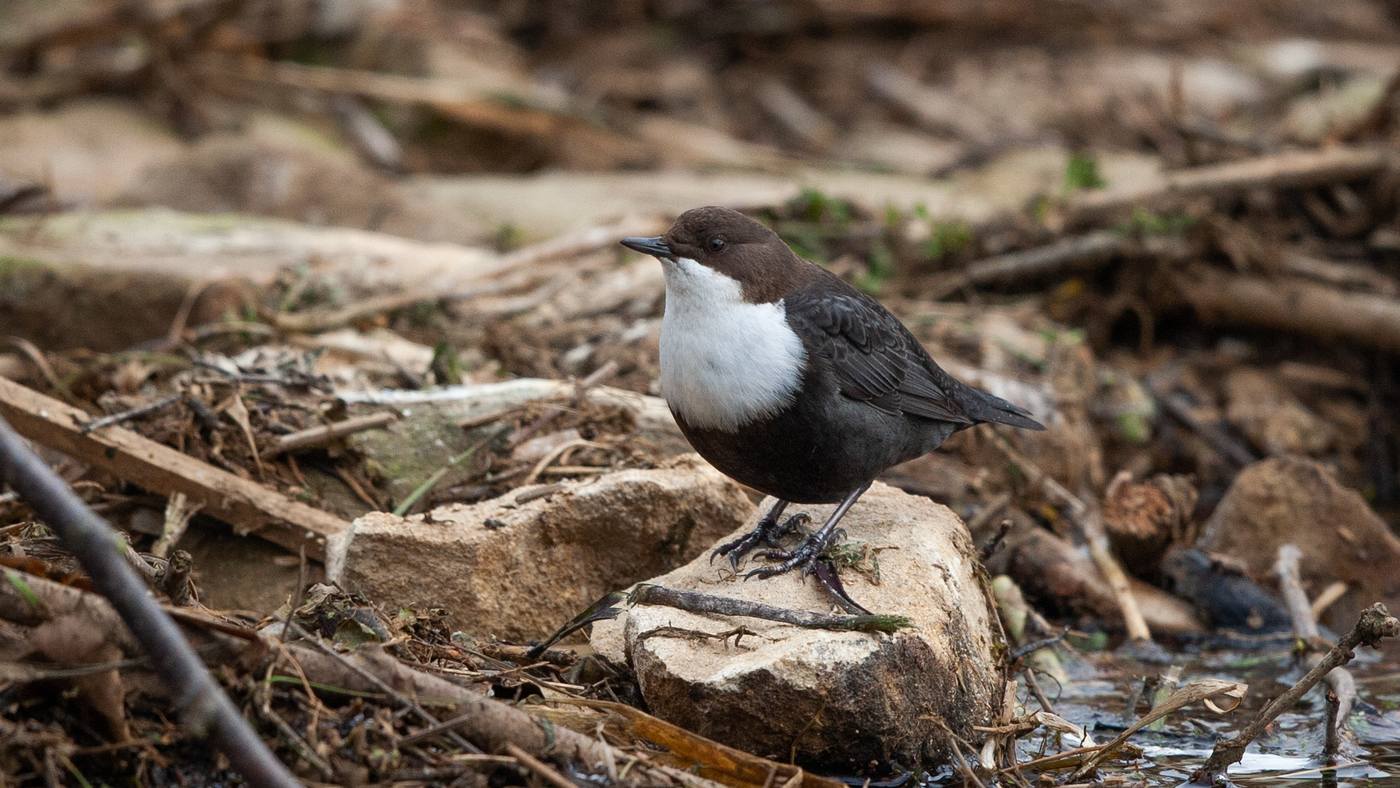 White-throated Dipper | Cinclus cinclus cinclus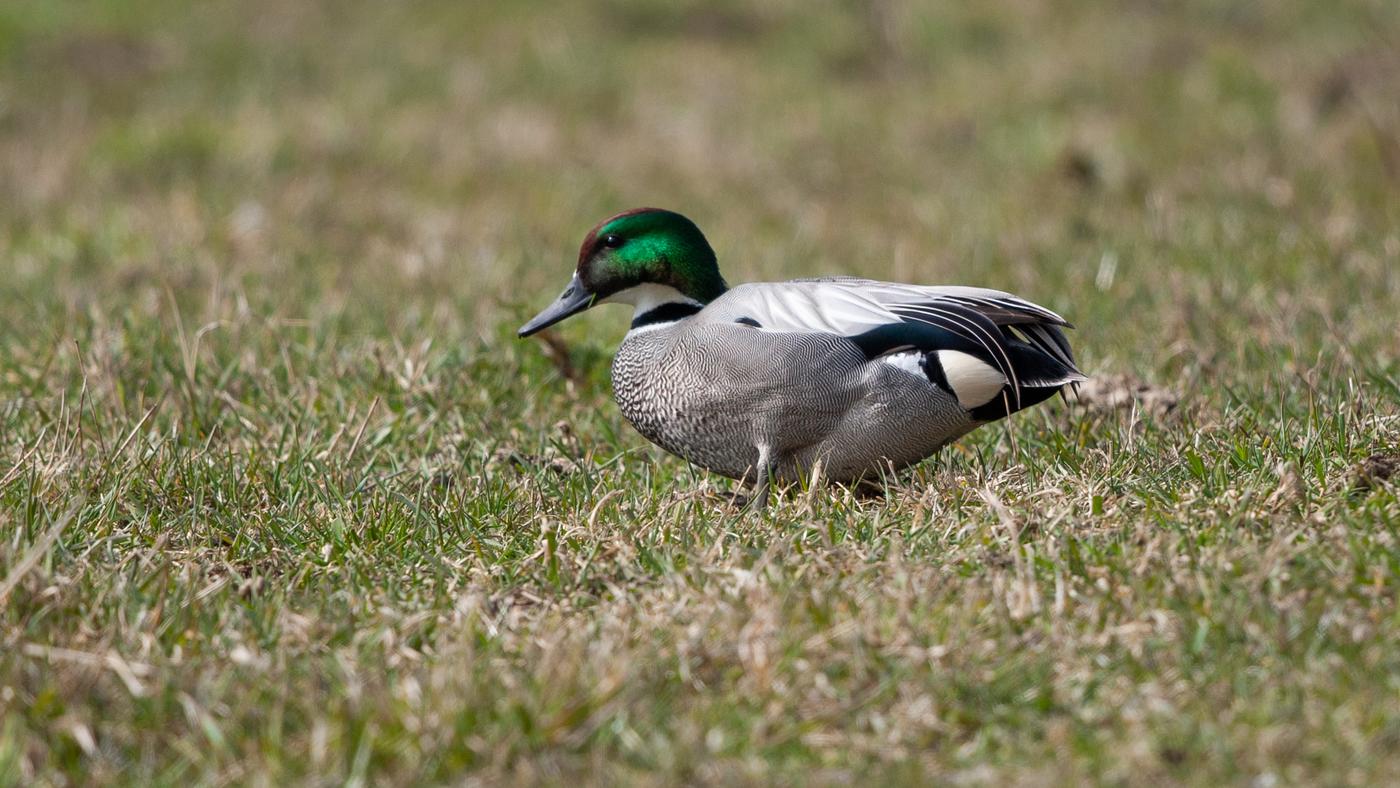 Falcated Duck | Anas falcata
On March 2th, I traditionally started my spring migration season at the Kamperhoek. This resulted immediately in a Red Kite. March was characterized by icy cold and beside a Falcated Duck there was not much to do. With a European Stonechat on the 31th I ended March at 192 species. Also in April, spring was not really yet underway and counts on the Kamperhoek remained skinny. A Woodchat Shrike was the best kind and the counter stood at 229 species at the end of the month. In May spring finally started and birding was getting better.  On May 5th, I scored the second new specie for my new Dutch list, a Cretzschmar's Bunting  at the Lauwersmeer. Mary was at that time already in hospital, and although she was seriously ill, the doctors said there was no reason for concern. Unfortunately, there was a pulmonary complication, and her condition deteriorated rapidly. So fast in fact that we decided on May 8th to stop the treatment. She died on Friday, May 10th at 3 o'clock in the morning. Before she died, I had to promise to pick up life straight away for both my work and hobby. Mary was cremated at May 16th and May 20th I was for the first time in the field. With mixed feelings, I drove with Alwin, Pieter and Maartje at 1 o'clock in the morning to the north for a Big Day. It became a beautiful day that ended with 143 species, and I found my needed distraction. I did much birding in the next period which  yielded nice species  as Little Crake , Terek Sandpiper , Buff-breasted Sandpiper , River Warbler , Broad-billed Sandpiper , American Golden Plover , Greenish Warbler , and on May 31th I photographed with my brand new Canon DX pictures of a Lesser Grey Shrike. With the Lesser Grey Shrike the year total stood at 267 species.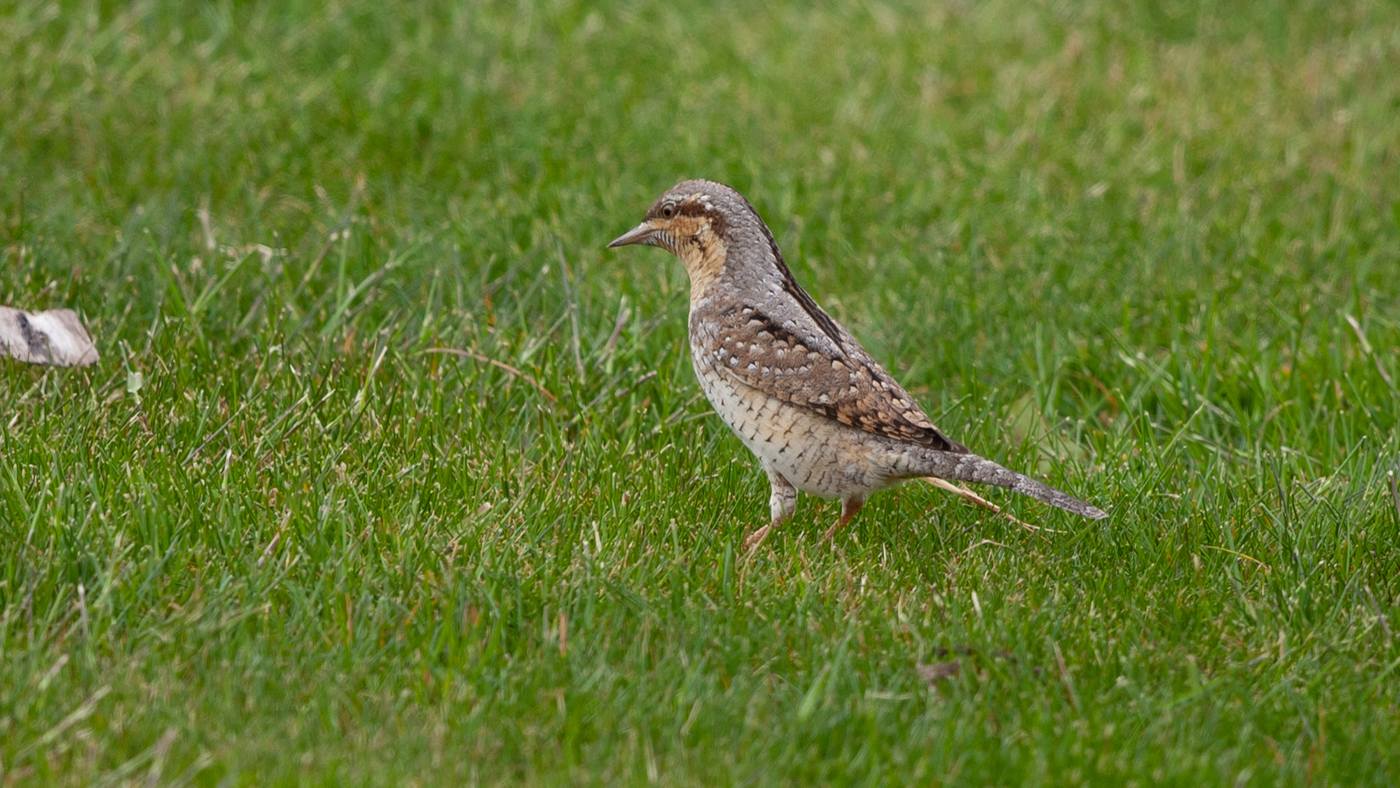 Eurasian Wryneck | Jynx torquilla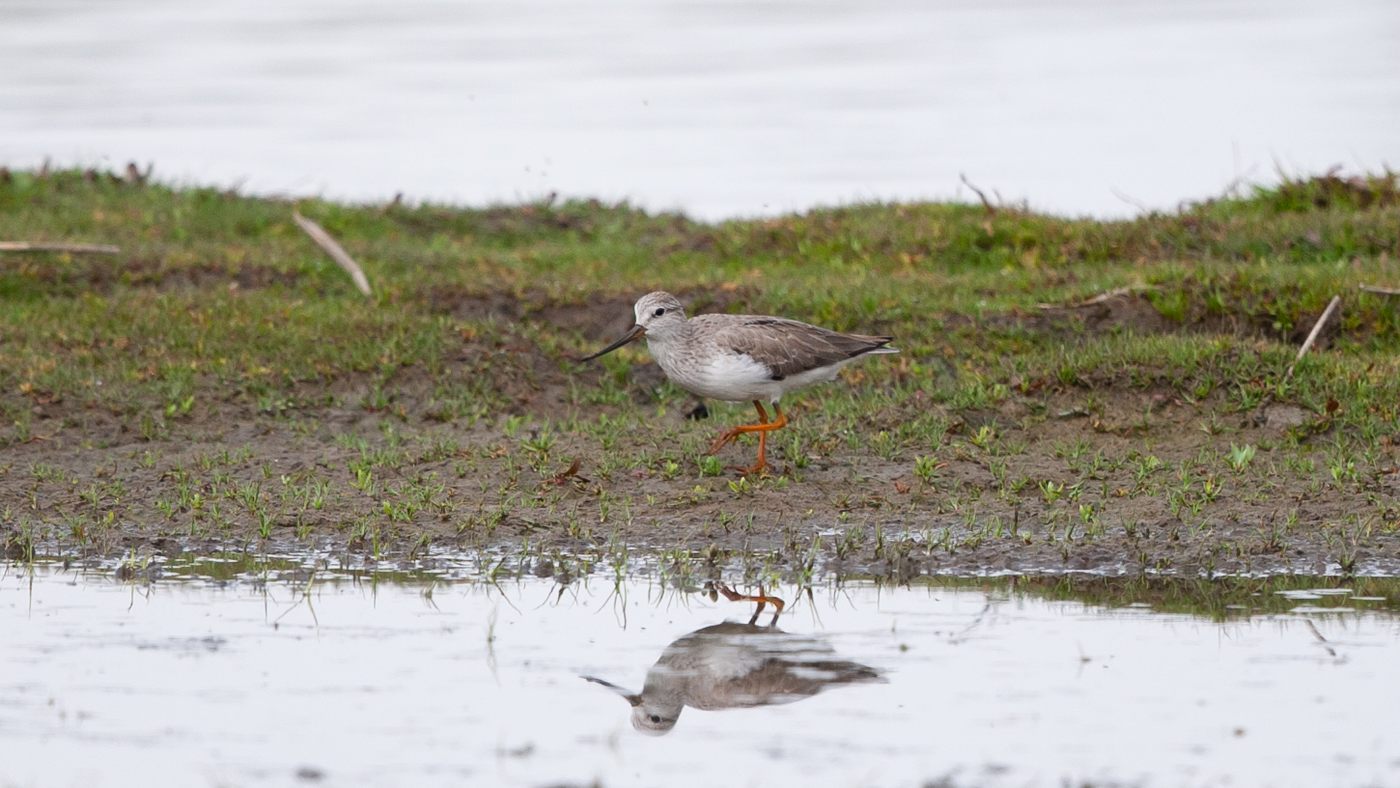 Terek Sandpiper | Xenus cinereus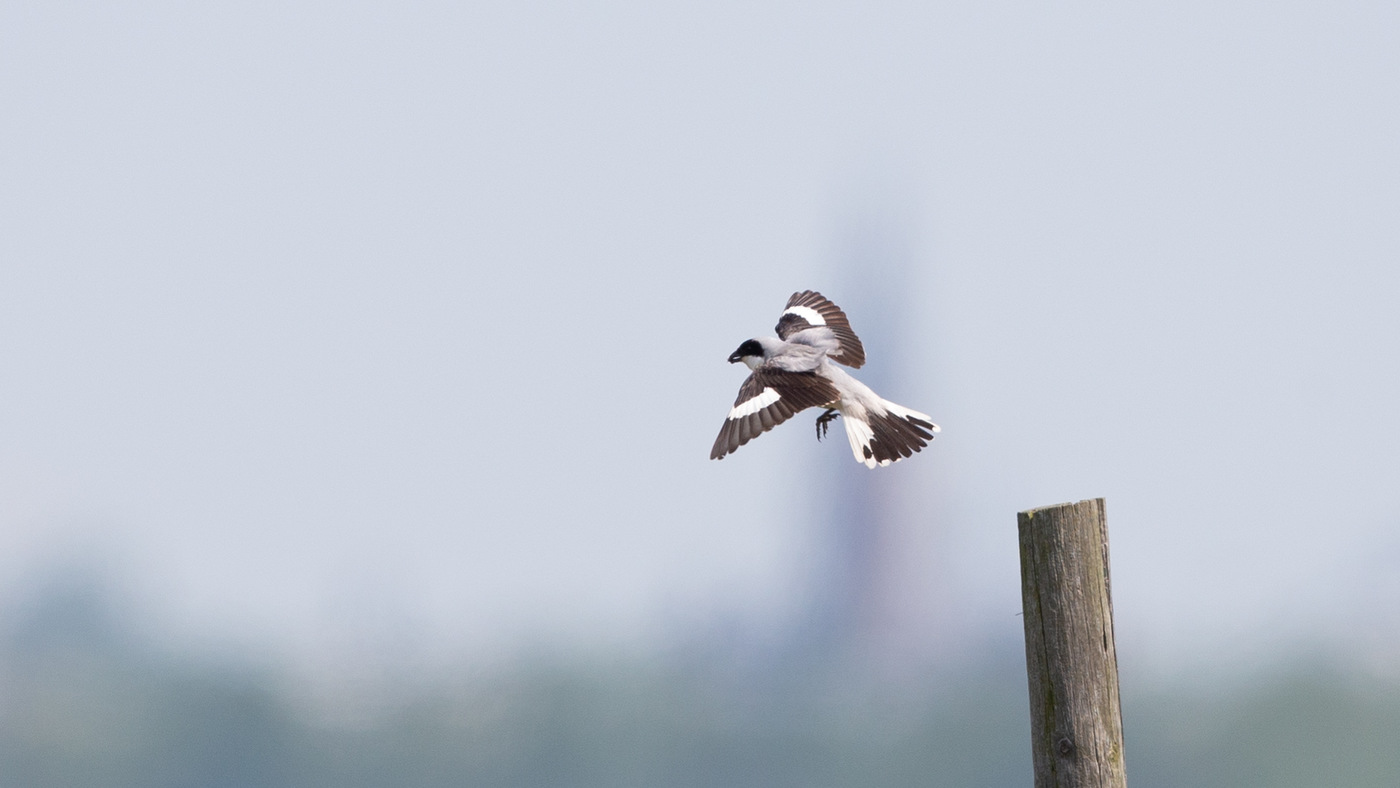 Lesser Grey Shrike | Lanius minor
Pieter was now already at 292 species and his attempt for a record year went well. When I made a prospect analysis, I came to a possible number of 349 species; similar analyzes which I previously made ​​for Alwin never got further than 342 species. The birds were still cooperative in June and the following types were scored: Melodious Warbler, Lesser Yellowlegs,  Squacco Heron and Short-toed Eagle. My list grew to 281 species, but Pieter went even harder. On June 17th, he reached 300 with a Short-toed Eagle and he ended the month with 304 species.
The month of July I spent a lot at sea with Pieter and Maartje for a Balearic Shearwater. This worked for me on July 28th, but unfortunately Pieter could not pick up the bird. After 22 attempts, he scored his Balearic Shearwater on August 15th. In July I also saw a Long-billed Dowitcher and a Manx Shearwater. I ended the month with 289 species. Pieter was able to expand to 312 species.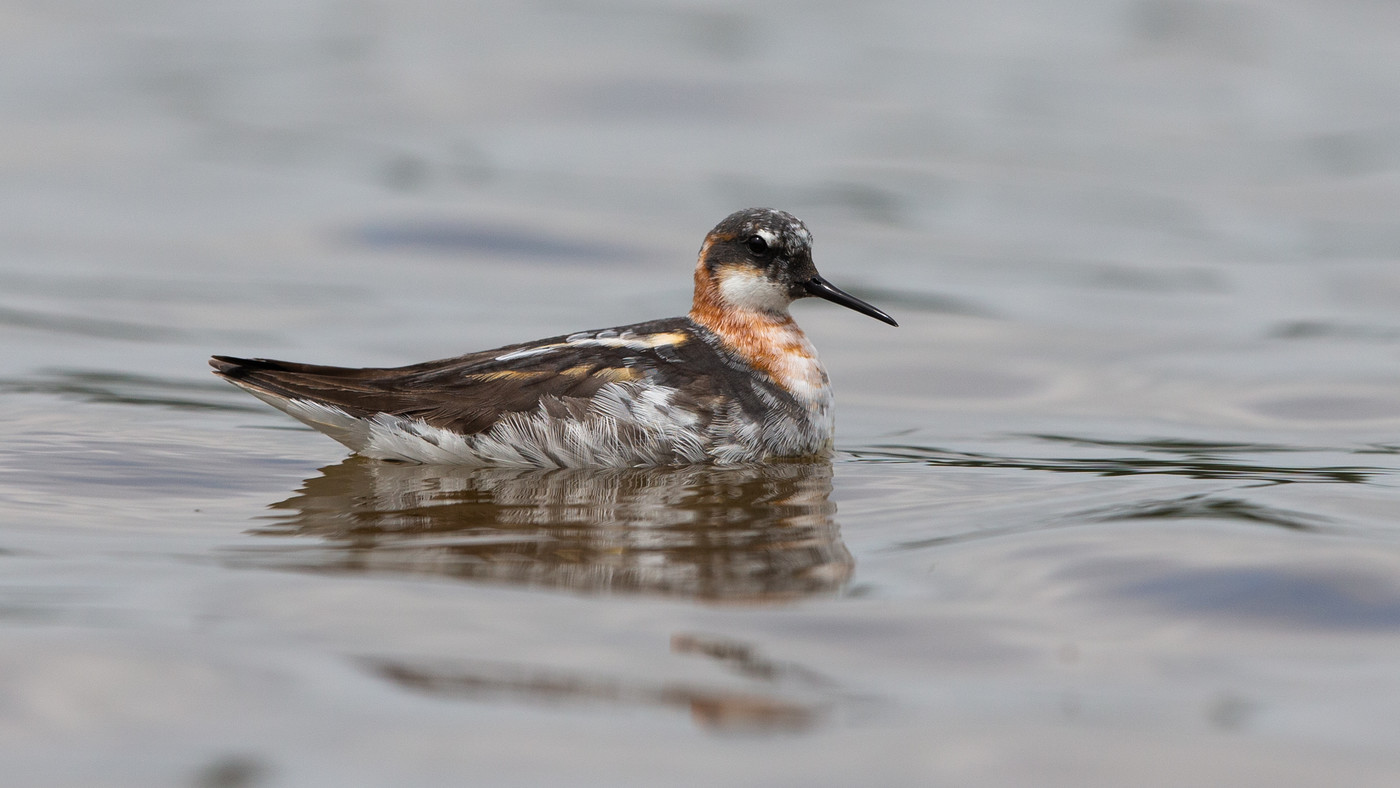 Red-necked Phalarope | Phalaropus lobatus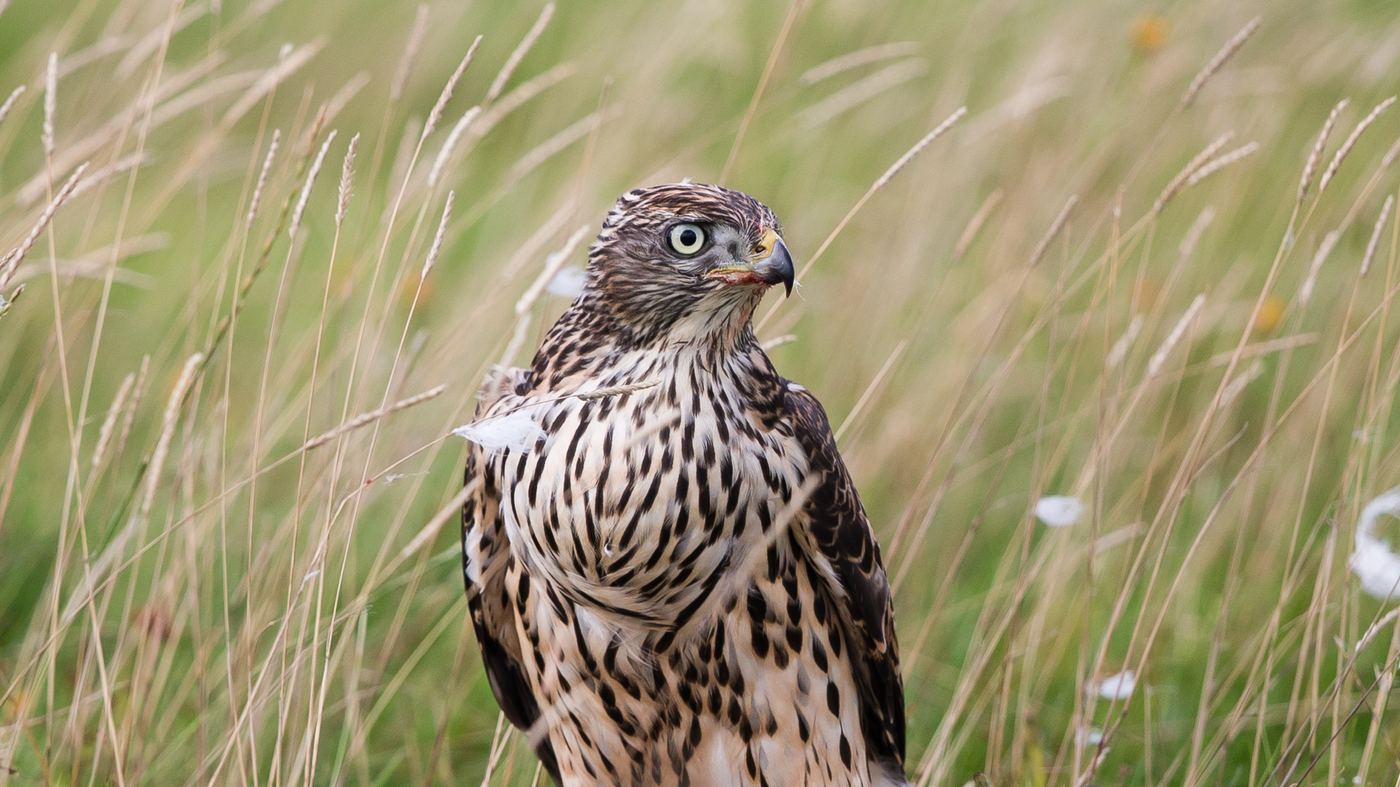 Northern Goshawk | Accipiter gentilis
Long-tailed Jaeger | Stercorarius longicaudus
August began with a Pacific Golden Plover but remained very quiet. On August 24 we saw a White-rumped Sandpiper in the Bantpolder and the next day we spend on Texel. This proved an excellent choice and a Red-footed Falcon and a subadulte Long-tailed Jaeger could be credited, both birds were beautiful photographed. With a Pomarine Skua on August 31th I reached 296 species. Pieter went a lot faster and closed at 321 species. He was still on schedule, but missed a few species that were actually needed.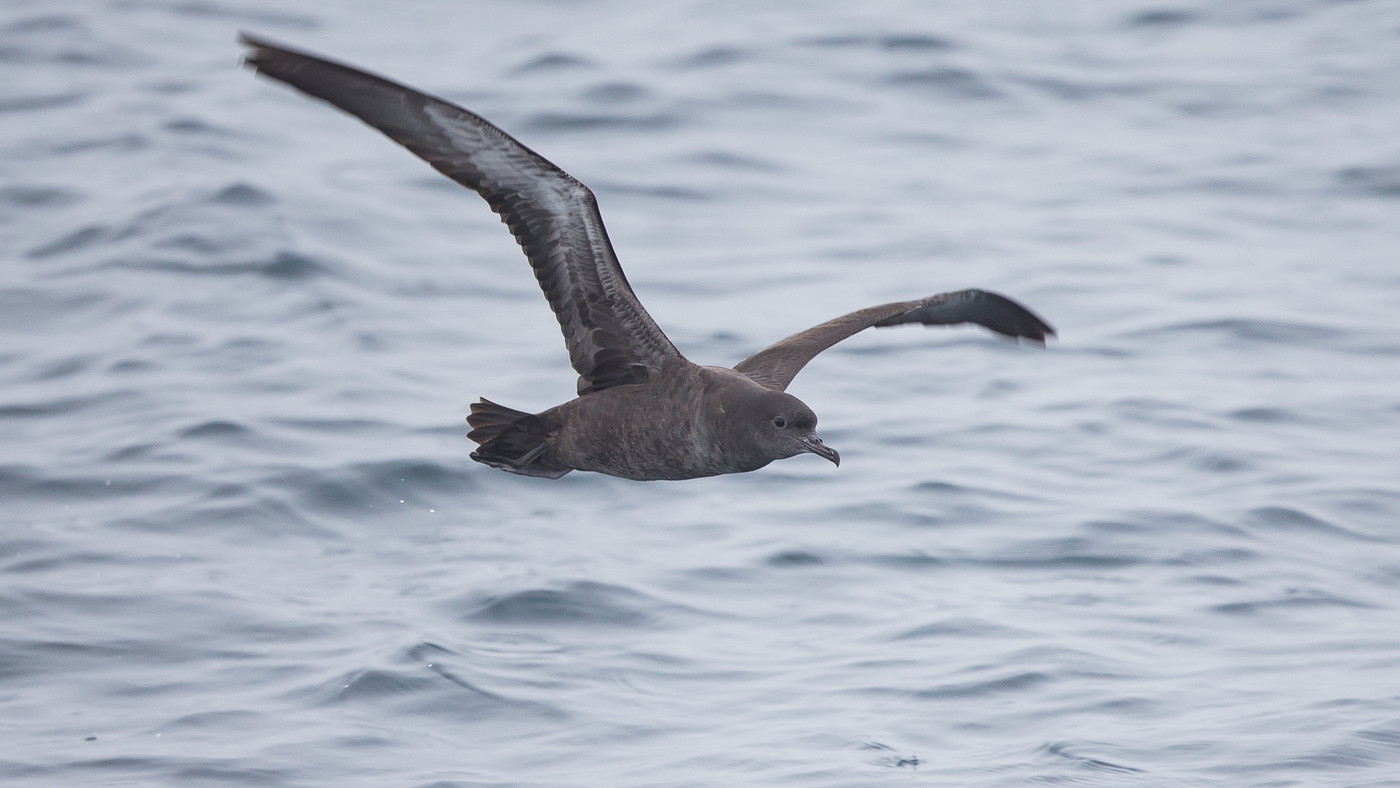 Sooty Shearwater | Puffinus griseus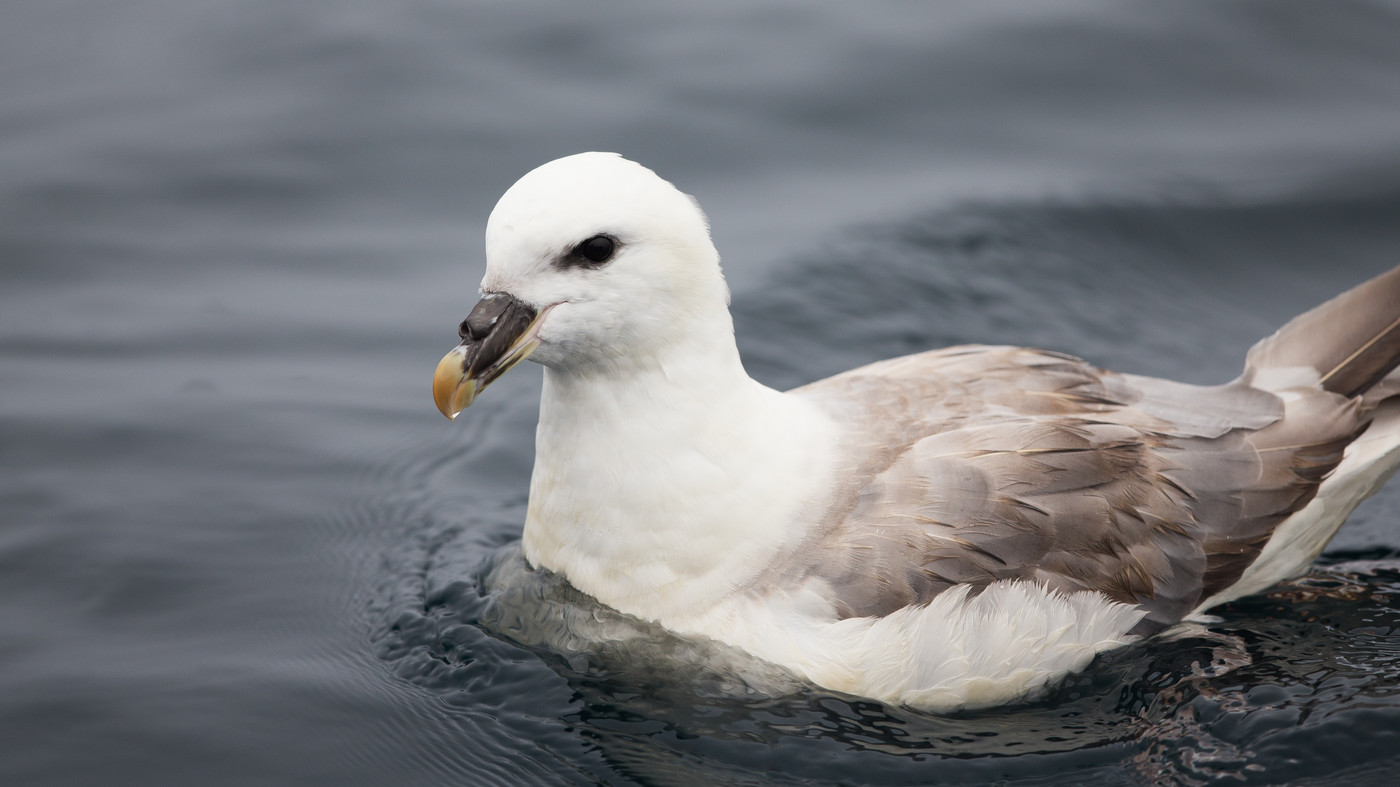 Northern Fulmar | Fulmarus glacialis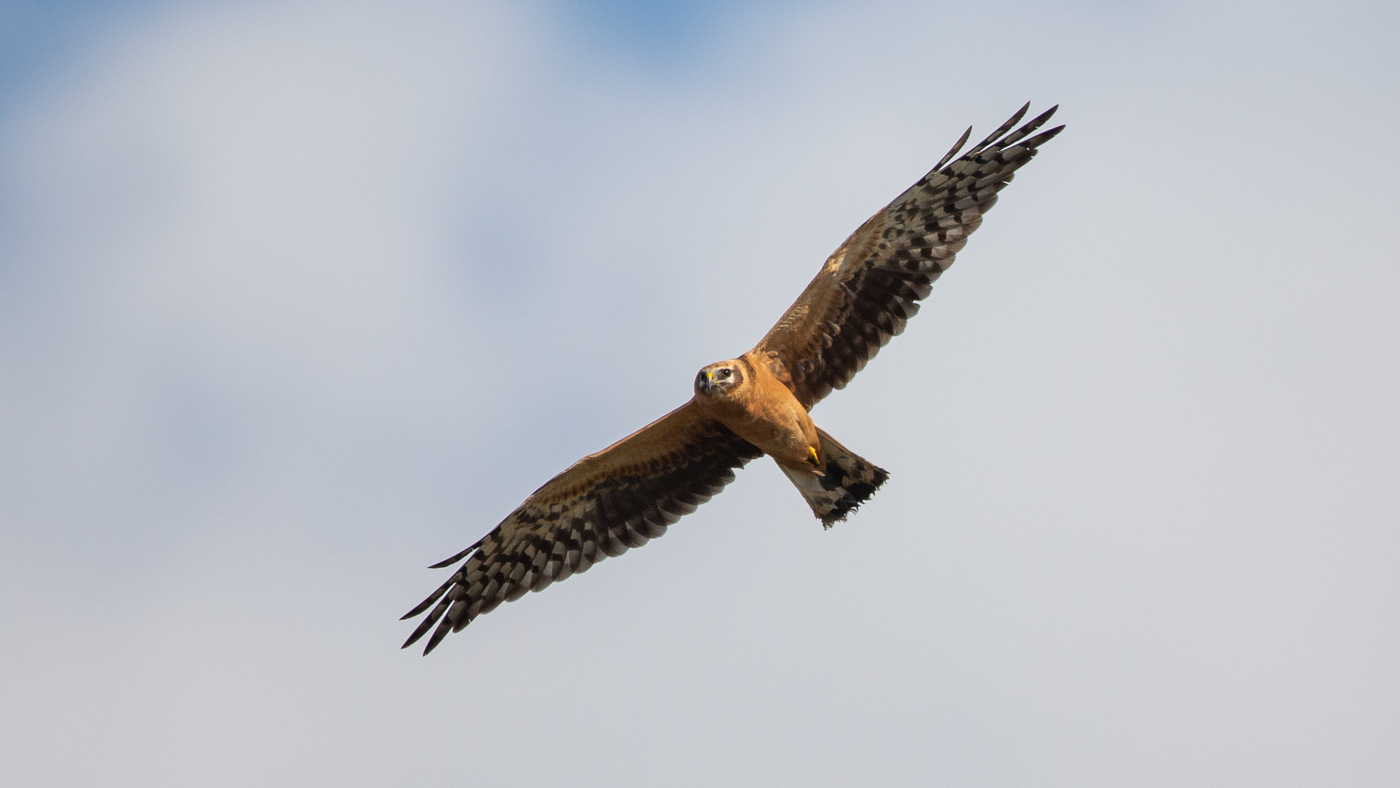 Pallid Harrier | Circus macrourus
On the sixth of September, we made ​​a pelagic trip that lasted two days . The tour was good for the Sooty Shearwater that I did not see the rest of the year. After a Pallid Harrier on September 8th remained remarkably quiet and we started to worry a little for Pieter's list. This changed dramatically on September 24th, when an Arctic Warbler was reported. I could not go until the next day, but Pieter did the bird right away. The next day I was present at the Arctic Warbler, which occasionally was nice to be seen and heard, when a few kilometers away a Long-legged Buzzard was reported. The bird was seen minutes later by me and Pieter had the bird an hour later. When I came home in the evening there was a Rufous-tailed Scrub Robin reported, a new species for the Netherlands. This meant that I got up the next morning and with dark I arrived at the reported spot with Pieter and Maartje and some 200 other birders. The bird was beautiful seen and the next day I went back for more photos. This was not over yet, because two days later we saw a Blyth's Reed Warbler on Texel. The Arctic Warbler, Long-legged Buzzard, Rufous-tailed Scrub Robin as well as the Blyth's Reed Warbler count for my Dutch list. Four new species in a week that was unprecedented. I closed September with 308 species, but Pieter was now well on the way and with a Radde's Warbler on September 30 he reached 334 species!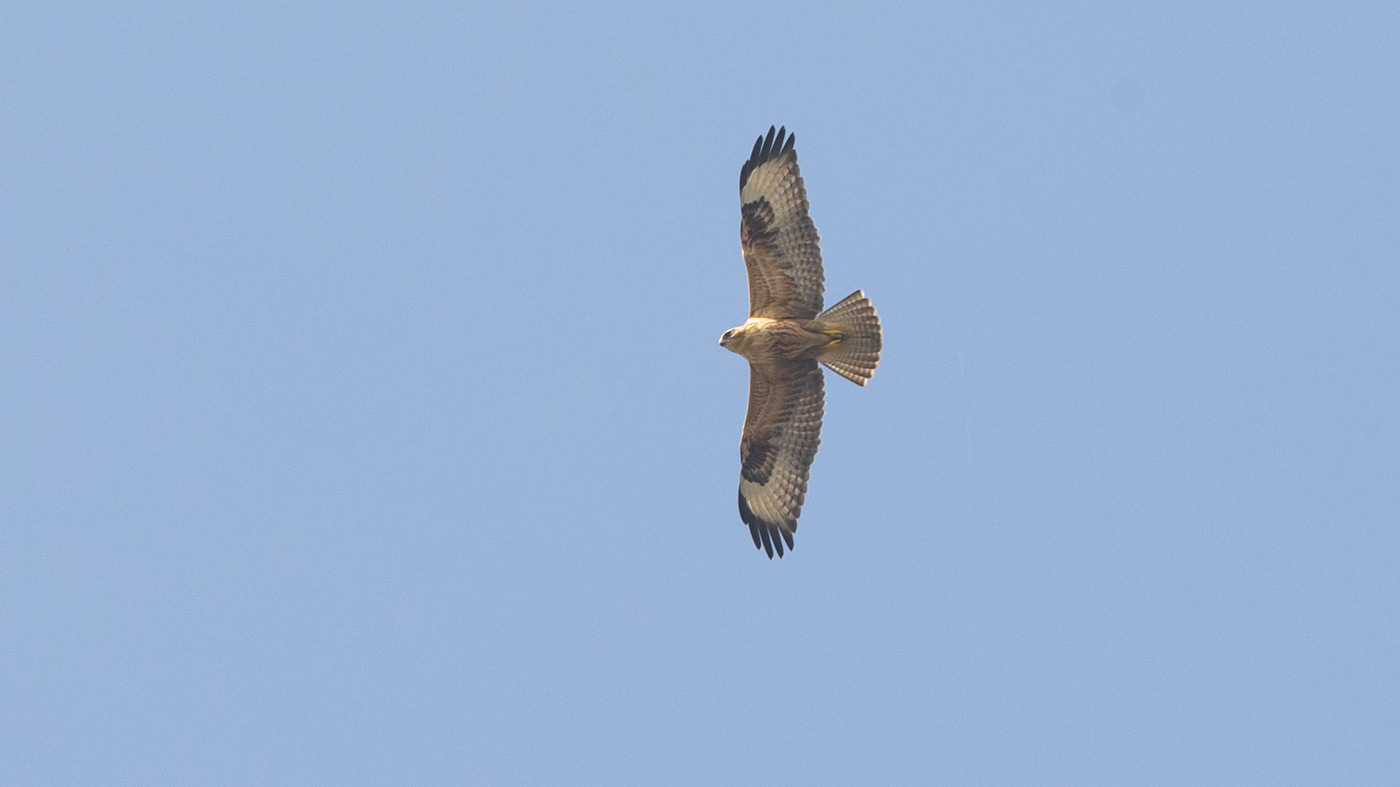 Long-legged Buzzard | Buteo rufinus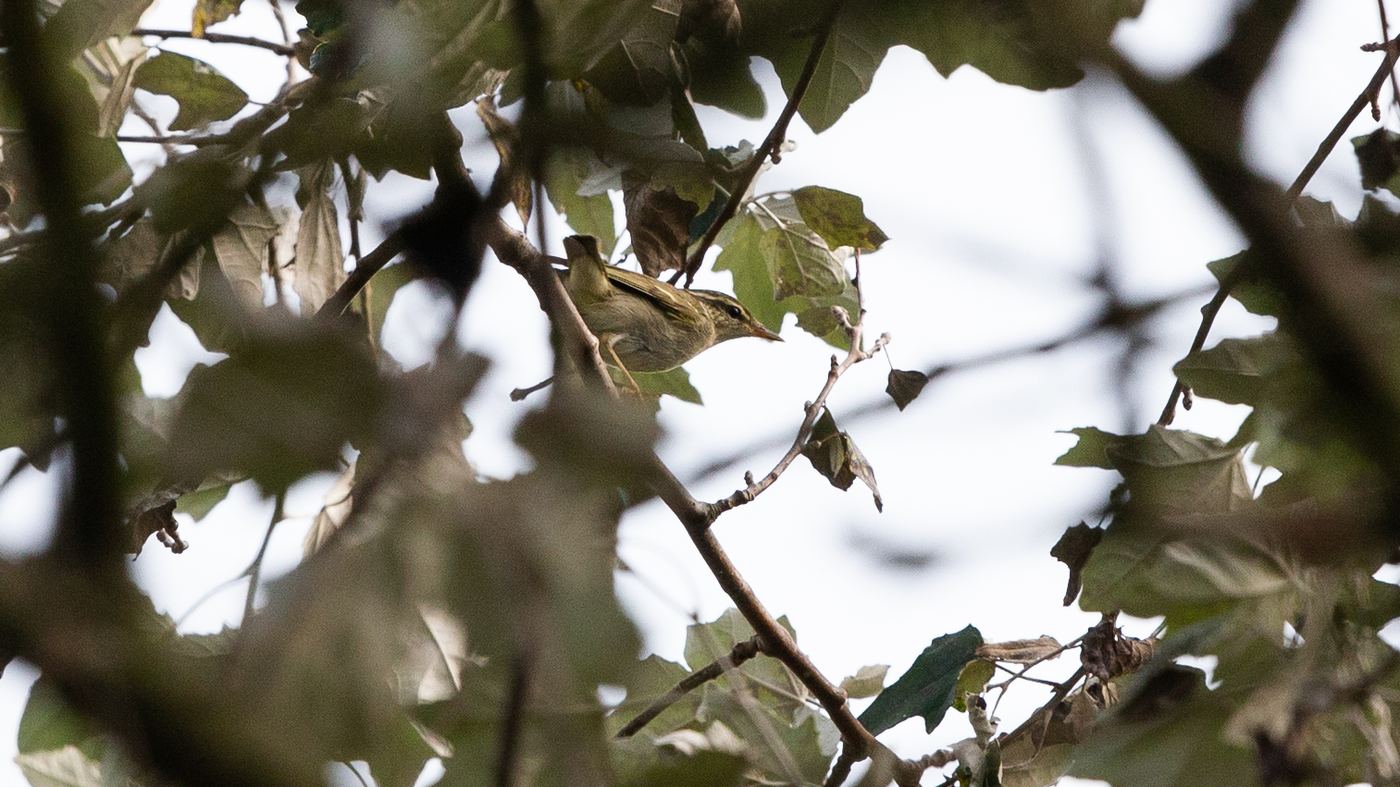 Arctic Warbler | Phylloscopus borealis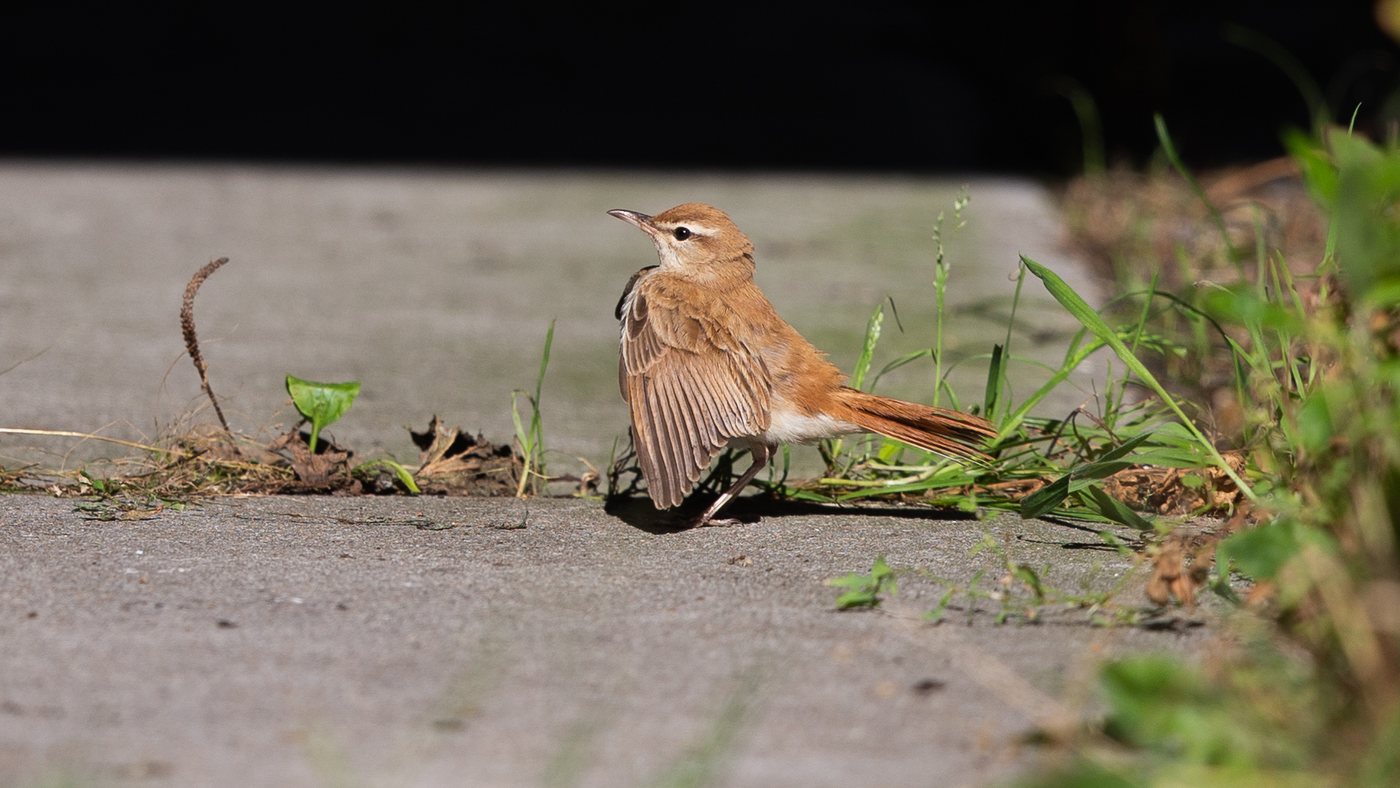 Rufous-tailed Scrub Robin | Erythropygia galactotes
October started well with a Booted Warbler and a Daurian Shrike on Vlieland. Autumn migration was well underway and the Netherlands was full of birds. Sabine's Gull, Red-breasted Flycatcher, Cattle Egret, Dusky Warbler, Pallass' Leaf Warbler and Red-flanked Bluetail were scored. After October 23 it went completely crazy, a Parrot Crossbill invasion started at October 24th, we saw some birds in the Friese-Drentse Woods. The next day we saw during an extremely exciting twitch a Pallid Swift which is new for my Dutch list. The next day again a new specie for my Dutch list was seen, an Isabelline Wheatear at the Maasvlakte. The score after October stood at 325 species, never before I reached this number of species in a year. Pieter reached 342 species with the Pallid Swift, a new Dutch record! He closed October with 345 species.
November started very well with a great day on the second at which included the following species: Long-legged Buzzard, Isabelline Wheatear, Dartford Warbler, Desert Wheatear, Pallid Swift, Whiskered Tern, Red-necked Phalarope and Black-winged Stilt, a weird day! The whole month it was good birding and species such as Two-barred Crossbill, Little Auk and Green-winged Teal were seen. On November 24th, a Northern Hawk Owl was reported and not a moment was wasted. An hour later I saw the bird in the dark sitting on a pole; this was my ninth new species for the year and number 333 for 2013. A Two-barred Warbler on 30 November meant for Pieter number 351 for the year list.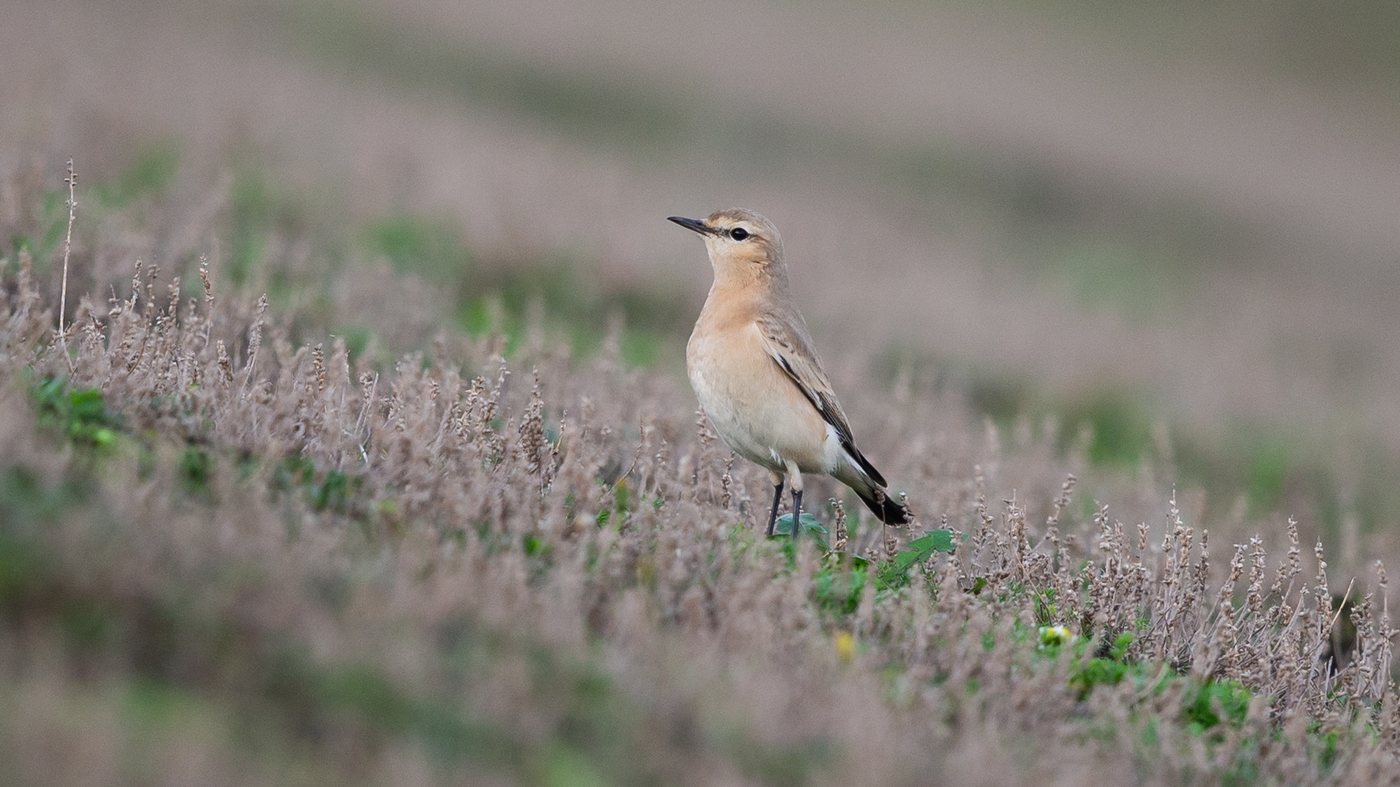 Isabelline Wheatear | Oenanthe isabellina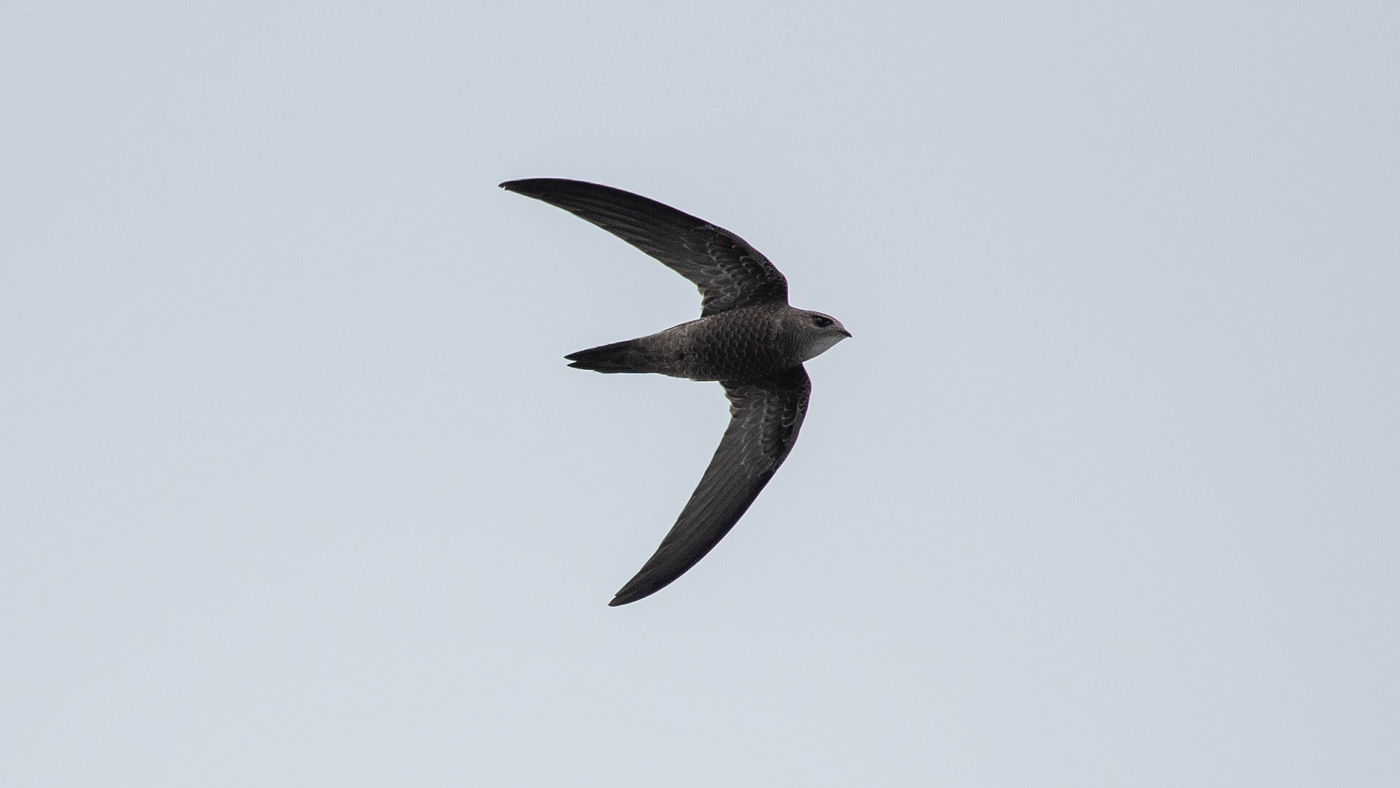 Pallid Swift | Apus pallidus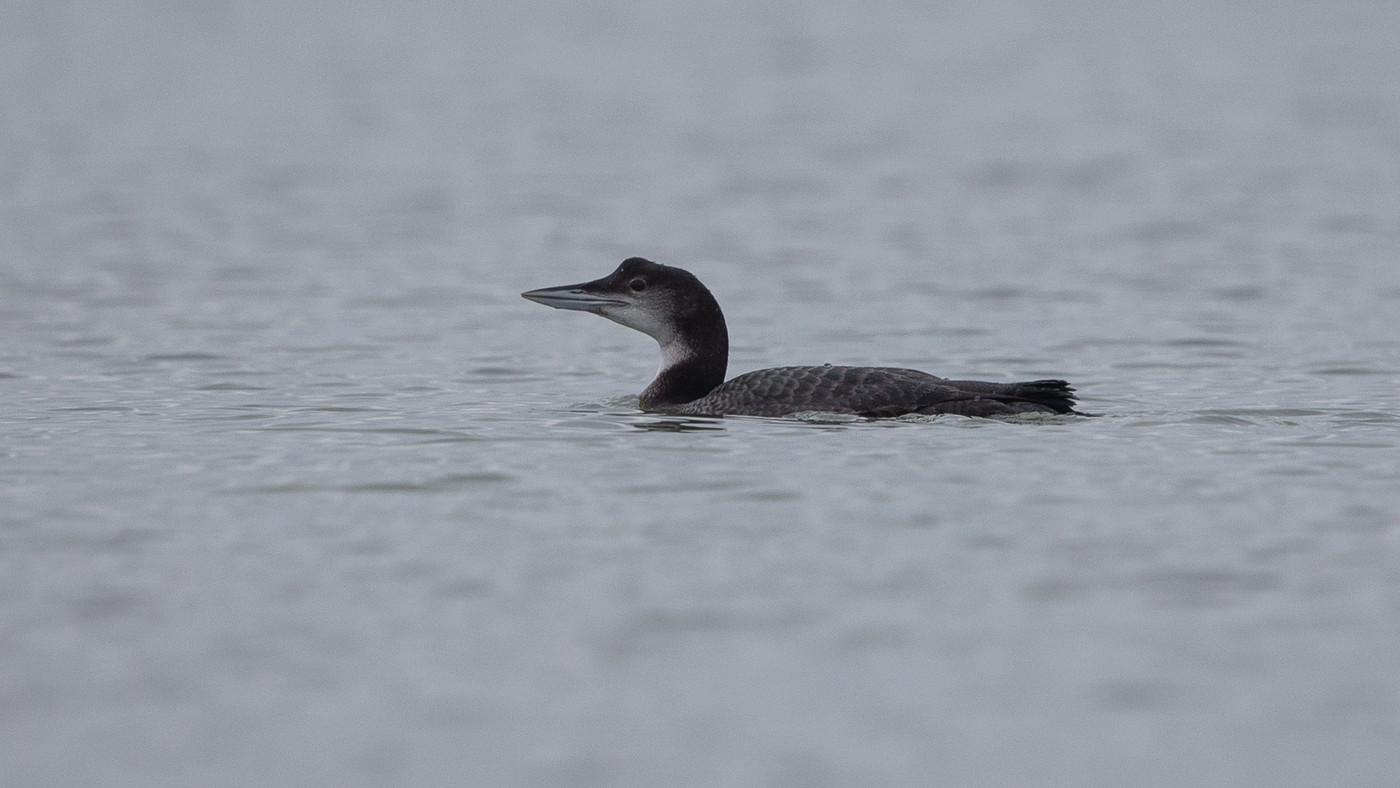 Great Northern Loon | Gavia immer
I immediately started in December with the Two-barred Warbler and this was my tenth new species for the year. Also in December it continued to be good and on the eleventh I saw a Eurasian Pygmy Owl. The last specie of the year was seen on the fifteenth and it was a male Baikal Teal. My grand total for 2013 was thus 336 species, an unprecedented number for me. Pieter managed at December 31th to add a Snowy Owl to his list and ended at 354 species. An incredibly high number and probably this record holds his own for a long time.
Lesser Yellowlegs | Tringa flavipes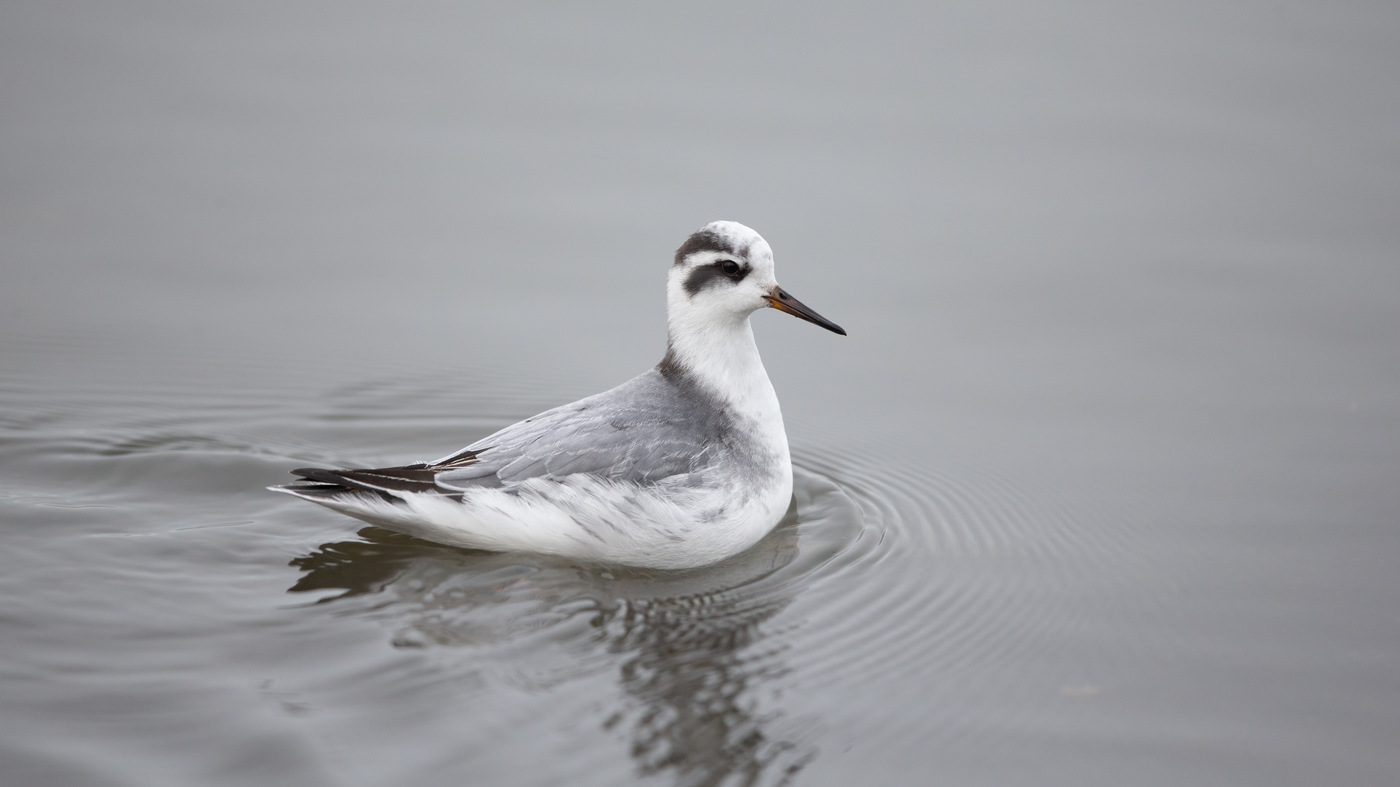 Red Phalarope | Phalaropus fulicarius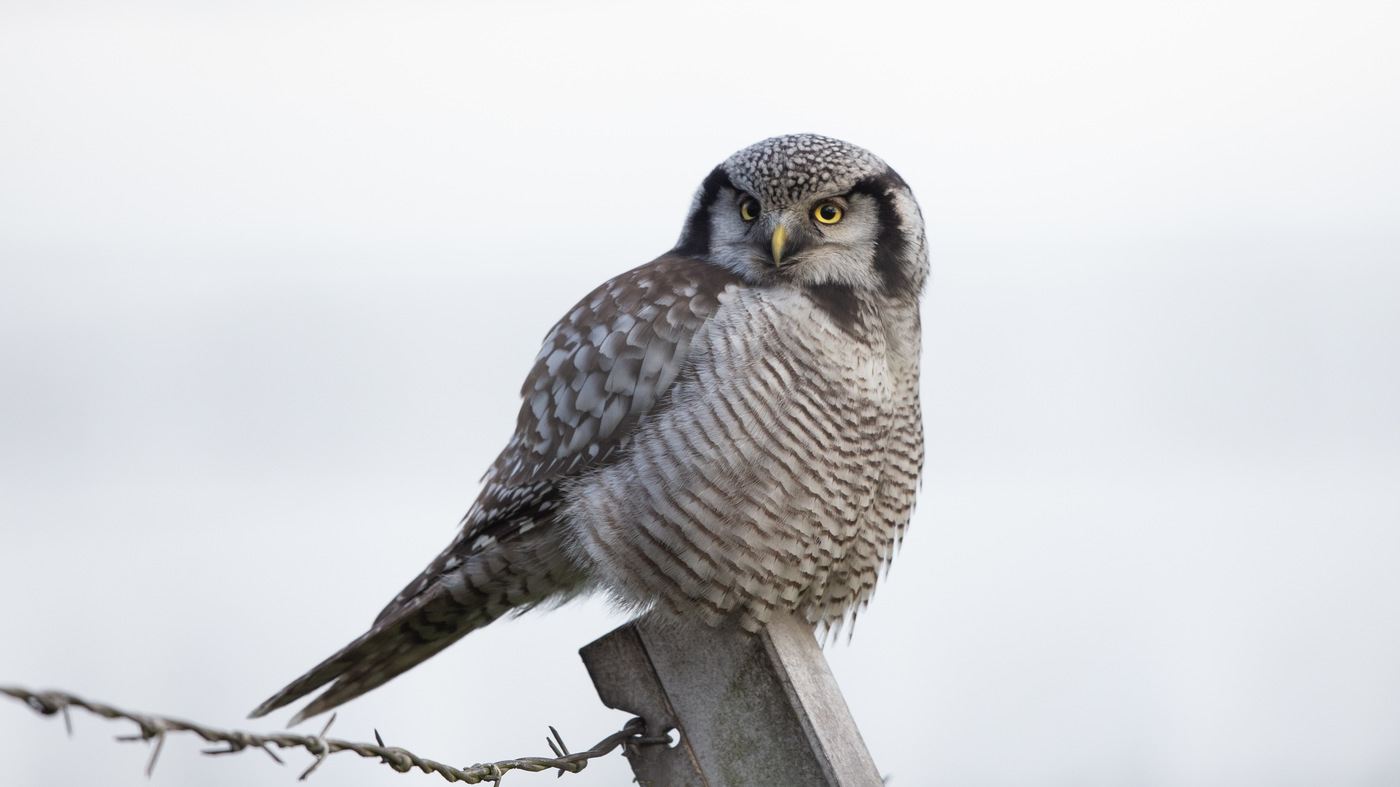 Northern Hawk-Owl | Surnia ulula
In the new year we will again try the 300 species and the journey goes to Costa Rica. I can look back at an eventful year and birding helps me to cope with loss of Mary. If all new species are accepted my Dutch list has grown to 412 species. These are the new ones:
1. Yellow-billed Loon
2. Cretzschmar's Bunting
3. Arctic Warbler
4. Long-legged Buzzard
5. Rufous-tailed Scrub Robin
6. Blyth's Reed Warbler
7. Pallid Swift
8. Isabelline Wheatear
9. Northern Hawk Owl
10. Two-barred Warbler
Lists
• Life List Netherlands 412 species
• Life List of World 1398
• Total Eternal month list 3003
• Year Score 2013 336 species