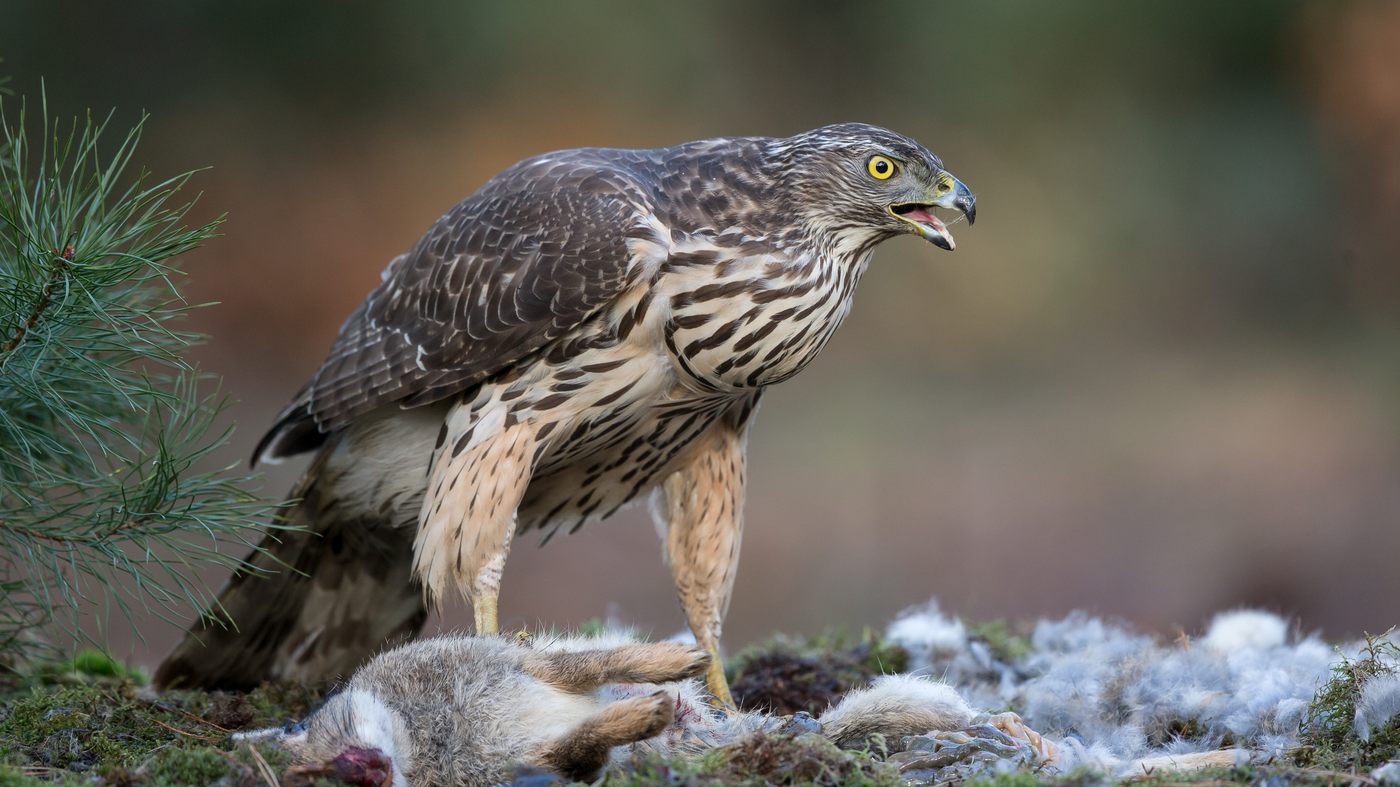 Friday was scheduled to spend a day in the hut. With the whole week of rain and storm it prospects were not good. During our trip to Costa Rica we have met Joop van den Berg. Joop lives in Spain and Willie visited him there last year. Joop was now in the Netherlands and liked a day in the cabin. On Thursday evening we had a drink at Willie and memories were collected from Costa Rica. Joop stayed over at Willie's and we agreed that I would be there the next day at 9 o'clock.
The next morning I got up at half past seven and to my surprise there was almost no wind. At the rising of the sun even blue sky was visible. That boasted expectations and I arrived a little before nine in Oss. Willie and Joop were ready and 20 minutes later we began the short walk to the hut. On arrival there were already lots of Tits and Goldcrests. Preparations were made, and we took place in the hut.
The first birds that came to the feed were Great Tits. What later there were some Crested Tits and Coal Tits, Which we barely had the last time. They were very active but there were nice pictures taken. Now and then there was sunshine and lighting conditions were very good. A Buzzard flew over but probably had no interest in the rabbit that we had deposited as prey.
Around 11 o'clock we saw a Northern Goshawk fly by, it was the young female. About half an hour later she suddenly landed by the rabbit. After looking around she began to eat, we could start shooting. The sun shone perfectly and there were very nice pictures taken. She stayed almost half an hour and then left with a full crop. Time for coffee and a sandwich.
The activity of the birds around the hut declined and it turned out that all the food was gone. This was quickly replaced and the birds returned immediately. With the whole afternoon ahead we hoped that one of the adult birds would visit the hut. Meanwhile the Crested Tits were put in the picture. They posed very well, and were occasionally too close for the 500mm.
The adult female Northern Goshawk flew over the hut and a Sparrowhawk tried to catch a bird but did not sit in front of the hut. After 4 o'clock light conditions became bad and we decided to stop. We ended the day with a dinner at a restaurant and then a drink at Willie. Agreements were made for a visit to Spain this year and at half past nine I said goodbye to Joop, Willie and Marian. It was a great day!