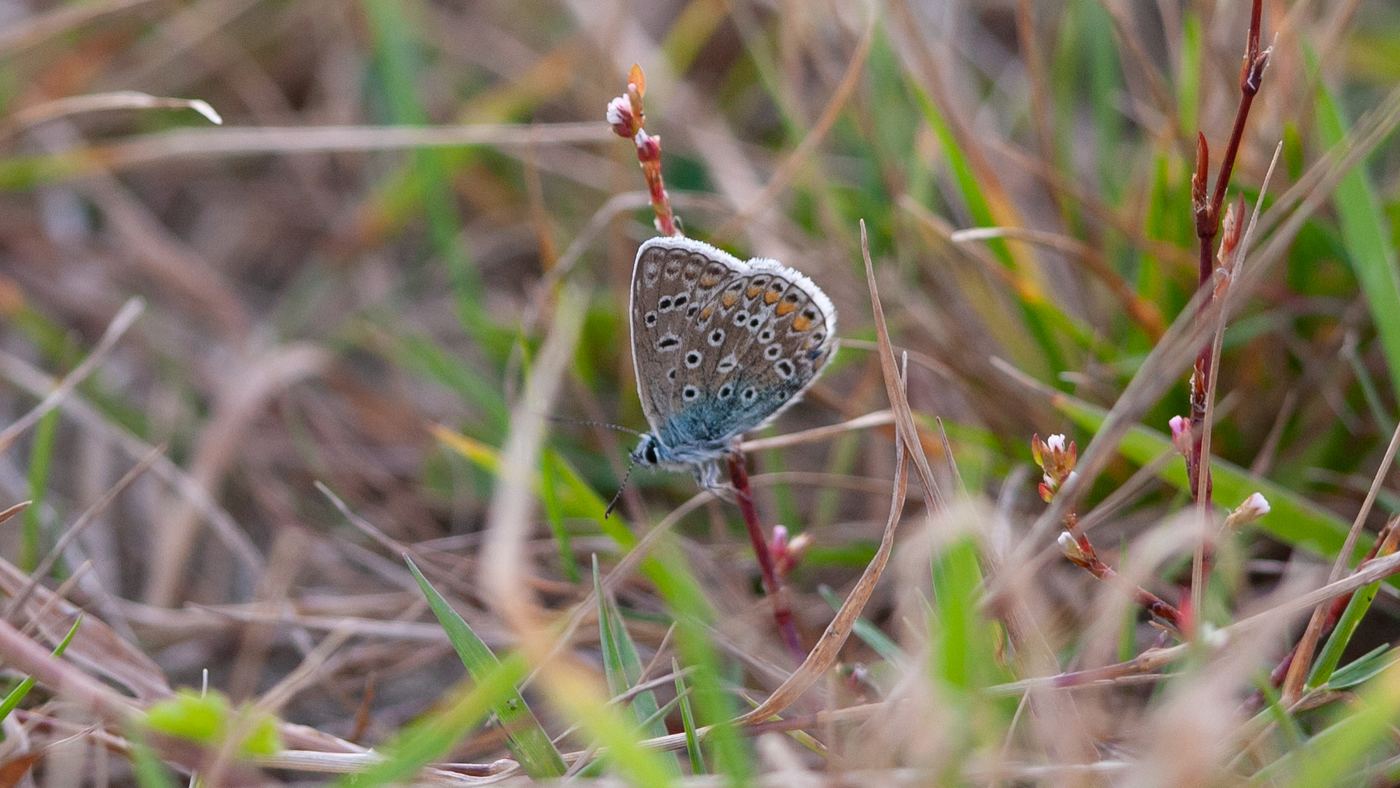 Common Blue | Polyommatus icarus
Yesterday good numbers of birds flew along the migration sites at sea. The forecast today is northwestern strength 4, this is actually not hard enough. However, we make an attempt, and there are enough other options in Zeeland. At 6 o'clock I agree with the family Doorn at a parking lot in the town Made.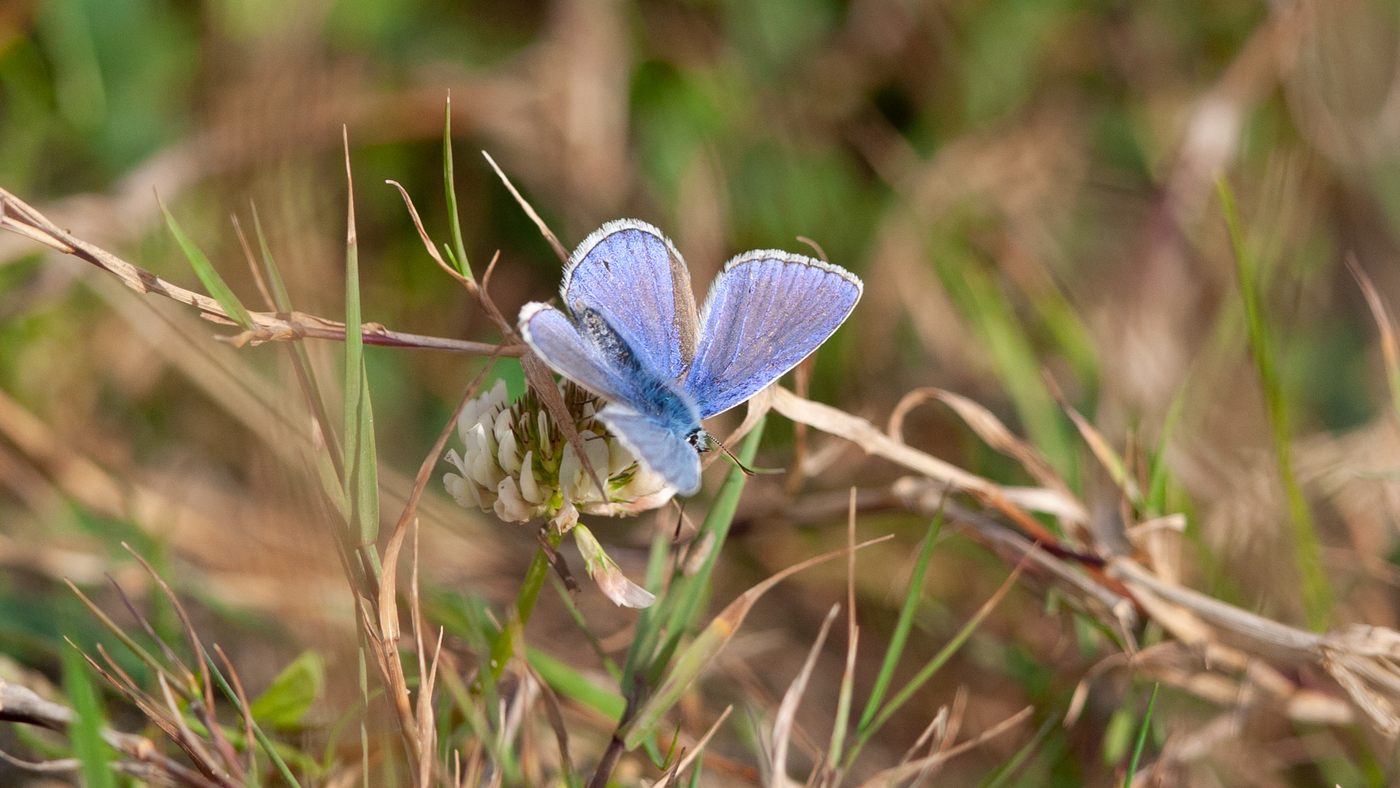 Common Blue | Polyommatus icarus
On my way I am faced with a road block. The A59 at the height of Den Bosch is closed and I have to detour via the A15 and A27. Despite the detour I arrive exactly at 6 pm at the parking lot where Maartje & Pieter are already waiting. Along the way we stop for petrol and coffee and about seven o'clock we arrive at the migration site. Here already are some counters including Kees & Rina Rennes. The telescopes are set up and I discover a Guillemot swimming in the surf. I'll get my camera out of the car and just before I walk down the dike a Manx Shearwater is seen. Through the telescope of Pieter I see the bird flying calmly towards the south, I miss this one for my year list. It is the only Manx of the day.
Of the Guillemot are a few recordings and the counting can continue. Occasionally an Arctic Skua is picked up and we see a Great Skua in the distance. At 8 o'clock a Leach Storm-petrel is discovered. The bird flies quietly at close range to the south. Also this one I still miss for my year list. A Peregrine Falcon flies over open sea to the south but otherwise it remains quiet. At 10 o'clock we decide to stop and after a coffee we drive to t'Vroon. Here a Barred Warbler was reported but we cannot find the bird. The bridleway behind the migration site is inspected and this provides a Lesser Whitethroat. We also see a lot of different types of fresh butterflies who like to be photographed.
We drive to the cemetery of Westkapelle, this is often a good place at this time of year. We see some Chiffchaffs and a few Dunnocks and again we meet Kees & Rina. They have heard a Coal Tit but otherwise not much. I was hoping for a Pied Flycatcher that is still lacking on the monthly list but we do not find it. We say goodbye to Kees & Rina and agree that we contact each other when we find something. We drive to a reported Red-breasted Goose. Along the way, we are called by Rina, they have found a Pied Flycatcher, so we have to go back. Back again we see 2 Pied Flycatchers.
We leave again and drive to the Red-breasted Goose. On the reported place there are many Geese but the Red-breasted Goose is not visible. We're changing position and walk up a dike from where we have a better view. After quite a long search we find the Red-breasted Goose. We note that the bird does not wear rings, also this one still counts for the month list. We drive to the Brouwersdam where it is still very busy with tourists. Despite the crowds there are many waders. Groups of Sanderlings interspersed with Ringed Plovers and Turnstones. There are hardly any seabirds and we discuss what to do next.
The best option are 2 reported Greater Flamingos at the Krammersche Slikken. This also counts for the month list and it's on the way back home. After a short drive we arrive at the place and the Greater Flamingos are found quickly. It's time to go home and in the car the list is made up. It's has been a nice day with 2 new year species and 4 new month species.