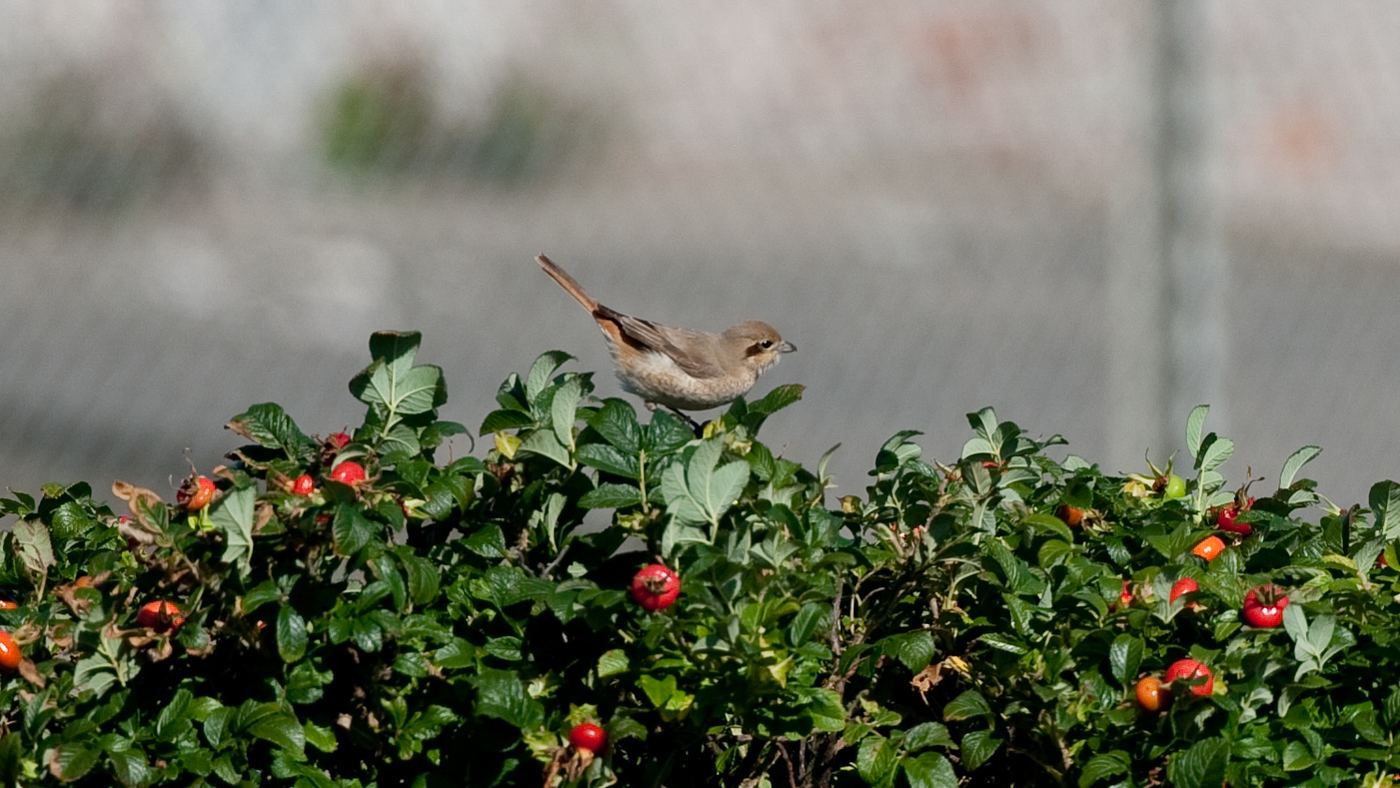 Daurian Shrike | Lanius isabellinus
Sunday morning I took positions at the migration site. The weather was pleasant and it was planned to stay the whole day at the migration site. A report of a Turkestan Shrike changed the course of the day. Alerts via Dutch Bird Alert came at 8.52 o'clock reporting a Turkestan Shrike which was located just beneath Den Helder at the height of pile 4.4.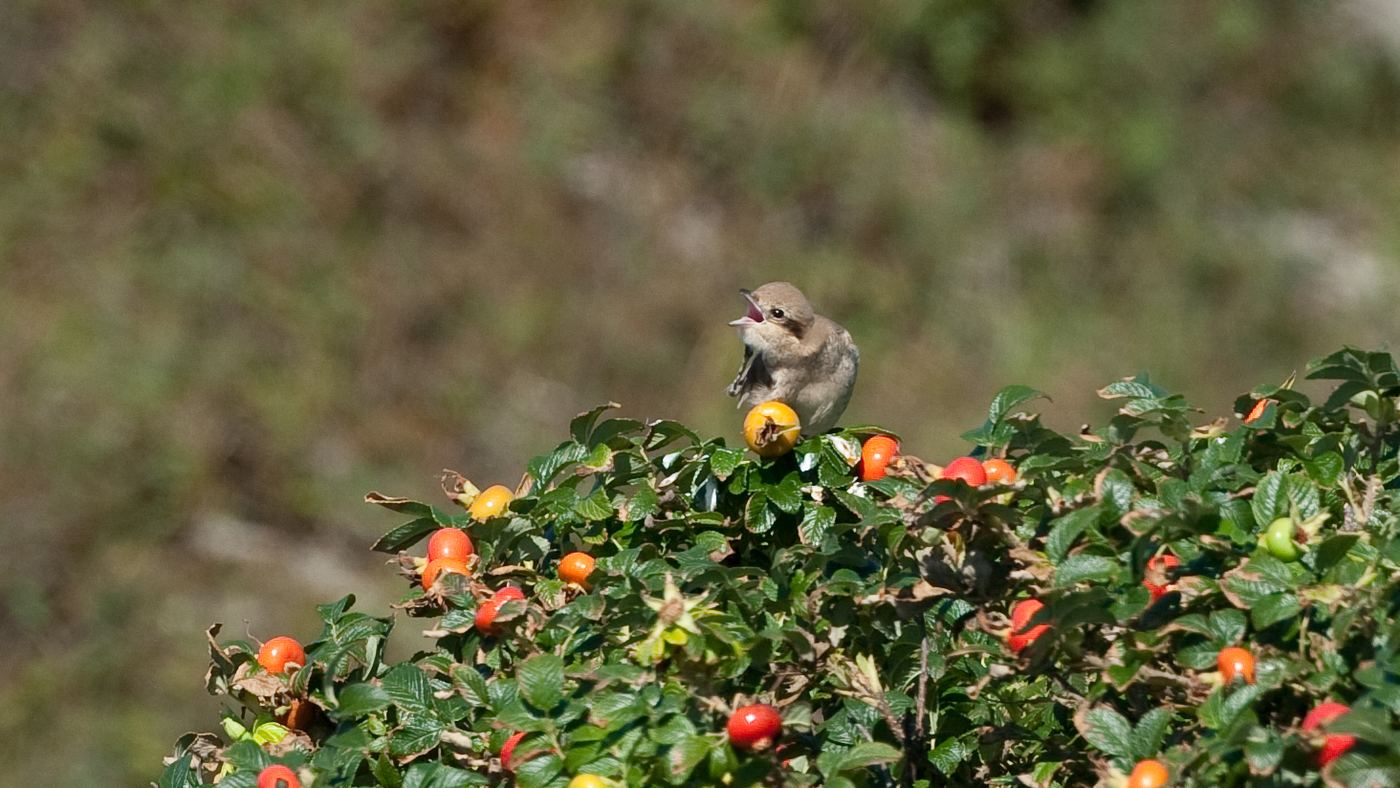 Daurian Shrike | Lanius isabellinus
There was not a moment of doubt and Jan Verhoeven and I packed our stuff and jumped in the car for the trip to Den Helder. During the ride the bird was again reported at 9.55 pm. It was reported that it might be a Daurian Shrike instead of a Turkestan Shrike. This was also a new species for both so there was no disappointment. After about a two hours drive we drove into the parking lot from which a short walk took us where the bird was.
Along the way we met excited birders who had seen the bird and assured that he was still there. In the distance we saw a large group of birders standing with telescopes and cameras focused on the only bush in the area present. Here sat in the top the Daurian Shrike. The second new species for me this weekend, it goes well. The bird showed well and regularly caught insects. The Shrike paid no attention to the large group of people at about 40 meters away. Despite the distance I could make some nice plates.
After an hour or two we drove towards the Noordijkerweg. There were seven Red-necked Phalaropes that we quickly found. Ahead was a group of 4 European Bee-eaters. 3 of 4 birds this morning were the victim of a car. The only remaining Bee-eater we could unfortunately not found.
Around 16.00 o'clock we headed back to Uden. The Daurian Shrike is my 13th new species this year.