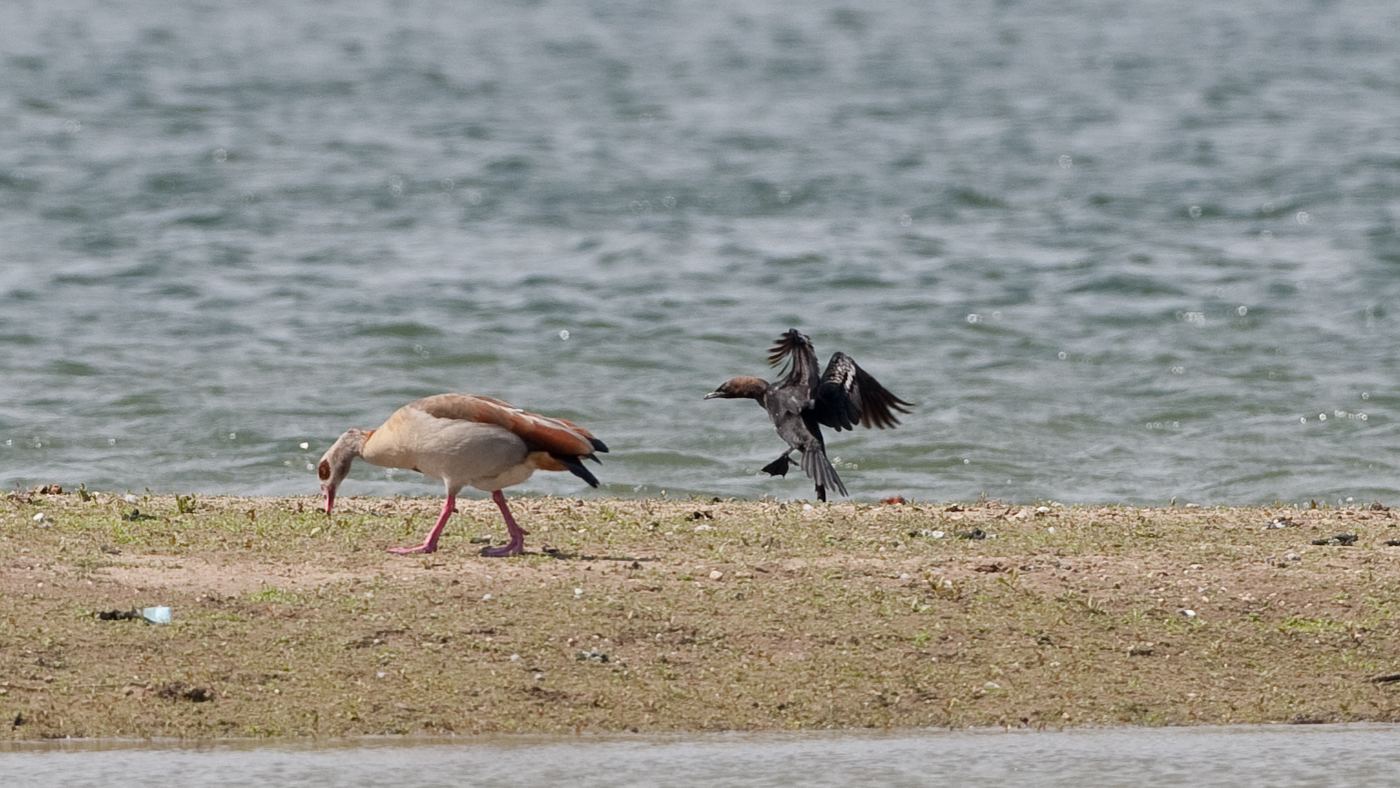 Pygmy Cormorant | Microcarbo pygmeus
Yesterday I took the risk to have to miss the Pygmy Cormorant but today was booked for an attempt at this new species for me in the Netherlands. Around 9.00 am I arrived at the Ooijpolder at the place where yesterday the Pygmy Cormorant was last seen.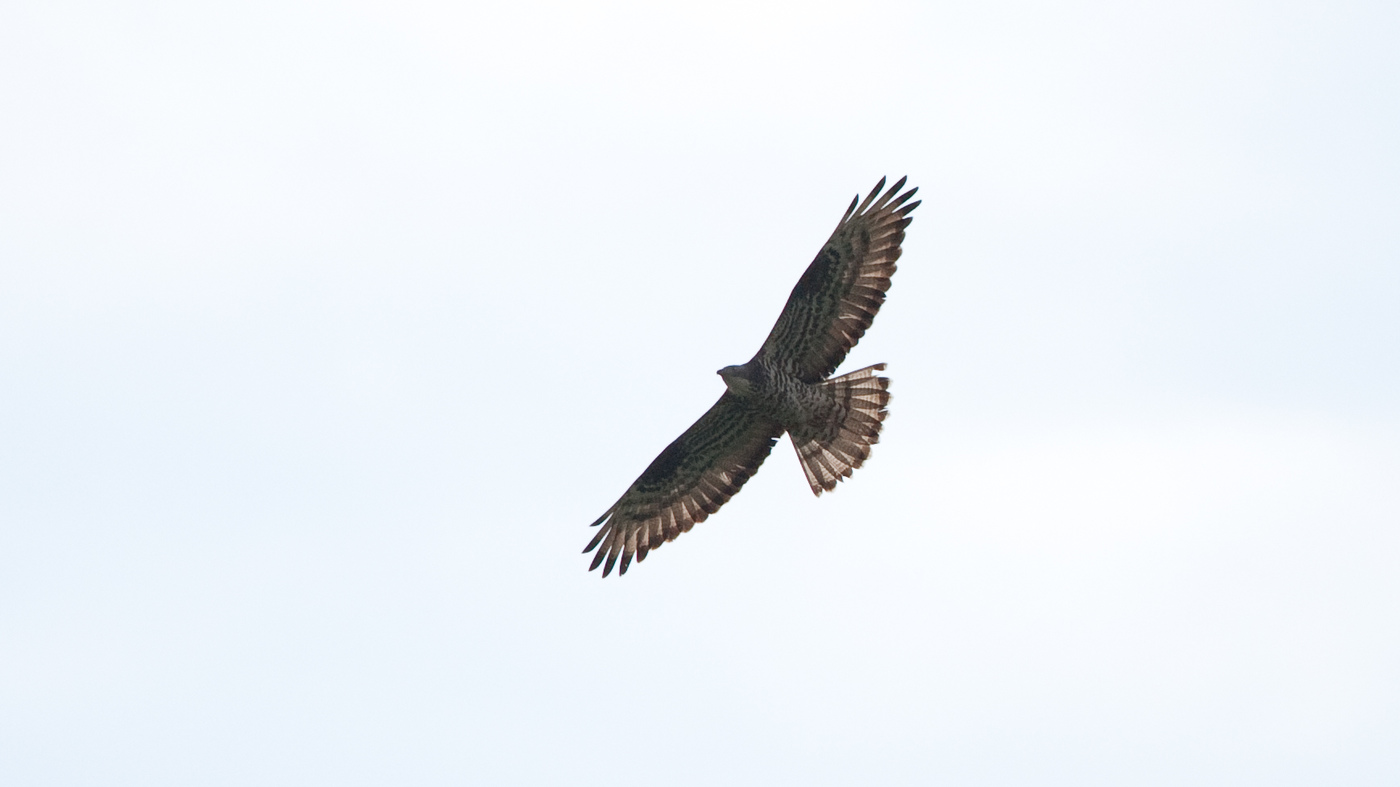 European Honey Buzzard | Pernis apivorus
At arrival a male Europian Honey Buzzard was almost seen immediately hampered by a few Crows. I had a few shots and it was my first of the year. Of the Pygmy Cormorant was still no trace. After half an hour I drove to another known place where de bird was seen and where Christian and Alwin had just arrived. Again the Pygmy Cormorant was not in sight. Christian stayed here and Alwin and I drove to the Kaliwaal, here the bird was also seen regularly. We took position in a place where we were able to see over the Kaliwaal and we stayed here for at least an hour. We saw a few normal Cormorants but the Pygmy Cormorant was not seen. There were no sightings reported from the other places and so it became 11.00 o'clock. The chances of an observation we believe began to decline rapidly. We decided to leave the area and to visit a Thrush Nightingale that was reported in Arnhem. If the Pygmy Cormorant was reported we could be back soon because the distance is not very big. A little after 13:00 we found the Thrush Nightingalewho occasionally whistled a tune.
While listening the Pygmy Cormorant was reported in the Kaliwaal. We immediately rushed back to the car and went as fast as it could towards the Kaliwaal. During the ride we got a message that the bird has flown up and was not longer in sight. That was a big disappointment! According to the latest report, the bird perched somewhere south of the sand quarry. We split and searched for the bird. It was not long before I got an excited Alwin on the cell phone indicating that the Pygmy Cormorant flew over his head towards the Kaliwaal. We drove straight in that direction and upon arrival we saw in the distance a small Cormorant sitting between the ordinary Cormorants. It looked good and that was confirmed when the spotting scope was focused on the bird. The bird stayed in view for about 20 minutes and we had a few pictures. Suddenly he flew up to high altitude and disappeared in a westerly direction.
Lifer number 381 was a fact and I went home with a satisfied feeling.