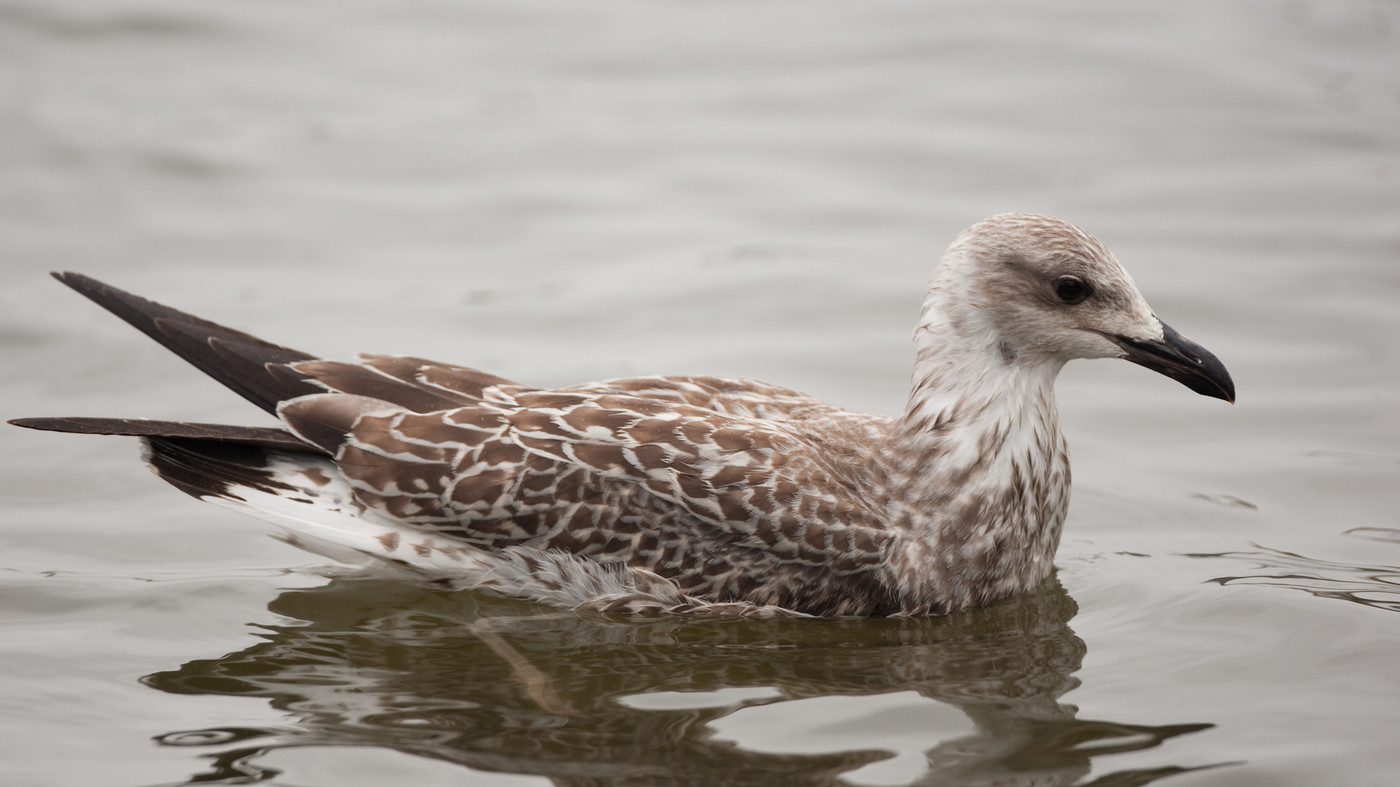 Yellow-legged Gull | Larus michahellis
Goal for today is the province of Noord-Holland and we start with counting migrating sea birds. And next an attempt for an Aquatic Warbler and a Gull-billed Tern Early in the morning Jan Verhoeven and I drive towards Schoorl to the migration site "De Camperduin".
The goal was a Balearic Shearwater. In this time of year you have a real chance of this type and Camperduin is a good location. After a 1.5 hour drive, we parked the car and saw that Alwin Borhem and Christian Brinkman also had arrived. Together we manned the migration site and almost immediately I could see a Gannet (281) which is a new year species for me. A small Grebe flew by and we thought of a Red-necked Grebe, but unfortunately we could not complete determination. After an hour or two the weather turned bad and rain moved into the country. We decided to stop the counting.
Given the weather there seemed no chance of an Aquatic Warbler but we wanted to give it a try anyway. During a drizzly rain we foraged along a belt of reeds but except for a few Warblers we found nothing. We were now inspecting the bulbs fields in the hope of exiting wading birds and another goal specie, a Gull-billed Tern. The first plots that we inspected were virtually empty. Then we had a few fields with Ruffs, Green Sandpipers, Common Sandpipers, Greenshanks and Redshanks. The Gull-billed Tern so far failed. We met Luuk Punt, he also has not seen a Gull-billed Tern and we agree that we will keep each other informed. Less than 15 minutes later we find a solitary Gull-billed Tern (282) on a meadow between the Black-headed Gulls. We report the bird by using DutchBird Alerts with the announcement: 1-0 for us. Not long after we received an SMS that says 1-1 showing that Luuk has found his Gull-billed Tern.
After some discussions we decided to go to the port of Den Oever. There's a first year Yellow-legged Gull that we can put in the picture. At Den Oever we bought a bag of sandwiches to attract the Seagulls. Quickly we discovered the Yellow-legged Gull and we can make nice pictures. We drive further to the Noorderdijkweg back south. We check here the nature development areas but there is not much. We stop to discuss what to do. The choice falls on the Groene Jonker near Zevenhoven. This is a nature development area where we are likely to see a Spotted Crake. A species that is missing on my year list. After a coffee stop and a fast ride we arrive at the Groene Jonker. The area is beautiful and there is much to see such as Common Snipes, Green Sandpipers, Common Sandpipers and Ruffs. There are strikingly many dead Lapwing and Ducks. A reason is not obvious, perhaps botulism by the warmth of the past period. A Purple Heron flies over.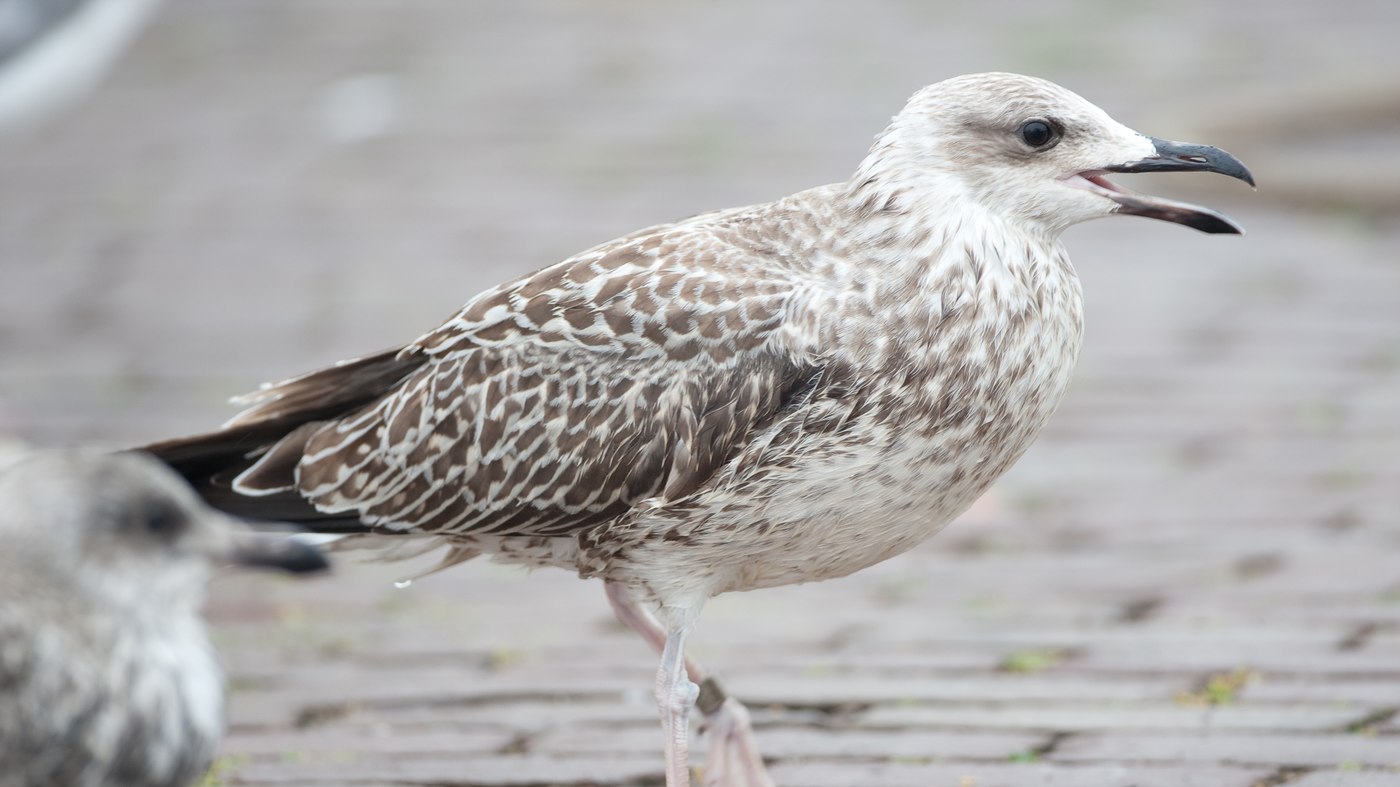 Yellow-legged Gull | Larus michahellis
Jan and I must return in time because the trailer at our migration site is placed. We say goodbye to Christian and Alwin and drive towards the migration site. The stand will be delivered around 17.30 and we have plenty of time. While waiting, we see some Turtle Doves on the field foraging in front of the migration site. Nice in time, the stand was driven on the Brobbelbies. Within half an hour the stand was put in place and we are ready for the migration season 2010.
Tomorrow, August the first, I will be at the migration site!!