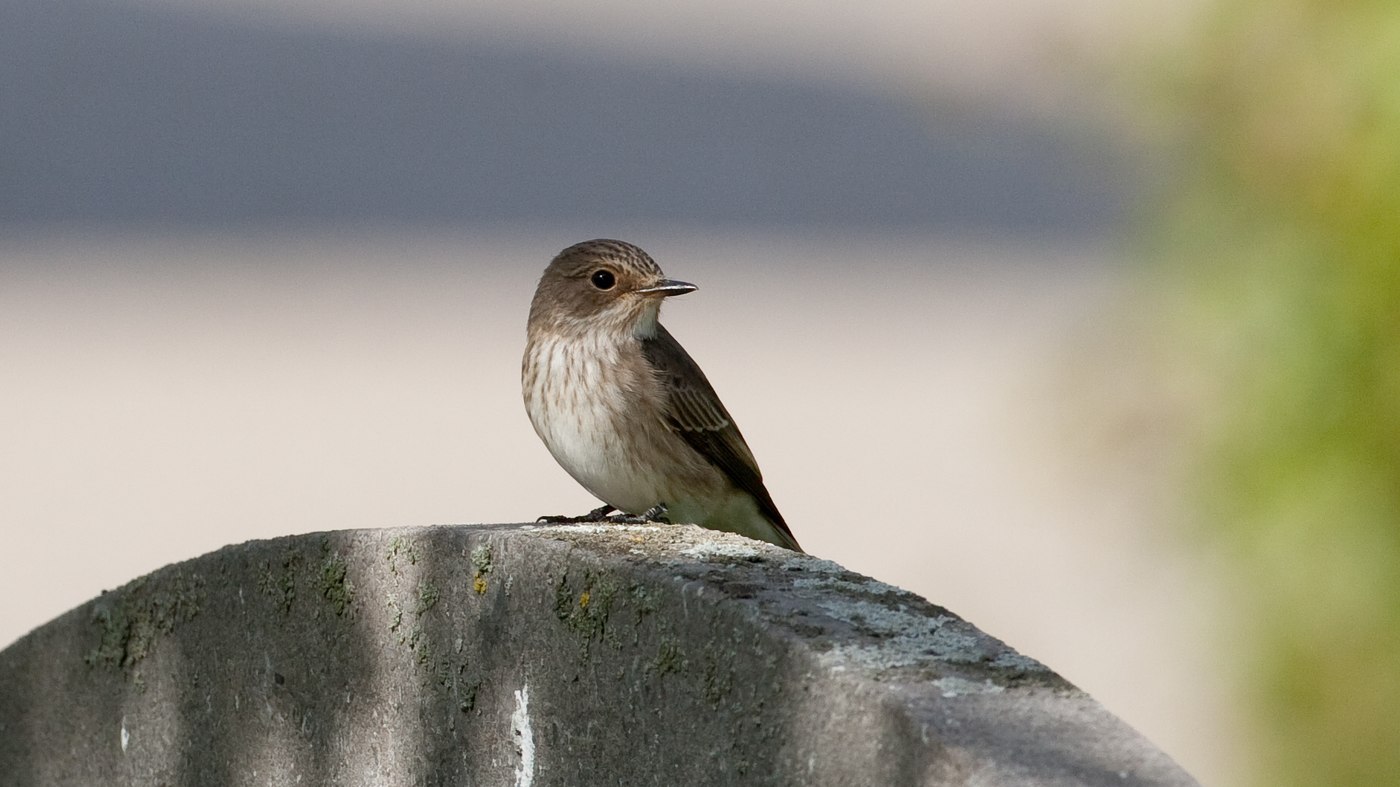 Spotted Flycatcher | Muscicapa striata
A Barred Warbler came through Dutch Bird Alerts. The bird was on the cemetery in Westkapelle. I was in Rotterdam for my work and it was within the possibilities to drive to Westkapelle. A Barred Warbler in the Netherlands is not difficult to get on your list but because I usually at the migration post in this time of year I have never tried to see the bird.
I had planned this year with the first message to drive straight towards the sighting. This observation was serious enough to go for it. After a ride of about 1.5 hour I arrived at the cemetery. When I approached the cemetery I saw plenty of Spotted Flycatcher on the tombstones. Also Pied Flycatchers and Garden Warblers were also abundant..
2 Bird watchers were also present but they had not seen Barred Warbler. Together we were waiting at the spot where the bird was last seen. We waited together for about two hours but of the Barred Warbler was still no trace. For the other two birders the waiting was too long and they decided to give up. I went for a walk round the cemetery. There was no lack of birds and I even knocked on a Green Sandpiper. The Spotted Flycatchers were easy to get on a picture and after one hour stroll I wanted to give up myself. Before that I wanted to take a picture of a Pied Flycatcher. At the spot where I had seen the most Pied Flycatchers I set up my camera. Suddenly, a Barred Warbler appeared openly in the bushes. I tried to make a picture but the camera did not focus well and the bird had already disappeared from view.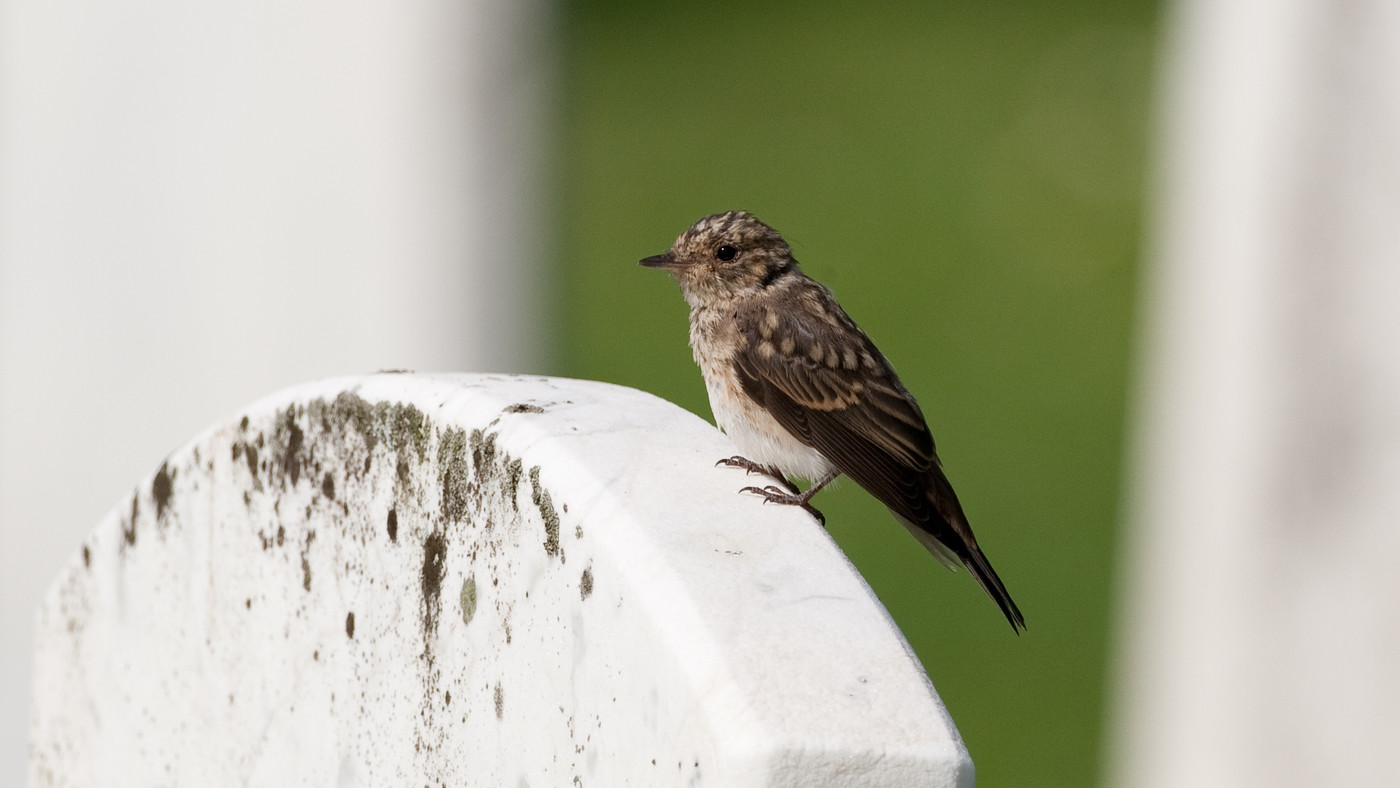 Spotted Flycatcher | Muscicapa striata
After a few minutes he was seen again but he was much hidden between the branches and there was no photo opportunity. Again he disappeared and later a bird flew from the bush. I thought this was the Barred Warbler and I decided to follow the bird to the other side of the cemetery. Here I met Pim Wolf also looking for the Barred Warbler. Together we looked at least another hour but the bird was not found. Pim gave up and I searched together with another birder. This yielded a Wood Warbler that for Walcheren is a good species.
After one hour and no Barred Warbler was seen I was heading for the direction of Uden. The Barred Warbler extends my year list to 286 species, 14 more to go