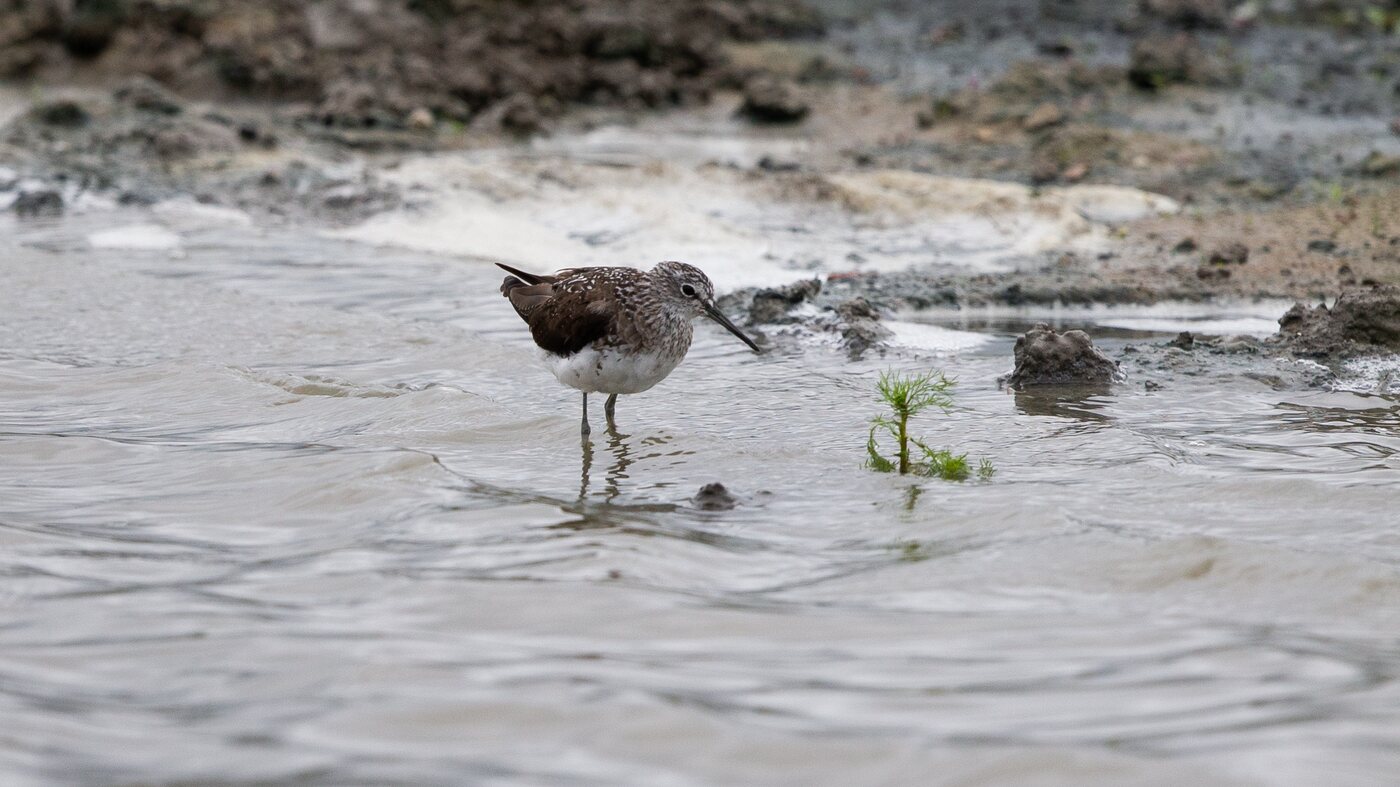 Green Sandpiper | Tringa ochropus
Occasionally there are reports of the Eurasian Eagle-Owl at the St Pieterberg. Yet another reason to give it a try. At 8 o'clock Jan Verhoeven, Koen Rovers and myself of course drove south.
En route, we stopped for coffee and around 10 o'clock we arrived at the St. Pietersberg. Visibility was good despite a gray sky and there was hardly any wind. First, the site at the 3 little conifers was searched but here there were no owls. We decided to walk around the hill and inspect all potential places. All niches, holes and openings of caves were carefully examined but there was not a trace of the birds seen. On the south side of the hill opposite the Enci Quarry we saw 2 Firecrests who are new to the year list. From the Enci Quarry we walked to the river Maas and here we found an adult Caspian Gull, also new for the year.
A little further we could get back up the hill and we visited the spot where last year the Wallcreeper sat again no owls. After a walk of about 3 hours we arrived back at the car. After brief discussion we decided to leave Limburg and head for the Kraaijenbergse Lakes where for several days a Great Northern Diver is reported. The Great Northern Diver was found quickly but he was very far away and there were absolutely no photo opportunities. The Greater Scaup we discovered last year was still in the same place and we drove on to the water treatment plant in Vorstenbosch.
En route we saw a Green Sandpiper and that is the third new species for the year. In the water treatment plant a Grey Wagtail was expected but not seen Though we saw 2 Green Sandpipers. It was a lean day with only 59 species.