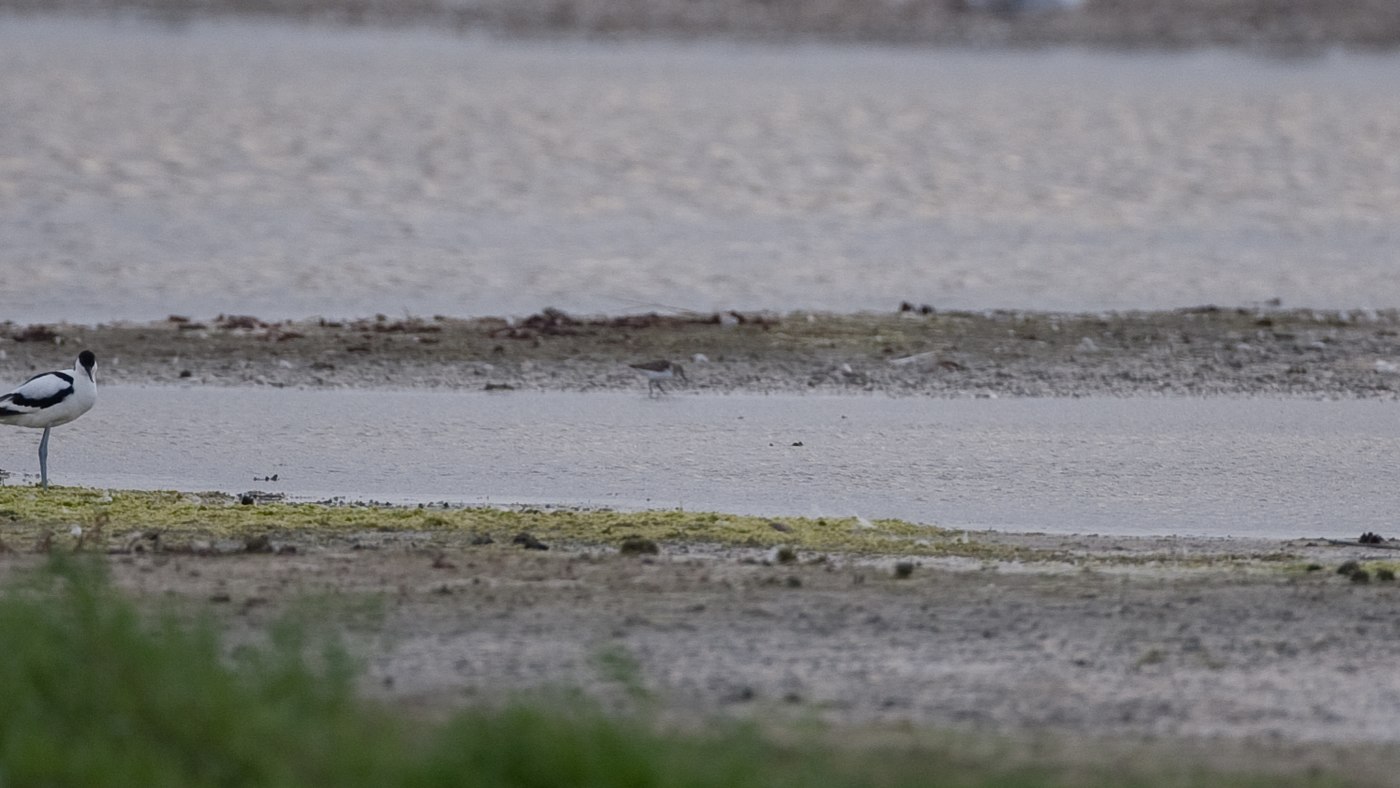 Semipalmated Sandpiper | Calidris pusilla
Friday afternoon just after eating from the phone sounds the familiar sound that an observation is reported. The email opens and I see that a Semipalmated Sandpiperis reported by Pim Wolf. A mega bird so I had to go. After Pim's message I called him and asked whether it was worth to make the more than 200 km trip.
He convinced me that it is definitely worth a try. The bird did not give the impression that it would fly away. I immediately called Jan Verhoeven whether he wanted to go. Jan enthusiastically responded and said that he would leave his dinner. Soon I stood at his door and we drove around 17.30 hours on the A50 direction Westkapelle.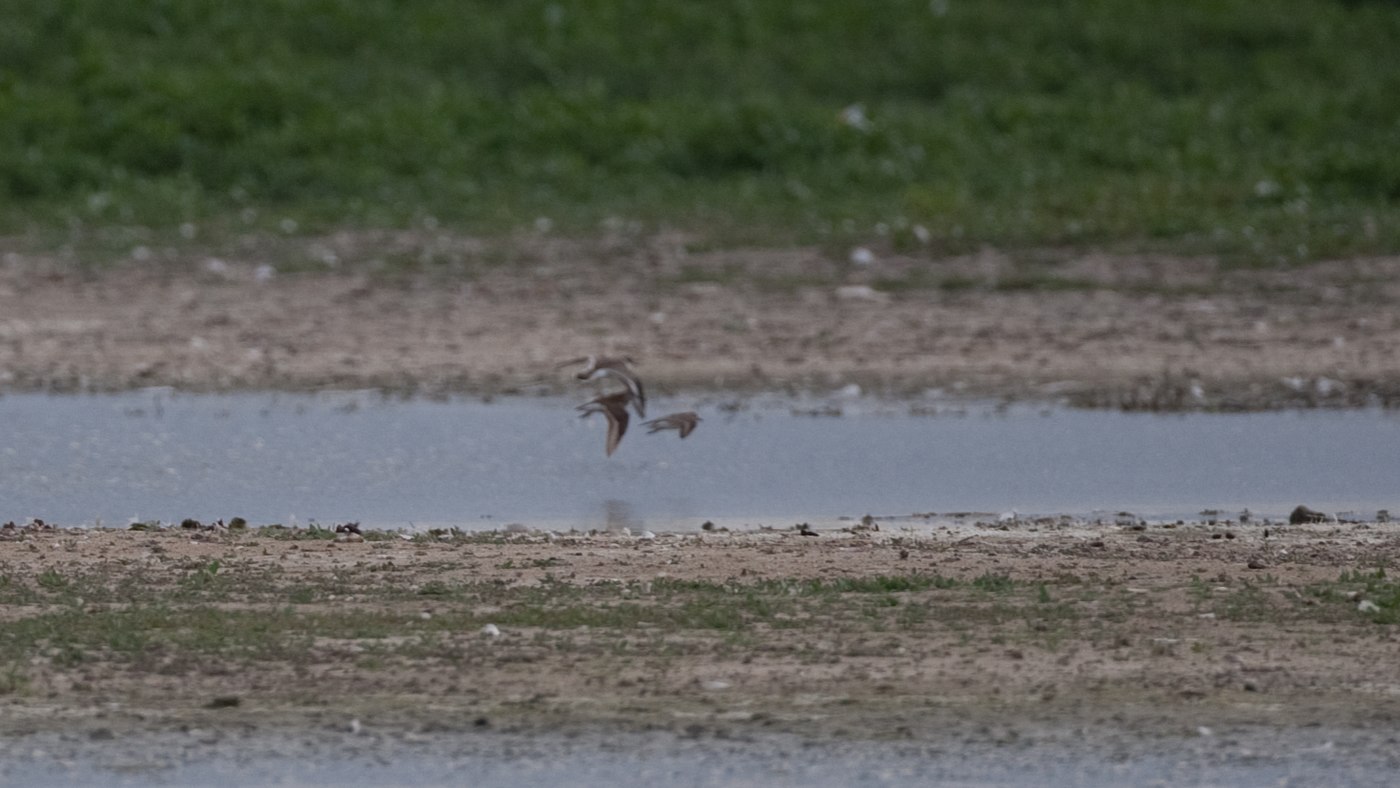 Semipalmated Sandpiper | Calidris pusilla
Above Mariaheide we saw 9 Storks flying high. These were apparently already migrating south. Alwin called and he was on his way from Amsterdam to get the bird on his list. Close to Goes Pim called indicating that the bird had flown and was no longer in view. But he assured that the bird is still present in the area. It was a bit of a downer but we kept the spirits up. After a ride that lasted about two hours we finally arrived at the spot where the bird was seen. We saw a group of birdwatchers who carefully looked through their telescopes. It seemed that the bird had been found. We parked the car quickly and it was confirmed that the bird not too far away to be seen.
Our own telescopes were set up and we could see the beautiful bird. What a mega bird and how unexpected. So you sit home on the couch and two hours later you are at the coast to look at the 8th Semipalmated Sandpiper of the Netherlands. I called Alwin to ask where he was, he still had a long drive and was hampered by a variety of road works. The bird was now regularly harassed by a territorial Avocet. The Semipalmated Sandpiper was apparently irritated enough and flew to the other side of the area. It looked like that the bird could be seen closer here so we drove to the other side. The distance was indeed better and I took a few evidence pictures. Suddenly a stressed Alwin Borhem stood behind me. A look through my telescope led him to calm. He too could now put the bird on his list.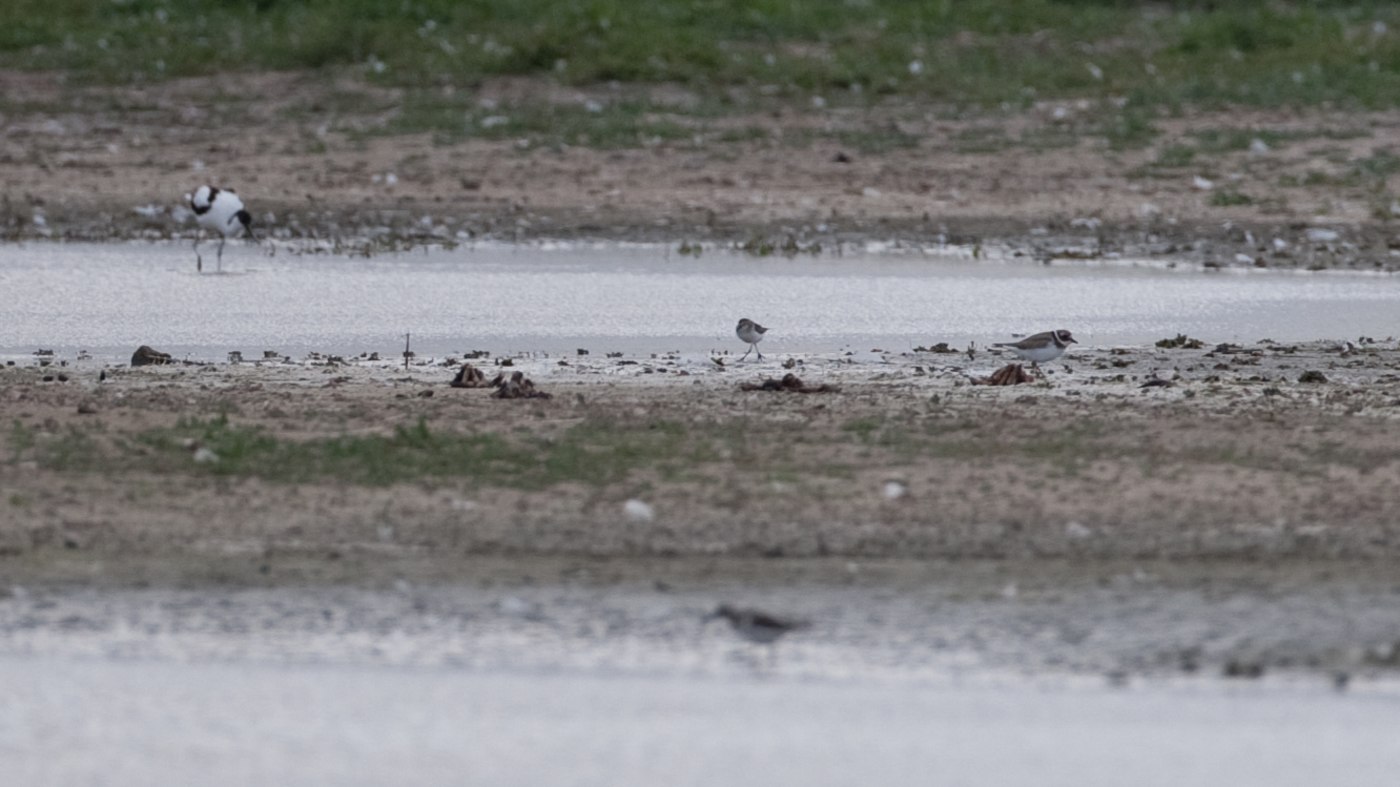 Semipalmated Sandpiper | Calidris pusilla
The Semipalmated Sandpiper occasionally flew up and down the area and was even in one frame with a present Red-necked Phalarope. It cooled of rapidly, and we decided to go and eat some chips in Westkapelle. Inside the chippie a message came in that the Semipalmated Sandpiper had flown away in a group of Dunlins Bontjes high in SSW direction. It was a good choice for instant riding and not waiting until tomorrow